Iran: 1988 Massacre
LOCATION
US Capitol (Area 10)
DATE AND TIME
09/12/19 9:00am – 09/12/19 7:00pm
"Iran: 1988 Massacre, Ongoing Human Rights Violations" rally, vigil, and photo exhibition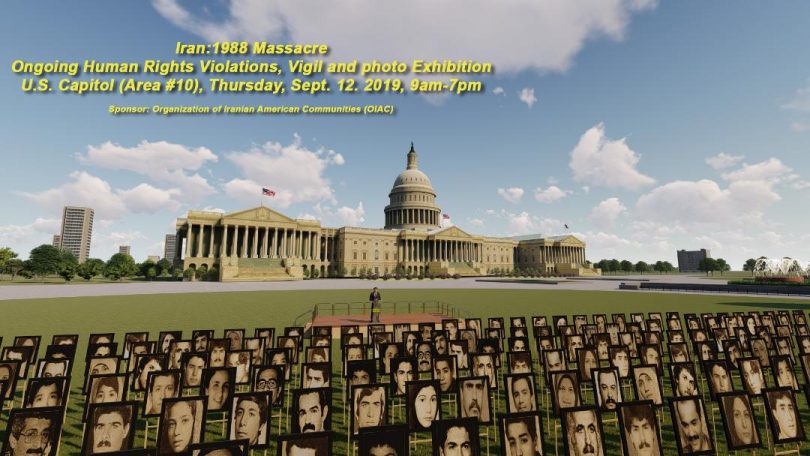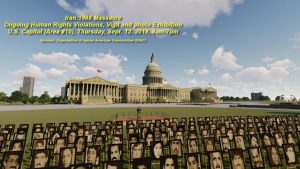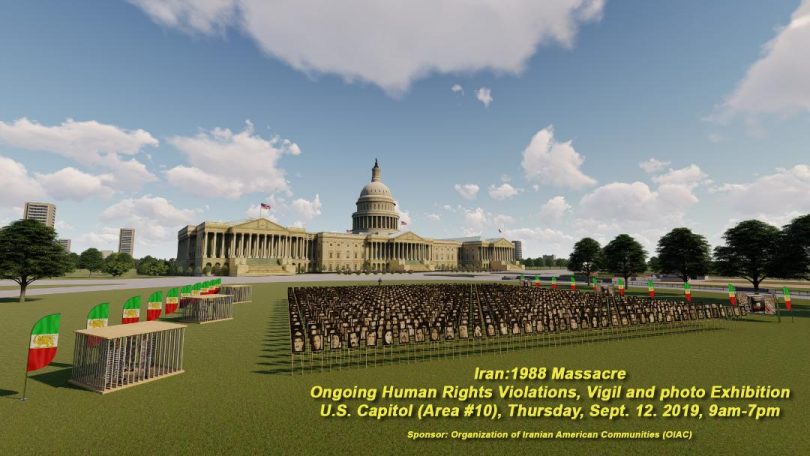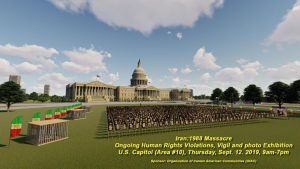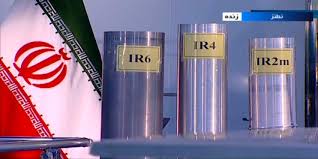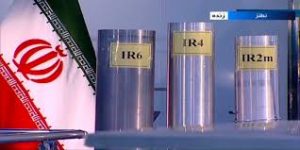 Iran's latest nuke deal breach is installation of more than 30 new centrifuges, IAEA says
Fox News, September 9, 2019
Iran has installed dozens of advanced centrifuges to accelerate uranium enrichment, the United Nations' atomic watchdog disclosed Monday, a revelation representing just the latest in a series of provocative breaches of the 2015 nuclear deal by the Islamic Republic.
A spokesperson for the International Atomic Energy Agency said Monday inspectors confirmed the new centrifuges, which include 30 advanced IR-6 and three IR-6s models.
The centrifuges had been or were being installed, but had not yet been tested, according to the spokesperson.
A centrifuge enriches uranium by spinning uranium hexafluoride gas. Under the four-year-old atomic accord, Iran is supposed to be limited to operating 5,060 older IR-1 centrifuges.
Behrouz Kamalvandi, a spokesperson for Iran's Atomic Energy Organization, said Saturday that Iran had started injecting uranium gas into centrifuges.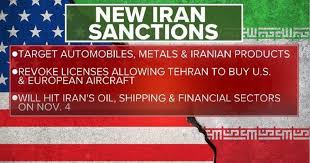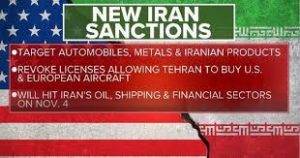 U.S. blacklists oil shipping network allegedly run by Iran Revolutionary Guards
Reuters, September 4, 2019
WASHINGTON, Sept 4 (Reuters) – The United States on Wednesday sanctioned a sprawling network of firms, ships and individuals allegedly directed by Iran's Islamic Revolutionary Guard Corps that supplied Syria with oil worth tens of millions of dollars in a breach of U.S. sanctions.
The individuals included a former Iranian oil minister and his son, the U.S. Treasury Department said in a statement. Also hit were subsidiaries of an Indian firm with an interest in the Adrian Darya, the Iranian tanker that has been cruising the Mediterranean since its release from detention by authorities in Gibraltar in July, it said.
The Treasury Department's Office of Foreign Assets Control action froze any assets in the United States of the designated entities and generally prohibited any U.S. citizens or companies from doing business with them.
The department said that the Qods Force, the IRGC's elite foreign paramilitary and espionage arm, and Hezbollah, the Iranian-backed Lebanese militia movement, profited financially by supplying Iranian oil and petroleum products, mostly to Syria, that this spring alone were worth more than $750 million.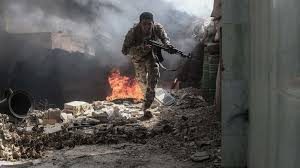 Syria war: 'Air strikes' hit Iran-backed forces near Iraq border
Warplanes have struck positions of Iran-backed militias near Syria's border with Iraq, activists say.
BBC News, September 9, 2019
The Syrian Observatory for Human Rights, a UK-based monitoring group, said at least 18 Iranian and pro-Iranian fighters were killed. It was not clear who carried out the overnight strikes in and around the town of Albu Kamal.
But Israel has carried out hundreds of attacks on Iranian-linked targets in Syria during the country's civil war.
It has sought to thwart what it calls Iran's "military entrenchment" in Syria and shipments of Iranian weapons to militant groups such as Hezbollah in Lebanon.
The Syrian Observatory for Human Rights cited its sources as saying the unidentified warplanes had bombed bases, arms depots and vehicles belonging to Iran-backed militias in al-Hizam al-Akhdar and other areas around Albu Kamal.
Iran protests & more
https://www.youtube.com/watch?v=o-0Ei7YVnU4&feature=youtu.be
https://www.youtube.com/watch?v=pgrwB0VvvlQ&feature=youtu.be
https://www.youtube.com/watch?v=xeNA5LmDdJg&feature=youtu.be
https://www.youtube.com/watch?v=s8HFtgjjhMg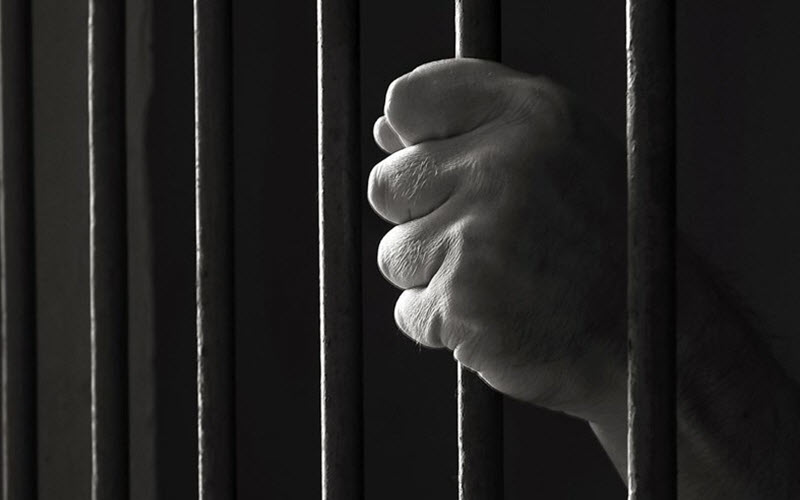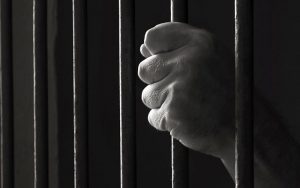 August Is Marked by Arrests and Harsh Sentences of Activists in Iran
The NCRI, September 9, 2019
Iranian Human Rights Monitor has issued their monthly report into human rights abuses in Iran and, as always, it makes for disturbing reading. The August report is filled with examples of a brutal clampdown on Iranian society, in the midst of various economic, social, and political crises, in an attempt to silence dissent.
At least 41 people were executed in Iran in August 2019, with two executions taking place in public.
Over 30 activists, workers, and journalists have been sentenced to flogging and prison; 21 of them for participating in protests.
Several of them were charged with attending Labour Day demonstrations on May 1, including:
• Researcher Atefeh Rangiz, who was sentenced to 11.5 years in prison and 74 lashes
• Journalist Marzieh Amiri, who was sentenced to 10.5 years in prison and 148 lashes
• Nasrin Javadi, who was sentenced to seven years in prison and 74 lashes
• Labour Activist Azarm Khezri (Nasrin Javadi), who was sentenced to seven years of prison and 74 lashes
• Labour activist Farhad Sheikhi, who was sentenced to four months of prison (suspended) and five lashes
• Member of the Syndicate of Workers of Tehran and Suburbs Bus Company Rasoul Taleb Moghadam, who was sentenced to two years of prison, 74 lashes, two years of exile, and a two-year ban on using smartphones While other activists, including Parvin Mohammadi, vice president of the Free Union of Iranian Workers, was sentenced to one year in prison for attending a Labour Day gathering in Karaj on April 26.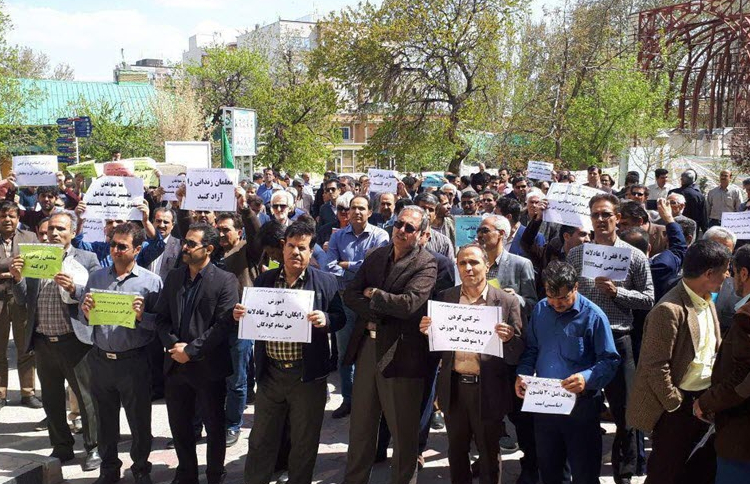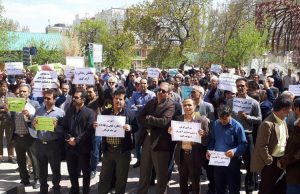 Nearly 200 Protests in Iran in August
Iran Focus, September 9, 2019
There were over 177 protests in 57 Iranian cities, villages and industrial regions during August, averaging at six per day, even as the Iranian authorities increased its suppression of workers, teachers and activists. Here we will look at some of those protests.
Iranian workers staged 83 protests in 29 different places, at an average of three protests per day. Most of them were protesting delayed wages, lack of job security, the dismissal of workers, the non-renewal of workers' contracts, privatization, and low wages. Some of the most important protests were held by Shafavard Forest Company rangers, Sisakhat municipality workers, HEPCO workers, Fasa Sugar Cube factory workers, and RAMCO (Rehabilitation & Maintenance Petrochemical Co.) workers.
Teachers in Iran held 17 demonstrations across eight cities to protest low wages, dire livelihood conditions, unpaid wages, not being officially hired, the arrest of teachers, and other things. These protests were more organized than the previous ones and there were more of them since school restarted.
People who were defrauded by various government-affiliated credit institutions held 12 protests across four cities in Iran. They were demanding the return of their stolen savings from the Revolutionary Guards-affiliated Caspian Credit Institution, Ramak Auto, Avizco Auto, Shadi Gold Institute, Adineh Complex, Persian Pars Auto, and the Kimia project.


2020 Democrats should support Trump's Iran policy, not pledge to rejoin 2015 nuclear deal
Democratic presidential candidates should seek a better Iran nuclear deal. That requires continuing sanctions and rejecting the 2015 agreement.
USA Today, September 9, 2019; by Joseph lieberman
Iranian energy official Behrouz Kamalvandi says "there's not much time left" to save the nuclear agreement Iran entered into four years ago with the United States and several other countries. That is encouraging, because this is an agreement that should not be saved.
From the beginning, the Joint Comprehensive Plan of Action (JCPOA) was a bad agreement for the United States and our allies in the region. That's because it only paused Iran's nuclear project, instead of ending it, and did nothing to stop Iran's aggression against its neighbors, or its support of terrorism, or its brutal repression of the Iranian people.
President Donald Trump saved the world from the worst of the JCPOA when he withdrew America from it last year and imposed broad new economic sanctions against the Islamic Republic of Iran and its leaders.
US sanctions have reduced Iran impact
As a result, Iran's economy is in a tailspin — with the International Monetary Fund projecting it will shrink by 6% this year, down from 3.8% growth in 2017. Inflation may reach 40% or higher in 2019. And the sanctions have cost Iran at least $10 billion in lost oil sales.
Rudy Giuliani: There is one resistance group Iran's regime fears most, and it is headed by a woman- Episode 9: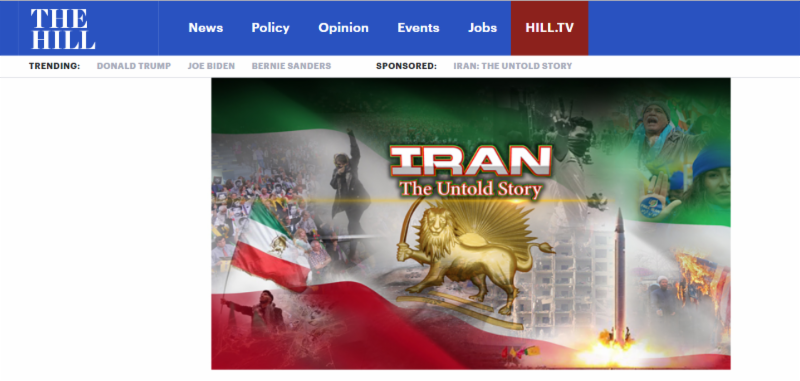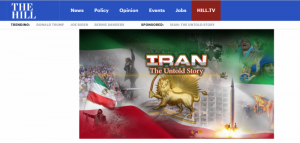 "For over 40 years, Iranian people and the civilized world have in one way or another struggled with destructive policies and actions of the clerical regime in Tehran. Also for 40 years, the Iranian regime had driven a skewed narrative on this important topic – adversely affecting the lives of the Iranian people and to some extent, international policymaking. A video miniseries- developed and produced by The Hill dissects and explain the relevant developments. We invite you to review the ninth segment of this video series. "
Donation
501 (c)(3) Tax deductible
Please,
Donate to Organization Of Iranian American Communities
Your donation will help OIAC advocates for a democratic, secular and non-nuclear government in Iran. Founded on the respect for human rights, gender equality, religious and ethnic tolerance, as wells as social, economic justice, and security for America. Our goal is to organize Iranian-American communities in the United States to promote these values.
Thank You,
http://www.oiac-us.com/donation/