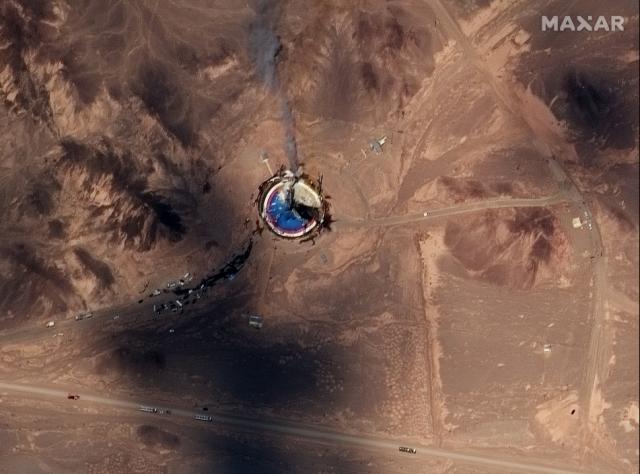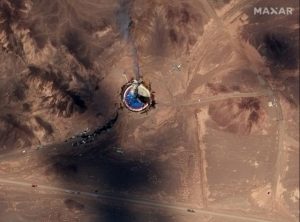 Iran acknowledges rocket explosion, says test malfunctioned
AP, September 2, 2019
TEHRAN, Iran (AP) — Iran acknowledged for the first time on Monday that a rocket at its Imam Khomeini Space Center exploded after satellite photos showed the blast last week, with an official saying a technical malfunction during a test caused the explosion.
The comments by government spokesman Ali Rabiei were the first explanation offered by Iran for Thursday's explosion, which came ahead of a planned satellite launch by the Islamic Republic that the U.S. has criticized.
Rabiei also criticized President Donald Trump for tweeting what appeared to be a surveillance photo of the aftermath of the explosion shot by a U.S. spy satellite.
The explosion marked the third failure involving a rocket at the Iranian center, which has raised suspicions of sabotage in Iran's space program.
However, Rabiei dismissed that, saying that "this has been a technical matter and a technical error. Our experts unanimously say so."
"The explosion happened at the launchpad and no satellite had yet been transferred to the launchpad," Rabiei said. "It happened at a test site, not at the launch site."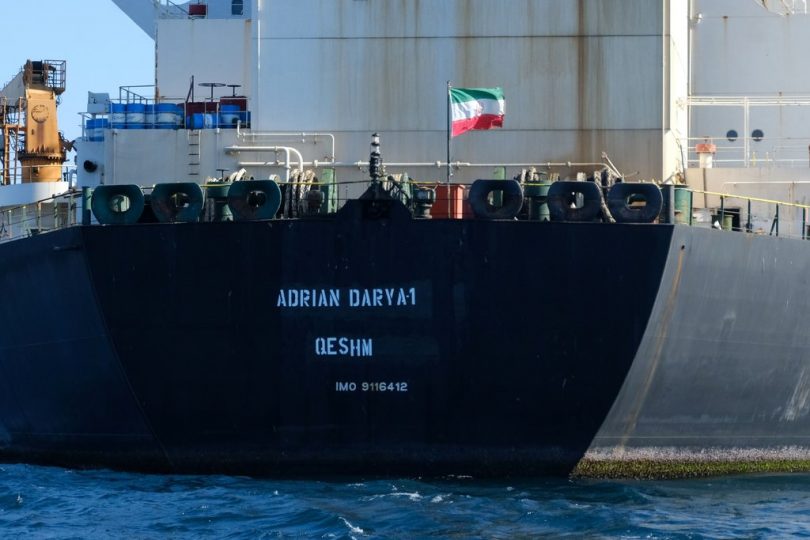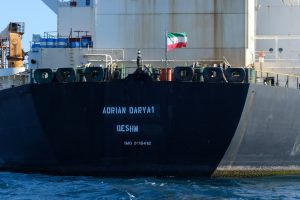 U.S. Imposes Sanctions on Wandering Iranian Oil Tanker
The New York Times, August 30, 2019
WASHINGTON — The Treasury Department on Friday imposed sanctions on an Iranian oil tanker at the center of a power struggle between the United States and Iran, a move that threatened to further escalate tensions between the two countries.
The tanker — once known as the Grace 1, and renamed the Adrian Darya-1 — had been detained in Gibraltar for weeks on suspicion of violating European Union sanctions by trying to transport oil to Syria. It was released two weeks ago, despite a last-ditch effort by American officials to have the tanker turned over to them.
The tanker is believed to be transporting more than two million barrels of Iranian crude oil, testing American sanctions intended to limit the country's ability to sell oil.
The ship's reported destination changed repeatedly throughout Friday. First, it was said to be bound for Turkey, then for Lebanon, only for Lebanese officials to say they did not believe it was coming there.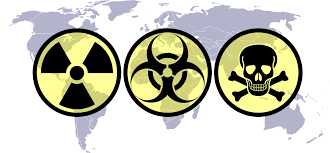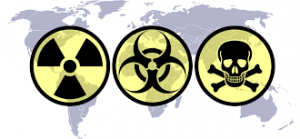 UN atomic watchdog: Iran further exceeds nuclear-deal limits
IAEA says Iran remains in violation of limits set by the 2015 deal and its stockpile of enriched uranium is increasing.
Aljazeera, August 30, 2019
Iran is still exceeding limitations set by its nuclear deal with world powers, increasing its stock of enriched uranium and refining it to a greater purity than allowed in the 2015 agreement, according to the United Nations atomic watchdog.
The quarterly report from the International Atomic Energy Agency (IAEA) on Friday confirmed Iran was progressively backing out of the pact in retaliation for the United States's unilateral withdrawal from the accord last year and the subsequent renewal of sanctions that have hit Iranian oil sales.
The 2015 nuclear deal – also signed by France, Germany, Britain, China and Russia – had lifted many international sanctions on Iran in exchange for limits on its nuclear programme, which was opened to IAEA monitoring.
Iran has said it will keep exceeding the deal's limits on its nuclear activities one by one, ratcheting up pressure on parties who still hope to save it, especially the European signatories, as it seeks economic incentives to stay in the agreement after Washington's withdrawal in May 2018.
Click to read more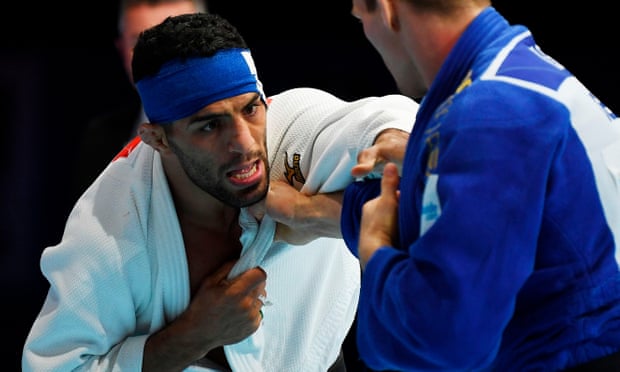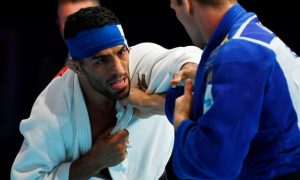 Judo star left fearing for safety after defying orders from Iran
Saeid Mollaei was told to pull out of world championships to avoid possible fight with Israeli
The Guardian, September 2, 2019
An Iranian judo athlete could seek asylum in Germany after he ignored orders from his national federation to pull out of the world championships to avoid a potential final against an Israeli.
The International Judo Federation (IJF) said that Saeid Mollaei, the defending champion, was pressurised by Iranian authorities to drop out before his quarter-final at the world judo championships in Tokyo last week to avoid the prospect of fighting Israel's Sagi Muki in the final.
Mollaei said in an IJF statement: "Even if the authorities of my country told me that I can go back without any problems, I am afraid. I am afraid of what might happen to my family and to myself.
Since its Islamic Revolution in 1979, Iran has refused to recognise Israel and the two have been enemies for decades. The IJF has said Iranians have thrown matches and used "questionable injuries" to avoid competing against Israelis.
Iran protests & more
https://www.youtube.com/watch?v=8YRIW8BeFPI&feature=youtu.be
https://www.youtube.com/watch?v=7iTRqmYphic&feature=youtu.be
https://www.youtube.com/watch?v=p5OtrBAWhTM&feature=youtu.be
https://www.youtube.com/watch?v=7UVK7JkDhF0&feature=youtu.be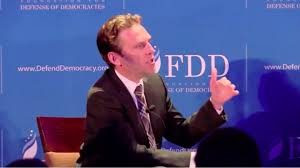 Iran's Enemy du Jour: A Guy Who Runs a Think Tank
The Islamic Republic has focused its ire on a D.C. research outfit that employs a few dozen people. How did the Foundation for Defense of Democracies get so famous in Tehran?
The Atlantic, August 29, 2019
The same weekend Iran's foreign minister showed up unexpectedly in France as world leaders met, his ministry went on the attack. Iran, it said in a statement, was suffering under a campaign of "economic terrorism," pushed in part by an institution with what it called "a deceitful name"—the Foundation for Defense of Democracies (FDD)—and its CEO, Mark Dubowitz, both of which would henceforth be sanctioned.
And with that, a regime locked in a tit-for-tat escalation with the United States—the world's biggest economy, the biggest spender on national security, and a global superpower with intelligence and military resources around the world—focused its rage on a guy who runs a think tank.
How a 60-odd person organization became the enemy du jour in Tehran is a story about the Washington, D.C., influence game as seen from the receiving end. Yet it also illustrates how what happens here doesn't stay here, and how a Beltway reputation can reverberate far from the city's policy debates.
Since its founding in 2001, the FDD has carved out a niche for itself as the go-to haven for D.C.'s Iran hawks, with Dubowitz as its well-connected leader. The institution's media stardom—its analysts show up on cable news, their comment pieces are published in The Atlantic, The Wall Street Journal, and The New York Times—along with Dubowitz's own forceful Twitter feed, has built it an outsize reputation in Tehran to match its stature in Washington, all filtered through a lens of enmity and conspiracy theory.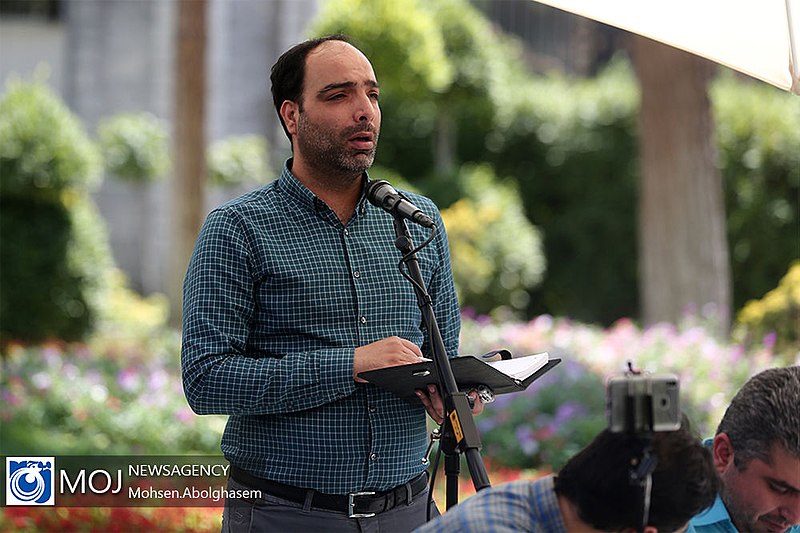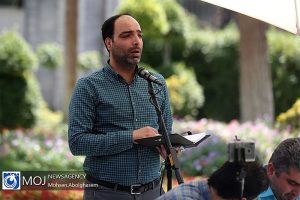 Iranian Journalist Amir-Tohid Fazel's Dramatic Defection While In Sweden With Foreign Minister Zarif
CD Media, August 30, 2019
Amir-Tohid Fazel, an Iranian 20 year veteran of political journalism, recently risked everything on a flight to freedom. On August 18, 2019 Fazel was among the delegation leaving Iran to accompany foreign affairs Minister Javad Zarif on a six day trip to three countries: Finland, Norway and Sweden. Later in the trip the itinerary changed, and France was added.
Norway was the first stop and then they were off to Sweden for two days.
On the morning of Wednesday, August 21, while in Sweden, Fazel succeeded in tricking the Iranian press security detail that had been assigned by the foreign ministry. He was able to get separated from his press group or, in his words, was able to "escape".
After removing himself from the group, Fazel recounted he just started running. He was able to locate a group of police officers and told them he was escaping the Iranian delegation. The police treated him politely and respectfully and sent him to the immigration office in Stockholm where he applied for asylum.
At the time, Fazel's family was unaware of his situation. He was not sure if he could really do it, so why involve his family and put them at risk?
The Tuesday before Fazel had received word from a coworker back at his office in Iran that intelligence officers had visited and wanted to arrest Fazel. His friend also told him to tell his family not to stay at home that night as Iranian intelligence would be coming for them.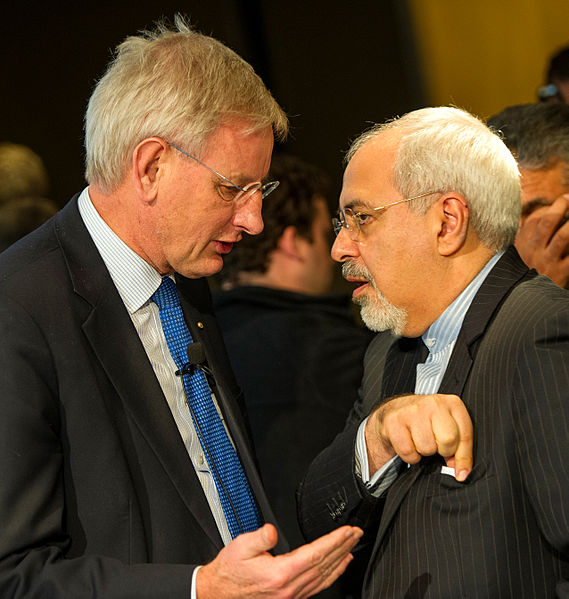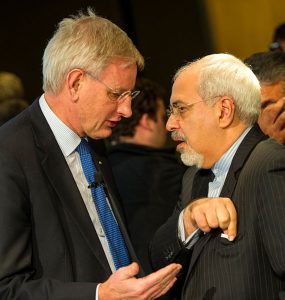 Never Shake Hands with a War Criminal
Tsarizm, August 25, 2019; by Parviz Khazaei
Iranian Foreign Minister Mohammad Javad Zarif met his Swedish counterpart on July 20, 2019, as part of a Scandinavian tour, where maritime security in the Persian Gulf is likely to be featured.
The Iranian diaspora and supporters of the Iranian opposition group People's Mojahedin Organization of Iran (PMOI/MEK), held a rally on Wednesday, August 21, protesting the visit.
Protesters held signs and chanted slogans to let the world and international media know of their demands. "Javad Zarif is a murderer; no one should negotiate with him," "Javad Zarif is the enemy of Iranians," "Javad Zarif is a charlatan, He's the enemy of the Iranian people," were among the slogans voiced by the demonstrators.
The protesters were also holding signs reading, "Zarif get lost!" "Expel Iranian regime operatives from Scandinavian countries" and "Expel Javad Zarif."
Meanwhile According a statement from the National Council for Resistance Of Iran (NCRI), Javad Zarif, the Foreign Minister of the religious dictatorship ruling Iran, threatened Iranian protesters in Stockholm to death, brazenly boasting that the regime's agents and operatives would not let them live for a minute and eat them alive.
Rudy Giuliani: There is one resistance group Iran's regime fears most, and it is headed by a woman- Episode 9: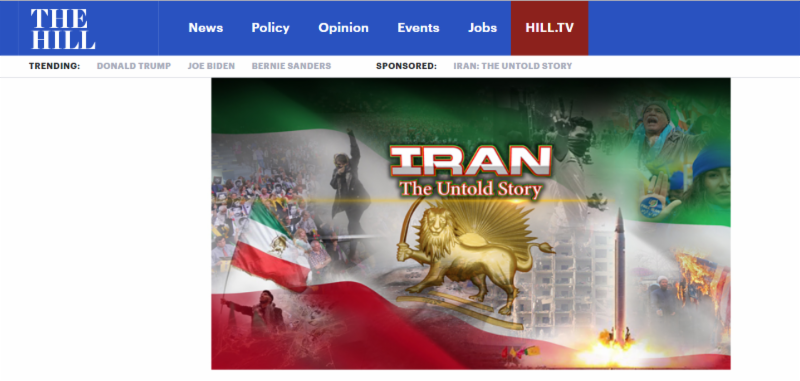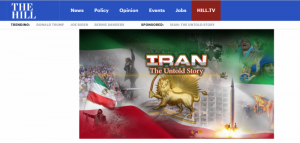 "For over 40 years, Iranian people and the civilized world have in one way or another struggled with destructive policies and actions of the clerical regime in Tehran. Also for 40 years, the Iranian regime had driven a skewed narrative on this important topic – adversely affecting the lives of the Iranian people and to some extent, international policymaking. A video miniseries– developed and produced by The Hill dissects and explain the relevant developments. We invite you to review the ninth segment of this video series. "
Donation
501 (c)(3) Tax deductible
Please,
Donate to Organization Of Iranian American Communities
Your donation will help OIAC advocates for a democratic, secular and non-nuclear government in Iran. Founded on the respect for human rights, gender equality, religious and ethnic tolerance, as wells as social, economic justice, and security for America. Our goal is to organize Iranian-American communities in the United States to promote these values.
Thank You,
http://www.oiac-us.com/donation/