Board of Directors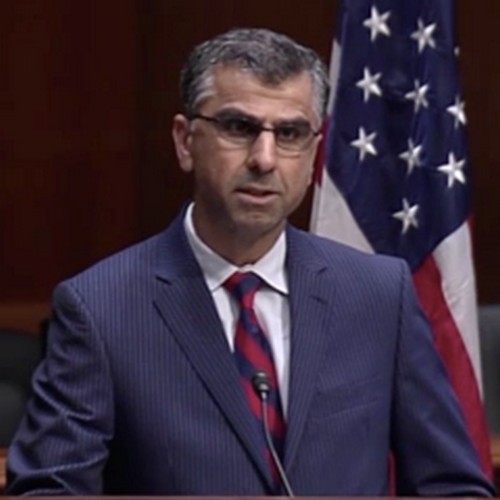 Dr. Majid Sadeghpour
Dr. Majid Sadeghpour is a human rights activist and the political director for Organization of Iranian-American Communities (OIAC).  After the 1979 revolution in Iran, his family was persecuted and his brother ultimately executed. Sadeghpour escaped Iran and has since been an active opponent of the Islamist government in Iran.  Mr. Sadeghpour has written extensively on Iran and has appeared in both national and international TV programs.  Dr. Sadeghpour is a practicing healthcare professional and lives with his wife and children in Fairfax County, VA.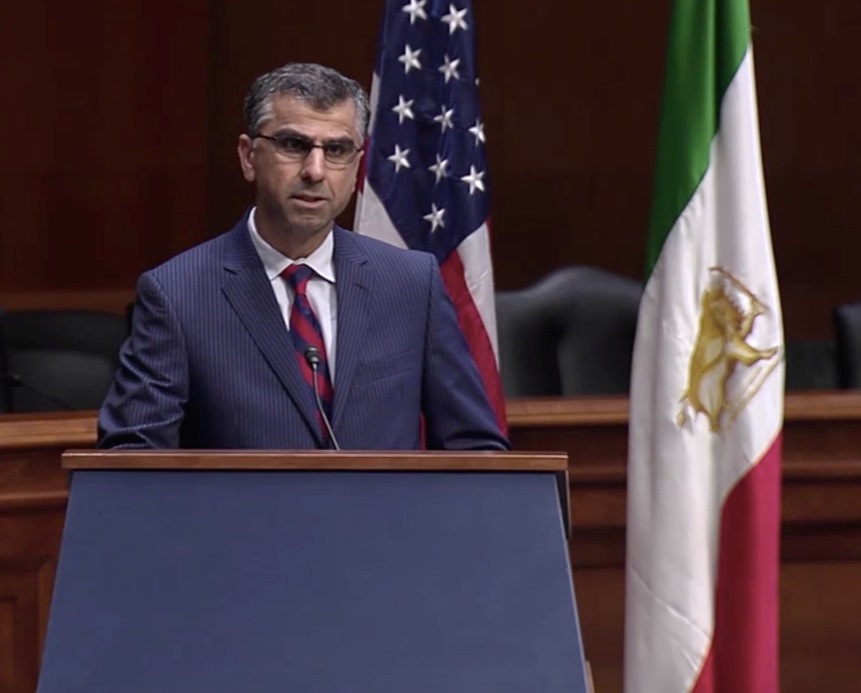 Dr. Sadeghpour welcomes the panelists to a Senate briefing on Iran, sponsored by OIAC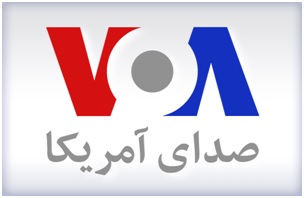 Top Iran-watchers comment on Rouhani's track record and his relations with the West
August 5, 2017
With Hassan Rouhani starting his second term as Iran's president, VOA Persian remembers that three years ago, American observers Reuel Mark Gerecht and Ali Alfoneh wrote a political portrait of Hassan Rouhani titled "The Man and the Myth: The many faces of Hassan Rouhani" where they traced the life of Hassan Fereydoun – from his birth in Sorkheh in Semnan Province to his theology studies at Alavi School in Qom to his long political career and climb through the Islamic Republic's top hierarchy culminating in becoming Iran's president.
Having noted in their long essay that "Rouhani isn't an open book: He has a layered, somewhat closeted personality," Gerecht and Alfoneh attempted to find out if Mr. Rouhani was "More-or-less trustworthy, pragmatic interlocutor with the West or deceptive enemy?"
Today, when Hassan Rouhani has completed his first presidential term is about to embark on his second, VOA Persian has asked the same question from a randomly selected group of prominent U.S.-based Iran- watchers. Here are their answers: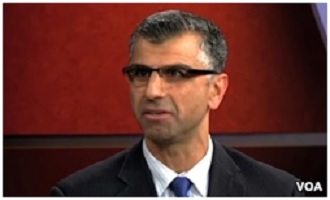 Majid Sadeghpour
Political Director for Organization of Iranian-American Communities (OIAC-US) Washington
As Secretary of Iran's Supreme Security Council, Hassan Rouhani oversaw "merciless" suppression of the1999 university student uprising, the 1996 Khobar tower bombing, and on April 20, 2014 described Iran's executions (more than 3,000 during his tenure) as "God's commandments." While at least 10,000,000 Iranians grapple with addiction and 18,000,000 more live below the poverty line, on December 31, 2015, Rouhani ordered his armed forces, "to quickly and significantly increase their missile capability." Rouhani is not a statesman but only a seasoned beast, born out of regime's medieval theocracy & thus incapable of accepting or embracing democracy.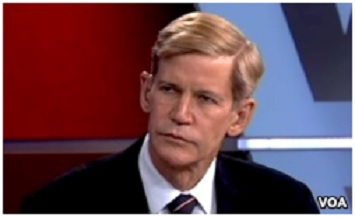 Patrick Clawson
Director of Research at the Washington Institute for Near East Policy, Washington
Rouhani has shown no interest in halting the policies which most concern the United States: destabilizing the region from Syria to Yemen, developing more sophisticated ballistic missiles, holding Americans hostage, and threatening ships in both the Strait of Hormuz and the Bab al Mandab. Those policies are implemented by hardliners, especially the IRGC, but Rouhani shows no sign he opposes them. Iran's economy muddles along under Rouhani, with nothing like the boom that he promised for the post-nuclear-deal era. The main problems are domestic, especially the failure to reform banks and to reduce the rampant cronyism. By comparison, U.S. sanctions have limited impact. Consider how the Iran Petroleum Contract is four years late – not due to U.S. sanctions but to hardline opposition to foreign investment.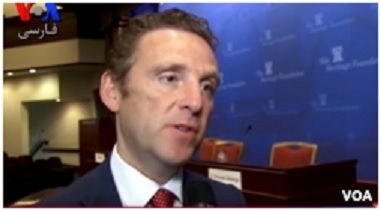 Mark Dubowitz
Chief Executive, Foundation for Defense of Democracies (FDD), Washington
Rouhani is a president who is either empowered to set regime policy in which case he is responsible for Iran's brutal repression at home and Syrian slaughter abroad or he is not in which case he is merely a cover for the regime's real power brokers.
Either way his rule is unlikely to bring positive change to a long-suffering Iranian people and to a region torn asunder.
Click for more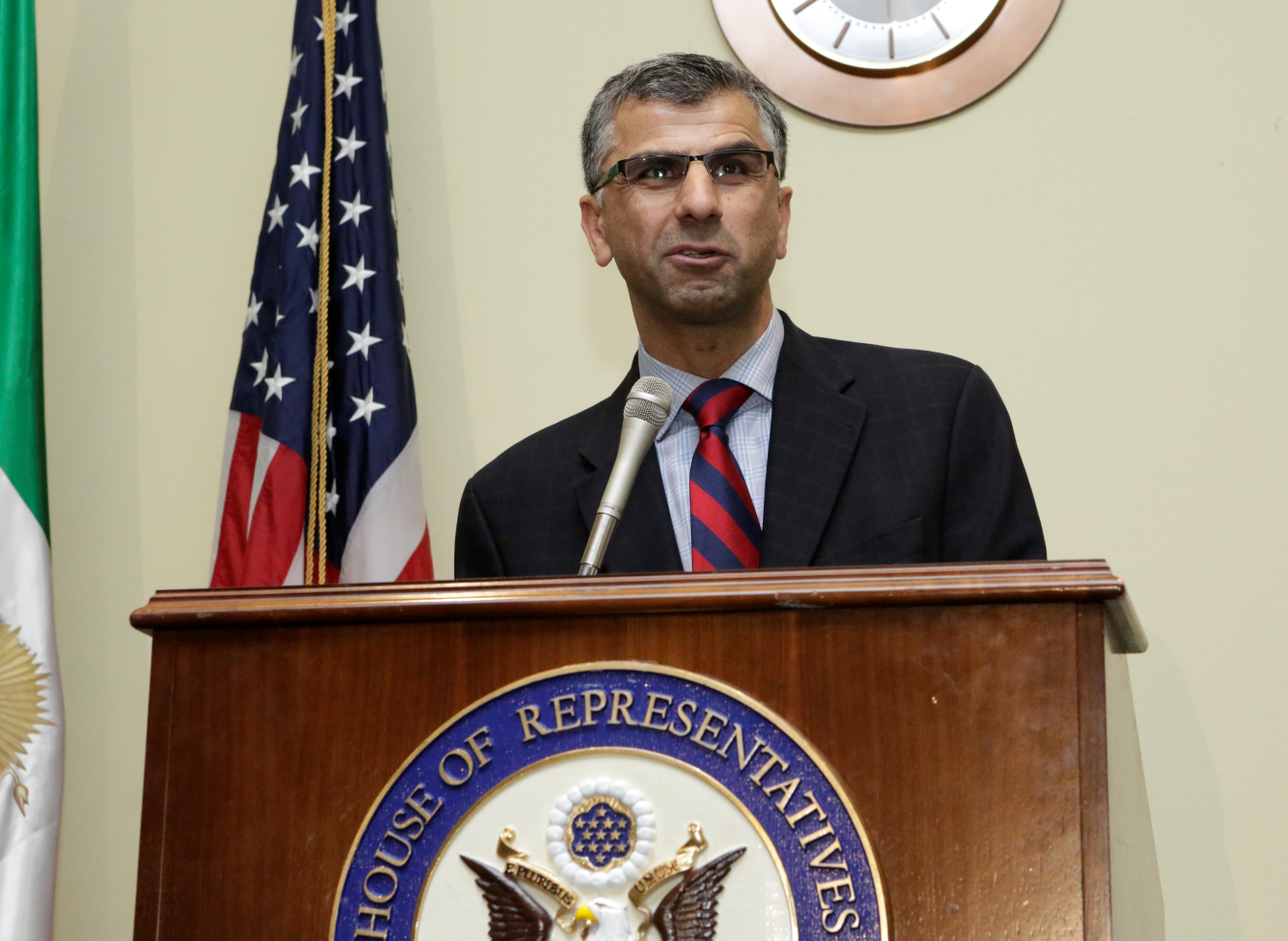 Dr. Majid Sadeghpour introduces Members of Congress to share their remarks with Iranian Americans on the Capitol Hill. Congressmen Engel, Poe, Coffman, Sherman and Congresswoman Ros-Lehtinen were among dozen speakers at this briefing. January 24, 2017
Articles, Opinions & Interviews:
06/09/2017
Orient News
Iran between presidential elections, support of terrorism – The Axis
https://www.youtube.com/watch?v=DjZ93KPNMYY
04/24/2017,
The Hill
With help from US, transformative change in Iran is within reach
http://thehill.com/blogs/pundits-blog/foreign-policy/330235-with-help-from-us-transformative-change-in-iran-is-within
2/07/17,
The Hill
Why the Iranian people support a tougher policy toward Tehran
http://thehill.com/blogs/congress-blog/foreign-policy/318347-why-the-iranian-people-support-a-tougher-policy-toward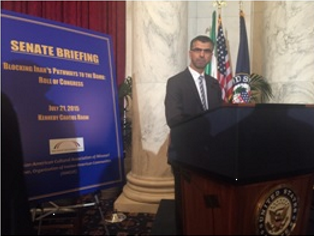 01/24/2017
Interview with Voice of America (Persian)

08/24/2015
The Hill
Iranian regime's "moderates" and the nuke deal
http://thehill.com/blogs/congress-blog/foreign-policy/251701-iranian-regimes-moderates-and-the-nuke-deal
04/21/2015,
The Townhall.com
Operation Storm of Resolve: Lessons for the US Iran Policy.
http://townhall.com/columnists/majidsadeghpour/2015/04/21/operation-storm-of-resolve-lessons-for-the-us-iran-policy-n1988371/page/full
01/17/2017,
The Hill
Trump nominees: No more Mr. Nice Guy on Iran
http://thehill.com/blogs/pundits-blog/international/314539-trump-nominees-vocalize-tougher-stance-on-iran-rightly-so
01/20/2015,
The Hill
"Iran is at the heart of radical Islam"
http://thehill.com/blogs/congress-blog/foreign-policy/229948-iran-is-at-the-heart-of-radical-islam
2015, 2016,
Townhall.com
https://townhall.com/columnists/majidsadeghpour/
12/08/2014,
The Hill
Little to show after the yearlong talks with Iran
http://thehill.com/blogs/congress-blog/foreign-policy/226172-little-to-show-after-the-yearlong-talks-with-iran
3/5/2012, "From Washington Al Mundo" (Interview) – with M. Sadeghpour & Rep. Albio Sires (D-NJ) – See more at: http://ncpdaus.org/from-washington-al-mundo-an-interview-with-ncpdas-majid-sadeghpour-rep-albio-sires-d-nj/#sthash.Yu3GOLPI.dpuf
05/25/2006,
The Washington Times,
Iranian Americans Convention for Democracy in Iran
http://www.iranfocus.com/en/index.php?option=com_content&view=article&id=7352:iranian-resistance&catid=4&Itemid=109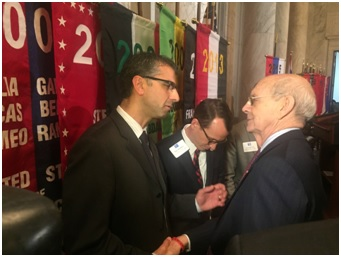 Dr. Majid Sadeghpour, speaks with Supreme Court Justice Stephen Breyer at RFK Center for Justice and Human Rights event, U.S. Senate, November 19, 2015
Contact:
Majid.Sadeghpour@oiac.org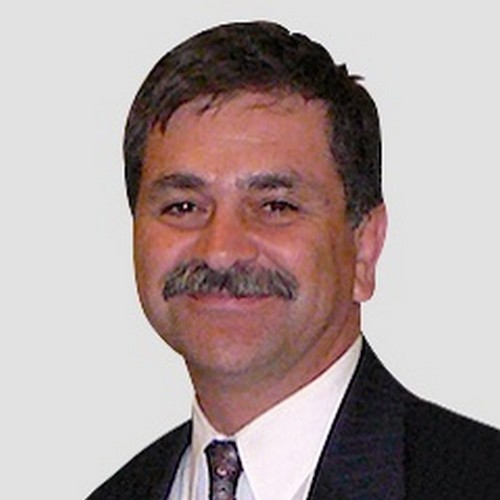 Babak Dadvand
Mr. Babak Dadvand brings 30 years of human rights activism and community organization leadership to OIAC. His leadership has been critical in enabling our local organizations to successfully hold demonstrations, sit-ins, seminars, congressional briefings, press conferences, briefings, and annual conventions for Democratic Iran.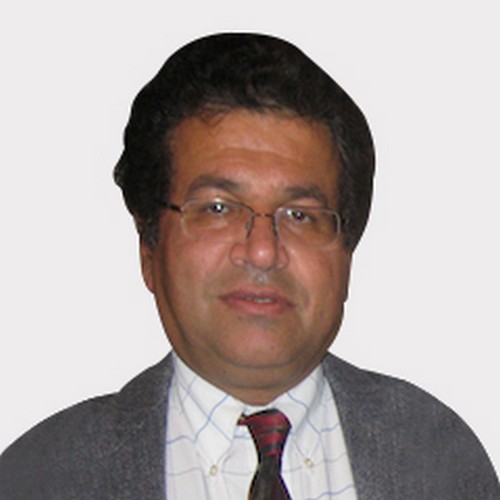 Prof. Hamid Allamehzadeh
Prof. Hamid Allamehzadeh is professor of Electronic Engineering Technology at the Eastern New Mexico University. A senior member of IEEE, Control Systems Society, and Computational Intelligence Society, Dr. Allamehzadeh has also been a leader in the Iranian-American community and has helped organize countless events and well attended gatherings. Hamid has been a consistent supporter of democracy in Iran and offers the OIAC his three decades of human rights advocacy experience and activism against Islamic fundamentalism.