Organization of Iranian American Communities Presents:
Brief On IRAN Newsletter (BOI)
News on Iran & Related
Iran Uprising One Year Later 11 Feb 2019 -40th Anniversary of Revolution
The video shows one year of continued protests in Iran in various cities as recent as February 2019, and leading role of the Units of Resistance of the MEK. How people chant against the Supreme Leader Ali Khamenei and Hassan Rouhani and how the courageous women and men confront the IRGC and state security forces.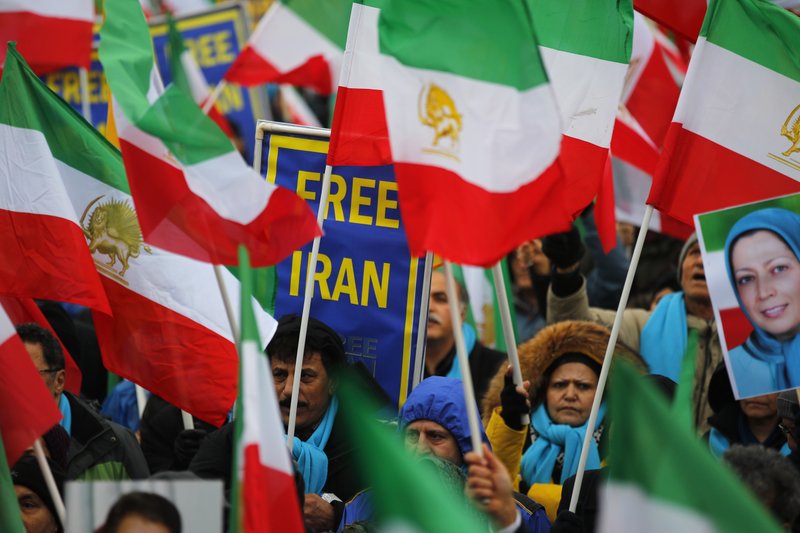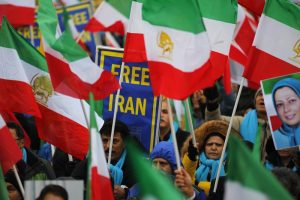 Iran opposition group calls for regime change in Paris march
AP, Feb 8, 2019
PARIS (AP) — Several thousand supporters of an exiled Iranian opposition group marched through Paris on Friday, calling for an end to Iran's clerical regime 40 years after the Islamic revolution toppled Iran's monarchy.
The Mujahedeen-e-Khalq, widely referred to in the West as the MEK, were joined at the rally by an array of speakers before the march, from former and current French politicians to a one-time Algerian prime minister and a Syrian opposition figure.
Crowds waved posters of group leader Maryam Rajavi and founder Massoud Rajavi — not seen since 2003 in Iraq, where the MEK once had a camp and waged war against Iran before being disarmed by invading U.S. troops. The group bases its headquarters outside Paris with several thousand members in Albania, extracted in a U.N.-brokered effort from Iraq. Supporters are scattered elsewhere in the West as part of the Iranian diaspora.
Security was tight during the rally and march through Paris' Left Bank. The group's annual rally last year was the target of an alleged bomb plot, which was thwarted by arrests. An Austrian-based Iranian diplomat is being held in Belgium, where police found bomb material in the car of a couple of Iranian origin.
"As long as we're dealing with the main state sponsor of terrorism, there is a concern … But that will never stop us," MEK spokesman Shahin Gobadi said. The MEK hones to U.S. President Donald Trump's hard line on Iran, and supports U.S. sanctions on Iran.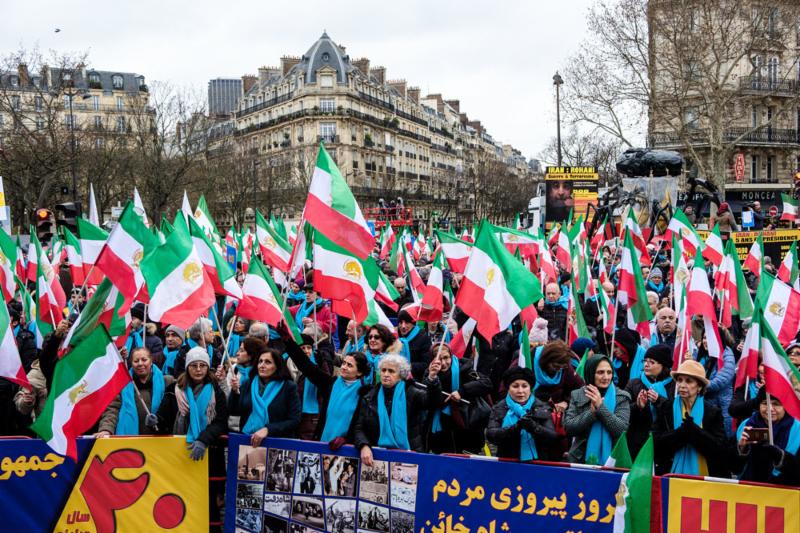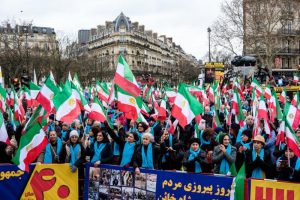 Iran at the Center of the Warsaw Summit
NCRI, Feb 11, 2019
The ministerial conference on the Middle East, hosted jointly by the US State Department and Polish Foreign Ministry, will be held on 13 and 14 February. The conference will focus on Iran as the main source of instability in the region. High profile delegations from several dozen countries are expected to attend.
The regime in Tehran strongly reacted to the conference, summoning the Polish Ambassador and publicly calling for its cancelation, though it failed in its objective. The regime fears that the international community is reaching a consensus that pinning hope on this regime is futile and that they should listen to the voice of the Iranian people for change and look to the alternative to the regime.
Large number of Iranians supporting the National Council of Resistance of Iran (NCRI) and People's Mojahedin Organization of Iran (PMOI/MEK) will hold a rally on the first day of the conference to voice the desire of the Iranian people and also show their support for the NCRI led by Maryam Rajavi as the democratic alternative to the mullahs' regime.
Mayor Rudy Giuliani, former Algerian Prime Minister Sid Ahmed Ghozali, former US Senator Robert Torricelli and several Polish Members of Parliament and the Senate will also participate in rally. They will hold a press briefing prior to the rally.
Protests continue in Iran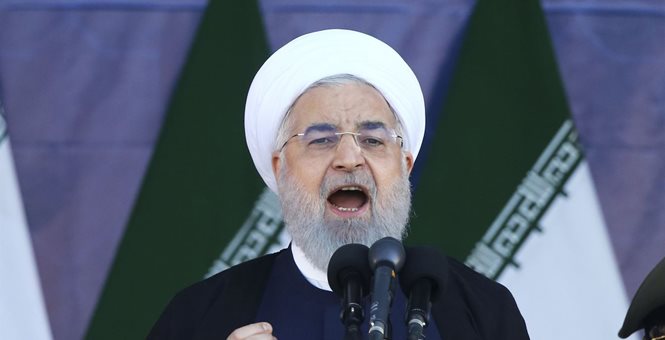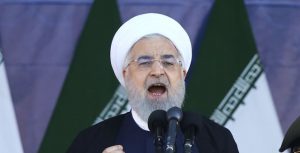 Vows to Continue Military Expansion Despite U.S. Threats
President Rouhani said Tehran doesn't need permission to develop ballistic missiles
The Wall Street Journal, Feb 11, 2019
President Hassan Rouhani and other Iranian leaders Monday used mass celebrations of the 1979 revolution to lash out against the U.S. and reaffirm Tehran's pledge to continue developing ballistic-missile systems that Washington says threatens the region's security.
In the face of intensifying pressure from the U.S. and its allies to curb Tehran's military capabilities, Mr. Rouhani told hundreds of thousands of people gathered in Tehran's Freedom Square that Iran will "continue to pursue our path and our military power."
"We have not asked and will not ask for permission to develop various types of missile," he said at the rally to mark the 40th anniversary of the Islamic Revolution.
Iranian leaders traditionally use events celebrating the 1979 Islamic revolution to denounce the U.S., which reimposed sanctions on Tehran after pulling out of a multilateral nuclear accord last year. Washington has sought to constrain Iran's ballistic-missile programs and counter its assertive posture in the region.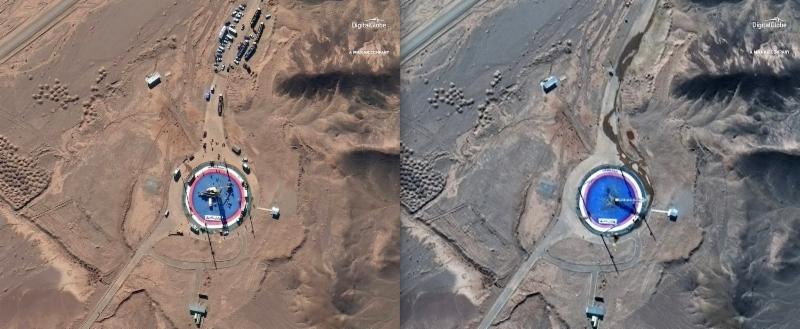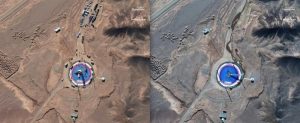 Second Iranian satellite launch attempt in a month fails
SpaceFlight Now, Feb 11, 2019
Iran's second try in less than a month to send a satellite into orbit apparently failed shortly after liftoff from a remote desert launch pad under daily surveillance from a fleet of commercial imaging spacecraft, according to U.S. government officials and independent analysts.
Images of the launch pad in north-central Iran taken by orbiting satellites owned by U.S. companies suggest a rocket launch occurred last week, but the U.S. military's catalog of space objects registered no new spacecraft in orbit. A satellite launch attempt was expected in recent weeks based on statements from Iran's government and observations of increasing activity at the launch site.
One image taken by DigitalGlobe's WorldView 3 Earth observation satellite Feb. 5 shows launch preparations at the site in full swing, with the shadow of a rocket visible at the spaceport in Iran's Semnan's province. Another pass by WorldView 3 over the launch base Feb. 6 produced an image showing burn scars at the circular launch pad, and a nearby stream of runoff, likely from post-launch wash-down activities.
A fleet of Earth-imaging satellites owned by Planet also monitored launch preparations at the Iranian spaceport. An image taken Jan. 21 shows a freshly-painted launch pad, and another from Planet on Feb. 6 shows scorch marks, like DigitalGlobe's observations.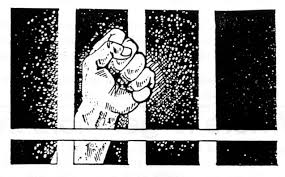 Iran Judiciary Chief Claims: No Political Prisoner in Iran
Iran Focus, Feb 6, 2019
London, 6 Feb – Iran's Judiciary Chief Ayatollah Sadeq Amoli Larijani claimed that there are no political prisoners in Iran, during a meeting with Judiciary officials in Tehran on Monday.
Iran plans to pardon 50,000 prisoners to celebrate the 40th anniversary of the Islamic revolution, but the Regime has faced growing calls to free political prisoners, so Larijani claimed that there were none.
Larijani said: "Some people talk about releasing political prisoners or dissidents to marginalize this great measure. We do not have any criminals categorized as political prisoners…The judiciary has never prosecuted anyone only for criticism… We say explicitly that criticism is not at all a crime in the Islamic Republic."
All of this comes at a time when even parliament members have been summoned before the courts for critical comments and Amnesty International reports that at least 7,000 people were arrested for political activism in 2018.
How to hide political prisoners
Iranians hit back on social media and explained that the Regime actually uses the term "security prisoners" for "political prisoners", which shouldn't be surprising because the Regime often charges them with national security crimes. (Interestingly, Tehran Prosecutor Abbas Jafari Dolatabadi said that the pardon does not cover "security prisoners".)
International human rights groups observed that most political prisoners in Iran are charged with security crimes to avoid international criticism over political prisoners. This prompted Larijani to try and pretend that the Regime actually makes a distinction between those who pose a risk to the security of Iran and those simply organising a protest for women's rights.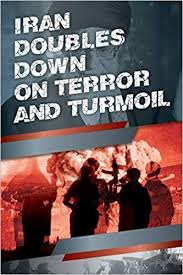 A new book published this week by the Iranian opposition (NCRI) offers details on how and why the Iranian regime has escalated its global terror operations. "This book examines the motivation behind the regime's political and economic strategy by considering three areas: terrorism including in Europe and the United States, incitement of regional conflicts, and the ballistic missile threat. Failing to quell growing popular protests against their rule, the mullahs have opted to bolster domestic suppression with blatant terrorism and intimidation."
We think you will find the book an informative read.
Donation
501 (c)(3) Tax deductible
Please,
Donate to Organization Of Iranian American Communities U.S
Your donation will help OIAC advocates for a democratic, secular and non-nuclear government in Iran. Founded on the respect for human rights, gender equality, religious and ethnic tolerance, as wells as social, economic justice, and security for America. Our goal is to organize Iranian-American communities in the United States to promote these values.
Thank You,
http://www.oiac-us.com/donation/