Please, 
Your donation will help OIAC advocates for a democratic, secular and non-nuclear government in Iran. Founded on the respect for human rights, gender equality, religious and ethnic tolerance, as wells as social, economic justice, and security for America. Our goal is to organize Iranian-American communities in the United States to promote these values.
Thank You,
OIAC Celebrated the Iranian New Year (Nowruz) on Capitol Hill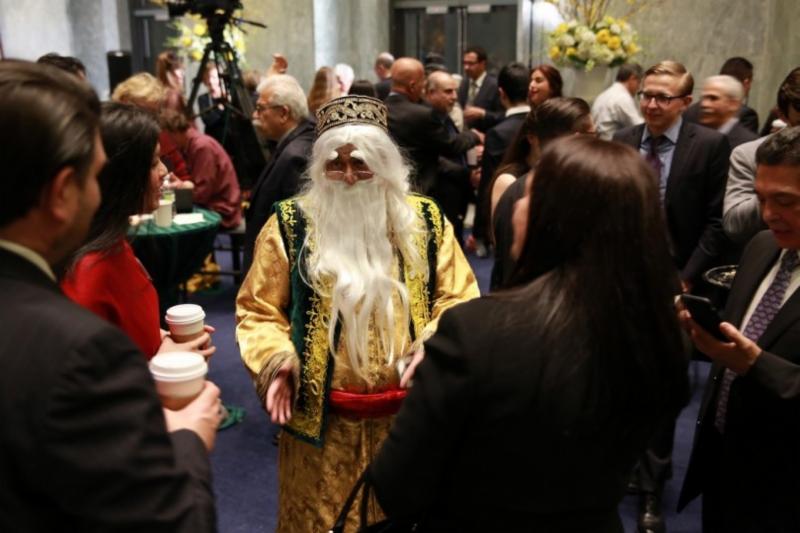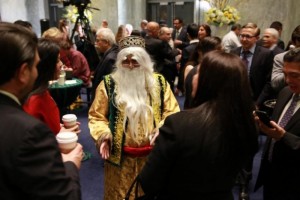 PR News- Yahoo
WASHINGTON, March 14, 2017 /PRNewswire-USNewswire/ — Bipartisan members of the United States Congress and their staff joined Iranian Americans to celebrate Iranian New Year (Nowruz) and support a free Iran. House Speaker Paul Ryan and Democratic Leader Nancy Pelosi also sent New Year greetings to the Iranian people & those living abroad.
In his letter read by the President of Iranian American Community of Wisconsin, Speaker Paul Ryan said that he is looking forward to working with Iranian American community members, "to achieve a free Iran, and a safer, more prosperous future." Similarly, Democratic leader Nancy Pelosi praised the Organization of Iranian American Communities' (OIAC) members for advocating "democratic values." "Respect for human rights, gender equality, religious and ethnic tolerance." These values, she noted, are the "driving force in effecting further change in Iran."
Iran- Human Rights (Women, Minorities, Ethnics)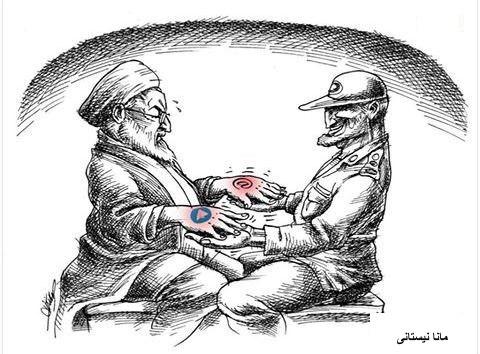 UN Publishes Report Into Human Rights in Iran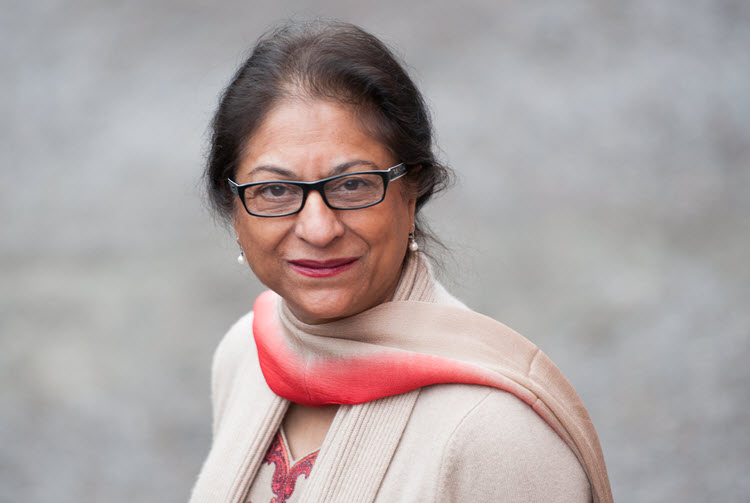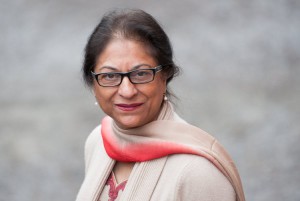 Iran Focus
The UN has released a report into human rights in Iran, written by Asma Jahangir, the Special Rapporteur on the situation of human rights in the Islamic Republic of Iran.
From the outset, it is clear that there has been no marked improvement in human rights in the Gulf nation, despite President Hassan Rouhani signing a Citizens' Rights Charter in December 2016.
The 14,000-word report discusses both ongoing cases of abuse (like the execution of juveniles) and urgent situations (like the fate of political prisoners denied medical care).
Jahangir, who spoke to non-governmental organisations, intellectuals, lawyers and victims to ensure the accuracy of this report, also covers torture, the bias judicial system, free speech and women's rights.
Here are some of the truly disturbing parts of the report.
Executing Children
Despite an absolute ban under international law, Iran continues to hold the death penalty for boys as young as 15 and girls as young as nine for the crimes of murder, adultery and sodomy.
The Report said: "The Islamic Republic of Iran has reportedly executed the highest number of juvenile offenders in the world during the past decade."
Hamadan Central Prison: 22 Prisoners in Imminent Danger of Execution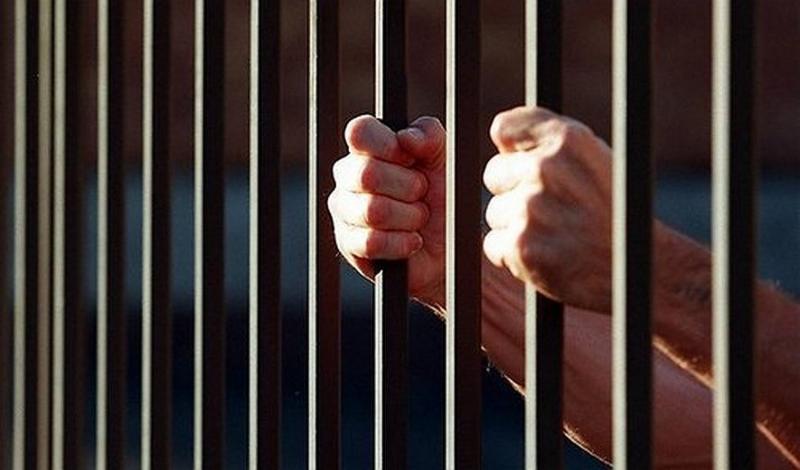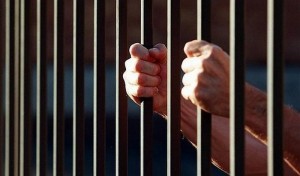 Iran Human Rights
Iran Human Rights (MAR 24 2017): Iran Human Rights has been informed of the name of at least 22 prisoners whose death sentences were approved by Iran's Supreme Court and as a result can be carried out at any moment. These prisoners are in imminent danger of execution.
IHR has confirmed the names of 22 of these prisoners. One of the prisoners is a 19-year-old who was sentenced to death for a crime that he allegedly committed when he was under the age of 18.
Approximately 2,500 prisoners are held in Hamedan Central Prisonon various charges, and Iran Human Rights has received multiple reoprts about the mistreatment of these prisoners. The charges of the prisoners include drug related offenses, murder, dowry offenses, and theft.
Iran: A Leading State in Women's Oppression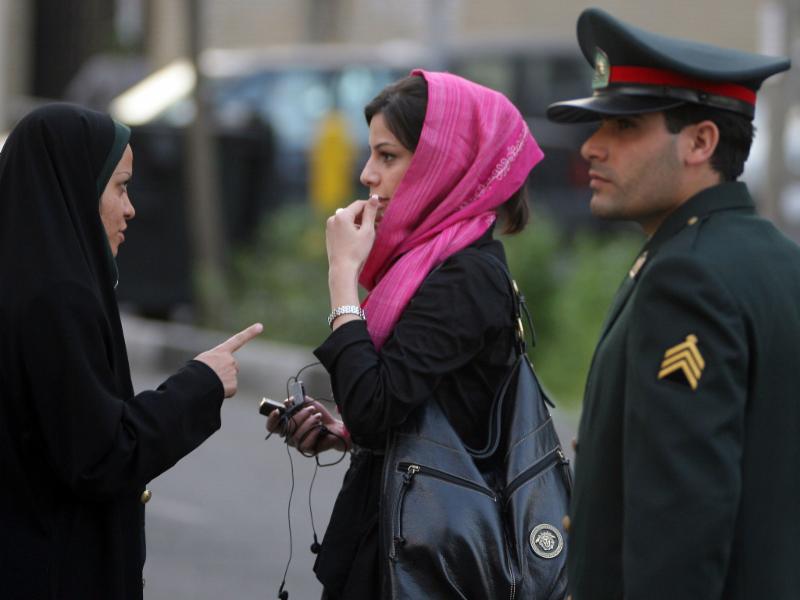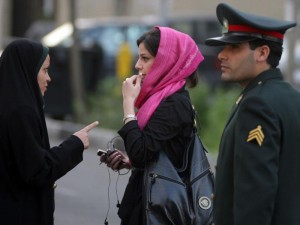 American Thinker
All dictators are known to oppress their opponents, lie to society about their policies, and resort to any crime necessary to remain in power. Hitler believed a lie should be preposterous to make it believable.
As the world marks International Women's Day on March 8th, Iranian regime President Hassan Rouhani has recently been making remarks about women's rights (!) in an attempt to cloak his portion of the Iranian regime's misogynist report card.
In his own memoirs, from page 571 to 573, Rouhani explains in detail how in 1980 he began enforcing mandatory hijab regulations as the mullahs began their historical campaign against Iranian women.
Young Man Facing Death for Insulting Islam Online Tricked into Signing Confession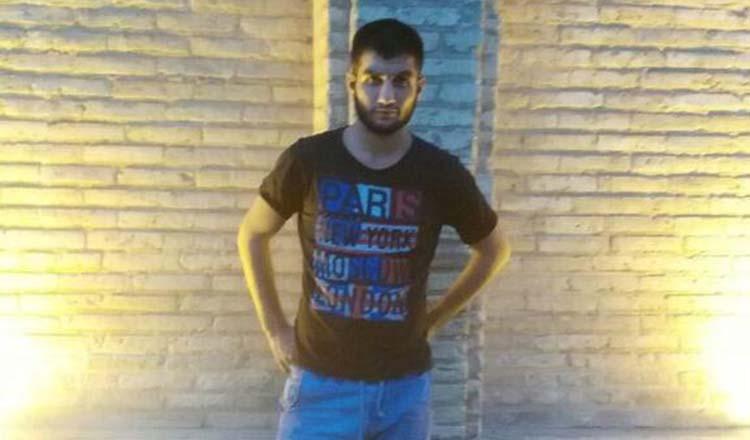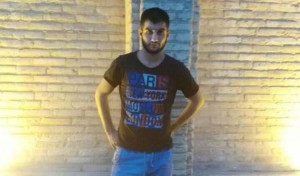 Iran Human Rights
Sina Dehghan, sentenced to death for "insulting the prophet" of Islam when he was 19-years-old, was tricked into signing his confession, an informed source told the Center for Human Rights in Iran (CHRI).
Despite the severity of the charge, a court-appointed attorney who failed to defend him properly represented him during his trial, added the source, who requested anonymity for security reasons.
"During his interrogation, Sina was told that if he signed a confession and repented, he would be pardoned and let go," said the source in an interview with CHRI on March 21, 2017. "Unfortunately, he made a childish decision and accepted the charges. Then they sentenced him to death."
"Later he admitted that he signed the confession hoping to get freed," said the source. "Apparently the authorities also got him to confess in front of a camera as well."
With New Arrests, Iran's Election Season Starts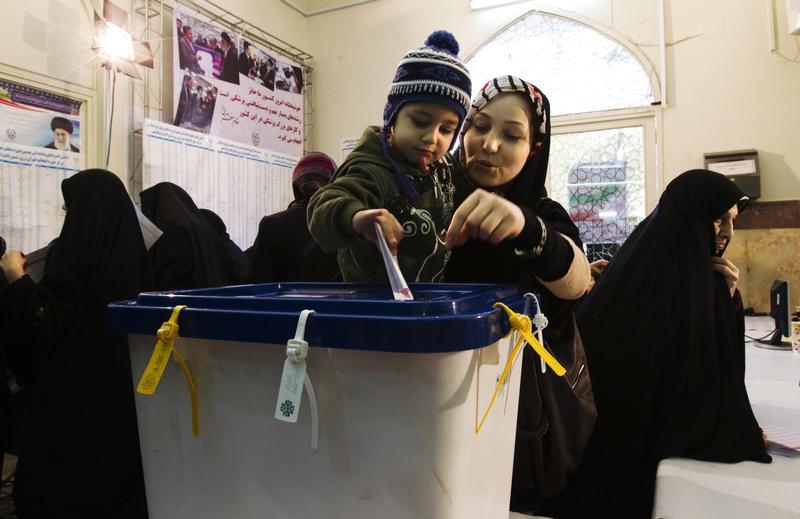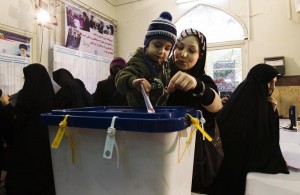 Human Rights Watch
Iran's presidential elections, as well as those for town and village councils, are scheduled for May 19. Yet even before registration opens for candidates, a string of journalists have been arrested. If they have been arrested simply for speaking out peacefully, it would violate the right of free expression and possibly threaten the fairness of the elections.
This week, intelligence authorities ramped up detentions of peaceful critics, arresting journalists Hengameh Shahidi, Ehsan Mazandarani, and Morad Saghafi. Authorities told Mazandarani, who had been released from prison just a month earlier after serving his sentence for vaguely defined national security charges, that his release had been "a mistake."
ALARMING RATES OF ACID ATTACKS IN IRAN BACK ON THE RISE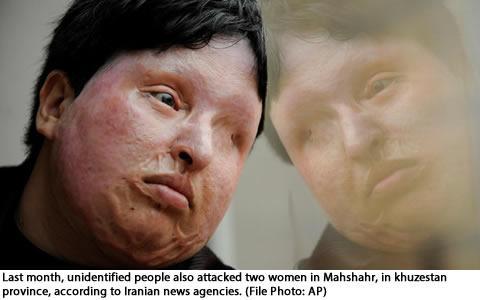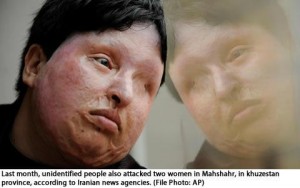 Iran Freedom
After almost a year of calm, spraying people with burning acid has returned in Iran where a family of four has been attacked on Saturday in Shahreza, within Isfahan province, Iran's top tourist destination.
Last month, unidentified people also attacked two women in Maashour, within the Ahwaz province, according to Iranian news agencies.
Isfahan's Investigative Police Chief Sattar Khosravi said in press statement that the families were taken to the hospital to treat the burns.
The family consists of the father, 53, the mother, 48, the son, 23, and the daughter, 20. Both parents are said to be in critical condition.
In 2014, attacks in Isfahan shocked the public and provoked a major protest there from citizens who demanded better security and action over such violent crimes.
Iran- Terrorism Activities (Middle-East)
Blacklisting Iran's IRGC Will Decrease Middle East Tensions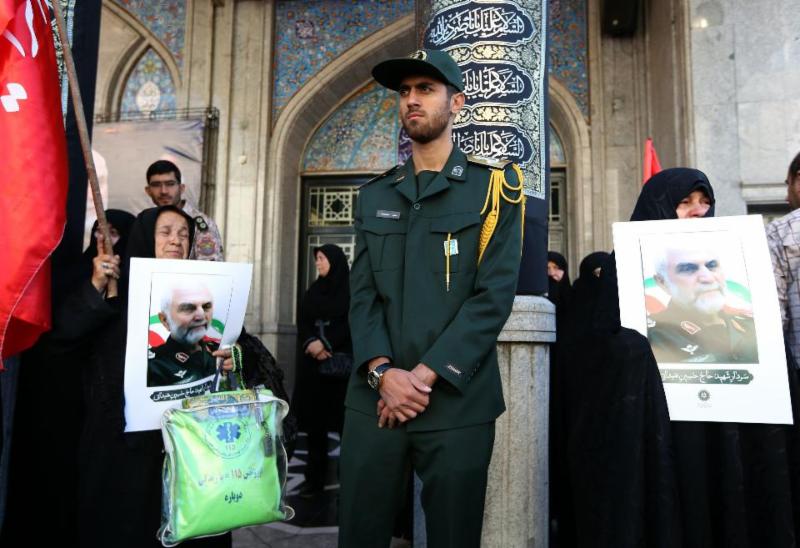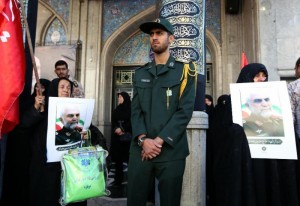 Forbes
The White House these days continues to discuss designating Iran's Revolutionary Guards (IRGC) as a major sponsor of terrorism. The U.S. Congress has been weighing a number of different bills proposed for this purpose. In response, Iran and its lobbies have been distorting the truth in the media by claiming such a move will lead to a backlash from Iran. The truth is quite the opposite, and the Middle East will actually begin enjoying peace and stability, as the IRGC blacklisting will shorten the mullahs' reach outside its borders.
Washington can seek this end through two different methods: a presidential executive order or a bill being passed by Congress enshrining such a move into U.S. law.
Astana 3 Talks on Syria Flop … Iran a Guarantor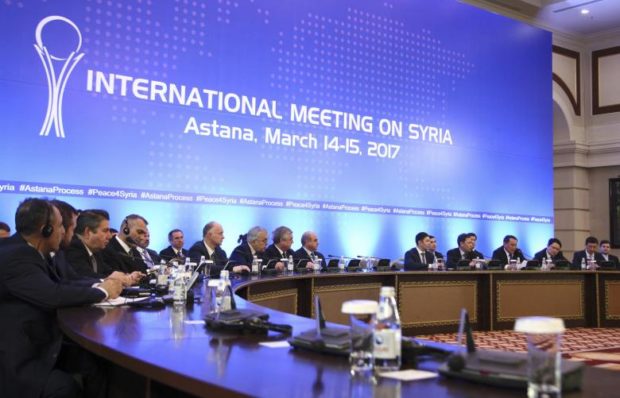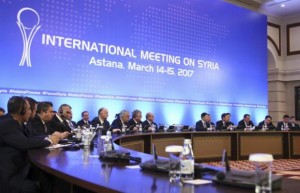 Asharq Al-Awsat
Beirut-The "Astana 3" intra-Syrian talks held for two days in the Kazakh capital ended with no progress on Wednesday. A statement first announced that the meetings will conclude on Wednesday morning, but later Russian officials asserted that the talks would be extended for one more day, saying opposition factions were expected to arrive in Astana on Wednesday.
Later, the negotiations concluded with another surprise: the admission of "Iran" as a new "guarantor" for the ceasefire in Syria, a development which the opposition forces considered a clear message on the end of the "Astana" path. Colonel Fateh Hassoun, a member of the opposition negotiating team in Geneva, told Asharq Al-Awsat that the opposition's decision to boycott the talks in Astana was final.
Blacklisting Iran's IRGC does not mean another U.S.-led war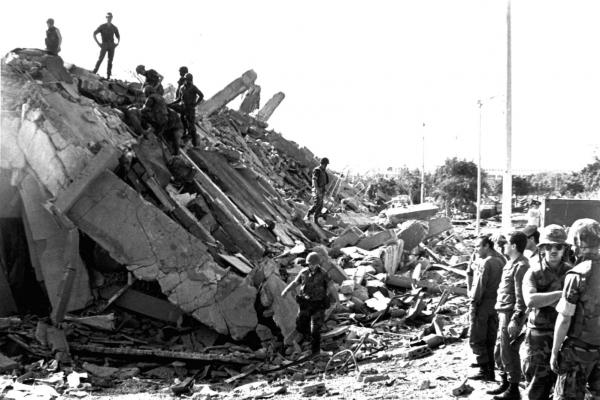 UPI
This week, together with International Committee in Search of Justice, we are publishing an extensive study about the role of Iran's Islamic Revolutionary Guards Corps in the Middle East and its meddling and fomenting of terrorism in 14 Muslim countries in the region.
Following the Obama tenure that allowed Iran to tear the Middle East apart and engulf it in flames, Tehran is now faced with a new administration in the White House that has markedly different intentions. The new U.S. administration is floating a proposal to blacklist the IRGC as a foreign terrorist organization.
And suddenly we are witnessing a shrill chorus from known members of the pro-Iranian appeasement lobby predicting doom and disaster if we blacklist the IRGC. Their main argument seems to involve the possibility of the IRGC taking revenge by targeting U.S. interests and allies across the Middle East. In other words, they may commit terrorist attacks in the West so we'd better not list them as terrorists!
Why the Islamist State of Iran is So Dangerous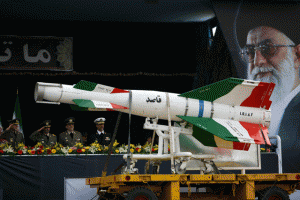 Clarion
Clarion Project: What do you think is so dangerous about the regime of Iran?
Dr. Majid Rafizadeh: There are so many reasons why the Islamist state of Iran is extremely dangerous. They could fill an entire book.
Briefly speaking, I believe there are four major reasons, or what I will call, five concentric forces of extremism and fundamentalism:
First of all, from my perspective, the Iranian regime is far more dangerous than terrorist groups such as the Islamic State or Al Qaeda. On a daily basis, Iran tortures and executes people on a much larger scale than terrorist organizations such as ISIS. It is the top state sponsor of terrorism in the world……
Iran- Nuclear Activities
Iran is testing President Trump: Here's what he should do.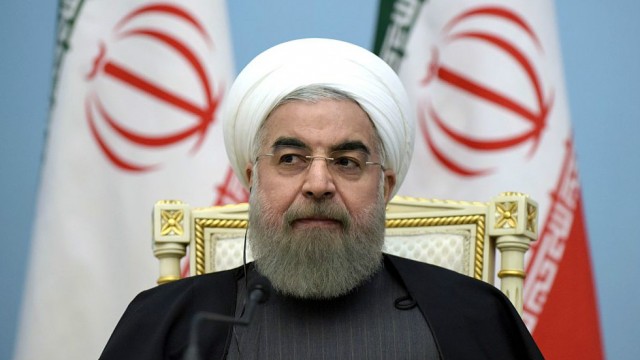 The Hill
Harassment of U.S. Naval forces by Iranian forces in international waters of the Persian Gulf reveals that Iran's leadership is prepared to test the new administration: on its publicly stated commitment to confront Iran when it fails to meet its obligations under the JCPOA (the Joint Comprehensive Plan of Action), when it violates United Nations sanctions, or when it engages in destabilizing activities in the region.
Given the other actors involved with the JCPOA and U.N. sanctions on ballistic missiles, Washington has only a few unilateral options for confronting Iranian misbehavior. One of those is designation of the Islamic Revolutionary Guard Corps as a Foreign Terrorist Organization (FTO).
Ex-Sen. Lieberman Welcomes 'Change in the White House Attitude' on Iran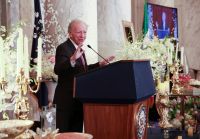 CNS News
(CNSNews.com) – Former Sen. Joe Lieberman supported Hillary Clinton's presidential campaign, but on Wednesday, he called the shift from President Obama to President Trump "enormously significant and hopeful" when it comes to Iran.
"Though I will say that I was a proud supporter of Secretary Clinton in the election last year, when it comes to the question of Iran, the change from President Obama to President Trump is an enormously significant and hopeful change," he told a Nowruz (Persian new year) gathering on Capitol Hill.
Lieberman, the former running mate of Democrat Al Gore, said the Obama administration had supported a "bad" nuclear deal with Iran, refused to see Iranian violations, and sent then-Secretary of State John Kerry to urge leery European bankers to resume business with Iran when sanctions were eased.
Royce Statement on Meeting with Prime Minister al-Abadi of Iraq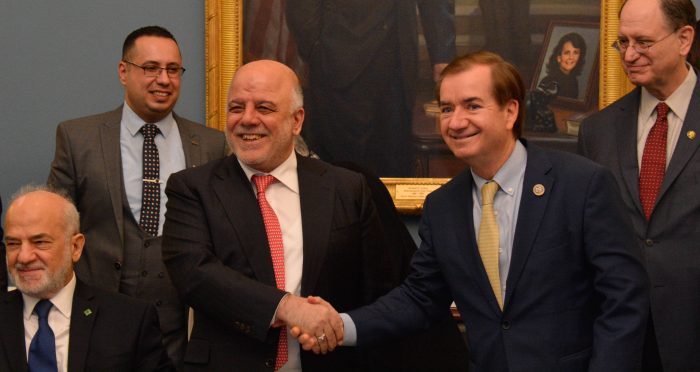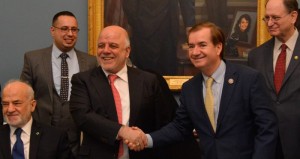 House Foreign Affairs Committee
Washington, D.C. – House Foreign Affairs Committee Chairman Ed Royce (R-CA) released the following statement after meeting with Iraqi Prime Minister Haider al-Abadi:
"Last April I had the opportunity to meet with Prime Minister al-Abadi in Baghdad at a tense time. ISIS was firmly in control of Mosul and many other parts of Iraq. Today, it is good to welcome the prime minister to the Capitol to discuss progress in this fight, and the future of the U.S.-Iraq relationship. To that end, I am encouraged that Shia paramilitary units – many of them funded, armed and even directed by Iran – have stayed out of the fight for Mosul. These forces have been responsible for horrible abuses and have no place in a stable, democratic and independent Iraq."
Trump needs a united front to win overseas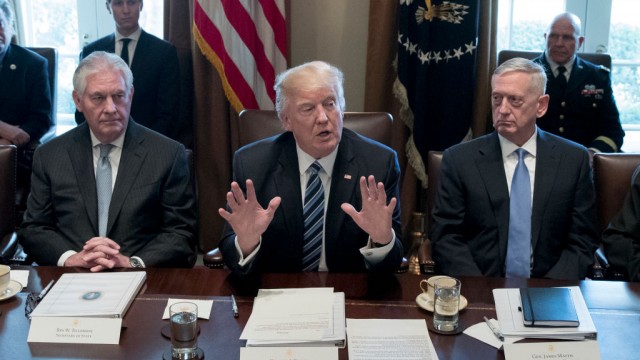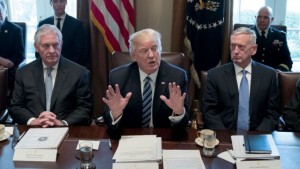 The Hill
On Feb. 21, Kelly Magsamen, who served at the State Department, National Security Council Staff and Department of Defense, published a piece for Foreign Policy titled, "Trump's NSC, State Department, and Pentagon Need to Play Together." "Secretary [of State Rex] Tillerson should … make it a point to become best friends with Secretary [of Defense Jim] Mattis," she said. "They need to talk by phone every day, take overseas trips together, schedule regular State-DoD long-term strategy sessions, and pre-coordinate positions before heading into the [White House] Situation Room."
But Tillerson and Mattis seem to be in sync on fully funding the State Department, at least to achieve core national security objectives. "If you don't fund the State Department fully, then I need to buy more ammunition," Mattis said. As one diplomat who has met frequently with Tillerson since he took office noted, "Rex clearly agrees with that. He just won't say it."