Donation
(a 501 ©(3) Tax deductible)
Please click on the link below to
Your donation will help OIAC advocates for a democratic, secular and non-nuclear government in Iran. Founded on the respect for human rights, gender equality, religious and ethnic tolerance, as wells as social, economic justice, and security for America. Our goal is to organize Iranian-American communities in the United States to promote these values.
Thank You,
With the Death of Rafsanjani One of the Two Pillars of the Ruling Theocracy Collapses
Iranian Opposition Hopeful Rafsanjani's Death Will Hasten Regime's End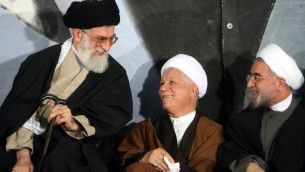 CNS News
Former Iranian President Hashemi Rafsanjani, who died Sunday aged 82, was linked in the latter years of his life "reformists" including current President Hasan Rouhani, but during his long career he was associated with some of the regime's most controversial actions, including mass-casualty terror attacks and the assassinations of exiled dissidents.
….For the exiled National Council of Resistance of Iran (NCRI), however, Rafsanjani's death spells the removal of a pillar of a regime which it hopes to see defeated altogether.
NCRI leader Maryam Rajavi described his death as the collapse of "one of the two pillars and key to the equilibrium of the religious fascism ruling Iran."
"Rafsanjani, who had always been the regime's number two, acted as its balancing factor and played a decisive role in its preservation. Now, the regime will lose its internal and external equilibrium," she said in a statement that also referred to the "approaching overthrow" of the clerical regime.
Iran- Human Rights (Women, Minorities, Ethnics)
The Treatment of Dual Nationals Under Ahmadinejad and Rouhani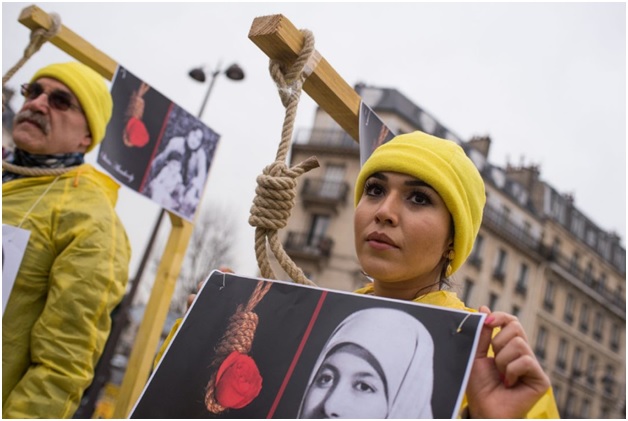 OIAC
With recent talks of Iran's 2017 election, comparisons of Ahmadinejad's "hardline" presidency and Rouhani's "moderate" tenure are increasingly popping up in the media.
This contrast of the hardliner and the moderate, we believe, is without justification, as Rouhani's presidency has been rattled with human rights violations and oppressive military tactics comparable to, and reminiscent of, Ahmadinejad's time in office. One area where this similar hard line approach is the most prevalent is in the country's treatment of dual nationals in each president's respective terms. Not only is Rouhani's presidency guilty of unfair arrests, torture and suspicion of dual nationals, it is arguable even more guilty of mistreatment of dual nationals than the "hardliner" Ahmadinejad's himself.
The international community should end its silence and inaction over Iran 's crimes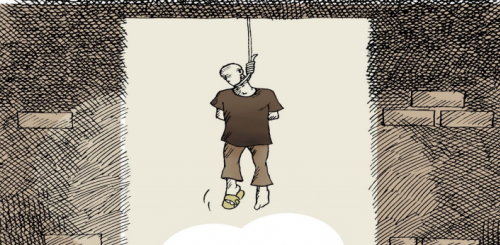 Freedom For Iran
As we wind down the highly turbulent year of 2016, a look back at Iran's record in these 12 months is quite necessary. And rest assured there is nothing to brag about. From a human rights perspective, 2016 was the stage where Iran resorted to some of the worst atrocities from 1979 to this day. Tehran, with Iranian President Hassan Rouhani, increased group executions of minorities while imposing a much heavier crackdown against rights and political advocates, as reported byHuman Rights Watch. Iran remains the world's leading executioner per capita and tops the ranks in juvenile executions, according to Amnesty International.
Iran's authorities endangering life of critically ill imprisoned activist by refusing hospital transfer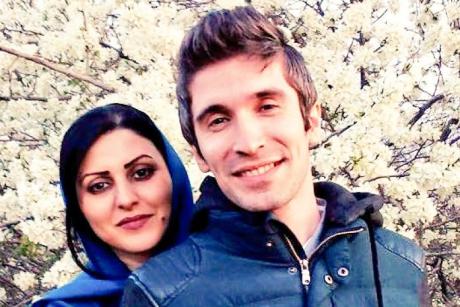 Amnesty International
The Iranian authorities must immediately transfer Arash Sadeghi, an imprisoned human rights defender who ended his 71-day hunger strike yesterday, to hospital so that he can receive the urgent specialized medical care he requires, Amnesty International said today.
Arash Sadeghi went on hunger strike in October 2016 in protest at the imprisonment of his wife, the writer and human rights defender Golrokh Ebrahimi Iraee, who was jailed for writing a fictional story about stoning. After a global outcry, she was eventually released on temporary prison leave yesterday.
Arash Sadeghi was due to be transferred from Tehran's Evin Prison to a hospital last night. However, reliably informed sources told Amnesty International that the prison authorities have refused to transfer him.
Iran's Absurd Punishments Target Crimes Both On and Off the Books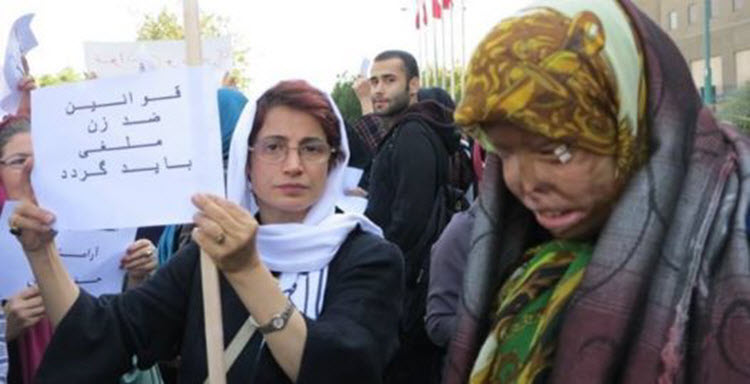 Iran News Update
On Thursday, the conservative, women's interest website Politichicks featured a video from news talk television series "The Glazov Gang." Heralded as a highlight of the year 2016 for the series, the video shined light on the "surreal, dark, and barbaric" legal system of the Islamic Republic, listing 10 ordinary-seeming activities that are explicitly against the law in Iran. Many of these items should be familiar to readers of Iran News Update, as some of them have featured prominently in human rights reports from the past several months.
Case in point, the video's choice for the number five slot in its top 10 list was attendance of mixed gender parties. Last summer alone, several raids were conducted on these sorts of parties throughout Iran, leading to hundreds of arrests and flogging punishments. The video notes that the maximum sentence for attending a mixed gender party is 75 torturous lashes, and that higher numbers are legally permitted in the cases of other crimes such as the consumption of alcohol.
Three Prisoners Executed – 2 for Moharebeh 1 for Drug Charges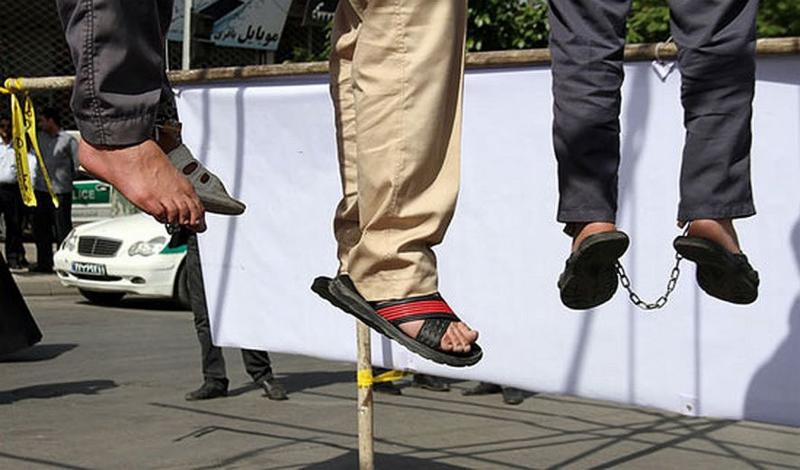 Iran Human Rights
Three prisoners were reportedly executed at Rajai Shahr Prison on Wednesday January 4.
According to confirmed sources, two of the prisoners were executed on Moharebeh charges (enmity against God) and the other prisoner was executed on drug related charges.
According to the human rights news agency, HRANA, the two prisoners hanged on Moharebeh charges were accused of armed robbery. The names of these prisoners are Traub Rashidi and Ali Cheshmeh Noushi.
The other prisoner has been identified as "Sajad". He was reportedly transferred to Rajai Shahr Prison from Karaj Central Prison and executed on drug related charges.
Iranian official sources, including the Judiciary and the media, have been silent on these executions.
Iran- Terrorism Activities (Middle-East)
How Iran aides the Afghan Taliban under America's nose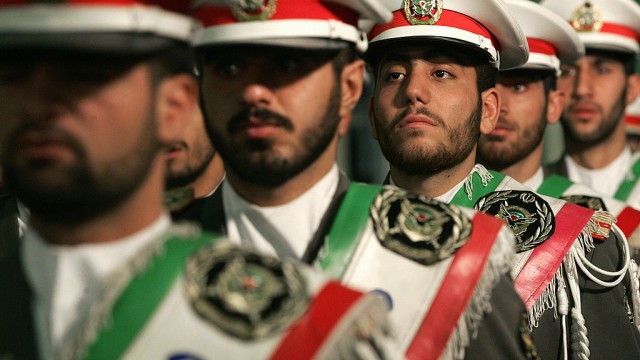 The Hill
Iran's Revolutionary Guards (IRGC) has been active amongst Taliban terrorists opposing the Afghan government, Radio France International website reported on Tuesday citing Farah Province officials in western Afghanistan.
Farah Provincial Council Chair Jamile Amini has accused Iran of sending IRGC members to join the Taliban ranks and files, adding that 25 Taliban members recently killed in this province were IRGC members.
Farah Province intelligence services report Iranian officials have held ceremonies for IRGC members killed amongst the armed dissidents in their province opposing the Afghan government, according to Mohammad Nosser Mehri, spokesman of the Farah governor.
Iran represents three main ills of region: "borderless ideologies, state instability, and terrorism."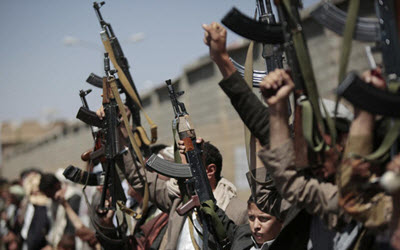 Al Arabiya
Saudi Deputy Crown Prince Mohamed Bin Salman has said this week that Iran "represents the three main ills of the region."
In an interview with Foreign Affairs published on Thursday, Prince Mohamed was quoted as saying that three "ills" represented and instigated by Iran are: "borderless ideologies, state instability, and terrorism."
He was cited as saying that the problem lied at the "radical regime born of the 1979 Iranian Revolution."
Prince Mohamed said there was "no point in negotiating with a power that is committed to exporting its exclusivist ideology, engaging in terrorism, and violating the sovereignty of other nations."
Iraq: End irresponsible arms transfers fuelling militia war crimes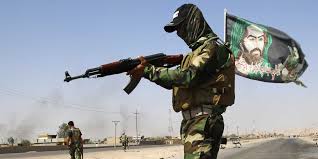 Amnesty International
The predominantly Shi'a militias have used those arms to facilitate the enforced disappearance and abduction of thousands of mainly Sunni men and boys, torture and extrajudicial executions as well as wanton destruction of property.
"International arms suppliers, including the USA, European countries, Russia and Iran, must wake up to the fact that all arms transfers to Iraq carry a real risk of ending up in the hands of militia groups with long histories of human rights violations," said Patrick Wilcken, Researcher on Arms Control and Human Rights at Amnesty International.
How Iran Got Stuck in the Syria Quagmire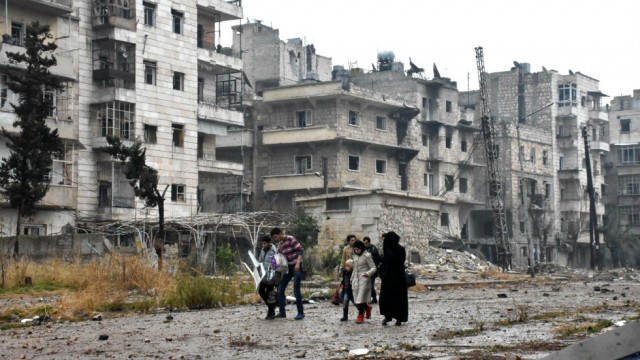 American Thinker
Iran, known for its unbridled sectarian meddling in Syria, Iraq, Yemen, and Lebanon, is currently facing an unwanted quagmire and dead-end in the Levant. We cannot limit Iran's role and its meddling across the Middle East to 2016 alone. There is an ongoing war in the region, resulting from Iran's escalating interventions.
Iran's ultimate objective is to completely restructure the region's entire fabric, pursuing a truly destructive and very dangerous policy in this regard. The war in Syria is one of the pillars of this initiative, also continuing in Iraq and Lebanon.
Iran- Nuclear Activities
Thanks to our mistakes with Iran, the North Korean threat to the US is at record levels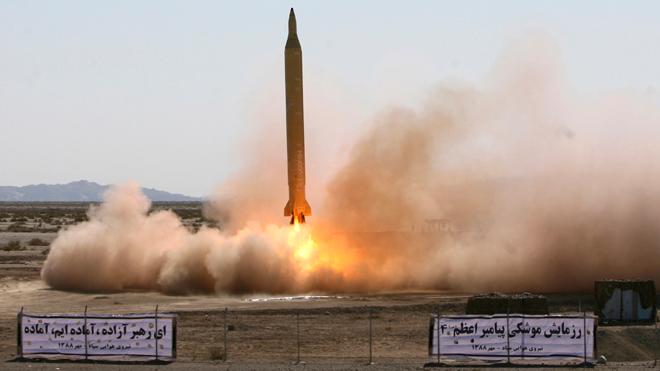 Fox News
Well you know it's the New Year when North Korean dictator Kim Jong-un is threatening a new ballistic missile or nuclear test. This time, though, Kim Jong-un is saying the "Hermit Kingdom" is in the final stages of preparing to launch an intercontinental ballistic missile (ICBM). This would be Pyongyang's first test of an ICBM.
For years, right after Iran made news, we could always count on the North Korean dictator's late father, Kim Jong-il, to try and grab headlines with the latest test of the Taepodong Missile, which usually failed on the launch pad or broke apart in pieces over the Pacific Ocean. The Taepodong Missile is North Korea's version of Iran's Shahab Missile.
There's a battle in Iran over the IRGC business empire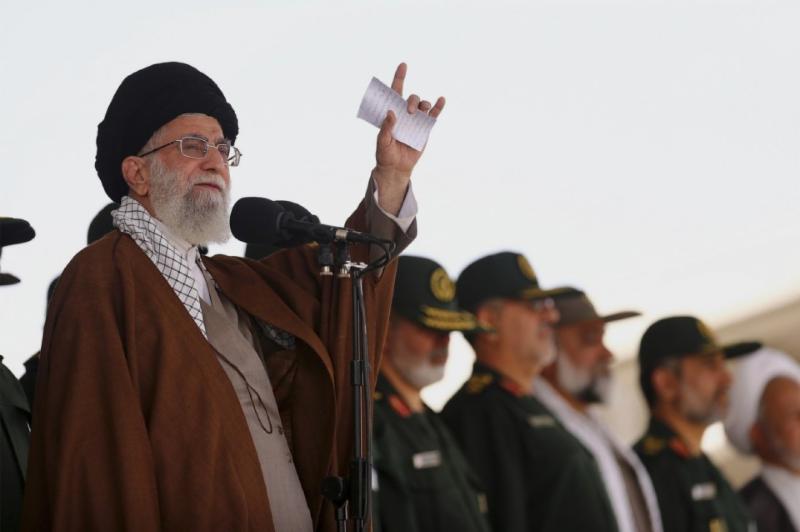 The Washington post
Iran's Islamic Revolutionary Guards Corps (IRGC) is perceived by some as a business empire, with an estimated quarter of the country's economy under its control. That has not changed since President Hassan Rouhani assumed office in 2013, despite his repeated calls for a reduction in the IRGC's economic and financial activities, which had grown substantially during the eight years of Mahmoud Ahmadinejad's presidency.
Rouhani's efforts to rein in the IRGC economically have intensified since Iran and the P5+1 signed and adopted the Joint Comprehensive Plan of Action (JCPOA) in 2015, as the president has sought to bring much-needed foreign direct investment to the country's key economic sectors. Rouhani's ability to contain or coordinate the IRGC's economic activities is crucial for reviving Iran's economy and would be enhanced by the sanctions relief and foreign direct investment provided by the JCPOA – not to mention the endorsement or approval of Iran's Supreme Leader Ayatollah Ali Khamenei.