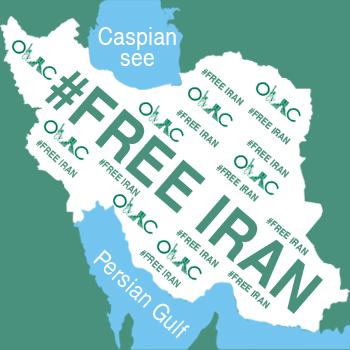 (OIAC) welcomes the Overwhelmingly Approved Bipartisan Legislation (H.R.1698)



OIAC
Statement:
Washington, DC
Thursday, October 26, 2017
Organization of Iranian American Communities (OIAC) welcomes the overwhelmingly approved bipartisan legislation (H.R.1698) that would slap new sanctions on Iran for its pursuit of long-range ballistic missiles that are usually developed to carry a nuclear payload.
"The bill states that it is the U.S. policy to prevent Iran from undertaking any activity related to nuclear-capable ballistic missiles. The President shall report to Congress regarding the foreign and domestic supply chain in Iran that supports Iran's ballistic missile program. The report shall identify individuals and companies involved in such activities.
Social Development and Peace Hinge on Key Ideas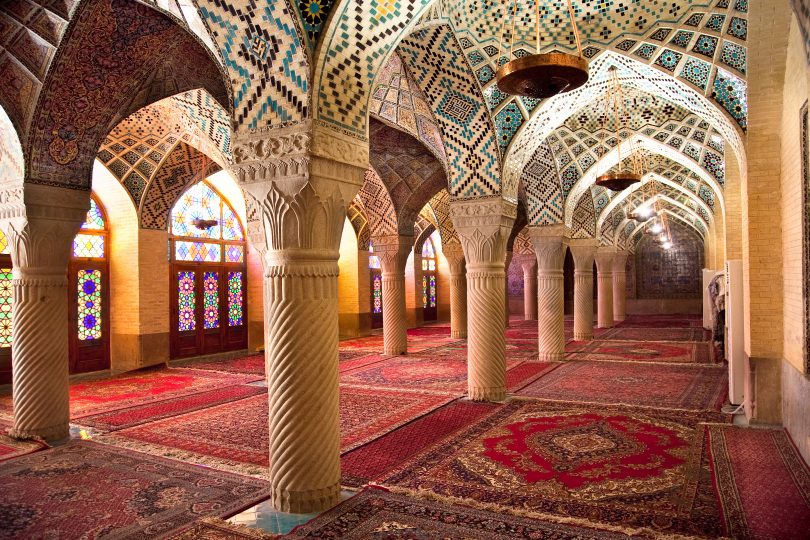 OIAC
Iranian-American society understands that true stability in the Middle East is based upon a free and democratic Iran, one in which all of society benefits. Iranian community organizations in several states have come together in the Organization of Iranian American Communities to advocate several key tenets that must be in place to forward social development for the Iranian community at large. These ideas include a secular state, democratically held elections, and equal rights for all Iranian citizens.
A Secular State the current theocracy in Iran inhibits the social growth of the nation through oppressive laws. Iranian Americans have thrived due to the fact that they have been able to participate in a society where separation of church and state is honored and where all people have the opportunity to participate in government.
Iran's History with the US

OIAC
It's safe to say that America and Iran have had a difficult relationship over the past few decades. Their politics have regularly intertwined and both countries have always had strong opinions about one another. Progressive Iranians in particular dream of a free Iran and a progressive United States having close relations, and it seems like Iran has a long way to go in dealing with their human rights issues before this can even become close to a reality. Improving Iranian-American relations will be the first step in that battle. We must first, however, look at the complex history behind the current situation.
Understanding the Source of Conflict. The US has played a fairly engaging role in Iranian politics ever since they "covertly supported a coup which removed Mohammad Mossadeq, the architect of Iran's energy nationalization drive, from power in 1951." America and their western allies gave huge support to the Shah, which led to great anger and resentment amongst clerics who, decades later, would be involved in the Islamic revolution that overthrew the monarchy.
Iran- Human Rights (Women, Minorities, Ethnics)
Iran: Prisoner Hanged in Public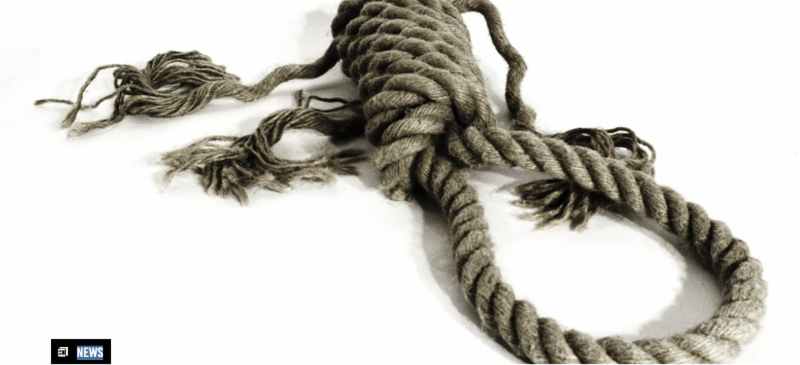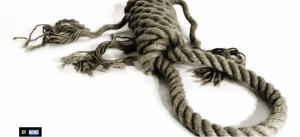 Iran Human Rights
Iran Human Rights (Oct 25 2017): A prisoner was publicly hanged in Jahanabad (a village in Fahraj Rural District, Kerman Province) on murder charges.
According to Iranian state media, on the morning of Wednesday October 25, a prisoner was executed in public in Jahanabad, Kerman Province.
The prisoner was identified as Sh. N., 26 years old, who had a criminal record. On December 22, 2016, the defendant stopped by his father-in-law's house and murdered 10 people including some guests and the entire family except his wife. According to Iran Human Rights annual report on the death penalty 33 people have been executed in public in front of large crowds including children in 2016. Public executions have been strongly criticized by Iranian human rights activists and sociologists.
U.N. Special Rapporteur Speaks on Dismal Human Rights Situation and 1988 Massacre in Iran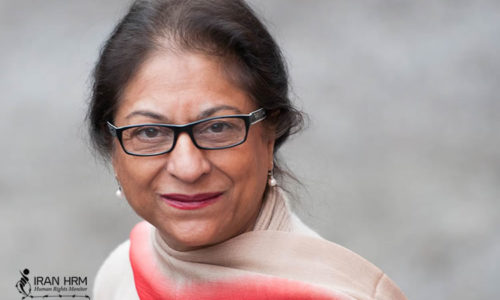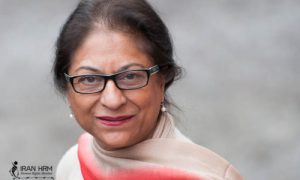 Iran Human Rights Monitor
The United Nations Special Rapporteur on the situation of human rights in Iran addressed the Seventy-second session of the General Assembly in New York on October 25, to discuss the dismal situation of human rights in Iran that has been prevalent since the Regime took over in 1979.
Asma Jahangir, who was addressing the General Assembly for the first time since taking the role in November 2016, delivered a report on the first six months of 2017 which was based on sources both inside and outside of Iran.
Executions. Jahangir explained that she was worried about the rate of executions in Iran, as well she should be. Currently, Iran has the highest execution rate per capita and is one of the few countries to still execute juvenile offenders, in clear violation of the UN's Rights of the Child charter.
IRAN: IRANIAN PRISONER OF CONSCIENCE CRITICALLY ILL: MOHAMMAD NAZARI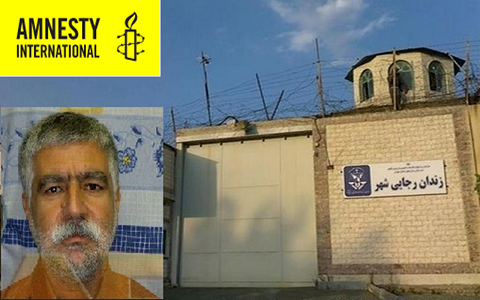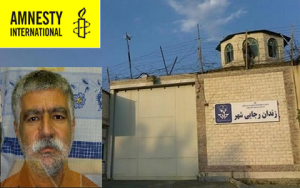 Amnesty International
Prisoner of conscience Mohammad Nazari, who has been unjustly languishing in prison for over two decades, is critically ill and needs urgent medical care outside prison. He has been on hunger strike since 30 July, demanding his release from prison. He must be released immediately and unconditionally.
The Iranian Regime Manifests its Fear of Countrywide Uprisings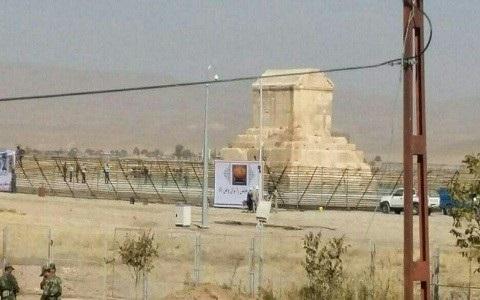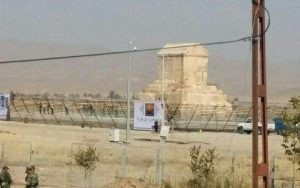 Iran Freedom
In what can only be interpreted as preemptive measures against the eruption of mass protests, the Iranian regime has conducted military maneuvers and imposed a repressive blockade in the area surrounding the tomb of Cyrus the Great as people rallied to site on the day Iranians celebrate the memory of the ancient ruler of the Persian empire and the founder of the first human rights charter in the world.
In a press statement, the Iranian opposition coalition the National Council of Resistance of Iran (NCRI) declared that the Revolutionary Guards (IRGC) has prevented any gatherings from taking place in Pasargadae, Cyrus's tomb, on October 29, Cyrus the Great Day.
Iran: 49 People Are Being Jailed per Hour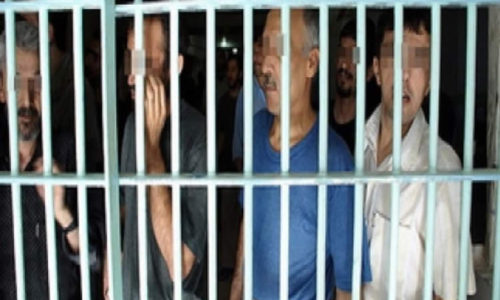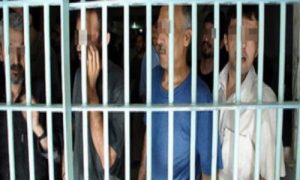 Iran Human Rights Monitor
An official of the Iranian regime's welfare organization said that while in 1979 "ten people" were jailed in Iran every hour, the figure now stands at 49 people per hour.
According to the state-run ISNA news agency on October 29, Hassan Mousavi Chalak in his statements announced that the number of people who have been "socially harmed" in Iran in recent years has been "multiplied".
Mousavi referred to "more than 15.2 million cases" under investigation. In another part of his speech, he referred to the state of divorce in Iran, adding: "The divorce rate in the country indicates that the situation is not a good, and we are seeing an increase every day."
In his remarks, this regime official announced that the number of regular drug users in the country is "2.8 million people". According to him, "23 to 25 percent of people have at least one mental disorder, that is, for every four people; at least one person has mental disorders."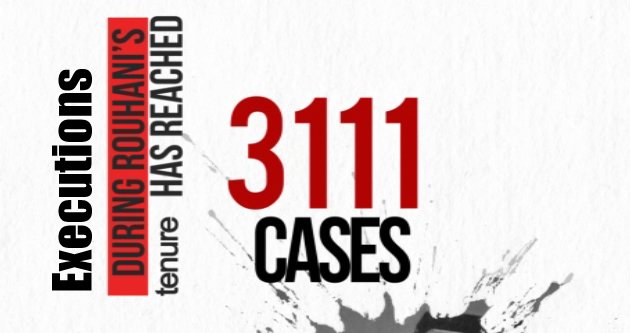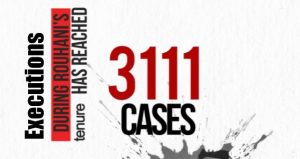 3111 executed under "Moderate" Rouhani.
Iran- Terrorism Activities (Middle-East)
Lebanese PM Hariri resigns, stresses 'Iran's hands will be cut off'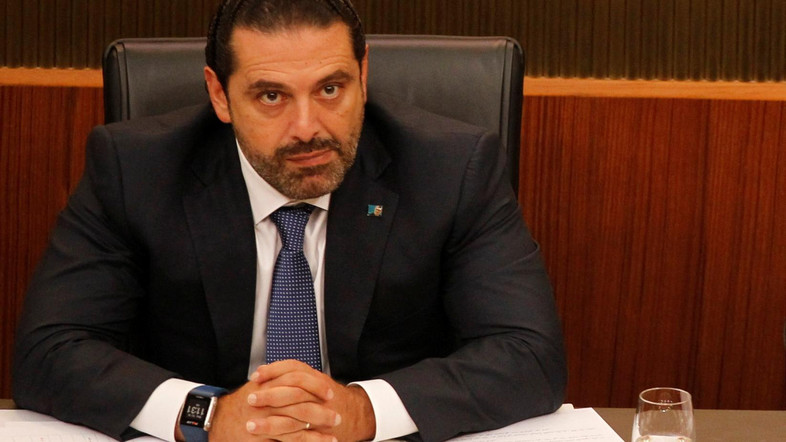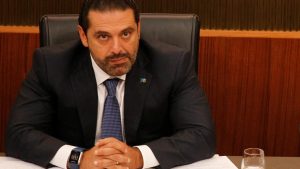 OIAC
Lebanese Prime Minister Saad al-Hariri announced his resignation on Saturday, stressing that "Iran's hands in the region will be cut off," emphasizing the fact that "wherever Iran is involved, there is nothing but devastation and chaos."
"Iran has a strong desire to destroy the Arab world," he said in his televised resignation speech. Hariri warned that "the evil that Iran sends to the region will eventually backfire on Tehran." Hariri said: "Iran controls the region and the decision-making in both Syria and Iraq."
Factsheet: The Iranian-Backed Militias Propping up Assad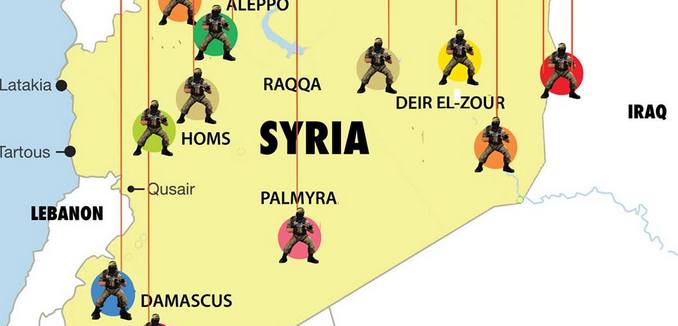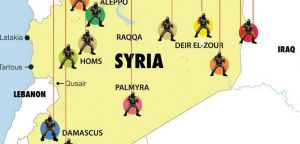 The Tower
Iranian involvement in the Syrian conflict has gradually escalated since the beginning of the uprising in the country in 2011. As the result of international sanctions against Damascus and the drastic weakening of the Syrian economy, Iran has financially propped up the country by granting at least $4.6 billion in credit lines, as well as illicit deliveries of oil and military aid. By mid-2015, it was estimated that total financial support for Syria from Iran amounted to between $6 billion and $20 billion annually.
This aid was granted despite the pressure on the Iranian economy caused by the sanctions, leading to speculation that Tehran would be forced to make a choice between continued expenditure in support of Damascus and domestic priorities. However, the signing of the JCPOA resulted in both the lifting of sanctions and the unfreezing of around $100 billion in assets, considerably reducing pressure on the Iranian economy.
IRAN'S SECRET FUNDING FOR AL-QAEDA IN EXCHANGE FOR ATTACKS ON U.S. TARGETS EXPOSED IN BIN LADEN FILES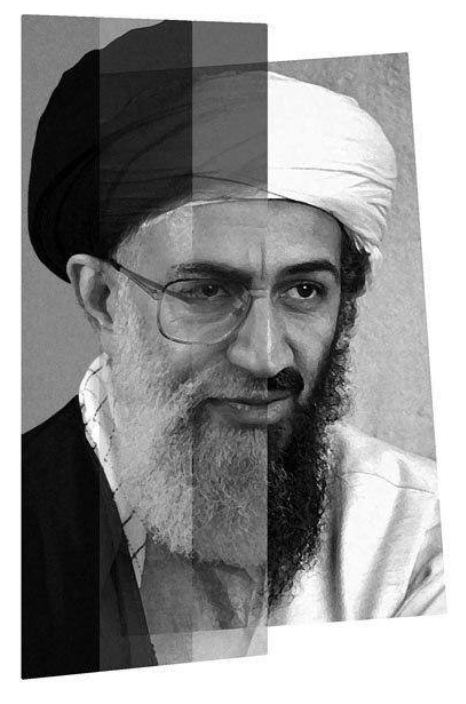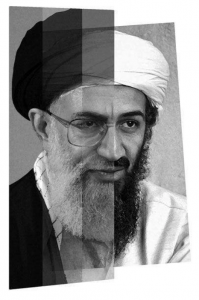 News Week
Iranian offers of secret funding, arms and training to al-Qaeda have been laid bare in a 19-page document declassified by the C.I.A. that shows how Tehran provided extensive support for the terror group in an effort to weaken the United States.
The previously unseen document, released with 470,000 files recovered in the raid on Osama Bin Laden's Abbottabad compound in May 2011, gives an assessment of al-Qaeda's relationship with Iran, according to a senior jihadist in the group.
Related: Iran Could Create Uranium for Nuclear Weapons in Days if Deal With U.S. Is Broken Keep Up With This Story And More By Subscribing Now
Translations by the Long War Journal, which chronicles the U.S. war on terror, have shown how Iran offered the "Saudi brothers" in al-Qaeda "everything they needed" if they were to carry out strikes on U.S. interests in Saudi Arabia and the Gulf. This aid extended to "money, arms" and "training in Hezbollah camps in Lebanon," the documents explain.
In Shadowy Covert Wars, Iran Takes Center Stage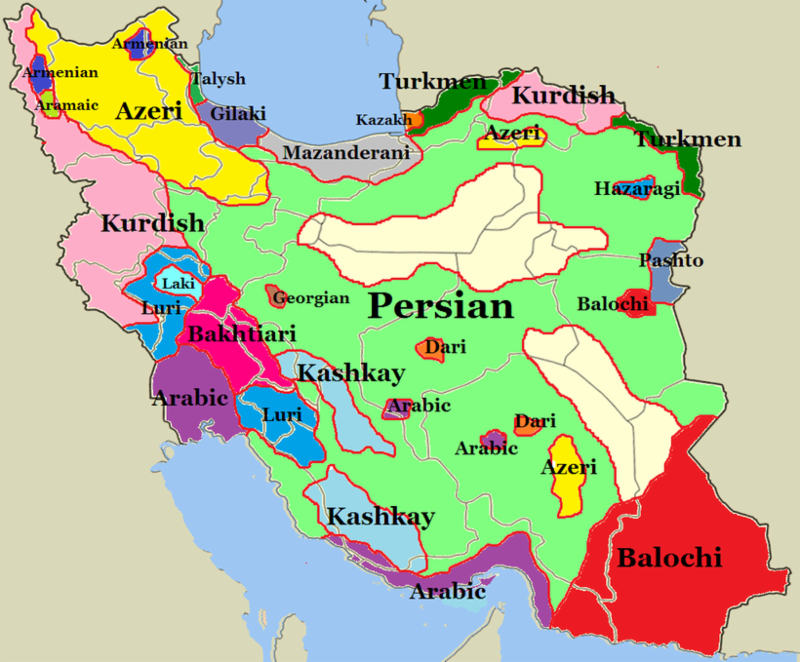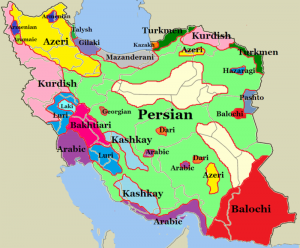 The Huffington post
In the shadowy world of covert proxy wars, Iran is taking centre stage, both as a target and a player. A series of incidents involving Iranian ethnic and religious minorities raise the spectre of the United States and Saudi Arabia seeking to destabilize the Islamic republic. Not to sit back passively, indications are that Iran beyond its support for Syrian President Bashar al-Assad, Lebanese Shiite militia Hezbollah, and Shiite militias in Iraq, may be strengthening its relations with the Taliban in Afghanistan.
In the latest signal of escalating proxy wars, Iran's Islamic Revolution Guards Corp announced that it had "dismantled a terrorist team" that was "affiliated with global arrogance," a reference to the United States and its allies, in the Islamic republic's north-western province of East Azerbaijan. The announcement came weeks after Iran said that it had eliminated an armed group in a frontier area of the province of West Azerbaijan that borders on Iraq, Azerbaijan and Turkey. It also followed Iran's assertion two months ago that it had disbanded some 100 "terrorist groups" in the south, southeast and west of the country.
Iran- Nuclear Activities
Iran's people are key to the success of new U.S. strategy to deal with Tehran's threats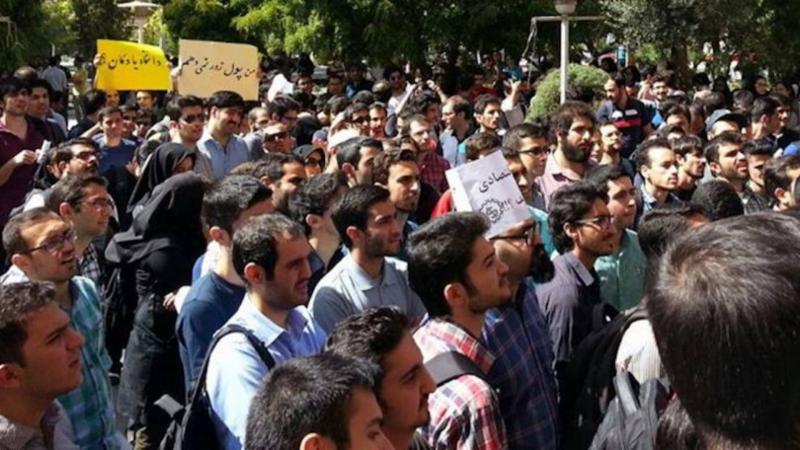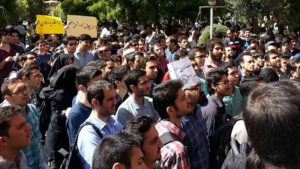 OIAC
When the nuclear deal between Iran and the P5+1 world powers was engineered by the Obama administration in 2015, the globe was cloaked in a false security blanket. Last June, unsurprisingly, the National Council of Resistance of Iran (NCRI) in Washington, DC revealed disturbingly current details concerning the Islamic Revolutionary Guards Corps' (IRGC) both testing and launching ballistic missiles. Such evidence demonstrates that Iran's clerical regime had no intention of curbing its agenda. What to do?
Before we ask "how," we must ask "why?"Simply put by U.S. Ambassador to the United Nations Nikki Haley, "Judging any international agreement begins and ends with the nature of the government that signed it."
Americans speak – and they don't like the nuclear deal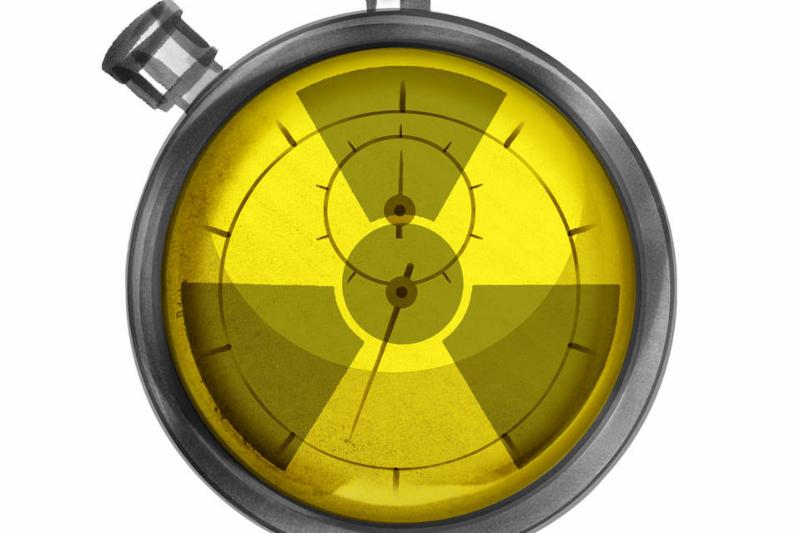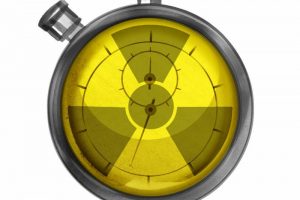 OIAC
An overwhelming majority of Americans believe the 2015 nuclear agreement between Iran and world powers is not a good deal and should be renegotiated, according to a poll this month.
What is intriguing about the poll of 2,159 registered voters – conducted by Harris for CAPS, the Center for American Political Studies at Harvard University – is its mix of demographics and political parties. Thirty-six percent were Democrat, 32 percent Republican, 28 percent independent and 4 percent from other parties. Of those polled, 85 percent of Republicans, 71 percent of independents and 57 percent of Democrats said the deal should be renegotiated.This highlights several critical issues. It is not only American politicians on both sides of the aisle who argue that the current terms of the nuclear agreement are faulty, but regular citizens also support such an argument.
Iran: The issue is neither the JCPOA nor A-Bomb, but the Regime Itself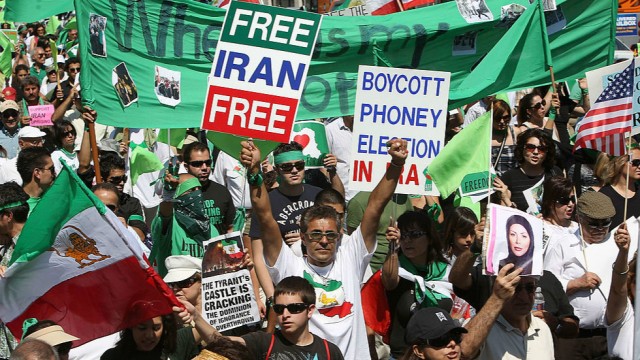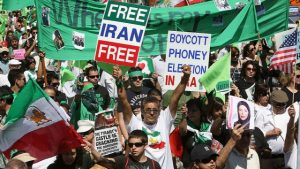 Blasting News
The real problem of #iran is not the nuclear deal and not even a nuclear bomb; it is the #Regime itself. Trump's new policy marks the beginning of a new era, defined by a U.S. strategy that transcends an Iran narrative focused solely on its nuclear weapons program. Aside from the cacophony of voices, here and abroad, debating the positive or negative implications of that new approach, there are a few indisputable facts about the regime that are at the core of the issue.
The nature of the regime First, you cannot tame a fiend with regulations or negotiations. As Newt Gingrich pointed out, "America is today faced with the same choice with Iran that we had in North Korea in 1994.
U.S. Drastic Measures On Iran Have Just Begun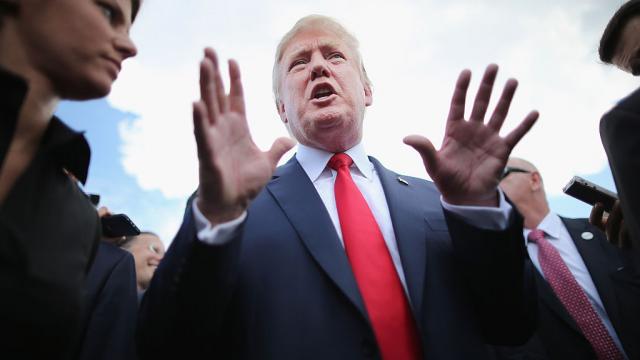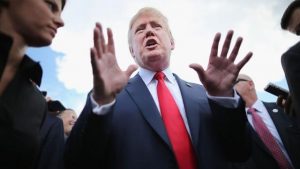 OIAC
New CIA revelations and executing sweeping sanctions against the IRGC are challenging Tehran's unbridled belligerence. The new US strategy vis-à-vis Iran began to unravel this week.
Making headlines has been the CIA's latest trove of nearly half a million documents indicating deep ties between Iran and the al-Qaeda terrorist network. Experts have been busy analyzing the data, especially showing how Iran offered al-Qaeda operatives "everything they needed," including "money, arms" and "training in Hezbollah camps in Lebanon, in exchange for striking American interests in Saudi Arabia and the Gulf," according to the Foundation for Defense of Democracy's Long War Journal.
Tillerson Says U.S. Sanctions Targeting Iran's 'Malign Behaviors' Only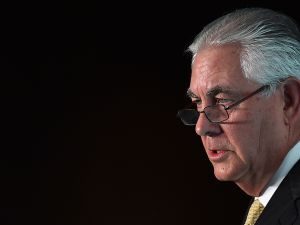 Radio Free Europe
Secretary of State Rex Tillerson has said that U.S. sanctions against Iran are targeting Iran's "destabilizing activities" — not the Iranian people or the "legitimate" business activities of other countries.
Tillerson was speaking to journalists on October 25 following talks with Indian Foreign Minister Sushma Swaraj in New Delhi.
"As we are taking actions to impose sanctions on the regime…it's our objective to deny financing capacity and to disrupt the activities related to these malign behaviors," he said, citing Iran's ballistic-missile program, "export of arms to terrorist organizations," and involvement in conflicts in Syria and Yemen.
U.S. President Donald Trump's administration has taken a tougher line with Iran, threatening to withdraw the United States from the 2015 nuclear accord, under which the Islamic republic agreed to curtail its nuclear activities in exchange for relief from international sanctions.
Please, 
Your donation will help OIAC advocates for a democratic, secular and non-nuclear government in Iran. Founded on the respect for human rights, gender equality, religious and ethnic tolerance, as wells as social, economic justice, and security for America. Our goal is to organize Iranian-American communities in the United States to promote these values.
Thank You,