Iran- Human Rights (Women, Minorities, Ethnics)
Iran: Criminal orders to execute three Arab minority political prisoners; call to save their lives
INU
The judiciary of the religious fascism ruling Iran has condemned to death three young political prisoners from Hamidiyeh of Ahwaz (southern Iran). The names of these prisoners, from the Arab minority, are Qais Obaidavi, 25, B.A. in Law, his 20-year-old brother Ahmad Obaidavi, and their cousin Sajjad Obaidavi, a law student. They are charged with so-called "Moharebeh (enmity against God)" and "corruption on Earth."
DOS cable is part of wider opposition to White House Middle East policy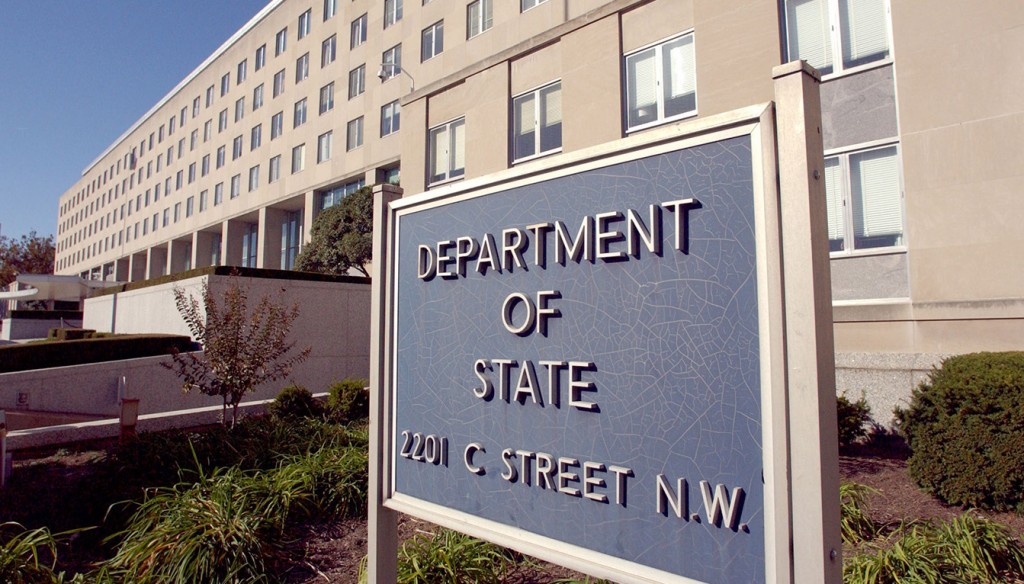 OIAC
It is widely reported that 51 American diplomats had come out in opposition to current White House policy toward Syria, utilizing State Department internal channels established to allow for the expression of dissent without fear of reprisal. Reports have indicated that the use of these channels is by no means uncommon, but also that the number of individuals signing onto the latest expression of dissent is perhaps unprecedented.
NBC News quoted the diplomats' cable as saying that by maintaining a hands-off approach, recent US policy had effectively allowed the persistence of abuses perpetrated by the regime of Syrian President Bashar al-Assad. It added that this neglect of the Syrian human rights situation could have the effect of diminishing unity of the coalition against the Islamic State within the country, which includes moderate rebel groups and Kurdish forces supported by US advisors and other foreign allies.
Iran: Prominent political prisoner on the verge of death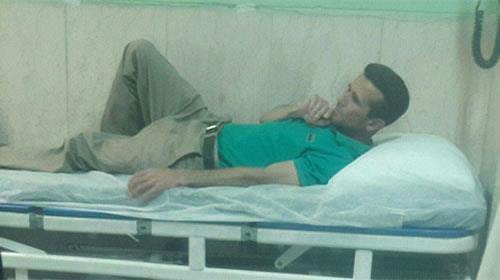 OIAC
Sources familiar with the case of Mr. Jafar Azimzadeh, a prominent political prisoner on hunger strike say his life is in danger and doctors are worrying that he is passing the point of no return.
His blood pressure is dropping and was 70 over 50 on Saturday morning June 25th.
Jafar Azimzadeh was on his 58th day of hunger strike on Saturday and based on doctors' report, he would die if he does not receive food and nutrition.
But the brutal and vicious prosecutor's reply to the doctors' warning and Jafar's condition was "I am ready to see you die and we are ready to pay the price of your death that you are doing with your hunger strike."
Iran- Terrorism Activities (Middle-East)
Updated: Iran shelling inside Kurdistan Region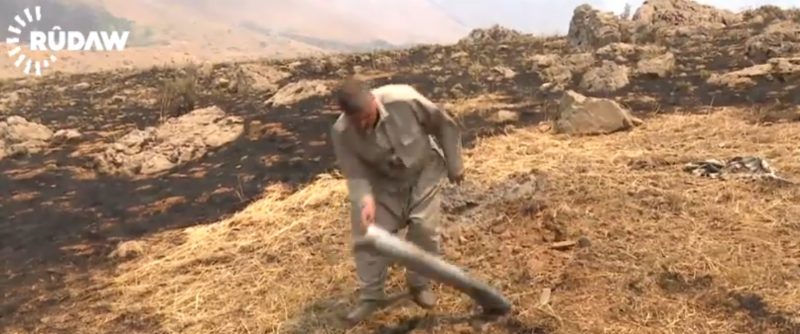 Kurdistan News Agency-Rudaw
ERBIL, Kurdistan Region–Iran has begun shelling inside the Kurdistan Region on Sunday, under pretext of the presence of forces and bases belonging to the Kurdish Democratic Party of Iran (KDPI). Five civilians have been wounded in the attacks, including three children.
Kanan Kanabi, a health official in Choman district told Rudaw that "Iranian bombardment of the border areas in the Kurdistan Region has wounded two children, a woman and a man," adding that "their injuries are not critical and they are now in a good health."
He also said that a number of ambulances and a first aid team rushed to the border areas where the attacks occurred to help people who are reportedly escaping the region due to the intense bombardment.
Iran Sees Brexit And The Potential Collapse Of The EU As A Historic Opportunity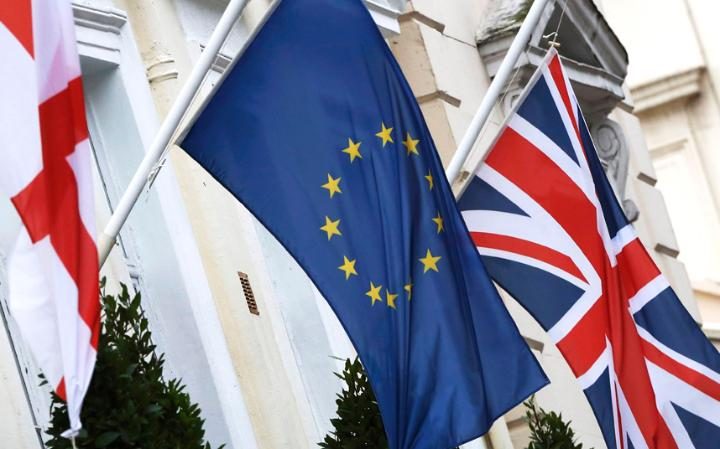 Buzzfeed
An Iranian official says the vote also means the EU must "state openly its independence from the White House" in order to survive.
While global stock markets plummeted and gloomy U.S. and European policymakers gnashed their teeth in despair, Iran's leaders were overjoyed that the United Kingdom voted on Thursday to leave the European Union.
Political and military officials in Iran applauded the results of the U.K. referendum, with one official calling it a "historic opportunity" for the Islamic Republic.
"Stars in the flag of unity are falling in Europe; Britain's exit from the EU is an historic opportunity for Iran," Hamid Abutalebi, deputy chief of staff of the presidential office for political affairs, was quoted as saying by the semi-official Tasnim news agency. "We should take advantage of this new opportunity."
Abutalebi said the EU had lost the trust of Europeans and that economic troubles in southern Europe, terror attacks, and refugee arrivals "are signs of the collapse of the EU."
Neither Abutalebi nor others detailed the exact reasons why Iran viewed the potential demise of European unity as a win for Iran. Though Europe is an important trading partner of Iran, Iranian officials have long believed they would fare better in relations with individual European countries if they were untethered from the generally pro-U.S. policymakers in Brussels. It was under U.S. pressure that the EU ultimately imposed trade sanctions on Iran that led to the dismantling of its nuclear program.
Iran supreme leader: Bahrain's move against top cleric risks violence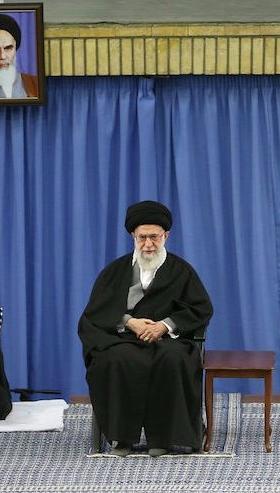 Reuters
Iran's supreme leader has blasted as "foolishness" a decision by Bahrain's leaders to strip a top Shi'ite Muslim cleric of his citizenship, and said it could provoke violence from Shi'ites, who make up the majority in the Sunni-ruled Gulf kingdom.
The speech by Ayatollah Ali Khamenei, carried by state media, came after Bahrain's Sunni authorities stepped up measures against the island's Shi'ites and stripped their spiritual leader, Ayatollah Isa Qassim, of his citizenship.
"This is blatant foolishness and insanity. When he still could address the Bahraini people, Sheikh Isa Qassim… would advise against radical and armed actions," Khamenei said in remarks carried by state television on Sunday.
"Attacking Sheikh Isa Qassim means removing all obstacles blocking heroic Bahraini youths from attacking the regime."
Iran- Nuclear Activities
Oh. So That's Why Boeing Wanted the Iran Deal.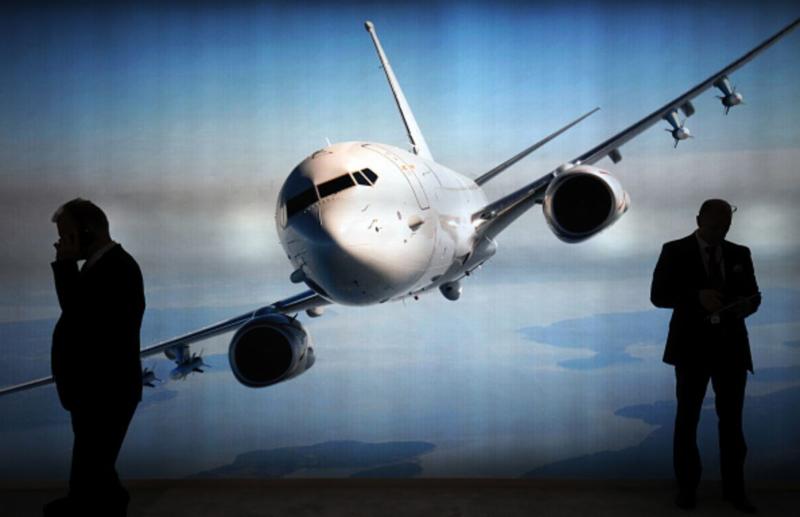 Bloomberg
The Daily Beast's Betsy Woodruff reports that a former Boeing vice president and senior State Department official, Thomas Pickering, lobbied hard for the Iran deal while cashing checks as a consultant for the aerospace giant. Yet when Pickering wrote op-eds and signed public letters urging approval of the Iran agreement, he often neglected to mention his previous and ongoing connections to Boeing.
Now it's obvious why Boeing would have wanted the Iran deal. This week the corporation announced that it had reached a $25 billion deal to sell airliners to Iran, a move that was welcomed Tuesday by the State Department spokesman.
Close watchers of the Iran debate understood that the lifting of sanctions on Iran would potentially allow major U.S. companies like Boeing back into the Iran market. But this is not how the White House and its allies sold the Iran deal last summer. One of their sharpest arguments was that the Iran agreement was a way to avoid a war that opponents of the agreement wanted. As I reported last month, this was not an accident. The nonprofit known as the Ploughshares Fund gave money to a network of advocates and experts and urged them to paint opponents of Iran diplomacy as "pro-war," as early as 2011.
Iran sends mixed messages on diplomacy in wake of nuclear deal

Financial Times
When Iran sealed its historic nuclear agreement with world powers, it was hoped that a dividend of the deal would be Tehran damping tensions with Arab states and using its influence to help solve regional crises.
But six months after the deal came into effect, the Islamic Republic is sending out conflicting signals that highlight differences between moderate and hardline forces over whether to retain the status quo or soothe relations with Sunni Arab rivals and the US.
This week a decision by Mohammad Javad Zarif, the pro-reform foreign minister, to appoint a new deputy minister for Arab affairs triggered speculation that moderates had gained a small victory. Mr Zarif, who has pledged to prioritise finding diplomatic solutions to Middle East crises, on Sunday replaced Hossein Amir Abdollahian, who is reputed to be affiliated to the elite Revolutionary Guards, with Hossein Jaberi Ansari, a more moderate figure.
Yet a day later, a rare and belligerent statement by Major General Ghassem Soleimani, the shadowy commander of the guards' arm for overseas operations, dashed those hopes.
Although it came as little surprise to those who genuinely understand the nature of the Iranian regime, it was recently revealed that widely disseminated American narratives about Iran's sudden moderation were merely convenient lies dispensed to the American people and to gullible policymakers and the media in order to drum up support for the 2015 Iran nuclear deal.
In interviews for a New York Times Magazine profile, White House foreign policy adviser Ben Rhodes recently admitted that bilateral talks over the future of the Iranian nuclear program actually began while hardline Iranian President Mahmoud Ahmadinejad was still in power. Still, when his successor, Hassan Rouhani, took the post in 2013, Rhodes branded it as a victory for "moderation" rationalizing nuclear talks.