TUESDAY, JUNE 28, 2016
US failing to heed the threat from Iran, Abu Dhabi think tank says
ABU DHABI // The failure of the US to understand Iran's power structure could harm global security, and Tehran's meddling in the Middle East is not likely to end soon, a report published by an Abu Dhabi think tank suggests.
The report, released by Trends Research and Advisory, says the US is unable or unwilling to look at Iranian religious leaders' control over their population as part of its foreign policy agenda.
This has hampered its ability to "assess long-term drivers of events, and to think and act strategically", says the paper, which was co-written by US defence department official Lincoln Bloomfield and published on Monday.
"Officials are so overwhelmed with tactical concerns that it is very difficult for empowered officials to see the big picture and act with a shared strategic outlook," it says.
It criticises the US for dismissing Iran's illegal and oppressive actions, and says that since the 1979 revolution, the US has continued to believe Tehran would reform, despite its foundation in religious politics and its violence at home and abroad.
"This attitude has persisted regardless of the actions taken by the government in suppressing their own people and promoting extremist violence abroad," the authors say.
"Iran continues to provide political and material support to Shia populations in various Arab states encourage these groups to engage in insurrections. These actions clearly demonstrate Iran has little to no interest in adhering to international law and norms."
They provide examples including the 1990 election of president Akbar Hashemi Rafsanjani, who was considered open to improving relations with the West, and reformist president Mohammed Khatami in 1997, as indicating the possibility of change in Iran. "This attitude persists despite the evidence that in the conduct of its foreign policy, Iran does not appear to have much interest in complying with prevailing international norms and standards," said Dr Richard Burchill, Trends' director of research.
"Iran believes its self-designation as a revolutionary republic allows it to reject existing international standards and act according to its own views of what is acceptable."
This has led to surging instability through Iran's open support for violent states and terrorist groups, Dr Burchill said.
"The report makes a strong point that we hope politicians and analysts in the West will start to consider when thinking about Iran's place in the international system."
Gulf states including the UAE have long criticised Iran for stirring turmoil in countries such as Yemen, Syria and Bahrain. They pressed the US to take a stronger role in persuading Tehran to stop interfering in the affairs of Middle East nations, as it and other world powers were negotiating curbs to Iran's nuclear programme in exchange for dropping sanctions.
This year, Saudi Arabia cut diplomatic ties with Iran after it refused to condemn an attack on its embassy in Tehran, while the UAE recalled its ambassador and downgraded relations.
The report highlights Iran's involvement in conflicts in Yemen, Syria, Bahrain, Lebanon and Iraq.
With "very little prospect for change" in the immediate future, the study was aimed at educating global policymakers, commentators and advisers on the Iranian regime's doctrine and behaviour.
"We saw a need for a traditional political development analysis to explain all of Iran's actions since 1979 and provide a more informed analytical foundation for policy formulation, in Washington and elsewhere, following the nuclear accord," Mr Bloomfield said.
Dr Theodore Karasik, senior adviser to Gulf State Analytics in Dubai, said that understanding Washington's mindset and preparing for the next administration was critical for the UAE.
"The UAE sees Iran's perfidious behaviour and seeks more US resolve to reject Tehran's push into the Middle East's core," Dr Karasik said. "But we will have to wait until November for even a partial answer to future US policy towards Iran and the impact on the UAE." How Well Does Washington Understand Iran? was written by Mr Bloomfield and Dr Ramesh Sepehrrad, from the School for Conflict Analysis and Resolution at George Mason University in the US.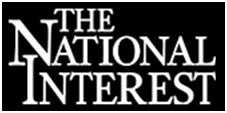 What Washington Doesn't Get about Iran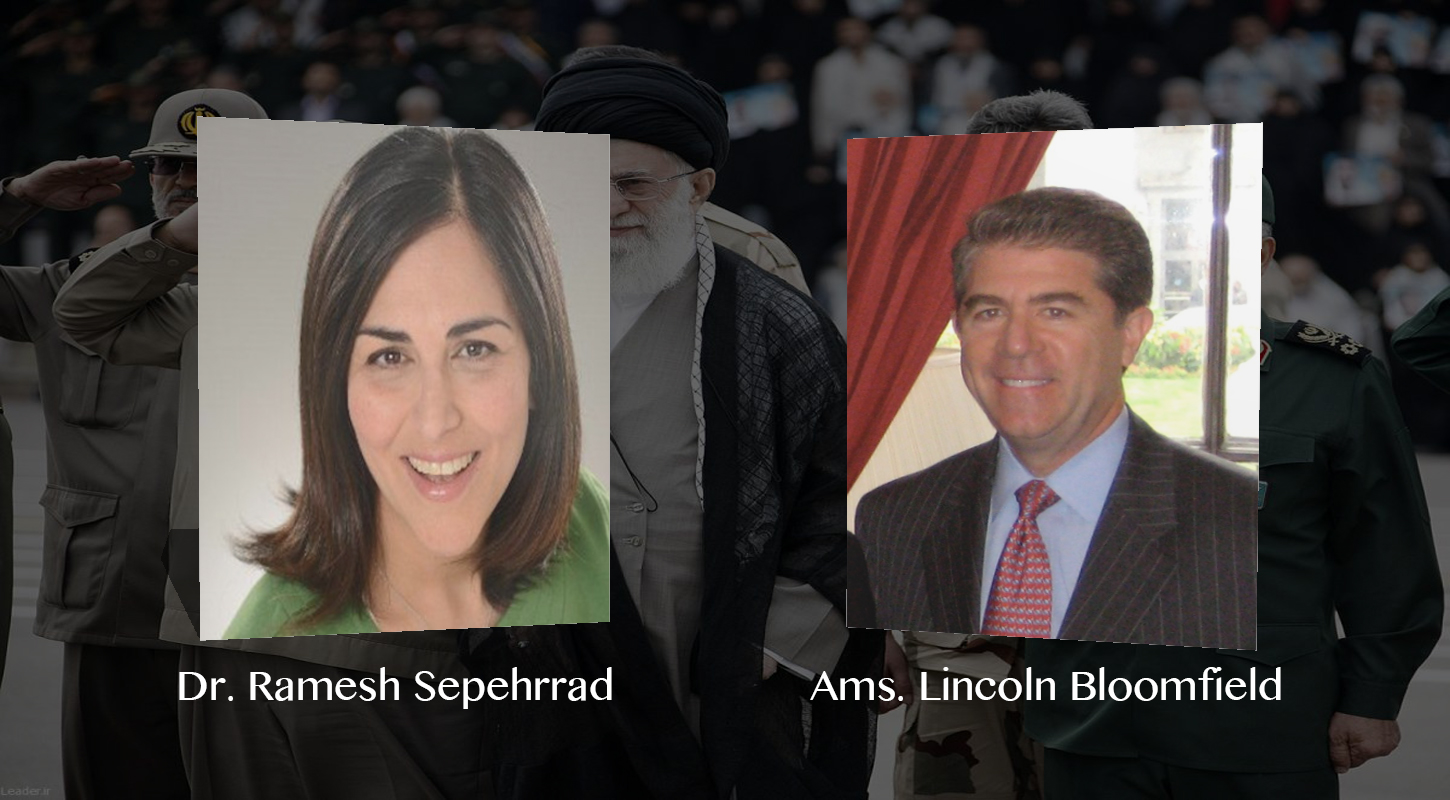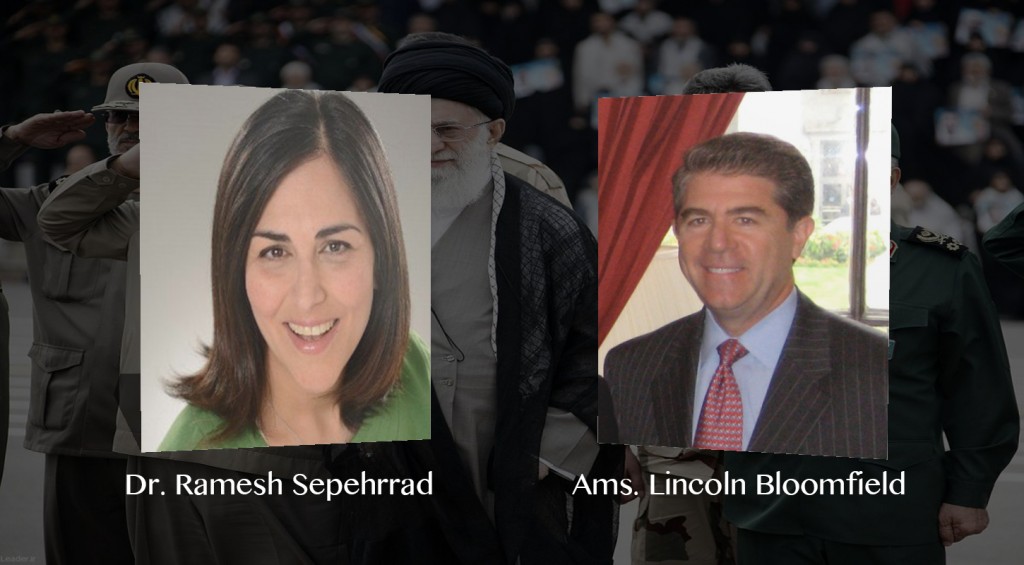 May 31, 2016
Obscured by the drama of America's presidential campaign, one major foreign policy issue—the future direction of the U.S. approach to Iran—is at a crossroads. President Obama stood before world leaders at the UN General Assembly in September 2013 and stated, "If we can resolve the issue of Iran's nuclear program, that can serve as a major step down a long road towards a different relationship, one based on mutual interests and mutual respect." Yet in the aftermath of the July 2015 nuclear accord, statements by Iran's Supreme Leader Ali Khamenei and Iranian actions have provided little indication that U.S.-Iran relations are moving in a direction more respectful of American interests.
"It is now clear," writes UAE Ambassador to the United States Yousef al-Otaiba, "that one year since the framework for the deal was agreed upon, Iran sees it as an opportunity to increase hostilities in the region." Internally, executions of prisoners is at a twenty-year high. Still, the occasion of national elections in February for Iran's parliament and Assembly of Experts—like the June 2013 election of President Hassan Rouhani—generated widespread commentary by policy experts in the United States that a process of meaningful change was at hand, as "reform" candidates outpolled their hard-line opponents in Tehran.
Testifying before the Senate on April 5, Under Secretary of State for Political Affairs Thomas Shannon asserted that "the extent to which reformers. . . swept the board" in polling for parliamentary seats in Tehran "highlights the fact that President Rouhani, and his intent on opening Iran to the world and addressing the fundamental stumbling blocks, has resonated in a positive way." Under Secretary Shannon cited the difficulty in determining the impact of these electoral results on "how Iran behaves strategically" because, as he explained, Iran is "a mix of conflictive entities and groups, with hard-liners aligning themselves both with religious. . . and security leadership to prevent reformists from moving too fast, too far." Part of the supreme leader's work, said Mr. Shannon, "is to balance forces inside of Iran."
Factionalism and jockeying for influence and position occur quite naturally in leadership ranks of democracies and dictatorships alike, including Iran. The key question Under Secretary Shannon could not answer definitively is whether regime politics would ever allow for real change in Iran's "strategic" behavior. His remarks, however, reflected a long-standing belief by policymakers and advisors that the clerical circle in power since the 1979 revolution is capable of empowering political stewards who are inclined to reform Iran and fulfill President Obama's hopeful vision, reciprocating his administration's solicitude and forbearance toward Tehran.
Decades of Chasing the Elusive Promise of Reform
U.S. policymakers have experienced cycles of hope and disappointment with Tehran. After being singed by scandal in the mid-1980s, when President Reagan's arms-for-hostages dealings were exposed, U.S. officials anticipated positive change in Iran when Akbar Hashemi Rafsanjani gained the presidency in 1990 with the promise of rebuilding an economy weakened after eight years of war with Iraq. However, terror attacks in Germany and Argentina ensued, along with assassinations of exiled regime opponents, tied directly to Rafsanjani and Khamenei. The June 25, 1996, bombing of Khobar Towers in Saudi Arabia killed nineteen U.S. airmen, as the Clinton administration maintained a "dual containment" approach toward both Iran and Iraq, backed by mounting sanctions.
When Mohammad Khatami took office as president in 1997 and proposed a "Dialogue of Civilizations," again Washington judged that he was a reasonable interlocutor signaling a departure from Iran's pattern of repression at home and terrorism abroad. The wave of domestic oppression that followed, including what came to be known as the "chain murders" of dissidents by Iran's intelligence ministry, appeared to many as a hard-line reaction to Khatami's agenda; nevertheless, for the Iranian people, hopes for reform under Khatami gave way to "fears of darker times ahead."
Not even the fact that Iran's nuclear program advanced dramatically in secret under President Khatami would shake Washington's durable conviction that progressive elements within the Tehran ruling elite might one day ascend to power, as keen to see Iran adhere to international norms and uphold universal rights as are Western governments and citizens.
Listening to most Iran analysts at policy gatherings in Washington, two themes will be apparent. First, any mention of Iran's status as the leading state sponsor of terrorism, its domestic human rights abuses or the destructive activities of the Islamic Revolutionary Guard Corps (IRGC), including its elite Quds Force, will be at once acknowledged and dismissed with a figurative hand-wave. This is old news; Iran has for years been sanctioned over it. Since there is no new story here, only unenlightened warmongers would harp on these aspects of Iranian affairs which, while condemnable, only stifle consideration of the possibilities for U.S. policy with Iran looking forward.