To support #IranProtests, and with the aim to update you on the latest, we start sending you the BOI- #IranProtests daily Update.

TODAY: Iranian Americans Rally to Support #IranProtests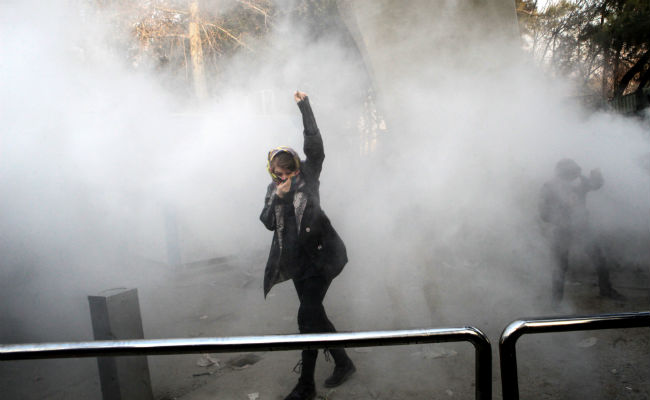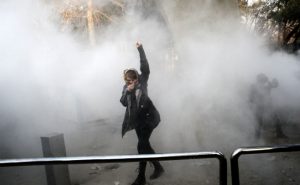 Please Join us at front of White House," TODAY " at noon.
Also Hon. Newt Gingrich will join Iranian Americans' Rally in Support of Uprising in Iran
Time:
12:00 pm to 2:00 pm
LOCATION
The White House
1600 Pennsylvania Avenue Northwest
Washington, DC 20500
To RSVP Click Here:
https://www.eventbrite.com/e/iranian-americans-rally-to-support-iranprotests-tickets-41647828777
Iran Protests Updates
U.N. Ambassador Nikki Haley on Iran Protests 5 jan 18
Unity 4 Iran
United Nations Ambassador Nikki Haley on Iran Protests: "The Iranian people will determine their own destiny. And let there be no doubt whatsoever, the United States stands unapologetically with those in Iran who seek freedom for themselves, prosperity for their families and dignity for their nation."

U.N. Ambassador Nikki Haley on Iran Protests 5 jan 18
#IranProtests -Araak,Iran, Iranian people occupied the governmental buildings- Jan5,2018
OIAC
Protesters in Arak, 170 Miles South of Tehran, Occupied The official and governmental Building Today, Friday, Jan 5, 2018. Organization of Iranian American Communities-OIAC

#IranProtests -Araak,Iran, Iranian people occupied the governmental buildings- Jan5,2018
#IranProtests,Tabriz, Iran, Protesters are not afraid of Security Forces- Jan 05,2018
OIAC
Jan05, 2018- People in Tabriz joined the other cities to protest. Tabriz is always important in Iran's history. Tabriz taking a part in the uprising is a big victory for Iranian people.

#IranProtests,Tabriz, Iran, Protesters are not afraid of Security Forces- Jan 05,2018
#IranProtests-Shiraz, Iran, Jan 04, 2018 Security Forces vehicle On Fire
OIAC
Security Forces fled the scene when they could not stop the protestors using force and opening fire on them. Angry protestors light up Security forces Vehicle in Shiraz, one of the biggest city in Iran. Jan 04, 2018 Thursday night.

#IranProtests-Shiraz, Iran, Jan 04, 2018 Security Forces vehicle On Fire
Iran Protests Articles and Views.
Protests threaten Iran's ascendant role in the Middle East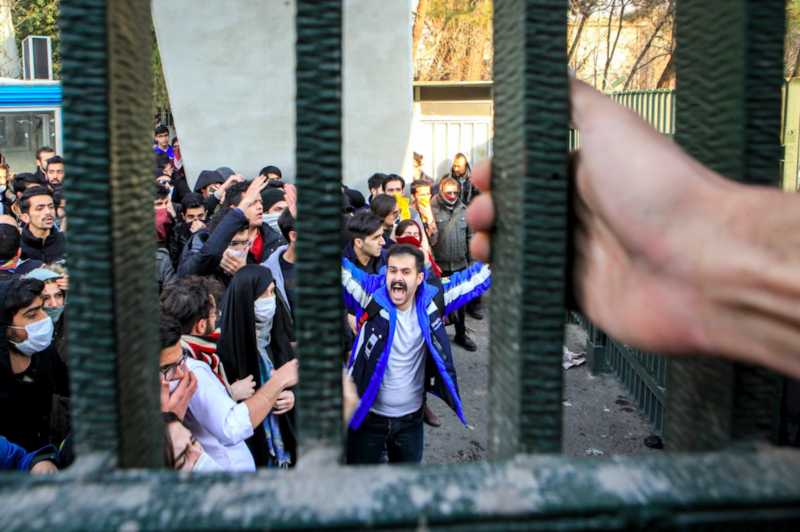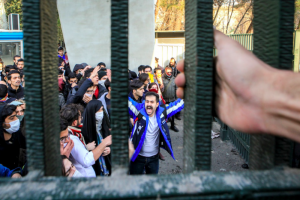 The Washington Post
BEIRUT – The eruption of political unrest in Iran has presented an unforeseen challenge to Tehran's rising influence in the Middle East, potentially threatening the country's claims to dominance just when it seemed to have secured an unassailable role. The demonstrations, triggered mostly by popular disaffection with the stagnant economy, come at a time when Iran has been boasting about its newfound clout, won mainly by intervening in the region's many wars.
Iran's role as the Middle East's most consequential power has been cemented by its support for President Bashar al-Assad in Syria, for the Shiite militias in Iraq fighting the Islamic State, for the Houthi rebels in Yemen and for the Hezbollah movement in Lebanon.
Khamenei Must Go, Regime Change is Iran's Only Path to Prosperity



OPS Lens
"I don't always agree with President Trump. To be honest, I rarely do. Regardless, regime change in Iran is necessary. Yet America cannot force that change."
Once again, Iran is teetering on the edge as mass protests have rocked the country over the past several days, leaving at least 21 dead. Tight media control has made it difficult to assess the situation from abroad, but the clips and images leaked suggest that the ongoing protests are easily the most forceful since 2009's Green Movement.
President Trump, Iranian resistance groups, and others are calling for regime change. President Trump has even hinted at potential American involvement at the "appropriate time".
Iran protests turn the country's repressive apparatus ineffective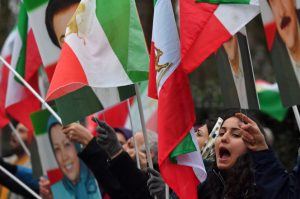 Al Arabiya
A week has passed since the popular uprising in Iran erupted but the West is only supporting the civilian population by words. No one can predict the exact time when the revolution began but it was the culmination of small protests in recent months that gave the world a hint that a Persian spring would unfold in the dark winter of Iran. The repressive elite force, Islamic Revolutionary Guard Corps (IRGC), has been caught off guard and feels paralyzed by the nationwide popular protests. Indeed, the entire regime is desperate as people in all corners of the country are rising up against the theocracy and protesters chant "Down with Supreme Leader Ali Khamenei".
For those following the protests, it is clear that those starving have nothing to lose as they chant "we will never go back home even if being killed".
IRAN PROTESTS: WHO ARE THE IRANIAN OPPOSITION AND WHO WILL RULE IF THE REGIME FALLS?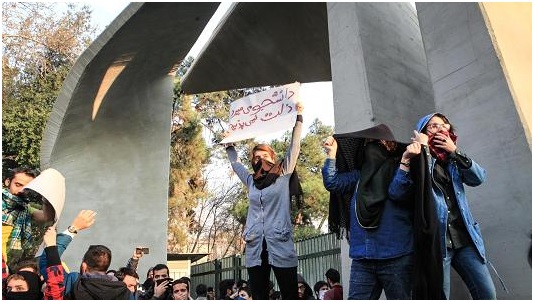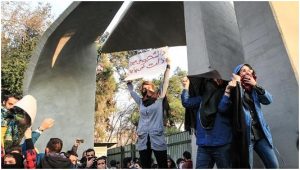 News Week
One week of anti-government protests across Iran has posed the greatest existential threat to the Islamic Republic's theocratic regime in almost a decade. The spontaneous protests, often occurring in smaller provincial cities, have taken not only the Iranian government by surprise, they have also shocked traditional opposition groups and analysts.
Related: Are Iran's protests over? Tehran sends in elite guards to crush anti-government demonstrations
As the demonstrations appear to falter in the face of pro-regime counter protests and a crackdown by Iran's brutal security forces, the country's interior minister has admitted, in a conservative estimation, that 42,000 people took part in the rallies.
The protests began in the city of Mashhad, and by the end of the week anti-regime slogans rang out in the streets of the working class neighborhoods of Tehran. At least 21 have been killed, demonstrators have attacked police stations and the buildings of the judiciary, and 450 have been arrested. Videoed cell-phone footage of government buildings set ablaze have been shared on social media.
AUTHORITIES IN IRAN BLOCK MOBILE NETWORKS AS MASS PROTESTS CONTINUE FOR NINTH CONSECUTIVE DAY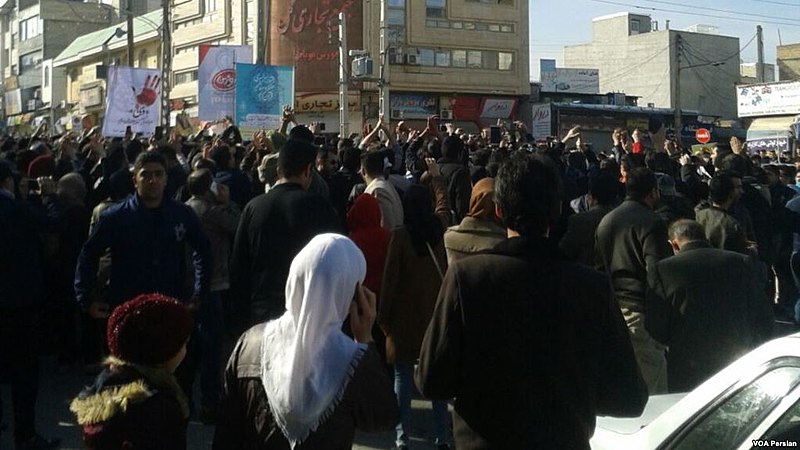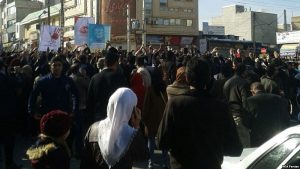 Canadian Journalist for Free Expression
Mass protests in Iran continue for the ninth consecutive day, despite communication blackouts across the country. The government blocked internet access on mobile networks, social media services like Facebook and Instagram, as well as messaging services like Telegram to prevent protestors from organizing. These communication blackouts represent a serious violation of fundamental rights and freedoms.
SIGN THE PETITION: TELL TRUDEAU TO SPEAK OUT FOR HUMAN RIGHTS IN IRAN
Social media has played a vital role in the protests that have rocked more than 130 cities across Iran, particularly Telegram, used for sending encrypted messages, photos, and videos. To thwart the censorship, many people are using virtual private networks (VPNs) to communicate. It's estimated that out of the 80 million people in Iran, 40 million are using Telegram, making it crucial for communication during these protests.
Please, 
Your donation will help OIAC advocates for a democratic, secular and non-nuclear government in Iran. Founded on the respect for human rights, gender equality, religious and ethnic tolerance, as wells as social, economic justice, and security for America. Our goal is to organize Iranian-American communities in the United States to promote these values.
Thank You,