NOTABLE & QUOTABLE
President Biden: "No responsible American President could remain silent when basic human rights are being so blatantly violated."
The Joint Session Address, April 28, 2021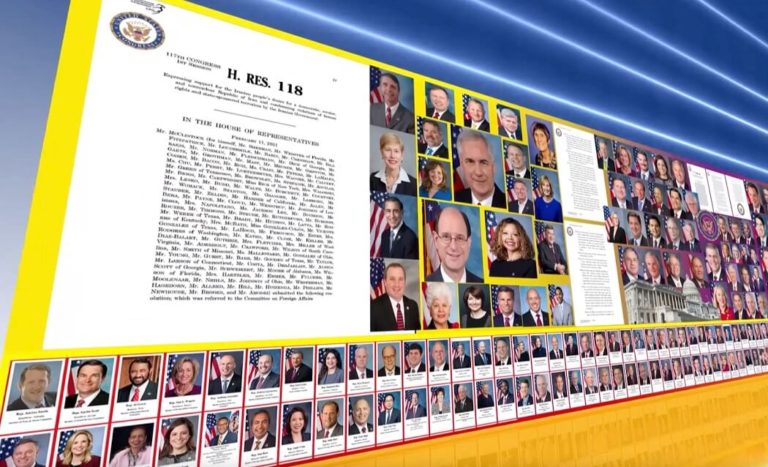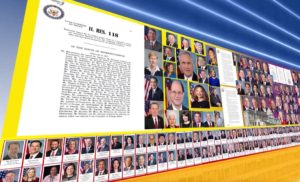 Lawmakers tout bipartisan support for resolution criticizing Iran's government
The Hill, April 27, 2021
Bipartisan support is growing on Capitol Hill for a Republican-led resolution condemning Iran's alleged human rights violations and sponsorship of militant groups in the Middle East.
Lawmakers on Tuesday sent a letter to President Biden, noting that support for the bill was expected to "steadily increase" in the House, while telling the president that lawmakers were "encouraged to know that you are standing up for democracy and human rights around the world."
Click to read more

Software company SAP to pay $8 mln to resolve case involving exports to Iran
Reuters, April 29, 2021
German software maker SAP SE (SAPG.DE) will pay $8 million in penalties as part of a settlement with the United States to resolve allegations that it violated federal law by exporting some of its software products to Iran, the Justice Department said on Thursday.
As part of the pact with the U.S. Justice, Treasury and Commerce departments, federal prosecutors also agreed not to pursue criminal charges against the company.
Click to read more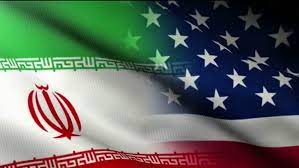 Lawmakers urge Biden to push Iranian regime on rights abuses, amid bipartisan support for resolution
Reps. Tom McClintock, R-Calif., and Brad Sherman, D-Calif., introduced the resolution
Fox News, April 28, 2021
Two lawmakers have written to President Biden urging him to place human rights, and holding human rights abusers accountable, at the center of his Iran policy — just as a resolution backing a secular and democratic Iran has picked up majority support in the House.
The resolution, introduced by Reps. Tom McClintock, R-Calif., and Brad Sherman, D-Calif., backs "the Iranian people's desire for a democratic, secular, and nonnuclear Republic of Iran" and condemns "violations of human rights and state-sponsored terrorism by the Iranian Government."
Click to read more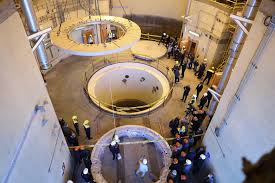 Toughest issues still unresolved in Iran talks – European source
National Post, May 1, 2021
PARIS — Nuclear talks between world powers and Iran have not progressed as much as hoped for after three weeks of negotiations and there is still no understanding on the most difficult issues, a European diplomatic source said on Saturday.
"We have much work, and little time, left. Against that background, we would have hoped for more progress this week," the source said after talks broke off for a week. "We have yet to come to an understanding on the most critical points."
Click to read more
Iran Protests & More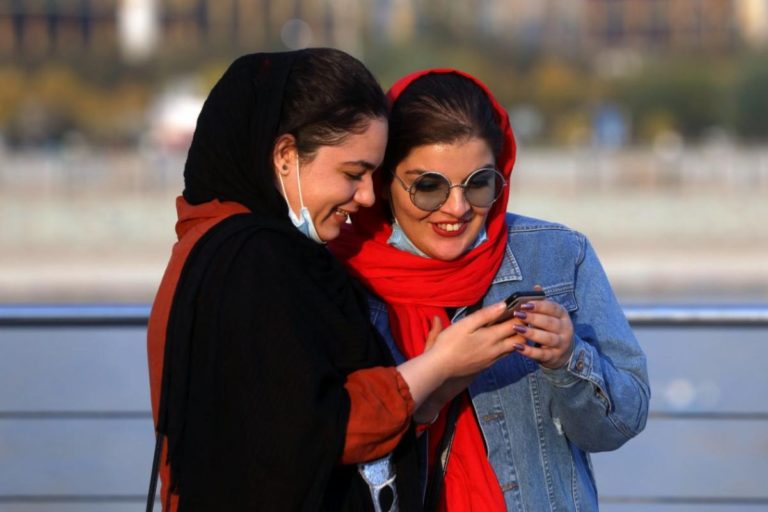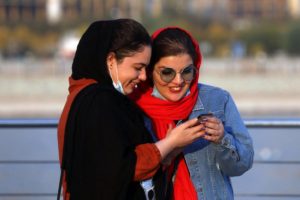 Iran Floods Clubhouse to Drown Out Debate
While China and other countries fence off foreign social-media sites, Tehran tries to use them to its advantage
The Wall Street Journal, April 29, 2021
TEHRAN—Authoritarian rulers have clamped down on dissidents trying to organize online in recent years, with some attempting to emulate the firewall that insulates China's homegrown web from the world outside.
Iran has taken a different approach. Knowing its filters aren't enough to keep Iranians off global social-media platforms, it floods them with propaganda, aiming to turn them to its advantage.
Click to read more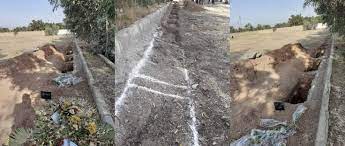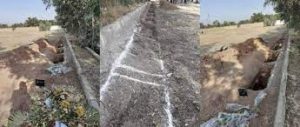 Iran: Stop destruction of mass grave site and allow dignified burials of persecuted Baha'is
Amnesty International, April 29, 2021
Iranian authorities are banning members of the persecuted Baha'i minority from burying their loved ones in empty plots at a cemetery near Tehran that they have used for decades, instead insisting they bury them between existing graves within the cemetery or at the nearby Khavaran mass grave site for victims of the 1988 prison massacres, said Amnesty International today.
The Khavaran mass grave site, which is believed to contain the remains of up to several hundred victims of the mass enforced disappearances and secret extrajudicial executions of 1988, has been bulldozed multiple times in recent decades and has gained national significance in the struggle for truth and justice. By pressuring Baha'i families to bury their loved ones there, Iranian authorities are putting the mass grave site at further risk of destruction, tampering with vital forensic evidence, and continuing to commit the crimes against humanity of enforced disappearance, torture and other inhumane acts against the families of those forcibly disappeared and secretly killed.
Click to read more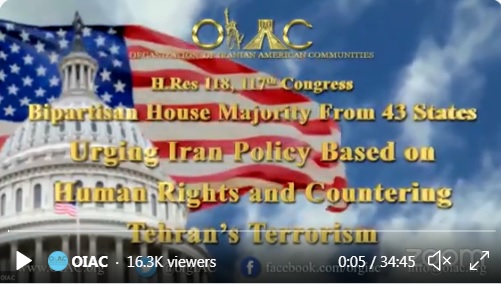 ---
---
Donation
501 (c)(3) Tax deductible
Please,
Donate to Organization Of Iranian American Communities
Your donation will help OIAC advocates for a democratic, secular and non-nuclear government in Iran. Founded on the respect for human rights, gender equality, religious and ethnic tolerance, as wells as social, economic justice, and security for America. Our goal is to organize Iranian-American communities in the United States to promote these values.
Thank You,
http://www.oiac-us.com/donation/