(Panel Discussion Live Stream)
Location:
House Rayburn Bldg-Room 2255Date
Tuesday, May 16, 2017Time: 4:30pm-6pm
RSVP
Panelists:
Bi-Partisan Members of Congress and Iran Experts,
including:
Ilan Berman
Dr. Hassan Hashemian
Alireza Jafarzadeh
Lee Smith
Nader Uskowi
Iran- Human Rights (Women, Minorities, Ethnics)
Incumbent President Rowhani Has Presided Over 3000 Executions Over His Past 4 Year Tenure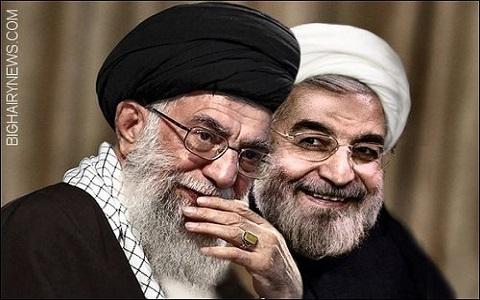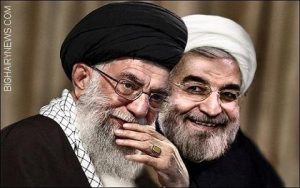 Iran Freedom
Senior Iranian officials have been heard making strong comments and threats against its neighbors in the region, specifically Saudi Arabia and Pakistan.
Although being alert is always advised vis-à-vis the Iranian regime, knowledge regarding the nature of the mullahs' apparatus reassures us about this being an old Tehran tactics aimed at maintaining a straight face at hard times, desperately attempting to preserve the morale of their dwindling base, and a pitiful attempt to sway international attention from its domestic crises with a major presidential election just around the corner.
UK Cannot Ignore Iran's Human Rights Record Anymore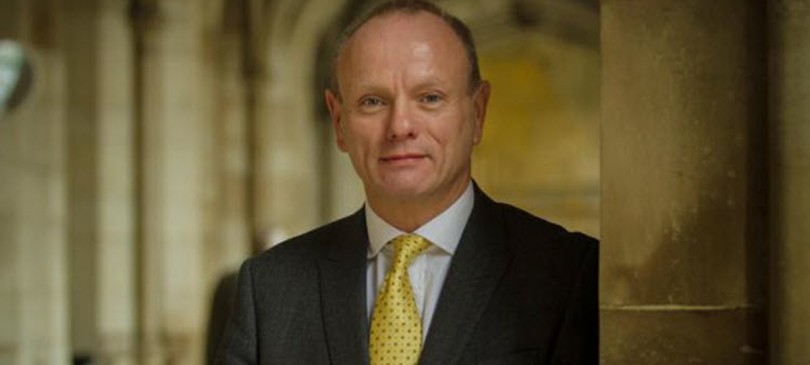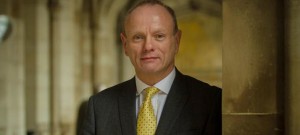 OIAC
A British lawmaker has argued that Britain can no longer ignore Iran's horrific record of human rights abuses.
In an op-ed for Conservative Home, Mike Freer, the Conservative candidate for Finchley and Golders Green, wrote that the UK has neglected the issue of human rights in Iran ever since it signed the Iran nuclear deal in 2015, and accused the UK of putting trade at the forefront of negotiations with Iran, rather than human rights.
He wrote: "Has the post-Brexit Britain left the UK so eager for new trading partners that policy makers are willing to overlook Iran's behaviour – all for the sake of retaining Tehran's interest in British investment?"
Iran deprives 55 million voters of freely reported news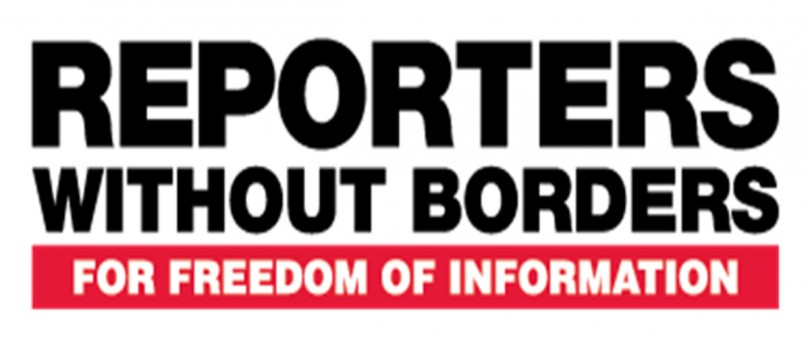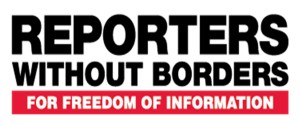 OIAC
With the campaign for the Iranian presidential election officially under way since 28 April,
REPORTERS WITHOUT BORDERS (RSF) condemns the many obstacles – new and old – to freely reported news and information in Iran. The social media app Instagram's live video feature (Instagram Live) has been blocked since 28 April. The feature was very popular in Iran and reformists had been making great use of it in recent weeks to circulate information in real time about the candidates and their campaign. Until now, Instagram had been monitored but not blocked in Iran. According to several sources, it was the judicial authorities that ordered the blocking that began last week.
Prisoner Hanged on Murder Charges in Bandar Abbas Central Prison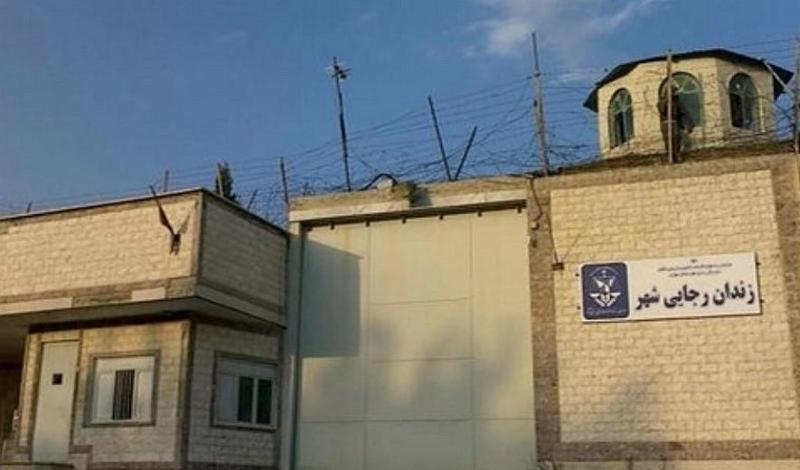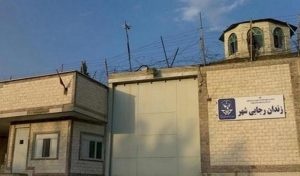 Iran Human Rights
A prisoner identified as Koroush Langroudi was reportedly hanged at Bandar Abbas Central Prison on murder charges.
According to close sources, the execution was carried out on Tuesday May 9 and the prisoner was 36 years old at the time of his death.
Iranian official sources, including the Judiciary and the media, have not announced this execution.
Recently in Bandar Abbas Central Prison, the death sentences of eleven prisoners with drug related charges were commuted to life in prison. However, there are still about nine prisoners in this prison who are in danger of execution for drug related charges.
Iran's ethnic minorities boycott presidential election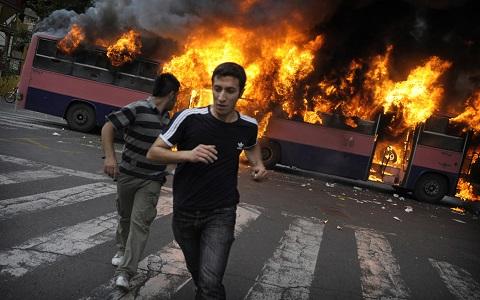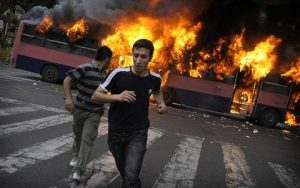 American Thinker
On May 19, Iran's mullahs will elect the nation's next president. While Iran's president has executive authority, his power remains secondary to that of the supreme leader, Ali Khamenei. Even with that curious arrangement, it's not a done deal until Khamenei can solve a major riddle to ensure that his favorite candidate wins at the ballot box.
Throughout this presidential election, Khamenei faces different dilemmas, because the vast majority of Iranians reject the six hand-picked candidates for the presidential election and call it a sham. So, by fair means or foul, the mullahs will get what they want, but the role and dilemma of ethnic minorities in Iranian society is an important parameter to consider in this vote. Minorities such as Arab, Baluch, Kurd, Lor, Turk, and Turkmen make up almost 50% of the population and inhabit about 70% of Iran's land mass. Iran's ethnic minorities have been heavily ignored and marginalized by the theocratic government.
Two Prisoners Hanged on Murder Charges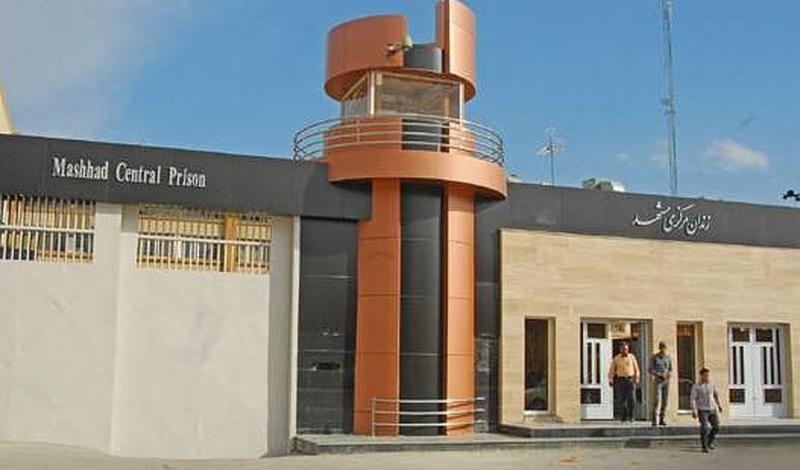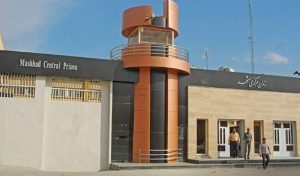 Iran Human Rights
On the morning of Monday May 8, two prisoners were reportedly hanged at Mashhad Central Prison.
According to the Iranian state-run news agency Rokna, one of the prisoners, who was not identified by name, was 35 years old, while the other prisoner, who was identified by the initials M.M., was 27 years old.
Iran's Supreme Leader Issues Familiar Anti-Protest Warning Ahead of 2017 Elections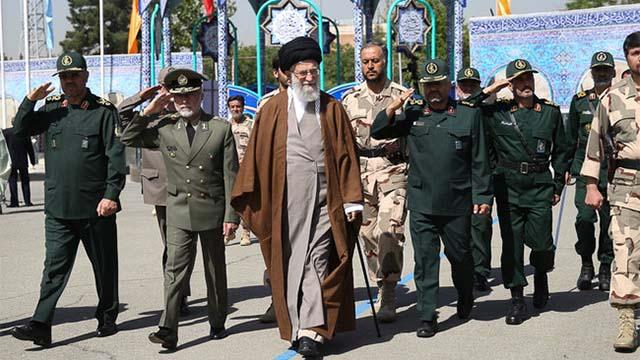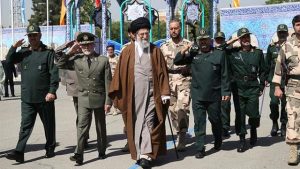 Iran Human Rights
Any citizen or candidate who attempts to disrupt the upcoming elections will receive a "hard slap in the face," warned Iranian Supreme Leader Ali Khamenei, in a recent speech reminiscent of one he gave in June 2009 amidst the widespread, peaceful protests against the vote count that year.
"If we prepare to confront attempts to create insecurity and sedition, we could undoubtedly neutralize them," said Khamenei on May 10, 2017-nine days ahead of the presidential and local council elections-while addressing cadets of the Islamic Revolutionary Guard Corps (IRGC) at the Imam Hossein University in Tehran.
Iranian officials have consistently referred to the widespread, peaceful protests that followed the disputed 2009 presidential election as the "sedition."
29 Members of EU Parliament Urge Iran to Release Detained Journalists and Activists Ahead of 2017 Elections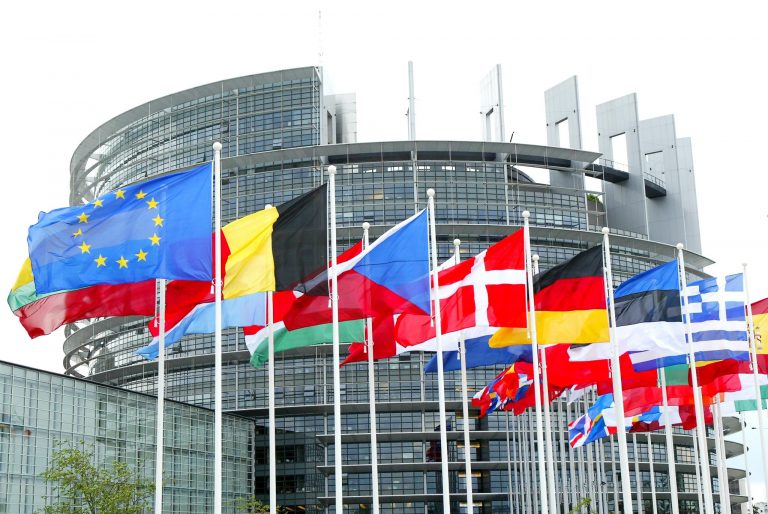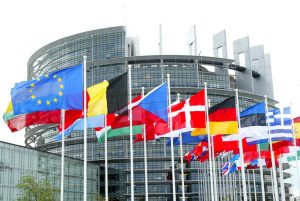 Iran Human Rights
Ahead of Iran's elections on May 19 for president and local councils, 29 members of the European Parliament have written a letter to Federica Mogherini, the representative of the European Union for foreign affairs and security policy and vice-president of the European Commission, urging the EU to call on the Iranian government to stop the pre-election intimidation campaign against journalists and activists and ensure a free and fair vote.
Iran- Terrorism Activities (Middle-East)
Iran Presidential Elections Heating As People Denounce Entire Façade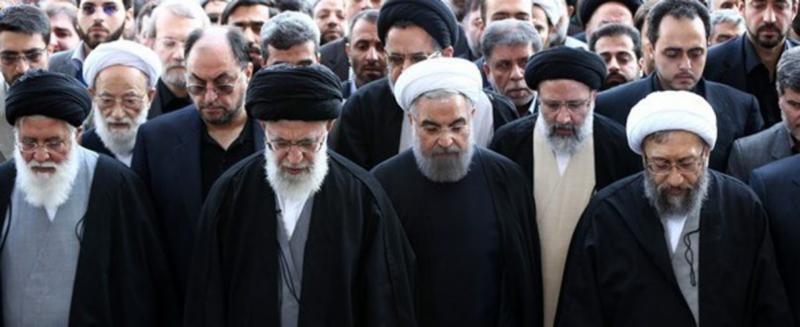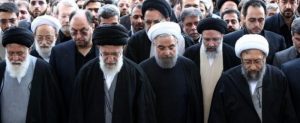 OIAC
As we wind down to the final stretch of Iran's presidential "election" campaign, with polls scheduled for May 19th and a possible run-off for May 26th, tensions are rising as senior Iranian regime officials are taking gloves off and resorting to unprecedented remarks.
"We are here to tell pro-violence extremists that your era has come to an end," Iranian President Hassan Rouhani said recently. "You [hardliners] cannot stand against our youth's choice of freedom and progress… This month, the nation will once again reject those whose main decisions have only been executions and imprisonments over the past 38 years," Rouhani added in an event in Hamedan, a city in western Iran.
Iran Regime-Linked Iraqi Militia Behind Kidnapping in Iraq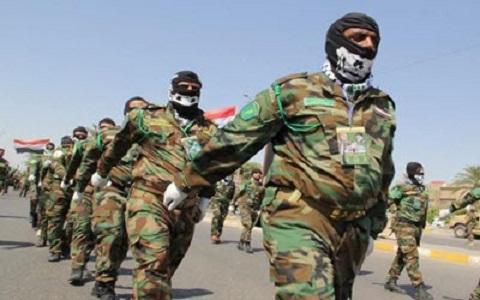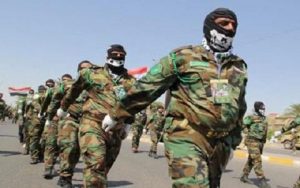 Iran Freedom
The Iraqi Sadrist movement leader has accused Al-Hashd Al-Shaabi militias linked to Iran regime's Revolutionary Guards (IRGC) of being behind the kidnapping operation in Iraq.
Muqtada al-Sadr said in a statement that putting huge military, security, and political facilities in the hands of an obscene, despicable militia group means allowing weapon to rule over people.
"It's necessary that the activists and journalists be protected against these militias", stressed Muqtada Sadr, adding "the security forces need to be fully authorized to deal with anyone who harms people's security."
He added that the kidnapping operation currently underway in Iraq will be intensified following the government's recapture of the occupied areas.
Meanwhile, Iraqi PM Haidar al-Abadi has said that kidnapping is an act of terrorism and a violation of Iraqi's freedom of expression. "The kidnappers want to scare people and anyone who dares to criticize them", said Abadi, something he vowed not to let happen by taking decisive measures.
Iran Continues Work on Ballistic Missiles Capable of Carrying Nuclear Weapons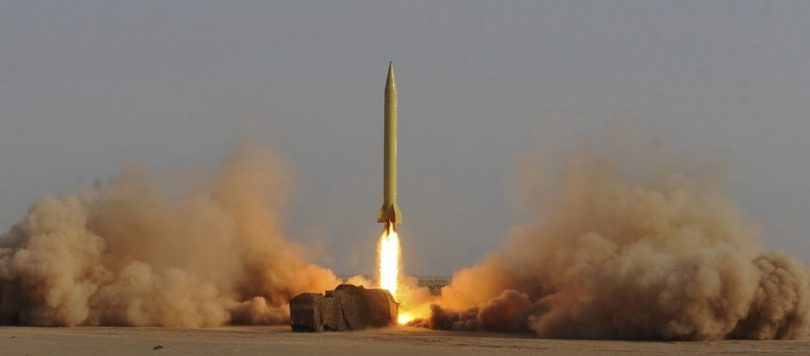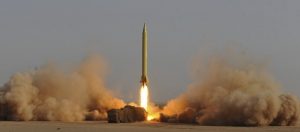 OIAC
In a written testimony by Daniel Coats, US Director of National Intelligence, for the Senate Select Committee on Intelligence on Thursday, he described the growing threat of Iran's missile program. "Iran's ballistic missiles are inherently capable of delivering WMD [weapons of mass destruction], and Tehran already has the largest inventory of ballistic missiles in the Middle East," he wrote, adding, "We judge that Tehran would choose ballistic missiles as its preferred method of delivering nuclear weapons, if it builds them." Coats also noted, "Iran continues to be the foremost state sponsor of terrorism."
Iranian leaders announced earlier this week, that two "home-made" satellites are set to be launched in the next few months. Officials are concerned that they will be used as cover for continued work on missile technology.
In his testimony, Coats wrote, "Tehran's desire to deter the United States might drive it to shield its intercontinental ballistic missile (ICBM). Progress on Iran's space program could shorten a pathway to an ICBM because space launch vehicles use similar technologies."
OIAC applauds the Secretary and the administration for their commitment to instituting a comprehensive U.S. policy towards Iran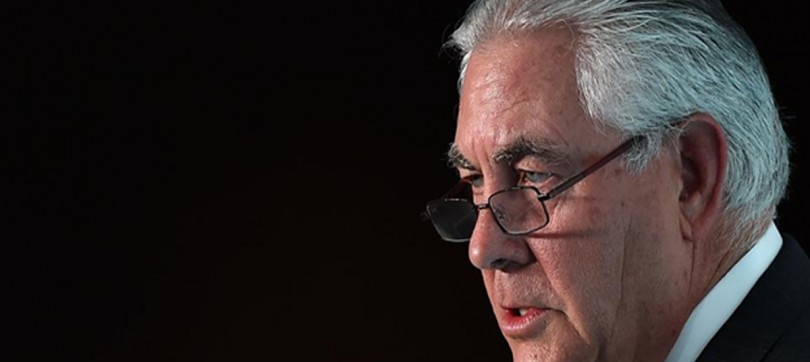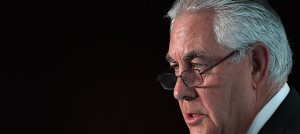 OIAC
Washington, DC – In a statement, Secretary of State Rex Tillerson publically called out Iran on its malign international role and made public President Donald Trump order for a comprehensive review of the U.S. policy towards Iran. Organization of Iranian American Communities (OIAC-US) applauds the Secretary and the administration for their commitment to instituting a comprehensive U.S. policy towards Iran.
For nearly 4 decades, successive U.S. administrations have maintained an ambivalent posture towards, ignored, or actively appeased Iranian rulers while the ayatollahs escalated their brutality both at home and across the Middle East. The current State Department statement on U.S. position is significant because it signals an end to this failed approach. "Trump administration has no intention of passing the buck to a future administration on Iran," said Mr. Tillerson. He further noted hat Iranian regime's "ambitions are a grave risk to international peace and security."
Iran's Presidential Election Will Render a Weaker Regime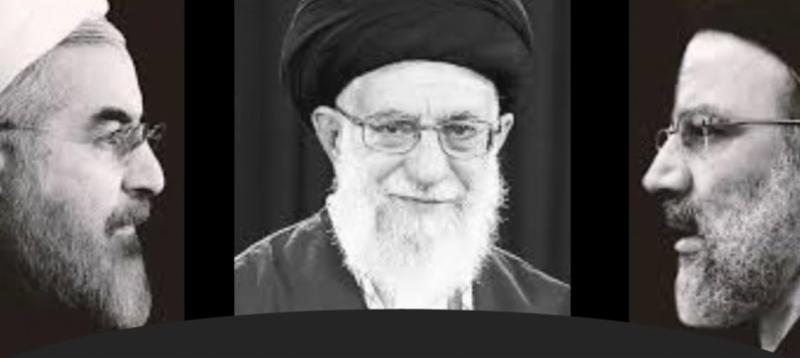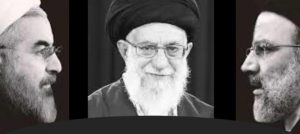 OIAC
The so-called presidential "election" that is scheduled for May 19th in Iran is in far contrast to what is witnessed in today's democratic countries. Polls in Iran under the mullahs' regime are neither free nor fair, and the upcoming presidential election will weaken the regime in its entirety to an unprecedented scale.
What Tehran considers a constitution prevents any possible election based on internationally recognized standards. Candidates must prove their utter loyalty to the mullahs' regime and the Supreme Leader. As a result, the word "opposition" has no meaning in Iranian politics. As a result any assertion of "moderates" facing off against "hardliners" in Iran is completely misleading. This is a regime of various factions, not different political parties.
The Supreme Leader has the final word in all state affairs, including national security and foreign relations. All three executive, legislative and judiciary branches of the government are under the heavy influence of the Supreme Leader.
Iran: Destabilizing the Middle East Through Proxy Allies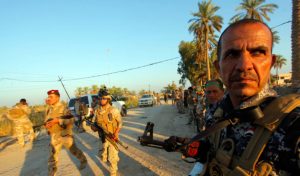 Clarion Project
It is a known fact throughout the region that the Islamic Republic of Iran founded the Lebanese Hezbollah as an offspring to expand its influence in the Middle East and gain a foothold on the shores of the Mediterranean.
U.S. National Security Advisor Lt. General H.R. McMaster recently accused Tehran of imposing the "Hezbollah model" to gain influence over various Middle East states, destabilizing the region through the process.
Such a blueprint includes targeting vulnerable governments across the region through a variety of plots while, at the same time, backing armed militia groups stationed in those countries. Hezbollah has already managed to consolidate its influence over the government of Lebanon after Michel Aoun, a Hezbollah ally, took control over the country's presidency last year.
Iran- Nuclear Activities
Why Boeing and Airbus deals with Iran shouldn't fly
OIAC
Sometimes international law is ambiguous. Sometimes not. When it comes to murdering civilians and using chemical weapons to get the job done, there are no gray areas, no fuzzy lines, no mitigating circumstances. Such practices are clearly and specifically prohibited under what's called "the law of war." That makes Bashar Assad, Syria's dynastic dictator, a war criminal. And it makes Iran his chief accomplice.
As far back as 2005, Jane's Defense Weekly reported that Iran's rulers were actively helping Mr. Assad launch an "innovative chemical warfare program" – providing technology to build equipment that would produce "hundreds of tons of precursors for VX, sarin nerve agents and mustard blister agent."
With help from US, transformative change in Iran is within reach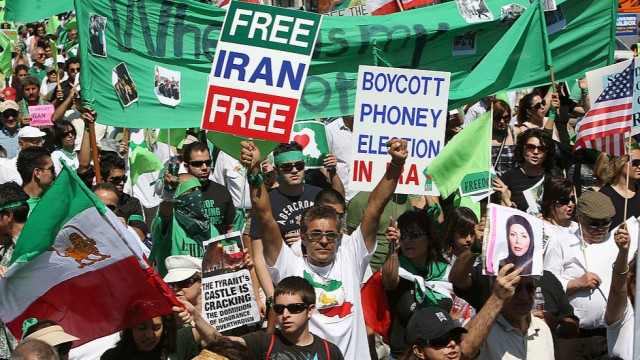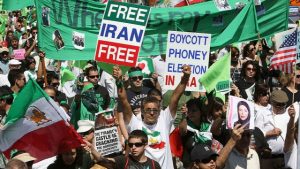 OIAC
Recently, Senate Armed Service Committee Chairman Sen. John McCain(R-Ariz.) met with Maryam Rajavi, the president-elect of the National Council of Resistance of Iran (NCRI) and addressed members of the People's Mojahedin Organization of Iran (PMOI/MEK) in a rally in Tirana, Albania.
Senator McCain's visit represents a turning point in the plight of the Iranian dissidents now in Albania, but more importantly, marks a significant milestone in their struggle to bring about democratic change in Iran.
Despite years of delays and several deadly attacks by mercenaries loyal to the Iranian regime, the MEK left Camp Liberty in Iraq with help from the previous occupants of the White House – perhaps the only piece of former President Obama's Iran policy that will prove to have a lasting positive effect. As many as 3,000 lives were saved.
Notably, the safe relocation of the MEK members to the Albanian capital was harshly criticized by Tehran, as was McCain's recent visit. The Iranian Foreign Ministry described the senator's visit as part of a "wrong policy and obscene conduct," and as "a mistake that the U.S. government will pay for." In reality, the Iranian government reaction demonstrates a fear that U.S. policy toward Iran may be in transition.
Is Iran secretly developing a nuclear bomb?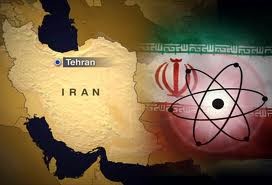 OIAC
Not the first time, new clandestine locations related to Iran's nuclear program have been revealed. Tehran had previously kept secret some of its nuclear-related operations, in violation of the terms of the International Atomic Energy Agency (IAEA), which had failed several times to detect Iran's secret military-nuclear activities. Any current clandestine nuclear activities would not only violate the IAEA terms but also the nuclear deal.
This week, critical information about Iran's nuclear activities was disclosed by the opposition National Council for Resistance of Iran (NCRI). US President Donald Trump followed up by saying Tehran is "not living up to the spirit of the agreement." Michael Anton, a spokesman for the White House National Security Council, said his colleagues are "carefully evaluating" the NCRI information.
Please, 
Your donation will help OIAC advocates for a democratic, secular and non-nuclear government in Iran. Founded on the respect for human rights, gender equality, religious and ethnic tolerance, as wells as social, economic justice, and security for America. Our goal is to organize Iranian-American communities in the United States to promote these values.
Thank You,