Donation
(a 501 ©(3) Tax deductible)
Please click on the link below to
Your donation will help OIAC advocates for a democratic, secular and non-nuclear government in Iran. Founded on the respect for human rights, gender equality, religious and ethnic tolerance, as wells as social, economic justice, and security for America. Our goal is to organize Iranian-American communities in the United States to promote these values.
Thank You,
OIAC Statement
The President-elect, and Policy on Iran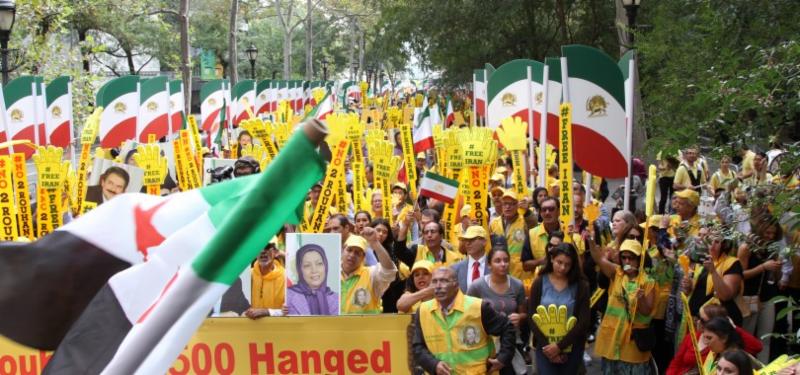 OIAC
Iranian Americans urge cooperation between the President-elect and all stakeholders to shape a comprehensive U.S. policy on Iran, which respects and supports the Iranian people's democratic aspirations.
Statement
Washington, DC; November 21, 2016 – Organization of Iranian American Communities recognizes the tens of thousands of Iranian Americans who along with all other American electorate, actively participated in this month's local and national elections. As noted in the August 1, 2016 statement, our community remains united in the belief that democracy and human rights in Iran are imperative to the national security of America and peace in the Middle East.
Iran- Human Rights (Women, Minorities, Ethnics)
Iran's Prisoner of the Revolution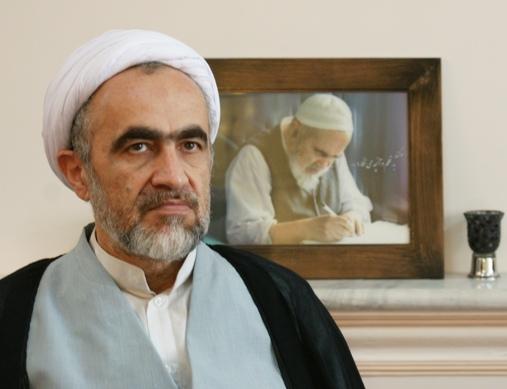 The Wall Street Journal
An Iranian revolutionary court on Sunday sentenced Ahmad Montazeri to 21 years in prison on a range of national-security charges. The 60-year-old cleric will serve a mere six years by Iranian justice standards, owing to his age and his family's special status in Iranian revolutionary history. But his sentence is a reminder that the regime remains as brutal as ever, even as it reaps the economic benefits of its nuclear deal with the West.
Mr. Montazeri's crime was to release tapes that capture his father, the Grand Ayatollah Hossein-Ali Montazeri, denouncing the regime's repression during its first decade in power. The elder Montazeri, who died in 2009, was one of the regime's founders with Ayatollah Khomeini. Tapped to succeed Khomeini as supreme leader, Montazeri grew increasingly disillusioned with the theocracy he had established.
Iran: Musicians and activists launch campaign to free jailed artists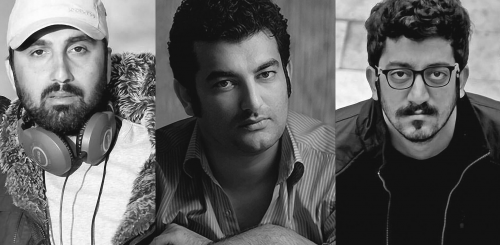 Amnesty International
Amnesty International and renowned Iranian music band Kiosk are calling on artists and members of the public around the world to join a #FreeArtists campaign to demand that Iran immediately and unconditionally release jailed artists, including a musician and a filmmaker who are on hunger strike in Tehran's Evin Prison.
The brothers, musician Mehdi Rajabian and filmmaker Hossein Rajabian, are currently serving three-year prison terms. They were convicted in 2015 after a blatantly unfair trial before a Revolutionary Court of charges that included "insulting Islamic sanctities" and "illegal audio-visual activities". On 28 October 2016, they began their second hunger strike in protest against their imprisonment.
IRAN: FURTHER INFORMATION: IRANIAN FILMMAKER JAILED, AT RISK OF FLOGGING: KEYWAN KARIMI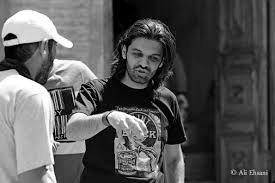 Amnesty International
Iranian filmmaker Keywan Karimi was jailed on 23 November after being summoned to start serving his prison sentence. The authorities have told Keywan Karimi they also intend to carry out his flogging sentence of 223 lashes. He is a prisoner of conscience.
Think of Iranian Christians: Listen to their cries for freedom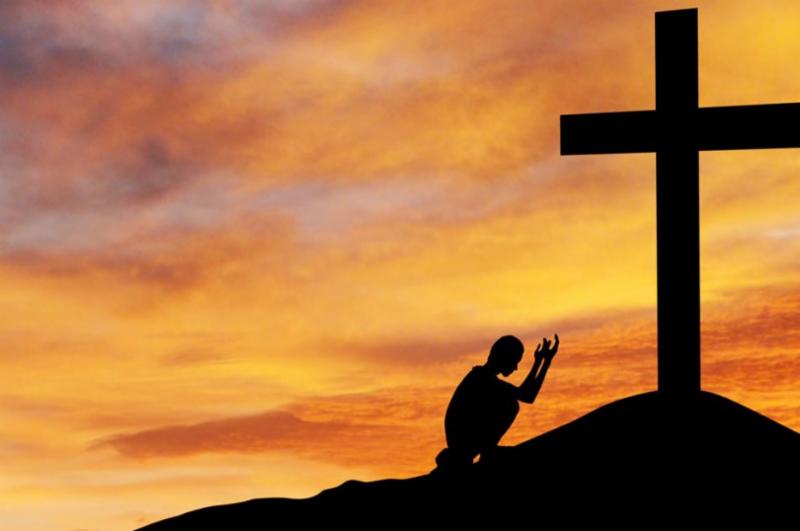 The Hill
As an Iranian-American, it is very natural that the U.S. policy on Iran matters to me. And as the child of Iranian Christians, the fate of Christians in Iran is of particular interest to me.
The existence of the Christian community in Iran dates back centuries and is a major part of the history of the country. For centuries, Muslims, Christians, Jews, and Zoroastrians got along fine in Iran. We were all Iranians and our religion was not an issue at all.
Iran's supreme court upholds tycoon's death sentence for graft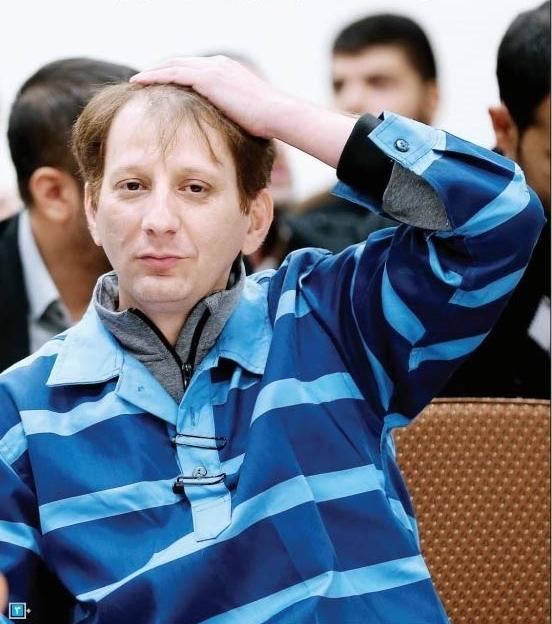 Reuters
Iran's supreme court has upheld the death penalty against Iranian businessman Babak Zanjani for corruption, the judiciary said on Saturday, a sentence critics say will mask the identity of senior officials who supported him.
By his own account, Zanjani had for years helped circumvent sanctions by arranging billions of dollars of oil deals through a network of companies stretching from Turkey to Malaysia and the United Arab Emirates.
Prosecutors accused Zanjani of owing the government more than $2.7 billion for oil sold on behalf of the oil ministry. He was sentenced in March.
IRAN AND THE HOUTHIS OF YEMEN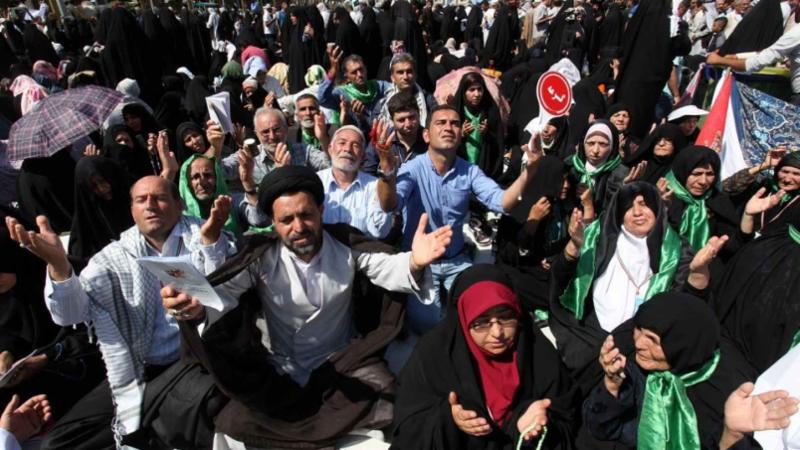 FrontPage Magazine
Arab News has reported on November 23, 2016 that Yemen's Houthi rebels and supporters of the former Yemeni President Ali Abdullah Saleh are responsible for the killing of 9,646 civilians. 8,146 of them men, 597 women, and 903 children, from January 1, 2015 to September 30, 2016 in 16 Yemeni provinces. According to Shami Al-Daheri, a military analyst and strategic expert, the Houthis are being led by Iran and follow Tehran's orders. "They are moving in Yemen, Iraq, and Syria following Tehran's orders. If the country sees there is pressure on its supporters in Iraq, it issues orders to the Houthis in Yemen to carry out more criminal acts in order to divert attention and ease pressure on its proxies in these countries."
WATCH: Iran's 'Morality Police' Arrest Screaming Woman for Violating Islamic Dress Code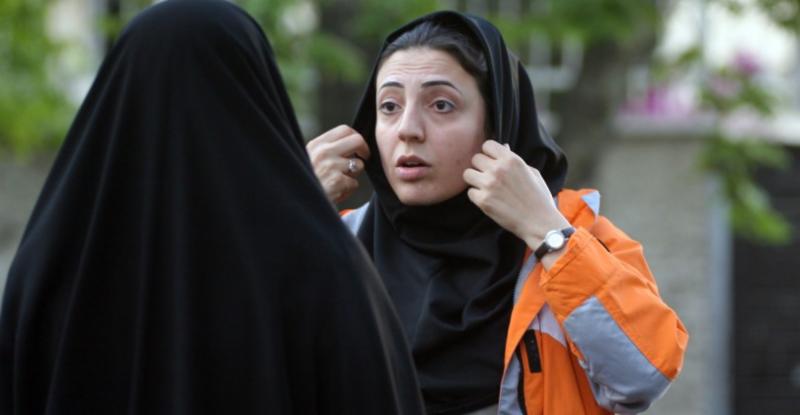 Heats
Iran's morality police subdue and arrest a screaming woman for violating the country's strict Islamic dress codes in this viral footage shared yesterday.
The video shows the woman being surrounded by uniformed guards alongside a busy road in what appears to be a large city.
Grainy footage shows the woman, who is manhandled towards the end, trying to resist as the men close in on her.
Iran- Terrorism Activities (Middle-East)
Decades-old appeasement policy vis-à-vis Iran must end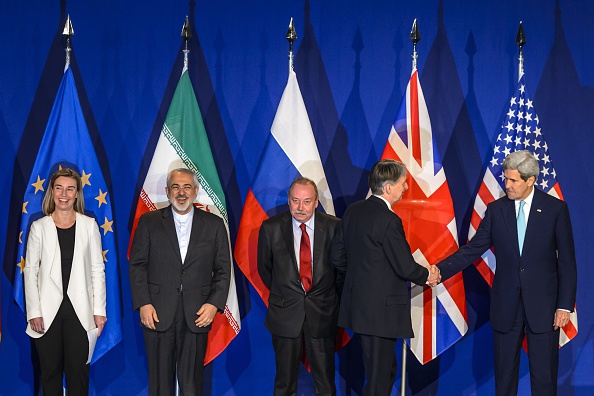 American Thinker
The West, specifically the United States, must close the book on over three decades of appeasement with Iran, said Iranian opposition leader Maryam Rajavi at a conference in Paris on Saturday, November 26. If the international community is serious about bringing an end to Daesh (ISIS/ISIL), it must first end Iran's role in Syria. The nations of Iran and Syria are brothers, standing shoulder to shoulder, deploring the devastating war raging for nearly six years now in the Levant.
The conference, titled "Call for Justice: Ending Impunity for Perpetrators of Crimes Against Humanity in Iran and Syria," hosted an impressive slate of distinguished political personalities and jurists from across Europe, others representing Middle East countries, alongside a delegate of Syrian opposition officials.
Iran: Continuous Export of Crisis, to Cover Its Social Explosiveness

NCRI
Recently intercepted weapons shipments in the Arabian Sea appear to prove that Iran has been supplying the Houthi rebels in Yemen.
The weapons, seized by Australian, French and U.S. warships, were Russian and Iranian; some of them had markings similar to those used by the Houthi fighters according to an independent report.
The Conflict Armament Research (CAR) report gives us the most concrete evidence to date that Iran is supporting the Houthis.
Vice Admiral Kevin M. Donegan, the commander of U.S. Naval Forces in the region, announced that five weapons shipments had been seized since April 2015.
Iran- Nuclear Activities
The Trump Administration Should Avoid Focusing Too Narrowly On Iran Nuclear Deal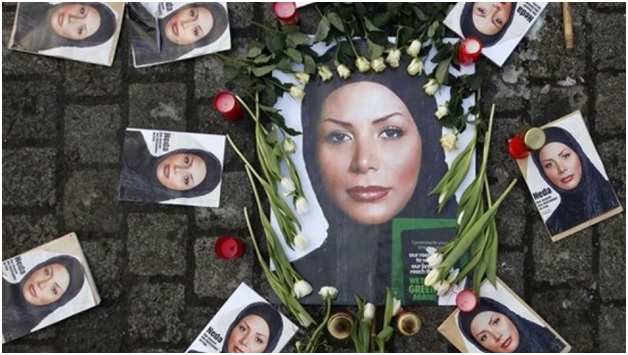 OIAC
On the campaign trail, President-elect Trump went to great lengths to stoke doubt and resentment about the Iran nuclear deal. The Republican Party rejected that agreement almost unanimously. Skepticism has remained strong among Democrats too, especially as Iran's anti-American rhetoric has intensified and reports have accumulated to indicate that the Islamic Republic refuses to comply with its obligations under the Joint Comprehensive Plan of Action (JCPOA).
When looking back on the impact of the agreement, it is important to take a broader view of the initial expectations surrounding it. When nuclear negotiations concluded in July 2015, President Obama expressed confidence that the agreement would initiate an era of general cooperation between Iran and the West, and that the resulting diplomatic and cultural contact would promote a moderating trend within the Iranian regime.
Extension of Iran Sanctions Act passes U.S. Congress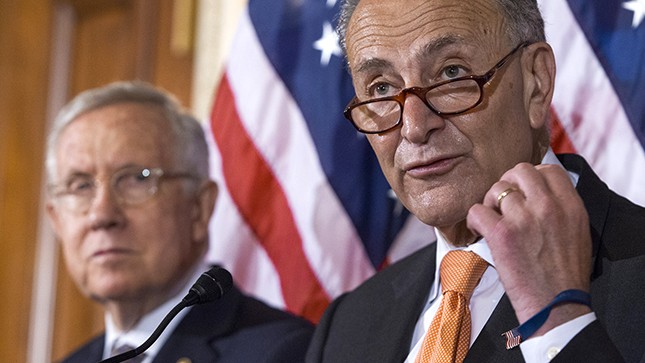 Reuters
The U.S. Senate passed a 10-year extension of sanctions against Iran on Thursday, sending the measure to the White House for President Barack Obama to sign into law and delaying any potentially tougher actions until next year.
The measure passed by 99-0. It passed the House of Representatives nearly unanimously in November, and congressional aides said they expected Obama would sign it.
The ISA will expire on Dec. 31 if not renewed. The White House had not pushed for an extension, but had not raised serious objections.
Obama will sign Iran sanctions bill passed by Senate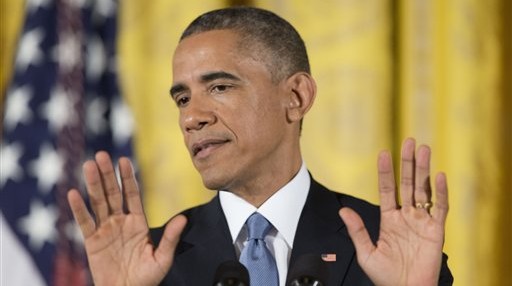 The Hill
The Senate easily passed an extension of an Iran sanctions law on Thursday, sending the legislation to President Obama's desk.
Senators voted 99-0 to approve a 10-year extension of the Iran Sanctions Act, which includes penalties against Iran's banking, defense and energy sectors. The law was set to expire at the end of the year.
Sen. Bernie Sanders (I-Vt.) didn't vote.
Obama is expected to sign the legislation, a White House official said Thursday, ending weeks of uncertainty about a possible veto.
The official said the administration has determined the measure does not violate the Iran nuclear agreement, meeting a condition had Obama set to earn his signature.