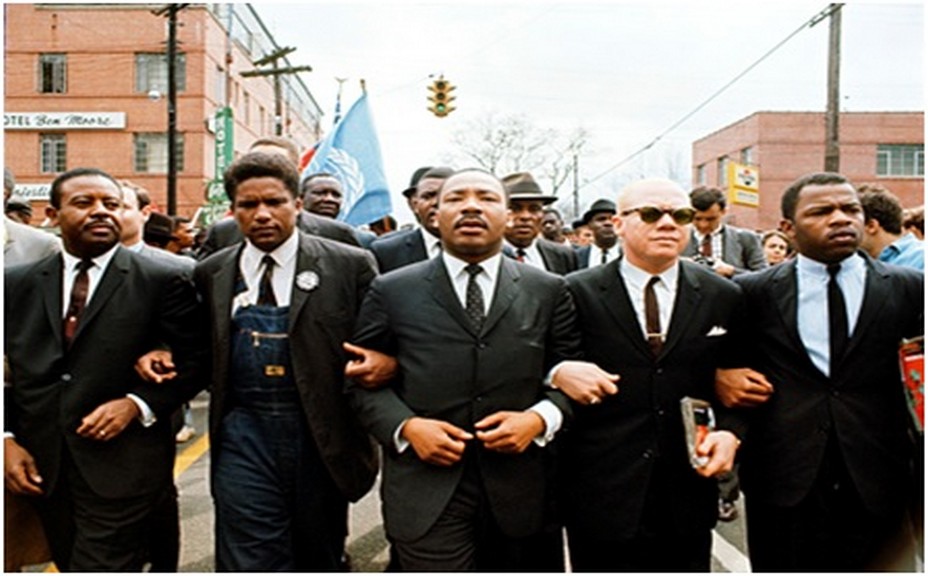 OIAC
I have a dream today
I am happy to join with you today in what will go down in history as the greatest demonstration for freedom in the history of our nation…..
Iran- Human Rights (Women, Minorities, Ethnics)
11 Prisoners Executed in Central and Northern Iran

Iran HR
Iran Human Rights (JAN 14 2016): Iran state run media, Ashkezar News, reports on the execution of one prisoner on the morning of Thursday January 14 at Yazd's central prison (central Iran). According to the report, the prisoner, identified as "A.B.", was a Wahhabi.
According to the Kurdistan Human Rights Network, six prisoners were hanged at Orumiyeh's central prison (northern Iran) on murder charges. The executions were reportedly carried out on Wednesday January 13. On Tuesday the prisoners had been transferred from their cells to solitary confinement in preparation for their executions. The prisoners have been identified as Aref Shahindeji, Hossein Ezzataleb, Rahman Ranjbar, Alireza Akbari, Arsalan Badyaneh, and Abdul Wahab Hatami.
OIAC
Countless instances since the 2013 election of Iranian President Hassan Rouhani – including most recently the state-sanctioned torching of the Saudi embassy in Tehran – should have dispelled the notion that we are dealing with a moderate reformist at the helm of the Islamic Republic. Sectarian conflict is on the rise with Iran backing Syria's Assad, Hezbollah, an anti-American insurgency in Yemen and radical Shia factions in Iraq.
Rouhani has gradually lost most of his reformist supporters in Iran, who have suffered increasing repression and worsening economic conditions during his tenure. These developments have proven the accuracy of analyses from sources like the National Council of Resistance of Iran (NCRI), which insisted from the start that moderation was not a realistic prospect under the existing theocratic regime.
OIAC
A Coffee shop shut down, for employing a woman.
Tehran Coffee shop has been shut down by Iran's fundamentalist regime  for operating with female employees on premises.
Iran- Terrorism Activities (Middle-East)
Iran top general: we've trained 200,000 fighters in Iraq, Syria and Yemen

Al Arabiya
The Iranian Revolutionary Guards Commander, Mohammad Ali Jafari, acknowledged training thousands of those whom he called the armed revolutionary generation in the countries of the region, according to what was quoted by the Fars news agency. Jafari said at the funeral of Hamid Reza Asadullah, a leader in the Revolutionary Guards who was killed in Syria, that the positive outcome of the developments and events in the region is the training of about two hundred thousand armed young troops in the region's countries.
US Embassy Says Several Americans Missing in Iraq
ABC News
The U.S. Embassy confirmed Sunday that "several" Americans have gone missing in Iraq, after local media reported that three Americans had been kidnapped in the Iraqi capital.
U.S. Embassy spokesman Scott Bolz said, "We are working in full cooperation with Iraqi authorities to locate the missing Americans."
Bolz did not identify the missing Americans or say what they were doing in Iraq.
State Department
 spokesman John Kirby said that "due to privacy considerations" he had nothing further to add about the missing Americans. "The safety and security of Americans abroad is our highest priority," Kirby said.
Voice Of America 
Arab
League
foreign
ministers
said
they
support
Saudi
Arabia
 in its 
dispute
with
Iran
.
Tensions increased after Saudi Arabia executed a top Iranian Shi'ite Muslim religious leader January 2.
Demonstrators attacked and burned parts of the Saudiembassy in Tehran and in other countries after SheikhNimr al-Nimr was executed with 46 others.
Eight Arab countries have weakened or endeddiplomatic relations with Iran because of the attacks.
The foreign ministers and diplomats gathered Sundayin Cairo.
Iran- Nuclear Activities
Reaching out to Tehran in 2016 would be for the worse

OIAC – The Hill
As we enter into 2016, some members of the foreign policy community are looking forward to a year of new relations with the Islamic Republic of Iran. The nuclear agreement or so-called Joint Comprehensive Plan of Action (JCPOA), finalized in Vienna on July 14, has reportedly cleared its main hurdles on the way toward being implemented by Iran, the US, the UK, France, Germany, Russia, and China.
There is now a steady push for foreign investment in Iran, culminating in state visits between the regime and major European powers. January will see the most significant of these to date, when Iranian President Hassan Rouhani visits France and Italy, in large part to finalize trade deals.
U.S. imposes ballistic missile sanctions on Iran after prisoner release
Reuters
The United States imposed sanctions on 11 companies and individuals for supplying 
Iran
's ballistic missile programme in a move delayed by over two weeks so as not to endanger this weekend's release of U.S. prisoners, sources familiar with the matter said.
The U.S. Treasury Department said it had blacklisted the UAE-based Mabrooka Trading, and its owner Hossein Pournaghshband for helping Iran's produce carbon fibre for the programme. Financial institutions and companies are barred from dealing with those on the U.S. blacklist.
 Kerry Thanks Iran for Resolving the Crisis It Created
Bloomberg
The key to this success, we are told, was that the U.S. and Iran had a reliable diplomatic channel because of nuclear negotiations to defuse this potential crisis. On Wednesday, a senior State Department official briefed reporters about five phone calls between Secretary of State John Kerry and his Iranian counterpart, Javad Zarif. Kerry made it clear that the most important issue was getting the Americans released, unharmed — turning this into "a good story for both of us," Kerry told Zarif, according to the briefer.