Congressional Support For #IranProtests
Speech of Rep.Ros Lehtinen FL-R in support of #Iranprotests, 9th January 2018
OIAC

Very Strong Congressional Support On The Hill for Iran's Recent Uprising and Protests. Rep. Ros Lehtinen from Florida, 9th January 2018. Organization of Iranian American Communities. #IranProtests
Rep.Tom Garrett- VA-R strong support for #Iranprotests, January09, 2018
9th January 2018
OIAC

Very Strong Congressional Support On The Hill for Iran's Recent Uprising and Protests. Rep.Tom Garrett from Virginia, 9th January 2018. Organization of Iranian American Communities. #IranProtests
#IranProtests Related News-Clips
#IranProtests, January 29, 2018 Kerman, Iran- Down with Khamenie
OIAC

Iranian people raised up one more time in the recent month against Islamic dictator government. They are shouting: do not scared, do not scared, we are all together Organization of Iranian American communities #IranProtests
#IranProtest-Brave Iranian female expresses her anger to a mullah- Iran-January 29,2018
OIAC

A brave women shows her strong opposition to a Mullah, She shouts you, Mullahs, are responsible for all hardships and crisis in Iran. Organization of Iranian American communities #IranProtests
Powerful Religious Authority, Ahmad Khatami, Demands Death For Protesters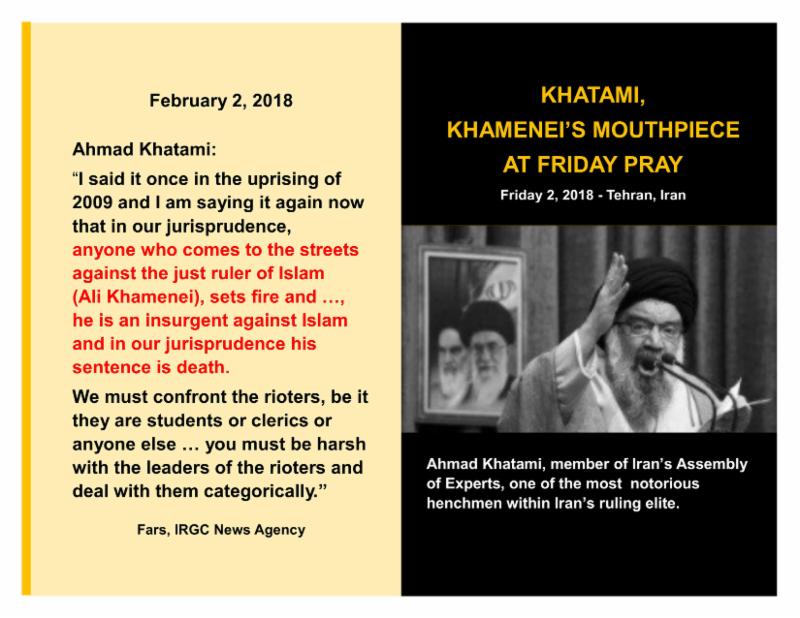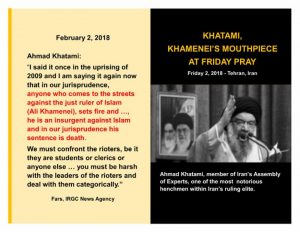 OIAC
Ahmad Khatami:
"… Anyone who comes to the street against the just rules of Islam, (Supreme Leader Ali Khamnei), sets fire and..
He is an insurgent against Islam and in our jurisprudence his sentence is DEATH.
We must confront the rioters, be it they are students or clerics or anyone else … you must be harsh with the leaders of the rioters and deal with them categorically."
Condemning Compulsory Veiling in Iran
OIAC
OIAC urges condemning the arrests of Iranian women for ditching their veils, and calls for urgent action for their unconditional release
Thursday, February 1, 2018, the IRGC-backed FARS news agency announced that the regime's repressive forces had arrested 29 women in Tehran for not having the veil, and "turned them in to the Judiciary." The arrests were claimed to be "in line with social security" and the regime's Judiciary has reportedly set heavy bails for the freedom of the apprehended women.
OIAC condemns the arrests of the women and girls of Iran under the pretext of mal-veiling. OIAC further urges international organizations and authorities defending human rights and women's rights to censure this inhumane measure by the mullahs' misogynist regime and take urgent action for the immediate and unconditional release of these women.
Picket line to Free All Protesters in Iran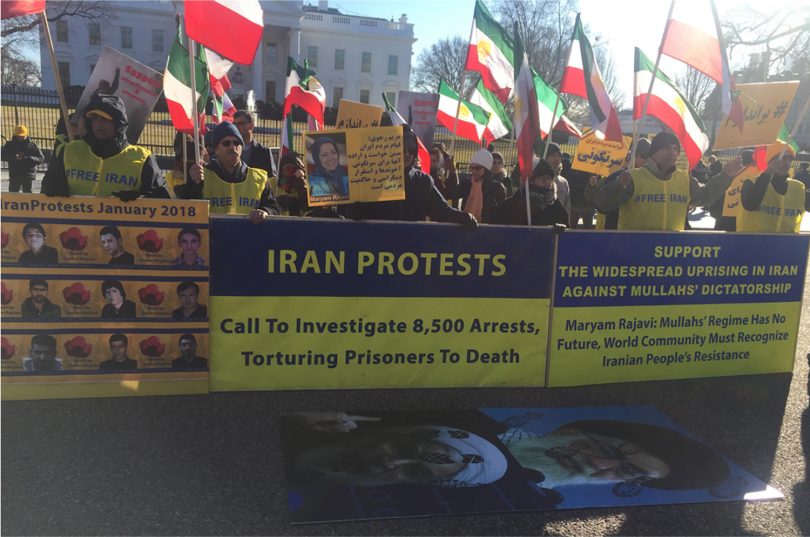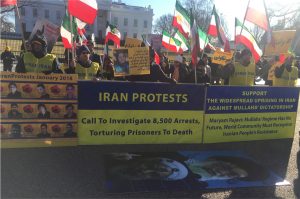 OIAC
A picket line organized by Iranian American Community of Virginia @IAC_VA@OrgIAC and their friends at front of the @WhiteHouse calling for @FreeAllProtesters in #Iran, and urging all to support the will of Iranians for #RegimeChange in Iran.
According to the News from Iran, 8000 protesters have been detained who are under imminent danger of Torture and Executions in Iran. Iranian American Communities support their cause and calling for immediate release of all the detainees.
Will 2018 Bring Revolution to Iran?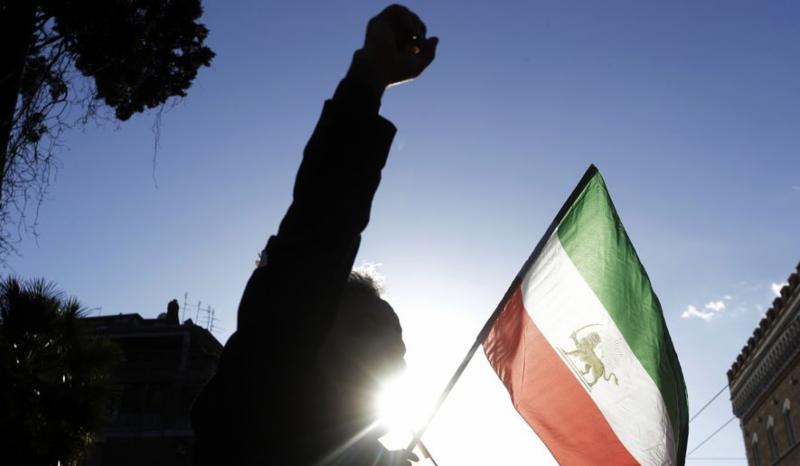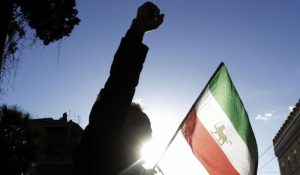 OIAC
The diverse coalition of demonstrators that have taken to the streets is making it clear that the theocracy ruling Iran has no future.
"[This] is a theocratic regime that is looking backwards, instead of a regime that is looking forward to make the lives of their people better . . . It is my full expectation that you will see the Iranian people continue to revolt against this." – Michael Pompeo, Director, Central Intelligence Agency
Breaking News: "These protests are not behind us." We share Pompeo's view, stated January 8.
#Iran_Human_Rights (Women, Minorities, Ethnics)
Iran Executions: Third Juvenile Execution in a Month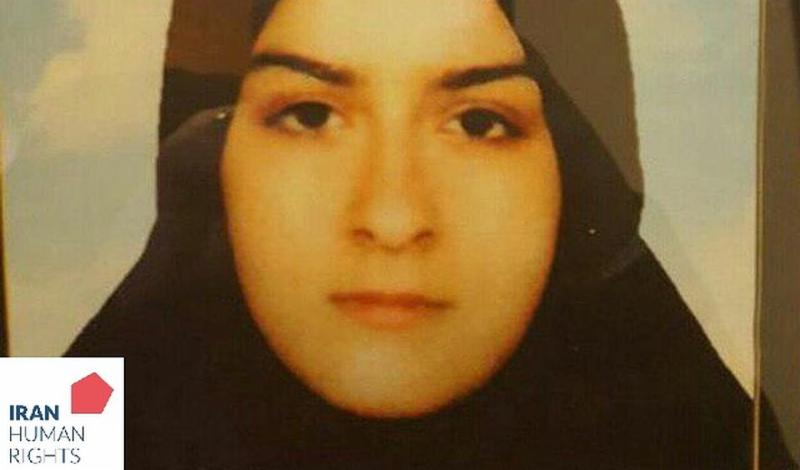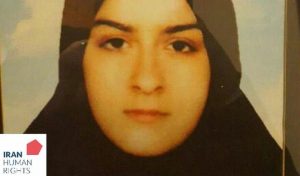 Iran Human Rights
Iran Human Rights (IHR) had reported the execution of a woman on Tuesday, January 30. Further research revealed that the executed woman was named Mahbubeh Mofidi who was 17 at the time of the crime.
Mahbubeh Mofidi murdered her husband with the help of her brother-in-law on December 17, 2013, a month after their marriage ceremony.
The juvenile offender was arrested a few months after the murder when the result of forensic toxicology was issued.
This is the third execution of a juvenile-offender in January 2018 which is confirmed by Iran Human Rights (IHR) organization. The executions of Ali Kazemi and Amir Hossein Pourjafar, who committed murder at the age of 15 and 16 respectively, were also reported by the IHR.
Iran Executions: At Least 10 Prisoners Scheduled to Be Executed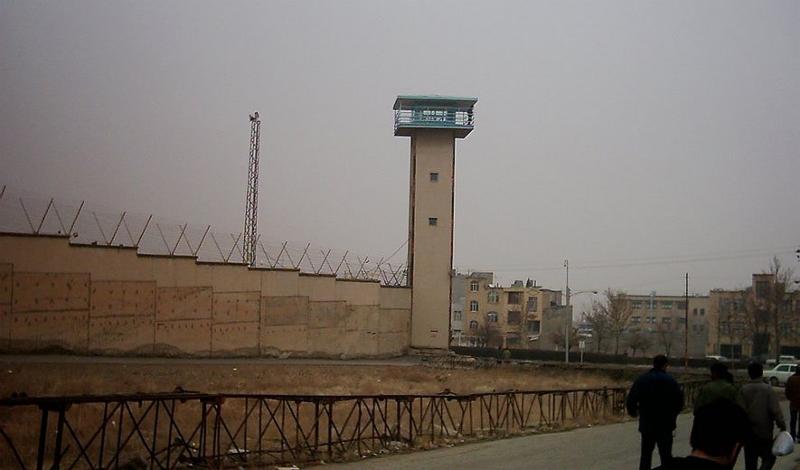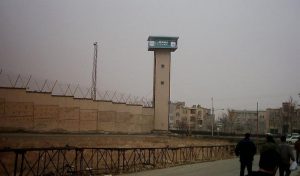 Iran Human Rights
According to a close source, on the morning of Sunday, February 4, at least ten prisoners were transferred to Rajai Shahr Prison. The prisoners, most of whom are sentenced to death on murder charges, will be executed if they fail to win the consent of the plaintiffs.
It should be noted that executions at Rajai Shahr are usually carried out on Wednesdays.
According to Iran Human Rights (IHR) annual report on the death penalty, 142 of the 530 execution sentences in 2016 were carried out for murder charges. There is a lack of any classification of murder by degree in Iran which results in issuing a death sentence for all types of the murder, regardless of intensity and intent.
Iran: Shameful execution of man arrested at 15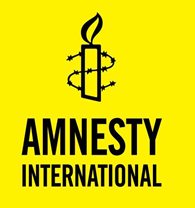 Amnesty International
Following today's execution of Alireza Tajiki, a young Iranian man who was arrested, convicted and sentenced to death as a child, Amnesty International's Deputy Director for the Middle East and North Africa Magdalena Mughrabi said:
"By going ahead with this execution in defiance of their obligations under international law, and despite huge public and international opposition, the Iranian authorities have again cruelly demonstrated their complete disdain for children's rights. This shameful act marks a critical turning point for Iran, and exposes the hollowness of the authorities' claims to have a genuine juvenile justice system."
Detained Protester Launches A Hunger Strike By Sewing His Lips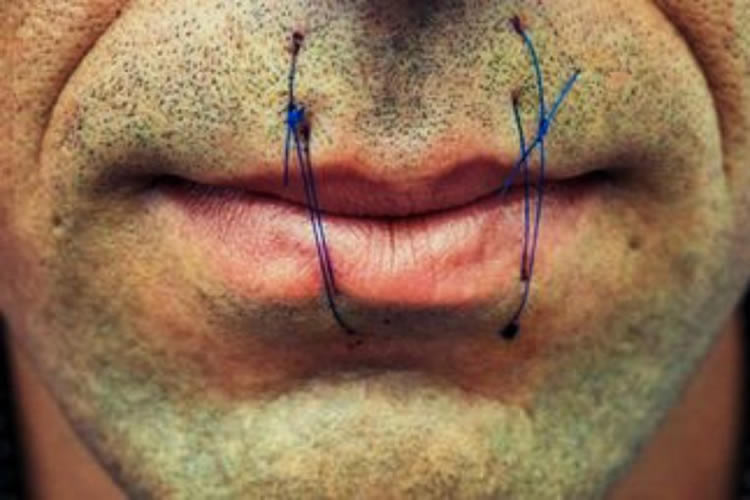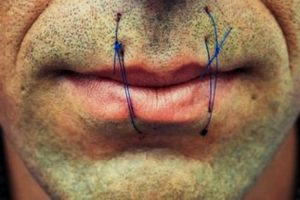 Iran Human Rights Monitor
Babak Jeydari, a middle age Tabriz demonstrator arrested in the recent Iran Uprising, launched a hunger strike by sewing his lips together six days ago, reports indicate. He is currently held in solitary confinement at Tabriz Central Prison, Northwest of Iran.
According to reports from inside Iran and from within the regime, the number of detainees has mounted to at least 8,000 by the end of the second week of the Iranian people's uprising. Several of these prisoners were martyred under the regime's medieval tortures. The Iranian resistance has previously called on the Security Council and the Secretary-General of the United Nations, the European Union, and the member-states, and the US government, as well as all human rights organizations, to strongly condemn the clerics' regime for these blatant anti-human crimes, and to adopt effective measures to free the detainees.
Woman Arrested For Removing Hijab in Tehran Refuses to Repent Despite Facing 10 Years in Prison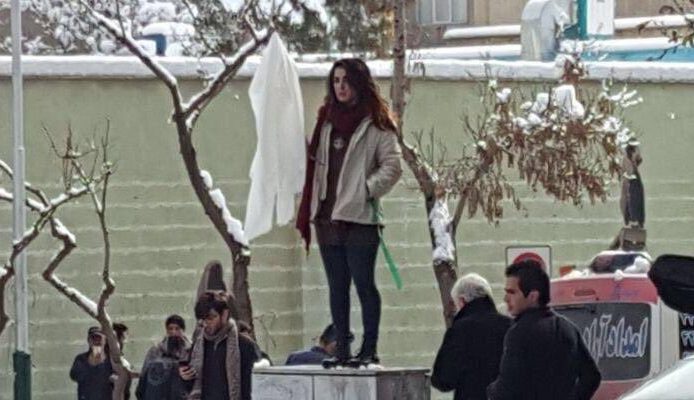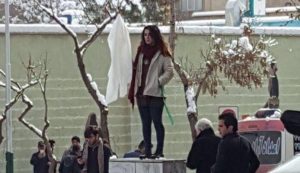 Center for Human Rights In Iran
Narges Hosseini, who was arrested for protesting Iran's compulsory hijab, refused to appear in court to face charges punishable by up to 10 years, including "encouraging immorality or prostitution."
"Ms. Hosseini did not even appear in court to express remorse for her action. She said she objects to the forced hijab and considers it her legal right to express her protest," Hosseini's lawyer, Nasrin Sotoudeh, told the Center for Human Rights in Iran (CHRI) on February 5, 2018.
Hosseini, 32, has been in detention since January 29, 2018. She was unable to pay the $135,000 USD bail set by the judge presiding over her case. She was arrested on January 29, 2018, for posting a photo on social media of herself standing on a bench holding her white headscarf like a flag on Tehran's Revolution's Street.
Iran: Detained District Attorney Transferred To Arak Central Prison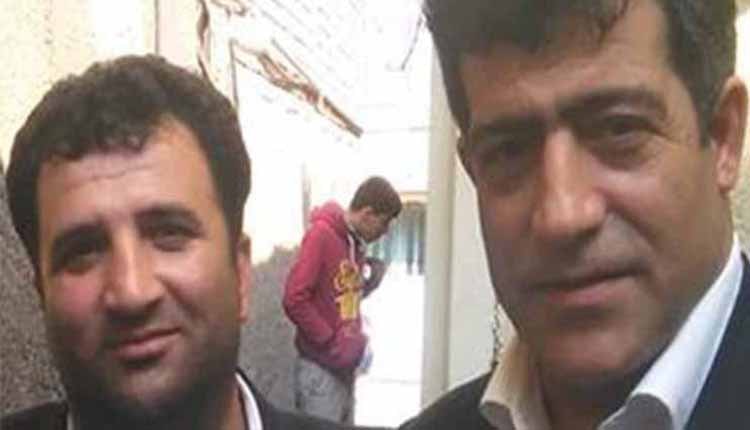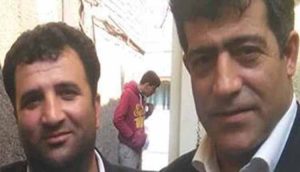 Iran Human Rights Monitor
Mohammad Najafi, district attorney and civil activist Ali Bagheri, who unveiled the murder of Vahid Heydari in prison by regime authorities, have been transferred to Arak Central Prison in central Iran and were banned from any visits.
Mohammad Najafi, was arrested by security forces on the afternoon of January 25 at his home in Arak. Mr. Najafi has a history of arrests and summonses. Some of his activities include wearing a T-shirt with the words Ashura 88 (referring to the 2009 uprising), and giving a speech at a ceremony for Gohar Eshghi, the mother of Sattar Beheshti, a young blogger who was killed under torture. A Majlis deputy from Tehran, Mahmoud Sadeghi tweeted about the arrest of the attorney, accusing the judiciary of fabricating cases against him.
Iran- Terrorism Activities (Middle-East)
We need a new deal to rescue the region from Iran – and Iranians from their regime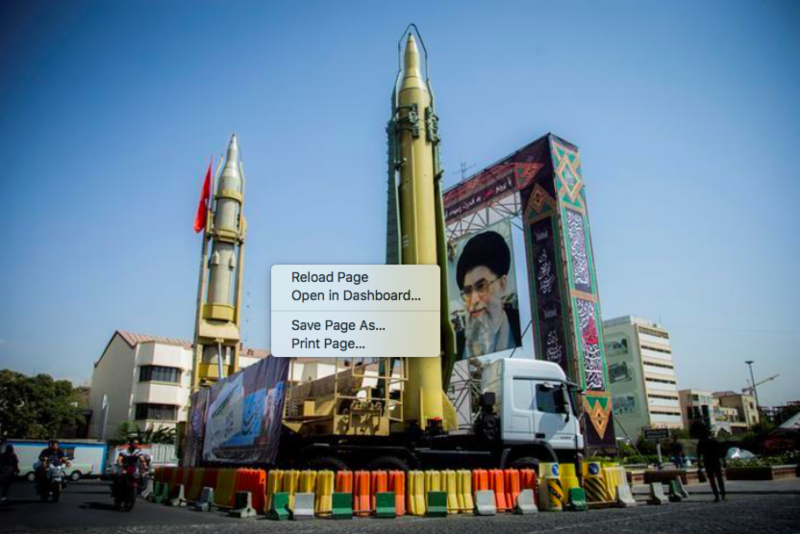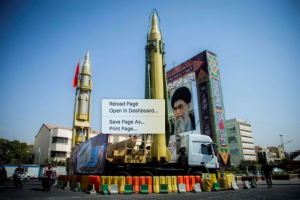 The National
Donald Trump's first State of the Union address coincided roughly with the one-month mark since the beginning of the anti-regime uprisings in Iran. Under Mr Trump's predecessor, the US had remained silent as thousands of Iranians protested in 2009. This time, Mr Trump vowed, "America stands with the people of Iran in their courageous struggle for freedom". And though this may seem counterintuitive, standing with the ordinary men and women who have been reduced to penury by their "criminal dictatorship" requires, as Mr Trump pointed out, addressing the "fundamental flaws" in the Iran nuclear deal.
The deal, compromised from the start, made major concessions in the hope that allowing Iran to re-enter the international community would moderate the behaviour of its government and help its people. What the deal has in reality done is enrich the regime. It is after the deal was struck in 2015 that Tehran multiplied its efforts to destabilise the region, while staging provocative ballistic missile tests at home.
From Press TV, four examples of Iranian propaganda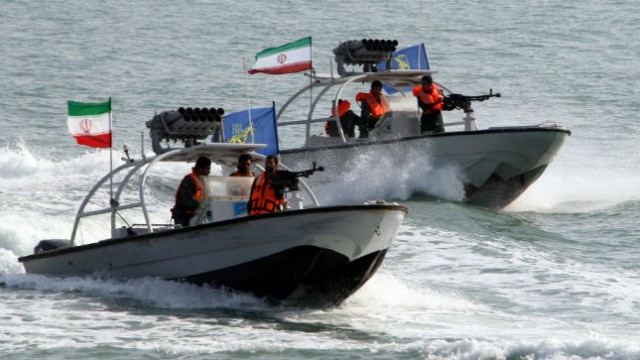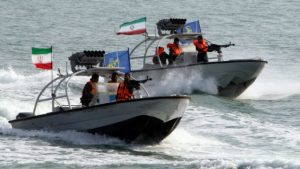 Washington Examiner
If you like crackpot conspiracy theories or you're interested in what the Iranian government wants you to believe, then pay a visit to Press TV!
Iran's western-focused propaganda outlet, Press TV was inspired by Russia's RT. But early Tuesday afternoon U.S. coast east time, Press TV's webpage had a particularly representative selection of headline stories. Each story told us something interesting about Iranian government concerns and what Iran wants us to believe. I took a screenshot of the webpage and inserted a number code for each story.
Iran protests: IRGC unable to reinstate the atmosphere of repression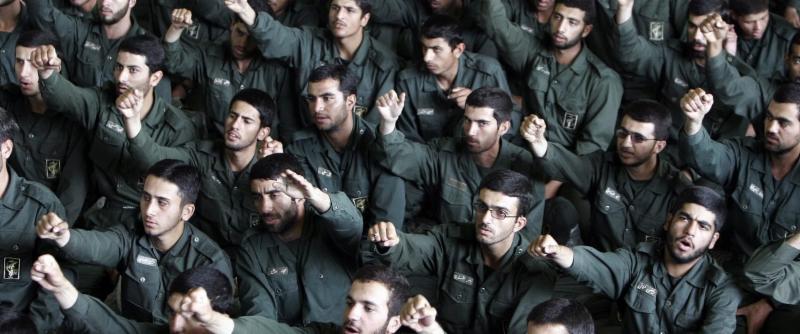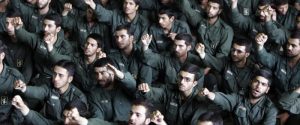 Al Arabiya
Disclaimer: The views and opinions expressed in this article are those of the authors and do not reflect the viewpoint of Al Arabiya English.
The common denominator for all dictatorships is that a ruling minority maintains its grip on power by controlling all crucial sectors such as territory, wealth, weapons and the media. In Iran, there is another dimension to this reality as the religious dictatorship misuses religion to mobilise its supporter and deceive ordinary citizens.
The regime in Tehran has secured its grip on power through repression, terrorism, persecution, assassination, intimidation and by hiding demagogic policies behind a moderate mask. Its motto during the last four decades to justify these malignant policies has been "preserve, safeguard and export the Islamic Revolution".
Iran- Nuclear Activities
Iran's Future, In Its Own Words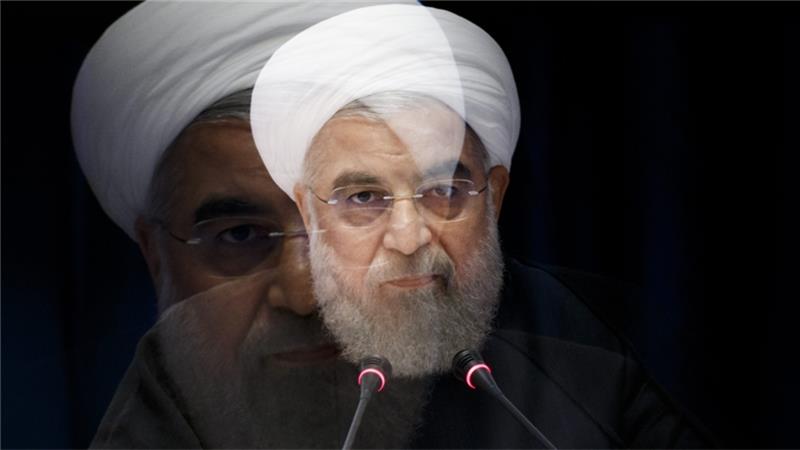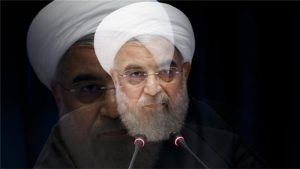 Forbes
On the very sensitive subject of how Iran plans to confront ongoing protests, described by some as an uprising, all the while attempting to resolve the very issues engulfing the ruling regime, there are critical concerns raising from various voices within.
And considering U.S. President Donald Trump's powerful State of the Union message, underscoring "America stands with the people of Iran in their courageous struggle for freedom," the stakes at hand in the months ahead for Tehran are extremely high. Iran's state-linked media are a good source, shedding significant and noteworthy light on the seemingly obscure nature of the Iranian regime.
Ex-Consultant to Iran's U.N. Mission Gets Three Months Prison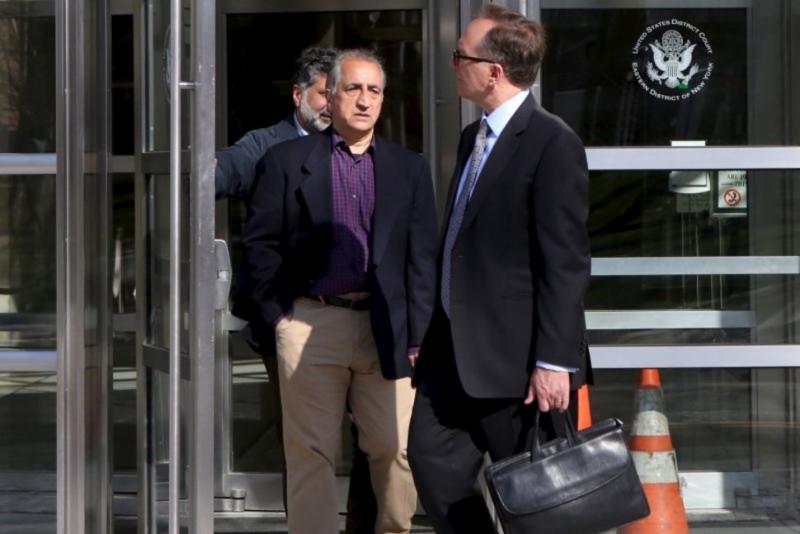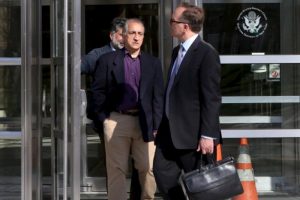 Reuters
NEW YORK (Reuters) – A former consultant to Iran's mission to the United Nations was sentenced to three months in prison on Friday for evading taxes by concealing his income and helping family and friends make money transfers that violated U.S. sanctions against Iran.
Ahmad Sheikhzadeh, an Iran-born U.S. citizen, made the unusual decision to take the witness stand at his sentencing hearing before U.S. District Judge Pamela Chen in Brooklyn. He strongly denied accusations made by prosecutors in a court filing last year that he acted improperly by arranging contacts between a nuclear scientist and Iranian officials while Iran was negotiating a treaty with the United States over its nuclear program.
Prosecutors never brought any criminal charges related to the nuclear program against Sheikhzadeh, who pleaded guilty in November 2016 only to filing false tax returns and conspiring to violate U.S. sanctions.
90% Of Tehran Wetlands Dry Out Aggravating Tehran's Pollution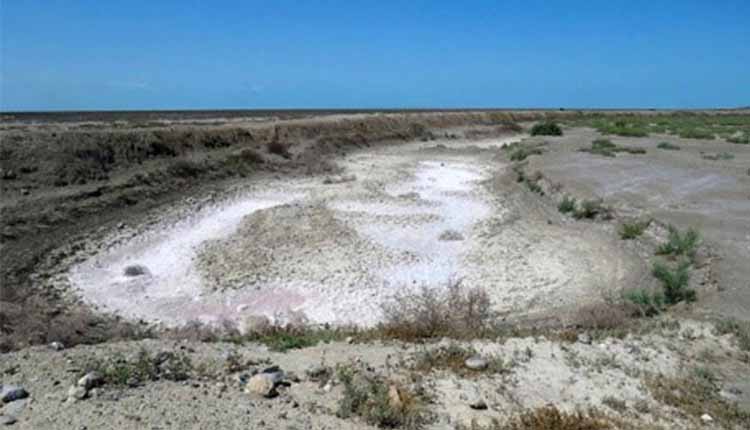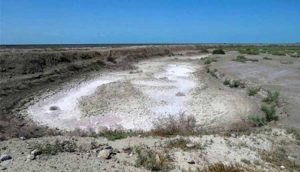 IHR Monitor
Masoud Bagherzadeh Karimi, Director of the Environment Organization's Wetland Ecosystems, said 90% of the Salahieh and Allahabad wetlands in southern Tehran had dried out. "The drying of these wetlands has become a source of dust for Tehran. This could be a major threat for Tehran and aggravate Tehran's pollution problem", he said. "Unfortunately, more than 90 percent of the Salahieh and Allahabad wetlands in the west of Tehran and south of Qazvin are drying due to the drainage systems created by the Ministry of Jahad Agriculture several years ago and these wetlands are one of the main sources of dust in Tehran. (ILNA state-run News Agency – Feb. 3, 2018)
What if the Iran Deal Was a Mistake?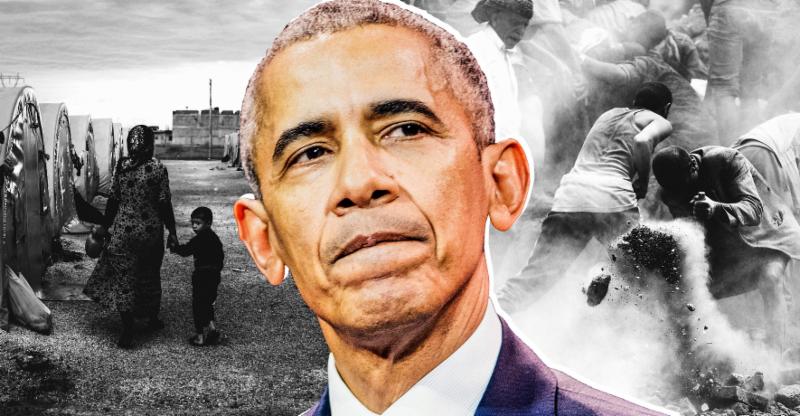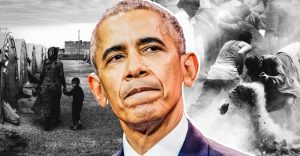 SLATE
I supported Obama's signature foreign policy achievement. Now I think it may have made things worse.
On May 15, 2015, just a few months before the U.S. and other world powers signed a nuclear deal with Iran, President Barack Obama convened what was to be a high-profile meeting of Middle East leaders at Camp David. King Salman of Saudi Arabia, however, was a no-show. King Hamad of Bahrain elected to go to a horse show in the U.K. instead. The elderly rulers of Oman and the UAE also stayed home, citing health concerns. This was widely seen as a snub by leaders deeply angered by the soon-to-be-signed nuclear deal and an overall sense that the Obama administration was shifting politically toward Tehran.
Please, 
Your donation will help OIAC advocates for a democratic, secular and non-nuclear government in Iran. Founded on the respect for human rights, gender equality, religious and ethnic tolerance, as wells as social, economic justice, and security for America. Our goal is to organize Iranian-American communities in the United States to promote these values.
Thank You,