The summer of 2019 has seen a significant escalation in tensions between the U.S and Iran, driven principally by the current status of the Iran nuclear agreement, the Joint Comprehensive Plan of Action (or JCPOA). When the JCPOA was signed in 2015, Iran agreed to dismantle most of its nuclear program and give international inspectors greater access to its nuclear facilities in exchange for relief from stringent economic sanctions. In 2018, U.S. president Donald J. Trump withdrew from JCPOA on grounds that the agreement was flawed from the outset, failing to address Iran's role in regional conflicts, it's support of terrorism, the ability of Iran to resume nuclear ambitions following the expirations of "sunset" provisions in the agreement, and Iran's ballistic missile program. At that time, the U.S. reimposed its economic sanctions against Iran and moved to restrict Iran's oil exports, leaving the remaining signatories to the agreement scrambling to try to hold it together. What's followed has been a series of provocations on the part of both nations to exert pressure, ostensibly, to force the other party into renewed diplomatic negotiations.
Summer 2019
Over the course of the past year, the U.S. has made it increasingly difficult for Iran to export oil. Initially several countries, including U.S. allies, were granted waivers allowing them to continue to import Iranian oil, but in the spring of 2019, the U.S. ended those waivers with the stated intent to bring Iran's exports of oil to zero. Iranian President Hassan Rouhani told EU leaders that if they did not intervene to protect Iran from U.S. sanctions, Iran would end its compliance with JCPOA. EU leaders created INSTEX, a special-purpose financial platform that enabled EU countries to continue to trade with Iran, sidestepping U.S. sanctions. Despite limited initial success with INSTEX and repeated statements by EU leaders asserting their commitment to the JCPOA, in July, Iran exceeded its JCPOA limits on low-enriched uranium and began enriching uranium to concentrations higher than required for medical isotopes but still below that required for weapons. Iranian foreign minister Mohammad Javad Zarif has said that, as long as other nations are not abiding by the terms of JCPOA, Iran has no obligation to comply.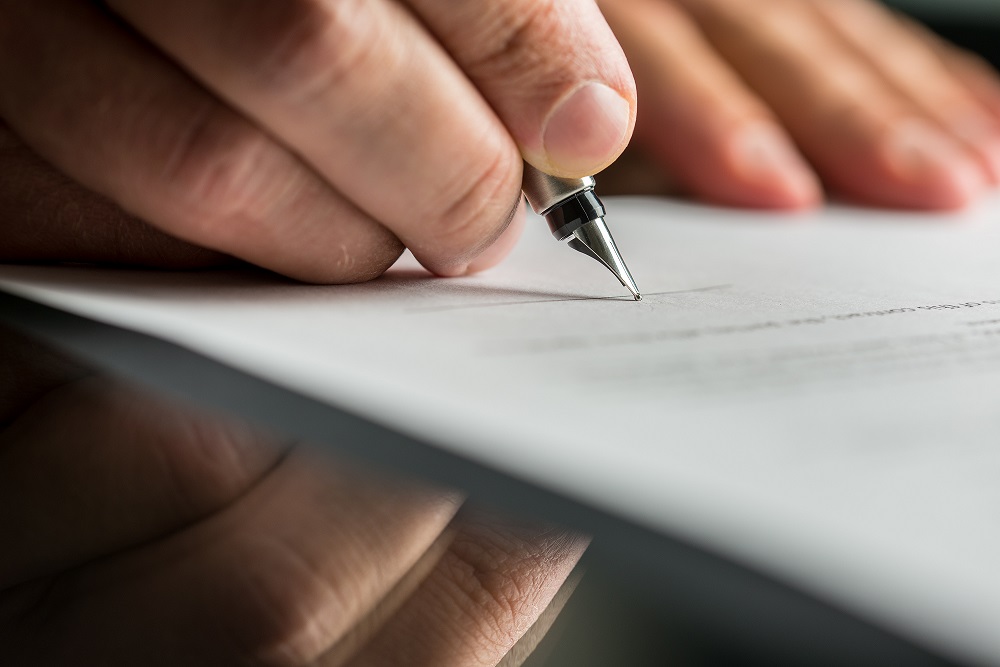 A Tense Standoff
In recent weeks, while EU leaders continue to voice their support for the JCPOA, the following events have taken place:
Iranian forces shot down a U.S. drone over international waters.
The U.K. seized an Iranian oil tanker headed for Syria.
Iran seized a British tanker and sailed it to an Iranian port.
Iranian leaders have rebuffed the British attempts to negotiate a trade of the two tankers.
Iran continues to assert its intention to block the Strait of Hormuz in retaliation for U.S. sanctions.
Iran conducted a test fire of its medium-range ballistic missiles.
The U.K. joined forces with the U.S. to protect commercial traffic in the Arabian Gulf, the Strait of Hormuz, and the Arabian Sea following a failed attempt to form a coalition with France and Germany. The "international maritime security construct" will see British navy ships accompanying U.K.-owned commercial ships that carry British cargo, employ a British crew, or operate under the British flag, and the U.S. will provide intelligence and reconnaissance activities.
The U.S. continues to lobby other EU nations to join these efforts to police these waterways, while Iran maintains that any deployments into the waterways will be viewed as an escalation of the conflict.
The U.S. has imposed tight sanctions on Iranian Foreign Minister Javad Zarif. The sanctions freeze U.S. assets owned by Mr. Zarif, prohibit his travel across U.S. borders, and potentially sanction any individuals or companies that engage with Mr. Zarif, complicating all his travel and business. The sanctions also restrict Mr. Zarif's ability to conduct diplomacy and sends a powerful message to EU members attempting to negotiate with Iran that the U.S. sees Mr. Zarif as a key enabler of the policies of policies of Ayatollah Ali Khamenei.
France, Germany, the U.K., Russia, and China have said they intend to continue to negotiate with Mr. Zarif and keep all diplomatic channels open.
Though peace with Iran seems increasingly elusive, it's critical that Iranian-American interest groups join with other voices of reason across the globe to encourage citizens of Iran to hold their own government accountable for their country's current economic downfall. Lasting peace can come only when Iranians themselves call for democracy, human rights, universal suffrage, and increased personal freedoms. For more information, contact the OIAC, and Iranian American interest group.