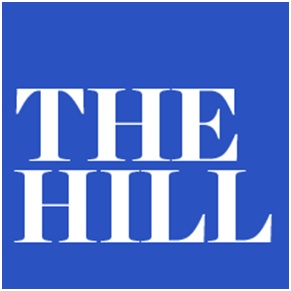 BY DR. MAJID SADEGHPOUR, OPINION CONTRIBUTOR – 01/17/17 11:00 AM EST
Congressional confirmation hearings took place last week for many high-profile nominees to the Trump cabinet.
As these and other nominees are vetted and confirmed, a clearer image of the incoming administration's policies are beginning to take shape.
Donald Trump's choices for CIA director and secretaries of state and defense are getting most of the attention, with questions swirling around the new administration's prospective foreign policy.
One major foreign policy conundrum will be how to manage the United States' relationship with the Islamic Republic of Iran in the wake of the Obama-led nuclear agreement — the Joint Comprehensive Plan of Action (JCPOA) — and associated initiatives.
President-elect Trump's contempt for that agreement is well known. It is shared by virtually all of the congressional Republicans with whom he will be working, as well as by a surprising number of Democrats.
All of Trump's candidates for top national security posts have made their skepticism of the nuclear deal abundantly clear.
For instance, Secretary of State-designate Rex Tillerson indicated he would call for a thorough review of the agreement, leaving open the possibility of its cancellation, renegotiation, or replacement in the long run.
But the "Iran problem" is not limited to weaknesses in the JCPOA in its current form, but also extends to the persistent extraterritorial belligerence of the Iranian regime and to its egregious conduct at home.
Retired Gen. James Mattis, in confirmation hearings for his appointment as secretary of defense, was unequivocal in his description of Iran as the biggest contributor to instability in the region.
He added that American policy in Iraq and Afghanistan should be focused on countering Iran's "malign influence," which is growing in the wake of the policies initiated by the Obama administration." target="_blank">Try watching this vioutube.com, o>
As 23 prominent former U.S. officials underscored in a bipartisan letter to President-elect Trump last week, "It is now clear that Iran's leaders have shown no interest in reciprocating the U.S. overture beyond the terms of the JCPOA which gained them significant rewards.
"Through their extremely high rate of executions at home, and destructive sectarian warfare in support of the Assad regime in Syria and proxy Shiite militias in Iraq, Iran's rulers have directly targeted U.S. strategic interests, policies and principles, and those of our allies and friends in the Middle East," the letter stated.
The continuation of those same hostile and destabilizing activities warrants new economic sanctions in response. Additionally, as the former U.S. officials emphasized, it is time for the "U.S. Government to establish a dialogue with Iran's exiled resistance, the National Council of Resistance of Iran (NCRI)."
The NCRI, and at its core the principal Iranian opposition movement, the Mujahedin-e Khalq (PMOI/MEK), is led by an anti-fundamentalist Muslim woman, Maryam Rajavi, who has articulated a 10-point plan describing the movement's aspirations for Iran.
As Tehran's number one enemy for over three decades, the movement has been the prime target of Tehran's unbridled terror. Some 120,000 MEK activists have been executed by the ayatollahs.
As President George W. Bush publicly acknowledged, it was the Iranian resistance, relying on its vast network of operatives at home, that discovered and revealed Iran's secret nuclear weapons program in 2002.
The movement has long been sidelined by American policymakers, mostly out of undue concern for Tehran's reaction.
Nevertheless, its declared platforms offer something that the current regime never could — a firm commitment to a non-nuclear future for Iran, along with an end to the theocratic system and the political repression that make Iran one of the world's worst abusers of human rights and supporters of terrorism.
The Iranian regime's weaknesses at home is becoming more evident. It is high time for the incoming administration to chart a new course on Iran.
The Trump administration needs to adopt a policy that opposes Tehran's repression and adventurism while supporting the Iranian people's aspirations to establish a democratic and secular rule.
Sadeghpour is the political director of the Organization of Iranian American Communities in the U.S. (OIACUS)
http://thehill.com/blogs/pundits-blog/international/314539-trump-nominees-vocalize-tougher-stance-on-iran-rightly-so