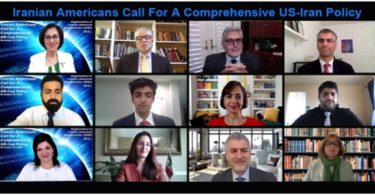 OIAC Webinar Series Presents;  Iranian Americans Call For a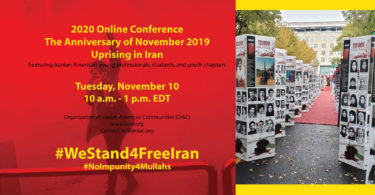 Online Conference Marking Anniversary of Iran Protests November 10, 2020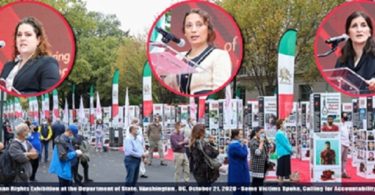 In Remembrance of 120,000 Fallen for Freedom, Iranian People Rising
Crafting a U.S.-Iran Policy After 2020 Election By Ivan Sascha Sheehan and Ramesh Sepehrrad Oct. 29, 2020 A nonpartisan approach in Congress is essential

Would a Biden Administration Acknowledge Tehran's Political Vulnerability? Ivan Sascha Sheehan    |   Nov. 12, 2020 Though the prospect of legal

A Report on Repression and Human Rights Violations in Iran, October 2020 By Poorang Novak November 9, 2020 The following is
Madam Maryam Rajavi's Ten-Point Plan for The Future of Iran
1: In our view, the ballot box is the only criterion for legitimacy. Accordingly, we seek a republic based on universal suffrage.
2: We want a pluralist system, freedom of parties and assembly. We respect all individual freedoms. We underscore complete freedom of expression and of the media and unconditional access by all to the internet.
3: We support and are committed to the abolition of death penalty.
4: We are committed to the separation of Church and State. Any form of discrimination against the followers of any religion and denomination will be prohibited.
5: We believe in complete gender equality in political, social and economic arenas. We are also committed to equal participation of women in political leadership. Any form of discrimination against women will be abolished. They will enjoy the right to freely choose their clothing. They are free in marriage, divorce, education and employment.