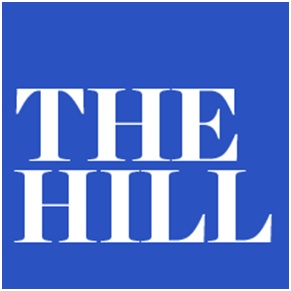 BY FORMER AMBASSADOR JACKIE WOLCOTT, OPINION CONTRIBUTOR — 12/12/17
THE HILL – Too often in Washington, the debate about Iran centers only on nuclear centrifuges and ballistic missiles. We sometimes forget a basic truth: proliferators are also persecutors. It is true in North Korea and it is certainly true in Iran. As the Trump administration and Congress consider new strategies to counter Iran's ever-expanding list of illicit behaviors, there is fresh opportunity to support the people of Iran and have clear eyes on just what kind of regime exists at the other side of the negotiating table.
Recently, President Donald Trump decertified Iran's compliance with the 2015 nuclear agreement, formally known as the Joint Comprehensive Plan of Action (JCPOA). The president rightly warned that Iran was taking advantage of the deal's significant sanctions relief to expand its many malign activities – accelerating its ballistic missile program and expanding its regional terror infrastructure from Yemen to Syria while maintaining a nuclear-threshold status with an agreement set to expire in just a few short years.
Now it is up to Congress to force meaningful changes to a fundamentally flawed agreement. In October, the U.S. House voted to increase sanctions on Hezbollah and the Iranian regime's ballistic missile program. Senators Bob Corker (R-Tenn.) and Tom Cotton (R-Ark.) were also expected to introduce legislation threatening to bring back America's toughest sanctions if Iran comes within one year of obtaining nuclear weapons and if the regime refuses to allow international inspections at key military sites and halt its development of ballistic missiles.
Still missing from the menu, however, is a comprehensive strategy to increase support for the people of Iran – combating human rights abuses, supporting religious and ethnic minorities, and promoting democracy.
The U.S. Commission on International Religious Freedom found that since the JCPOA, the human rights situation in Iran has grown steadily worse. The government of Iran engages in systematic, ongoing, and egregious violations of religious freedom, including prolonged detention, torture, and executions based primarily or entirely on religious affiliation. The State Department noted Iran's "severe restrictions on civil liberties, including the freedoms of assembly, speech, religion and press."
Under President Rouhani, the regime continues to punish any dissidents who disagree with its ideology or seek reform, whether majority Shi'a Muslim clerics, journalists, human rights defenders, or women's rights activists who push for greater equality under the law. Especially targeted are Baha'is, Christian converts and Sunni Muslims.
As of early 2017, at least 90 Baha'is and 120 Sunni Muslims were being held in prison solely because of their religious beliefs. In August 2016, more than 20 Sunnis were executed for "enmity against God" and several others are on death row for the same conviction in unfair judicial proceedings. Sunnis have also been denied building permits for mosques, and Christian pastors, especially converts and house church leaders, have been imprisoned on charges of "apostasy" and "evangelism." These pastors include Ebrahim Firouzi, imprisoned since March 2013 and not due to be released until January 2020.
Iran executed 239 people in the first six months of 2017 – 103 in July alone with 12 executions carried out in public. According to Amnesty International, Iran accounted for 55 percent of all recorded executions around the world in 2016. This is all on top of the brutal genocide Iran sponsors in Syria and the regime's support for terrorist groups that use civilians as human shields in Yemen, Lebanon and Gaza.
We were told the JCPOA would moderate Iran and bring the regime into the "world of nations." But it is impossible to ignore the appalling human rights practices of the regime – like hanging people from construction cranes. Tehran's human rights abuses are accelerating right alongside its regional meddling and support for terrorism.
In his first address to the United Nations General Assembly, President Trump boldly declared that "Iran's people are what their leaders fear the most." It is time for a coordinated U.S. policy that stands squarely with the Iranian people and against their oppressors.
Congress has passed multiple bills authorizing sanctions on those committing human rights violations in Iran. Unfortunately, while presidents have signed those measures into law, human rights sanctions have not been aggressively imposed.
President Trump can make protection of the Iranian people's human rights a pillar of his new Iran strategy. The Trump administration can increase the frequency of designations under Executive Order 13553, which authorizes the blocking of the property of regime human rights abusers. There have only been 21 designations since 2010 under this order. More can be done.
Separately, Congress can also play a critical role by passing binding legislation fully funding a robust human rights strategy while putting the Iranian regime on notice that tough sanctions will be coming back if it continues to egregiously deny the basic rights of its own people.
Illicit nuclear weapons, terrorism and proliferation are all symptoms of a larger disease. We have another chance to make right our support for the people of Iran, and to finally acknowledge and address the malevolent nature of the Iranian regime.
http://thehill.com/opinion/national-security/364426-human-rights-must-be-a-pillar-of-americas-new-iran-strategy?utm_source=December+19%2C+2017&utm_campaign=IWR&utm_medium=email