Sponsored
The Organization of Iranian America Communities
(OIAC-US)
United States Senate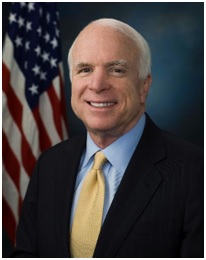 Senator John McCain (R-AZ); Chairman, Armed Services Committee
Hi. I am John McCain. I am honored to be invited to speak in this year's conference and deeply regret not being with you in person. As you boldly call for democracy and human rights in Iran, the American people stand with you in your fight against violence, oppression and terrorism in Iran. Your display of unity is an inspiration to our nation and its people, who like you, sacrifice blood and treasure in pursuit of freedom. As the residents of Camp Liberty and Camp Ashraf are moving to a new home in Albania, this is an important time to focus on the struggle for human rights in Iran. When we look around the world today, we see a world in crisis. Iran's military and intelligence operatives have stepped up their destabilizing activities across the Middle East sowing sectarian tensions and increasing their influence and control in places like Iraq, Syria, Lebanon, Yemen, Bahrain and Gaza. In the absence of strong American action against the Islamic State in Iraq, Syria and across the Middle East, Iran has entered the vacuum of leadership to turn the fight in it's favor. As a result, the conflict grinds on. ISIL terrorizes the region and maintains sanctuary to direct, facilitate and inspire attacks in places like Istanbul, Beirut, Paris, Brussels, San Bernardino and Orlando. And a combination of an indiscriminate Syrian and Russian bombings and ISIL atrocities fuel the worst refugee crisis since the end of WWII.
Unfortunately, the nuclear agreement has not tempered Iran's behavior nor has it improved human rights conditions in Iran. Instead, this dangerous agreement has empowered Iran to be more aggressive in it's malign activities and hegemonic ambitions in the region all while receiving tens of billions of dollars in sanctions relief. Since the agreement was signed, we have already seen Iran test-fire ballistic missiles and threaten to restart its nuclear program, all the while human rights conditions in Iran continue to deteriorate. The theocratic dictatorship in Iran continues to systematically abuse the social, economic, political and cultural rights of the Iranian people. The wide-range of terrorist activities promoted, funded and carried out by Iran constitutes an on-going significant and growing threat to regional stability. It is up to the forces of freedom to stop them. We must do more to counter the dangerous threat that Iran's actions pose. We must resolve to stop the spread of radical terrorism and we must stand united with our friends at this dangerous hour…..
Thank you all for being here and for your unwavering support of the fight for democracy and human rights in Iran and around the world. Your courage to fight for basic human rights and freedom in Iran is an inspiration and I am honored to stand with you in your commitment to this vital cause. Thank you.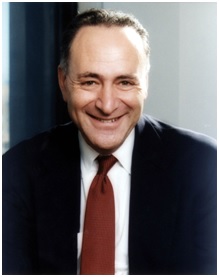 Senator Chuck Schumer (D-NY); Chairman, Senate Democratic Policy Committee
Statement from Senator Schumer:
To all of those gathered in Paris today attending this conference calling for a free and democratic Iran, I express my solidarity with you. I have been an admirer of Persian culture – and the other diverse cultures and traditions in Iran – for many years. The Iranian culture is an amalgam of traditions with ancient and unique roots. So many people in that nation are hardworking, well-educated, and family-oriented people. But for too long, the Iranian regime has not reflected the qualities and desires of its people: their acceptance of other cultures and ways of life, their desire for more of a democratic say in determining their destiny, and their hopes for a more inclusive posture for their country in the world.
Persia, throughout history, has been a place to which people seeking refuge have flocked. Now, we know all too well that is no longer the case. But if only the Iranian people could be set free from the awful regime they have, they would be a beacon of strength not only in the Middle East and Central Asia, but to the whole world.
I am committed to doing everything I can to advocate for the freedom the Iranian people deserve, and I hope that they will one day achieve it.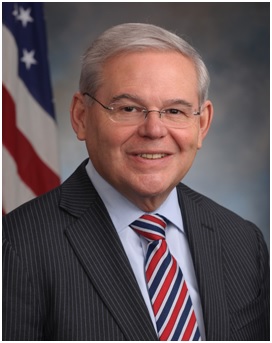 Senator Robert Menendez (D-NJ); Member Foreign Relations Committee
…Bonjour… Salam… Do-rood – Hello and greetings to all of you in Paris…
…I am sorry I could not be with you in person, but remain here in Washington working for you and for your cause.
This year – once again – we join in solidarity… We come together to acknowledge the ongoing, relentless threat of deadly attacks against Camp Liberty…
…We come together to demand that the people in Camp Liberty live in safety and security – no longer the targets of terrorist acts… no longer the victims of violence… no longer left unprotected.
I have called on the Government of Iraq, the United Nations, and the U.S. Government to do more… Again and again I have asked them to commit to expediting a resettlement process for the dissidents so that they can live and prosper outside of Iraq.
I'm heartened that foreign governments, U.S. officials, UN representatives, and Iraqi leaders recognize the importance of the security of the people of Camp Liberty… But, clearly, the danger is real… It's very real…
And we were reminded of it again in the attacks on Camp Liberty on July 4th – reminded that we cannot let up on our efforts to making absolutely certain that MeK residents are safely resettled outside Iraq – and that means a willingness on the part of the United States to show leadership and accept MeK residents here in the United States!
I call on Iraqi officials to do everything in their power to prevent further attacks…and cooperatively work with the UN – work with the United States and host nations – and be part of a safe, secure, rapid resettlement process!
Let's not forget the role the MeK leadership played in exposing the duplicity of the Tehran regime… and the important work you are doing to raise awareness of Iran's nuclear program…
…I can tell you today that I intend to introduce legislation that will hold the regime accountable for its blatant support of terrorism… for its missile testing, its arms smuggling… its cyber-attacks against the United States and our friends and allies in the region … its endemic corruption … its human rights violations… and the list goes on.
We all know Iran's leadership deliberately arms and trains Iraqi Shia militias to destabilize Iraq; they're backing a dictator in Syria who drops barrel bombs on his own people; and they're backing a rebel movement in Yemen that refuses to consider any political process that could end the civil strife.
The fact is — Iran is interested in working with us only to the extent that it protects its interests in pursuing its hegemonic goals in the region.
The situation in Iraq, remains dangerous…Let us hope and pray that, inshallah [In-SHAH-lah] – God willing – the work we are doing will improve the safety and security of the MeK members at Camp Liberty. For that – we stand in solidarity today.
Again, I am sorry I could not be with you in Paris, but my thoughts and prayers are with you all.
Senator Thom Tillis (R-NC); Member Armed Services Committee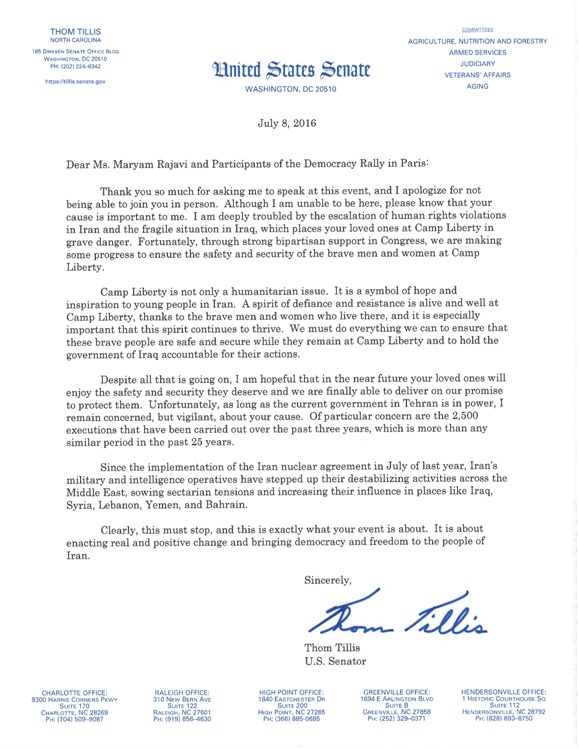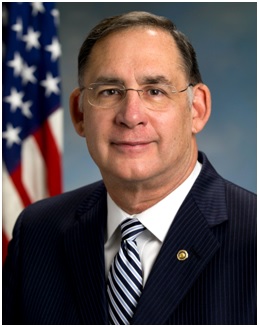 Senator John Boozman (R-AR); Member Appropriations Committee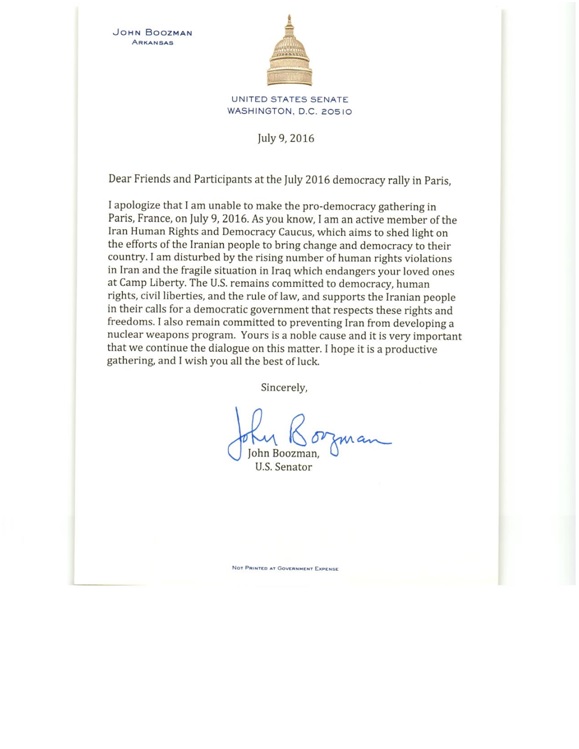 U.S. House of Representatives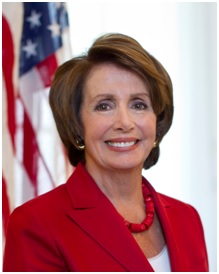 Rep. Nancy Pelosi (D-CA)
House Minority Leader
Greetings to the friends, supporters and advocates gathered for the 2016 Paris Rally for Democracy and Freedom in Iran. Freedom loving people everywhere have a moral obligation to protect human rights. This international gathering honors that responsibility. We must champion the building blocks of peace and prosperity, freedom of speech, religion, and the press in Iran and around the world. I'm proud to say that my state of California is home to more than a half of all Iranian-Americans. Their energetic contributions make America more American. Women, students, and minorities all have a valuable role to play in moving Iran forward. Their persecution must end. This gathering is important to advancing the cause of human rights and freedom. The United States is committed to achieving progress in the international community in this respect and the Iran Nuclear Agreement signals a new era of security and stability in the region and around the world. Until the contributions of all Iranians are valued in Iran, we still have work to do. Thank you for your work and leadership, thank you for your service, and thank you for your commitment to democracy.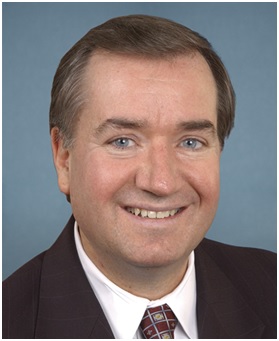 Rep. Ed Royce (R-CA)
Chairman of House Foreign Affairs Committee (HFAC)
Hi, I am Congressman Ed Royce from California and I have the honor of serving as Chairman of the House Foreign Affairs Committee. Our committee remains focused on the threat posed by the radical regime in Tehran and this is a threat you know all too well stripping the rights of the Iranian people has been a consistent policy of this brutal regime since it seized power.
Over the past three and a half decades thousands of Iranians have been taken from family and friends and convicted of vague charges without due process often in closed trials and as we know tens of thousands have been killed, thousands have been tortured in Evin prison. It doesn't have to be this way.
One hundred years ago, Iranians across the political and economic spectrum rose up to demand basic rights, we must remember that it was a Persian king Cyrus the Great who is credited with drafting the first Declaration of Human Rights. It is amazing that the Iranians today enjoy far fewer rights than their forefathers.
This regime has taken the country in reverse, recent reports found that under President Rouhani, the government of Iran has incarcerated hundreds of political prisoners and prisoners of conscience while executing nearly 1,000 people last year and that's why my colleagues and I in Congress continue to press for sanctions on senior Iranian officials involved in these human rights abuses. Some of you also have family and friends who have been murdered or maimed by Iranian government proxies in Iraq for too long.
The world has given the government of Iran, this particular government a free pass to attack the residents of Camp Ashraf with impunity, it is time to say enough and that's why the Foreign Affairs Committee passed House Resolution 650, this critical resolution publicly pushes back against the Iraqi government's failure to effectively protect the residents of Camp Liberty and calls for their immediate resettlement. We must continue to push back against the Iranian government abuse of human rights at home and abroad and I thank you.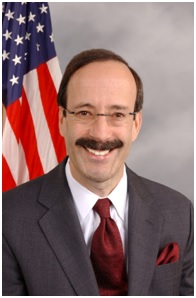 Rep. Eliot Engel (D-NY)
Ranking Member of House Foreign Affairs Committee
Hello, I am Eliot Engel; I am the Ranking Member of the Foreign Affairs Committee of the United States House of Representatives. I am sorry I couldn't be with you today but I want to send my regards and best wishes for a very successful gathering, I admire everyone at this gathering because you are fighting for freedom in Iran.
The United States and Iran should be allies in free democracies in both countries. The American people have no quarrel with the people of Iran, only a difference with the regime which is brutal, which holds down the people of Iran and does not allow them to gain their potential, throws people in jail, including American journalists that were jailed and other Americans that are still in jails and have no voice at all in opposition because it puts down opposition.
So, I want everyone to know that I believe that the United States and a free Iran could be and should be natural allies, the quarrel is not with the people of Iran but with the oppressive regime. So, I want to wish everybody a very good conference, I want to say that we're all going to keep fighting until we have freedom and independence for the people of Iran.
We want to make sure that people are free to express their points of views without being thrown in jail without being ostracized. This is what we believe we want for the people of Iran, we want the same thing that we want for the people of the United States, freedom and dignity and the belief in being able to say what you feel and what you think without being thrown in jail, tortured or harassed.
Just recently the people at camp liberty were harassed and attacked. We need to put a stop to that. That must end as well. So let me conclude by saying, I wish you all again a very very good conference, my heart is with you and we will keep fighting for free and democratic Iran.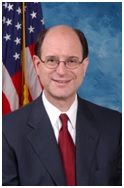 Rep. Brad Sherman (D-CA)
House Foreign Affairs Committee, TNT Sub-Committee
Hello to my fellow parliamentarians, people of Paris and Madam Rajavi,
I am United States Congressman Brad Sherman from California's best named City Sherman Oaks, for 20 years I have served on the Foreign Affairs Committee of the House of Representatives, for the past 20 years I focused on preventing Iran from having a nuclear weapon and on implementing an American foreign policy that reflects our values and our dedication to Human Rights.
I want to commend the MEK for the critical role it played in exposing the Iranian regime's nuclear weapons program. Following the attack on Camp Liberty last year, my colleagues on the House Foreign Affairs committee and I, passed a resolution about demanding the safety of the MEK residents of Camp Liberty, we did this to make it clear to the government of Iraq how serious this issue is and it's need to fulfill its obligations under international law.
The current Iranian regime is not only an existential threat to the US allies in the Middle East and the Peace of the world, but is also a defiant proliferator of terrorism and extremism, I have introduced a bill in the United States Congress, the Iran Revolutionary Guard Corps Sanctions Act to require the U.S. President to block and prohibit all transactions in property and property interests of anyone who knowingly does business with the IRGC, the world must challenge the Iranian regime intensified support for terrorism across the Middle East including Syria, Yemen and Iraq.
I remain committed to ensuring that Iran does not get nuclear weapons that's why I broke with my own political party and opposed the recent Iran nuclear deal, I am sure that the Iranian regime will cheat on that deal and we will then move forward with new sanctions which will force a new policy and hopefully a new regime in Tehran.
I also want to commend Madame Rajavi for her advocacy of democracy, human and women's rights in Iran, only when The Ballot Box determines who holds power, when both women and men can speak freely and Parties can debate, will the Iranian people be able to govern the country for the benefit of all, that is why the commitment of the National Council of resistance of Iran to secular pluralist efforts that respect Liberties, that's why it's just so important, I hope you all enjoy this year's convention. I wish I could be there with you in Paris, I am Congressman Brad Sherman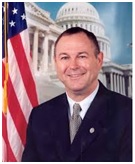 Rep. Dana Rohrabacher (R-CA)
HFAC, Europe Sub-Committee Chairman
Greetings to my friends in Paris. My friends who are freedom fighters and are struggling to create a freer world and a more peaceful world by ridding Iran of its mullah dictatorship. A dictatorship that oppresses the people of Iran but at the same time threatens the peace of the world.
So I wish I was with you today because I was with you last year at this time and I was very inspired by the fact that the followers of the MEK have never given up and that they plan someday to free their country and even as we talk at this moment we realize that not only the people of Iran are you being oppressed, people are being brutalized, but we have people in the desert, in camp liberty who are vulnerable, and just to show how evil a force that they are up against you have unarmed group of people in Camp Liberty being shelled and being rocket attacked by the allies of the mullah's regime, what is that tell you? These are people who threatened no one, people who are isolated yet they are victimized and attacked by this vicious regime.
it's up to us to recommit ourselves, number one to the safety of the people of Camp Liberty but also in the elimination of the mullah's regime that is the root cause of these problems and these threats to the innocent and peaceful people, so today my best wishes to the MEK in Paris and to all the people in Iran who would free themselves from the Mullah's regime that again oppresses them but threaten the whole peace of the world.
So, God bless you and good luck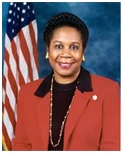 Rep. Sheila Jackson Lee (D-TX)
House Judiciary Committee
Greetings to all of you, I am Congresswoman Sheila Jackson Lee and I'm so disappointed I cannot be with you in Paris but I'm so excited to greet my dear sister and leader, you are my friend, I honor you and respect you, I thank you for all the work that you've done, we are together on raising of the people of Iran for freedom and Justice.
Thank you for your fights for all of those who remain in Iraq, of those who remain in Iran, who are seeking a place of democratic freedom, it is because that you all have gathered, because of the strength of the Persian people, that you're now standing in Paris, standing in the name of freedom and Justice and opportunity.
I am very grateful to have your friendship, I'm very grateful to have you as an advocate for human rights, I'm grateful for your courage that you have stood for the people in camp Ashraf and other camps around the world, I know that freedom is your calling, it is in your heart, it is in your spirit, it is in your soul, it is in mine as well, and I know that you're seeking a government of Iran that when all can come back and be peaceful with their families and respect universal human rights, religious tolerance
and equality for all citizens. You can only do it if we stand united together and stand with Iranian American communities, who many of them are there today in Paris, we are looking forward to the equality of all people, for women and the respect for the rule of law. Again my honor and respect to your great leader, my sister and friend and may you continue in this time to fight for what is right, to stand for equality and to ensure that all may return to Iran, respected with human dignity, respected with justice, respected with freedom.
Thank you again, this is Congresswoman Sheila Jackson Lee, wishing you my very best.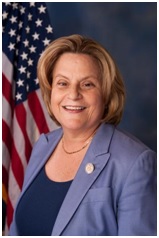 Rep. Ileana Ros-Lehtinen (R-FL)
HFAC, MENA Sub-Committee Chairwoman
Hi, this is Congresswoman Ileana Ros-Lehtinen, I wanted to say especial note of greetings to all of you who are at the 2016 Paris rally for freedom and democracy in Iran. I stand in solidarity with you, and we call attention to horrible Human rights abuses occurring in Iran each and every day.
And I want you to know when I went with Speaker Boehner to the region last year, I raised the problem of Camp Liberty and the egregious human rights violations against those residents with every public official with whom I met.
And that is why I am so proud to pass and support the resolution of Foreign Affairs Committee, House Resolution 650, supporting the residents of Camp Liberty, and calling for more international help, to make sure their human rights are respected.
Thank you and greetings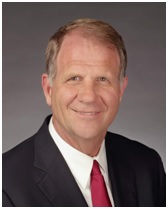 Rep. Ted Poe (R-TX)
HFAC, TNT Sub-Committee Chairman
Hello, my name is Ted Poe, I serve in the United States Congress and I am from the great state of Texas. I represent a number of Iranian Americans who have family members in Camp Liberty. I want you to know that I am your advocate, I am your voice, I spent my entire life Pursuing justice, and before I came to Congress, I served in the courthouse in Houston for 30 years as a judge and before that as a prosecutor. I believe in law and order, you do something wrong and you get punished, but not in Iran,  bad guys like the supreme leader and his imams get away with murder, the supreme leader publicly executes those who want freedom for the Iranian people. As human beings I believe there is a fire in all of us that wants to be free, that fire cannot be quenched by any dictator, it is in our soul.  Many have given their lives in the pursuit of freedom.
You daughters of democracy and you sons of Iran are here today standing defiantly for freedom, you have that fire burning inside of you, for your desire is to live in Liberty and you have paid the price, you have left your homes and your families, you've been wrongfully imprisoned and tortured and you've lost loved ones and yet here you are still standing for what you know is right. I stand shoulder-to-shoulder with you, you are not alone in Washington I am fighting to help you pursue freedom and justice. I introduced a resolution that formally declares that the United States condemns these attacks in Camp Liberty.
It has 66 bipartisan cosponsors and I hope the Congress will soon pass this legislation, residents of Camp Ashraf were promised that if they move to Camp Liberty they would be safe, that was a lie, your friends and family have died in Camp Liberty and Camp Ashraf, Camp Liberty is no safer than Camp Ashraf, it turns out that the long arms of the mullahs in Tehran reach deep into Iraq as well. Attacks have already claimed the lives of 140 residents and wounded 1300 other individuals and it resulted in the abduction, kidnapping of 7 individuals.  The Iranian government those freedom stealing thugs, are afraid of you, they are afraid of what you stand for, Freedom, liberty and justice.
Those three things threaten their power and power is all that they have right now, the supreme leader may think he's omnipotent, that he may think that there will be no punishment for his murder of the innocents but he will not rule forever and one day and I hope this day is soon, the supreme leader would supremely fall and then someday he will face his maker and be judged, judged just like all of us and Justice will be done. Then democracy and freedom will once again flourish in Iran and the freedom fighters can finally return home to join their families and their countrymen and building a new peaceful Iran, until that day continue to stand tall, stand in defiance, stand for liberty and freedom and know that your mission is righteous and it is just, and that's just the way it is.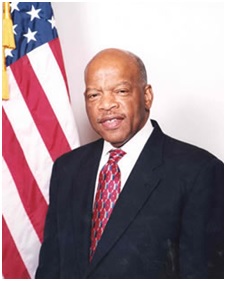 Rep. John Lewis (D.GA)
House Ways and Means Committee
Hello. I'm Congressman John Lewis of Georgia. I grew up in rural Alabama, but in 1955, only 15 years old, I heard of Martin Luther King Junior, heard of Rosa Parks. And in 1957 at the age of 17, I met Rosa Parks, and next year I met Martin Luther King Junior, and I got involved in the American civil rights movement, and I have not looked back since. I want to just salute each and every one of you for standing up, for speaking up, for finding a way to get in the way.
Thank you for inviting me to join you, and I'm sorry that I cannot be with you in person today. This is a very difficult time for so many people around the world. I know that you are concerned about your friends and loved ones.
And I want more than ever each and every one of us to look deep within and recommit ourselves to peace, to non-violence, to patience, and the way of love and be hopeful, be optimistic, and never ever give up. And Never ever give in. You must keep the faith and keep your eyes on the prize. My friend, my late brother whom I admire and love in the struggle, Dr. Martyn Luther King Junior, often said that the nonviolence is a powerful and just weapon. During 60s, as a participant in the American civil rights movement, I was arrested more than 40 times. But I kept the faith. I kept my eyes on the prize, and whatever happens, to your friends, to your love ones, keep pushing, keep pulling, and keep finding a way to get in the way. Non-violence, the way of peace, cuts without wounding, it ennobles the person who wills it. It is a sword that heals. It reminds us constantly that hate is too heavy of burden to bear.
So as we never hate, for we are one people, we are one family, we all live in the same house. The world house. And we must learn to live together as brothers and sisters, if not, we will perish as fools. Hang in there, keep the faith, you will win a victory, and your victory, will be our victory. Your victory will be victory for all humanity. Again my friends, my thoughts and prayers are with you. This is a long struggle. Our struggle is not a struggle that last one day, or one week, or one month, or one year. It is a struggle of a lifetime, to redeem the soul of our planet, and create what we call in the American civil rights movement, the beloved community.
Thank you very much and good luck.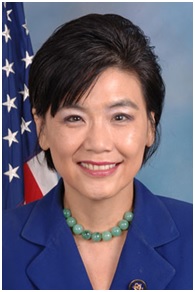 Rep. Judi Chu (D-CA)
House Judiciary Committee
Hello, I am Congresswoman Judy Chu from California's 27th district, I'm sorry I could not join you at the 2016 Paris Rally for Democracy and Freedom in Iran.  From here in Washington DC to all of you in Paris I want you to know that I stand in solidarity with you and your fight for freedom democracy and human rights in Iran and I'm so impressed by the many students, scholars, former political prisoners, women's rights Advocates and other leaders who have joined together once again for this important cause.
For too long Iran's theocratic rulers have repressed their people and threaten others, already Iran is a world leader in executions second only to China, but now the leaders there are adopting increasingly cruel and inhumane punishments like blinding prisoners with acid or removing their eyes. This is an affront to the peaceful and open Iran that you represent.
I strongly support your work to establish a free and Democratic Iran that works with US and others to build a safer world, not one that funds Terror or threaten world peace with a dangerous nuclear program, and I know that these are goals that are shared by the people in Camp Liberty who struggle to survive in an increasingly perilous situation vulnerable to the aggression of the Iranian government and their proxies.
We must end this humanitarian crisis and find a safe and permanent home for the residents there and that is why I am so pleased that house resolution 650, a bill that I have cosponsored, to provide for the Safety and Security of the people living in Camp Liberty was recently approved unanimously by the House Foreign Affairs Committee.
I'm committed to the safety of the people of Camp Liberty and I will continue working with you and our government to make sure they are never abandoned, so thank you again for all of your important work to promote human rights and a more free Iran and know that I am proud to join you in this effort.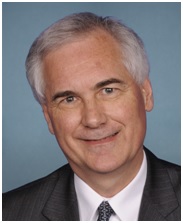 Rep. Tom McClintock (R-CA)
House Budget Committee
Hi, I'm Congressman Tom McClintock.  I join with my colleagues in congress, the half million Iranian ex patriots in the Unites States, the American people, and freedom loving people around the world in sending best wishes for the 2016 International Convention in Paris of all the groups worldwide that are preparing for the liberation of Iran.
From the streets of Tehran where they have fought, to the free cities around the world where they are organizing, the Iranian people have engaged in a noble struggle to restore their liberty.
In the face of rigged elections and a campaign of terrorism by the Iranian government against its own people, the Iranian liberation movement has won the admiration of the world for its valiant fight for freedom and the creation of a true form of a representative government.  And I can tell you the Iranian Human Rights and Democracy Caucus within the Unites States House of Representatives is determined to see this happen.  The people of Iran can take confidence that their cause is just, that they are not fighting alone, and that in the full measure of time just causes always prevail.
In the darkest hours of that struggle Thomas Paine offered these words as a promise to those everywhere who struggled for their freedom.  He wrote, "These are the times that try men's souls, the summer soldier and the sunshine patriot will in this crisis shrink from the service of their country but he that stands it now deserves the love and thanks of man and woman.
Tyranny like hell is not easily conquered yet we have this consolation with us that the harder the conflict the more glorious the triumph, what we obtain too cheap we esteem too lightly it is dearness only that gives everything its value.  Heaven knows how to put a proper price upon its goods and it would be strange indeed if so celestial and article as freedom should not be highly rated.