OIAC Webinar Series Presents:
 2022 US Iran Policy
EXAMINING ALTERNATIVES & BRIDGING A PATH FORWARD
Tuesday, December 21, 2021 | 12:00 – 1:15pm EST
Registration: http://bit.ly/2022USPolicy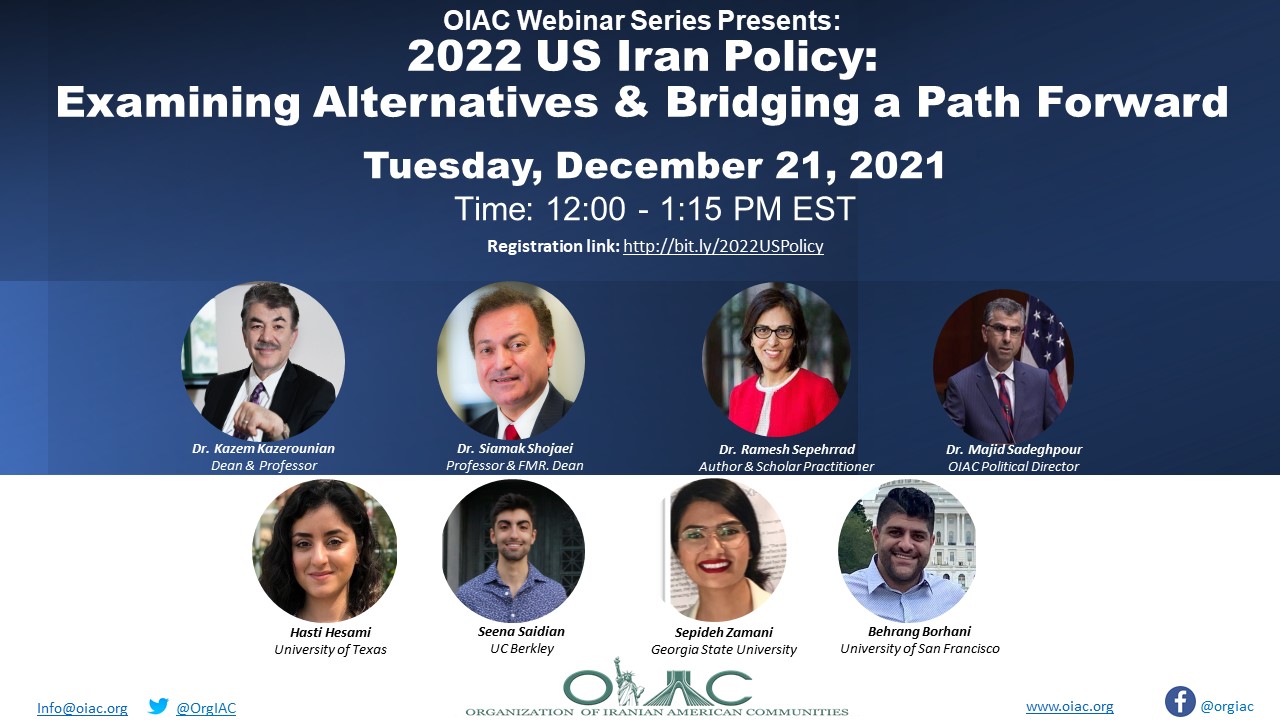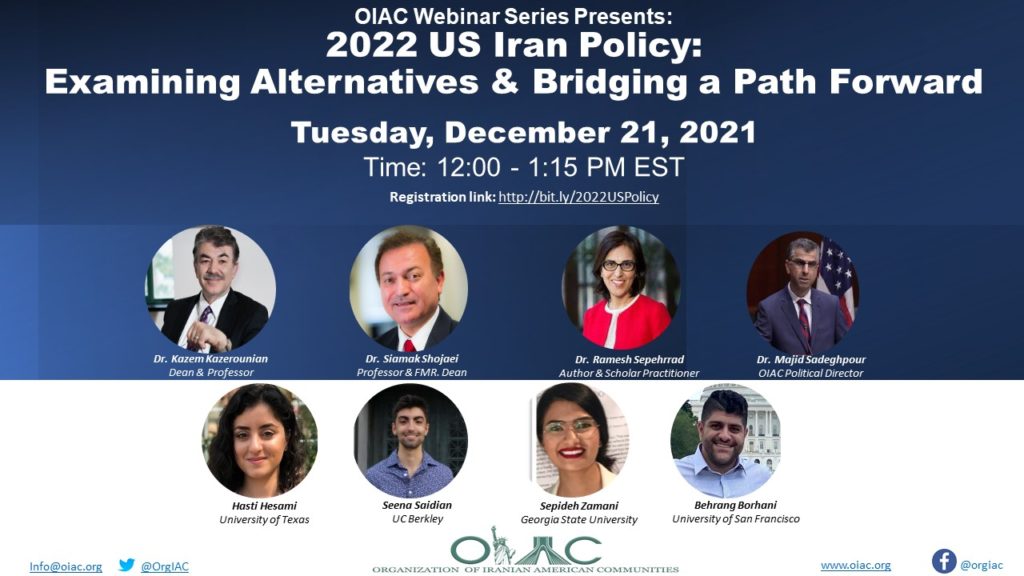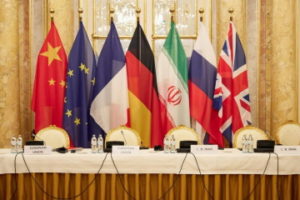 Iran Agrees to Replace Cameras at Nuclear Site but Blocks Images
Iran's failure to allow the U.N. nuclear agency to fully monitor its nuclear program is hindering talks in Vienna on restoring the 2015 nuclear deal.
The New York Times, December 15, 2021
BRUSSELS — Faced with a potential vote of censure by the board of the International Atomic Energy Agency, the nuclear watchdog of the United Nations, Iran agreed Wednesday to replace surveillance cameras at a key site that manufactures centrifuges.
But Iran continues to block United Nations inspectors from viewing the video those cameras produce, and from replacing the full memory cards in cameras at other sites. read more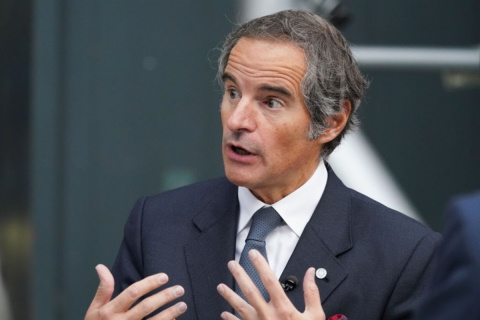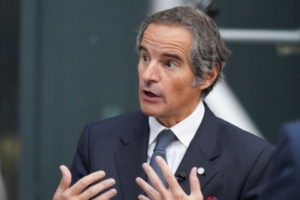 U.N. nuclear chief says view of Iran 'blurred'
Politico, December 14, 2021
ABU DHABI, United Arab Emirates — The head of the United Nations nuclear watchdog warned Tuesday that the restrictions faced by his inspectors in Iran threaten to give the world only a "very blurred image" of Tehran's program as it enriches uranium closer than ever to weapons-grade levels.
Speaking in a wide-ranging interview to The Associated Press, Rafael Mariano Grossi said he wanted to tell Iran that there was "no way around" his inspectors at the International Atomic Energy Agency if the Islamic Republic wanted to be "a respected country in the community of nations." read more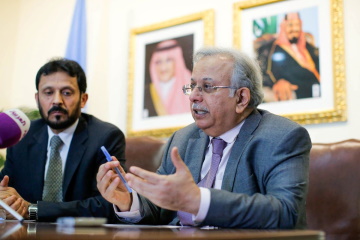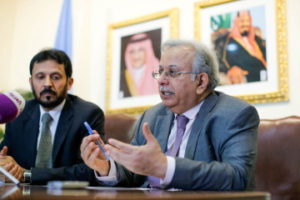 Saudi UN envoy: Iran playing "games" in talks with kingdom
Reuters, December 13, 2021
DUBAI, Dec 13 (Reuters) – Saudi Arabia's envoy to the United Nations said the kingdom wanted more substantive talks with Iran but that Tehran was so far biding its time and playing "games" in the discussions.
Saudi Arabia and Iran, the region's Sunni Muslim and Shi'ite powerhouses, launched direct talks this year at a time global powers are trying to salvage a nuclear pact with Tehran and as U.N.-led efforts to end the Yemen war stall. read more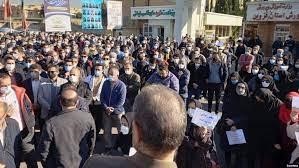 Violence Reported As Iranian Teachers Protest For Higher Pay
Radio Farda, December 13, 2021
Teachers and educators in Iran are on strike for a third day in a row demanding salary rises, with police violence reported against protesters in Tehran.
Hundreds of protesters gathered in front of the parliament building on December 13 to protest against what they consider unfair labor conditions, and to demand the release of one of their colleagues who was detained during a similar demonstration two days earlier. read more
Latest Videos From Inside Iran
---
---
Donation
501 (c)(3) Tax deductible
Please,
Donate to Organization Of Iranian American Communities
Your donation will help OIAC advocates for a democratic, secular and non-nuclear government in Iran. Founded on the respect for human rights, gender equality, religious and ethnic tolerance, as wells as social, economic justice, and security for America. Our goal is to organize Iranian-American communities in the United States to promote these values.
Thank You,
http://www.oiac-us.com/donation/