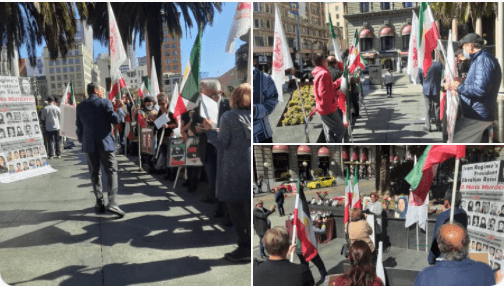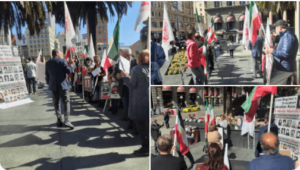 Call for Prosecution of Iran's Ebrahim Raisi
Iranian Americans Rally Across U.S.
OIAC, October 10, 2021
Over a 2 day period beginning Friday, October 8, 2021, in observance of The World Day Against The Death Penalty, Iranian American Community leaders held rallies and photo exhibitions in Washington, DC, Los Angeles, San Francisco, Atlanta, and Dallas and called for prosecution of Iranian regime president Ebrahim Raisi and other regime officials for their role in the 1988 Massacre of 30,000 political prisoners.
In Washington, DC, the event was held outside the entrance to the U.S. Department of State. In addition,
4 TV-trucks traveled through Washington, DC streets, displaying videos, images, and text about Ebrahim Raisi's abysmal human rights records and calling on President Biden to help prosecute Raisi now.
click to read more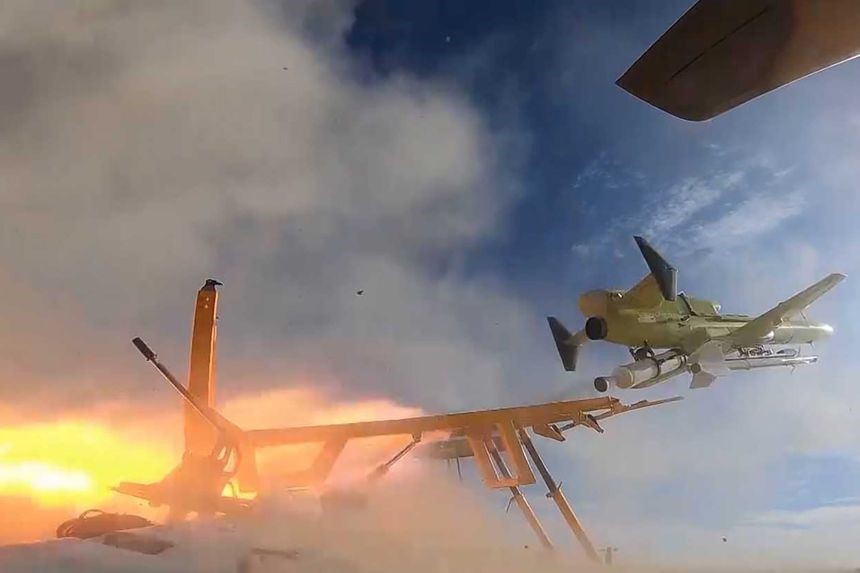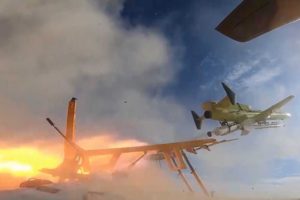 Iran's Armed-Drone Prowess Reshapes Security in Middle East
Tehran uses off-the-shelf components to build armed drones used in attacks that challenge the U.S. and its allies in the Middle East
The Wall Street Journal, October 6, 2021
A deadly attack on an oil tanker by explosive-laden drones. Unmanned aircraft launched from the Gaza Strip hitting Israeli neighborhoods. Strikes on Saudi Arabian refineries and pipelines and on bases housing U.S. troops in Iraq.
Behind this wave of attacks, U.S., European and Israeli defense officials say: Iran and its allies across the Middle East. They say Tehran's rapidly developing ability to build and deploy drones is changing the security equation in a region already on edge.
The drones themselves are often made with widely available components used in the ever-growing commercial drone market and by hobbyists, the officials say. Some mimic the designs of Israeli and American military drones.
click to read more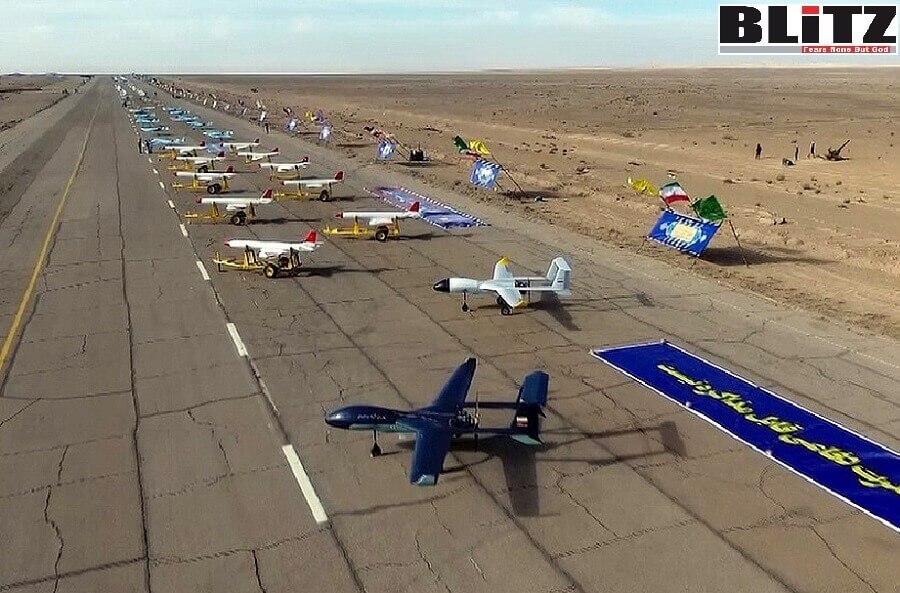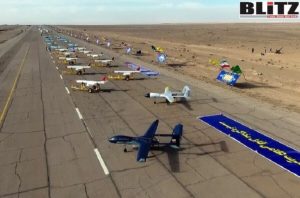 Iranian Quds Force's incitement of regional war and terrorism
Weeklyblitz, October 1, 2021
The Islamic Revolutionary Guard Corps (IRGC) Quds Force is chiefly using various unmanned aerial vehicles (UAVs) for its terrorist operations as well as for supplying its proxies in the region. To an extent, the regime is trying to compensate for its outdated and decrepit Air Force with this technology, said National Council of Resistance of Iran in a recently released document. It said, Drones are one of the primary weapons used by the Iranian regime to export terrorism and warmongering, which is why, over the past decade, Tehran has invested heavily in drone production despite drastic economic challenges.
UAV production by the Ministry of Defense and the Aerospace Force of the IRGC
To produce UAVs, the clerical regime smuggles some of the main parts, such as engines and electronic components, from foreign countries; other required components are produced in various industries within Iran.
click to read more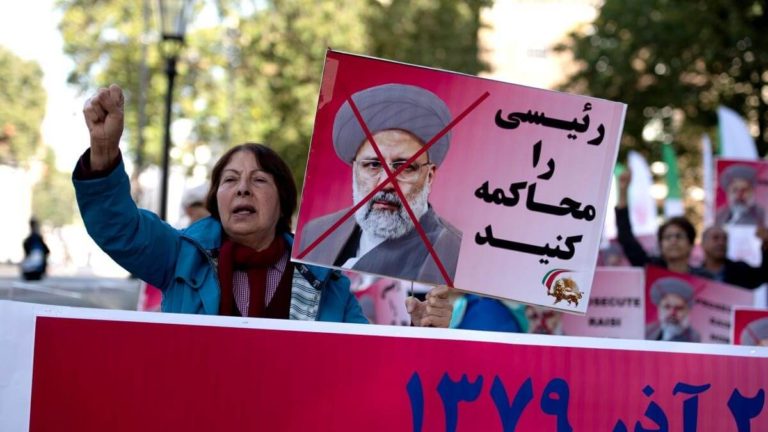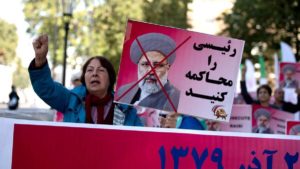 Call to arrest Iran's President Raisi if he attends Cop26 in Glasgow
The Sunday Times, October 8, 2021
A formal request has been made to arrest the Iranian president for crimes against humanity if he attends Cop26 in Glasgow. Reports from Tehran suggest that President Raisi, 60, who took office in August, is considering making the climate conference his first overseas visit. President Biden and the Pope are expected to attend the event next month.
Human rights campaigners, victims and relatives of those who have been tortured and executed by the Iranian regime have called on Police Scotland to investigate Raisi under the legal concept of universal jurisdiction.
click to read more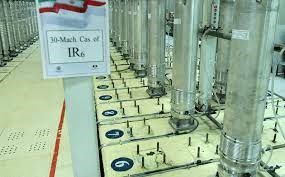 Iran cannot set new conditions for resuming nuclear talks – Germany
Reuters, October 4, 2021
BERLIN, Oct 4 (Reuters) – Germany would reject any Iranian demands for the United States to release frozen Iranian assets as a condition for nuclear talks to resume, Germany's foreign ministry said on Monday.
"If here new conditions are being set by Iran for talks to be resumed, then we reject that," a German foreign ministry spokesman said after Iranian foreign minister Hossein Amir-Abdollahian's demand for assets worth 10 billion dollars to be released as a goodwill gesture.
click to read more
Iran Protests & More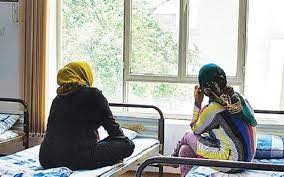 Worrying Rise of Women Facing Social Harms in Iran
Iran Focus, October 7, 2021
Social crises in Iran are increasing daily, and those who hurt most and without any support under the mullahs' rule are Iran's women.
Recently it has been seen that some women in the country's metropolis are searching for their daily income on the streets. These women are mostly resorting to scrounging garbage and are cardboard sleepers who are risking their health in such jobs to have the opportunity of one meal per day.
These women suffering from poverty believe that a job that is not prostitution is good because they are not dealing with their dignity and health, and unfortunately in a country like Iran where the last concern of the government is the people, this can be only by collecting garbage from the streets in runoffs and the city's trash.
click to read more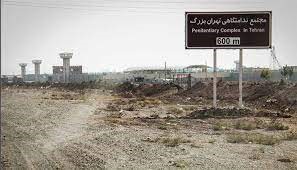 Political prisoners beaten and injured in notorious Tehran prison
Iran-Hrm, October 9, 2021
Several political prisoners at the Greater Tehran Penitentiary were severely beaten and injured by a number of ordinary criminals hired by prison authorities on Friday.
The hired inmates attacked the political prisoners with machetes and knives.
The political prisoner were unlawfully kept in a ward that holds inmates convicted of dangerous crimes in Qarchak Prson.
During the attack, Shapour Ehsani Rad, Pouya Ghobadi, Esmail Gerami, Akbar Bagheri and Akbar Faraji were injured and taken to the prison's infurmary.
click to read more
---
---
Donation
501 (c)(3) Tax deductible
Please,
Donate to Organization Of Iranian American Communities
Your donation will help OIAC advocates for a democratic, secular and non-nuclear government in Iran. Founded on the respect for human rights, gender equality, religious and ethnic tolerance, as wells as social, economic justice, and security for America. Our goal is to organize Iranian-American communities in the United States to promote these values.
Thank You,
http://www.oiac-us.com/donation/