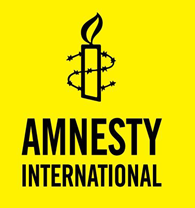 Iran: Security forces use live ammunition and birdshot to crush Khuzestan protests
Amnesty International, July 23, 2021
Iran's security forces have deployed unlawful force, including by firing live ammunition and birdshot, to crush mostly peaceful protests taking place across the southern province of Khuzestan, Amnesty International said today. Video footage from the past week, coupled with consistent accounts from the ground, indicate security forces used deadly automatic weapons, shotguns with inherently indiscriminate ammunition, and tear gas to disperse protesters.
Since protests over severe water shortages erupted in Khuzestan on 15 July, security forces have killed at least eight protesters and bystanders, including a teenage boy, in seven different cities. According to official statements, one police official was also shot dead in Mahshahr. Scores of people, including children, have been injured, including by birdshot, and several are hospitalized in critical condition due to gunshot wounds. Security and intelligence forces have swept up dozens of protesters and activists, including many from the Ahwazi Arab minority, in mass arrests.
Click to read more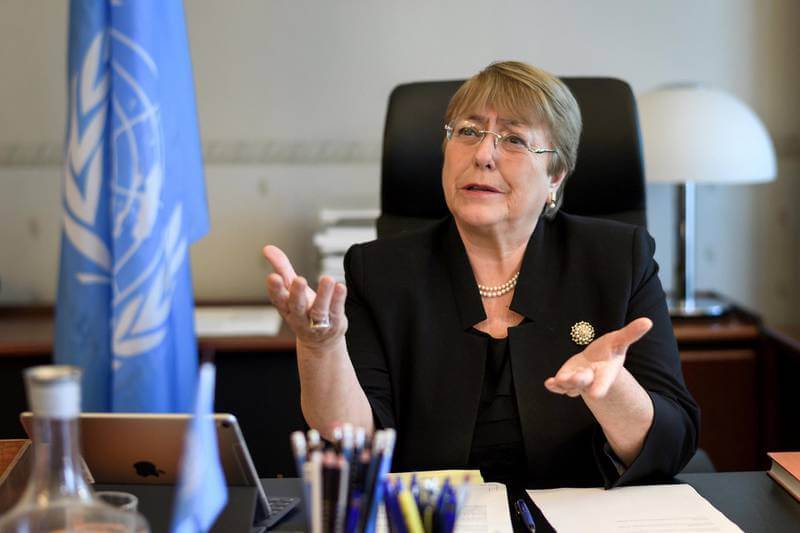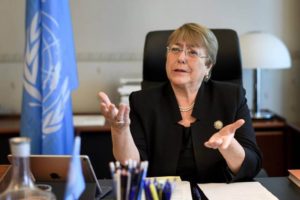 Iran should solve water crisis instead of attacking protesters, UN say
UN rights chief blames water shortages in south-western Iran on years of mismanagement
The National News, July 23, 2021
Iran should improve water supplies across its drought-stricken south-west instead of killing, injuring and jailing those who protest against shortages, the UN's human rights chief said on Friday.
Michelle Bachelet, the UN high commissioner on human rights, said she was "extremely concerned" by the deaths, injuries and arrests of those demonstrating against water shortages in Khuzestan province.
Click to read more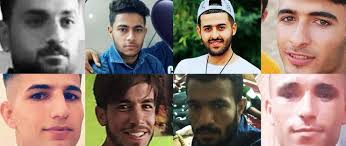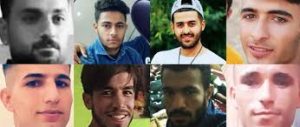 Iran accused of using unlawful force in water protest crackdown
The Guardian, July 23, 2021
Iran is using unlawful and excessive force in a crackdown against protests over water shortages in its oil-rich but arid southwestern Khuzestan province, according to international rights groups.
Amnesty International said it had confirmed the deaths of at least eight protesters and bystanders, including a teenage boy, after the authorities used live ammunition to quell the protests.
Click to read more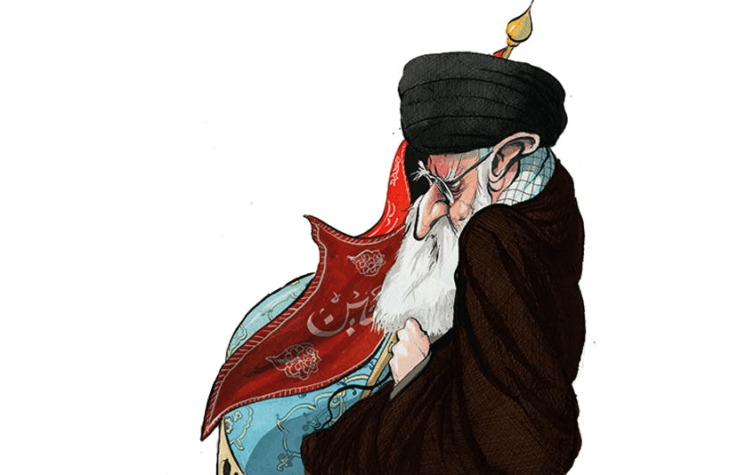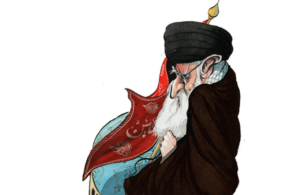 Tehran is repeating the Shah's mistakes
They disappeared their opponents. They hounded them and even assassinated them, but they never, ever shot them in the streets
Spectator World, July 21, 2021
The Iranian province of Khuzestan is oil-rich but water-poor. At the best of times, the southwestern region is a problem for Tehran. On the border with Iraq, it's home to an Arab minority that has long been targeted. The province has separatist inclinations, which led to a failed uprising in 1979 and sees the occasional attack continue to this day. Unsurprisingly, it is not favored by central government. It's impoverished and lacks many basic services; quality of life is poor.
Khuzestan is now in its sixth straight day of protests after water shortages in its major cities. Video footage filmed from protests reportedly shows tanks on fire after protestors set them alight as well as protesters blocking roads while riot police fire teargas into crowds and shots sound in the background.
Click to read more
Iran Protests & More
https://www.youtube.com/watch?v=s4KfzZsZhbE&feature=youtu.be
https://www.youtube.com/watch?v=PjmwQqAr5wc&feature=youtu.be
https://www.youtube.com/watch?v=GzM54hwTo54
https://www.youtube.com/watch?v=b_lRtqDrcBs
https://www.youtube.com/watch?v=wHu40FQz9KY
https://www.youtube.com/watch?v=OqsOr_AEhGs&feature=youtu.be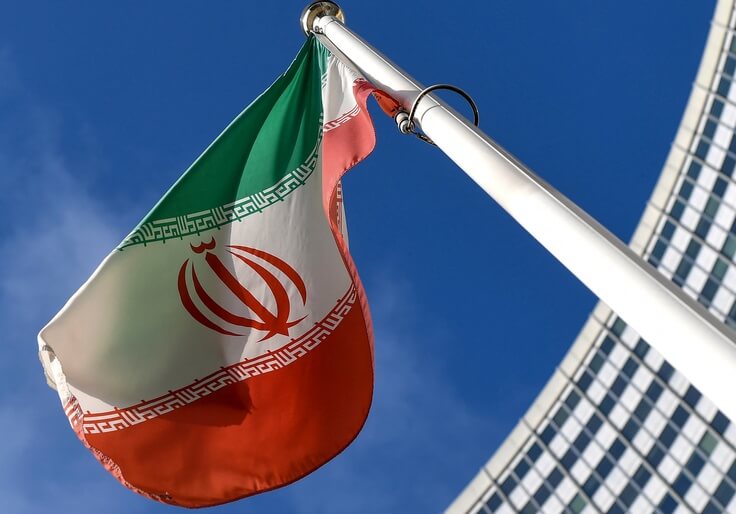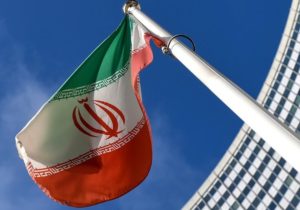 Bipartisan Lawmakers Want Iran's Illicit Financial Empire Exposed
Intel could help sculpt sanctions as Biden negotiates nuclear deal
The Washington Free Beacon, July 22, 2021
A pair of bipartisan congressmen want the U.S. intelligence community to pull the curtain back on the Iranian regime's illicit financial empire, providing a window into the hardline government's funding networks as the Biden administration moves to unwind harsh economic sanctions on the country.
Reps. French Hill (R., Ark.) and Al Lawson (D., Fla.) seek to force the Biden administration to disclose intelligence information it has on the Iranian regime's illicit financial channels, which have helped keep the government afloat as its economy flounders under American sanctions. Iranian supreme leader Ali Khamenei controls a business empire reportedly worth $95 billion. This money has helped to keep the clerical regime in power as its people face food, water, and gas shortages.
Click to read more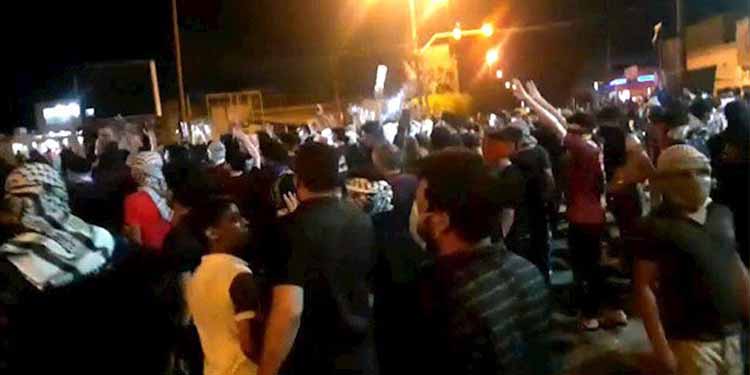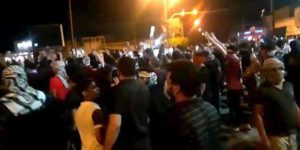 Sweeping arrests of locals amid water protests in southwest Iran
Iran-Hrm, July 24, 2021
Iran's IRGC and security forces have rounded up and detained scores of locals amid the ongoing protests over water shortage in Kuzestan Province.
According to activists and local reports, the state security forces arrested several injured protesters from hospitals.
A number of activists who had been previously arrested during the widespread protests in November 2019, are among those arrested.
Many injured protesters are not seeking hospital treatment due to fear of arrests.
The local Khakzadegan Telegram channel identified the names of 350 people who have been arrested.
Click to read more
Free Iran 2021, Global Summit, July 10, 2021:
https://www.youtube.com/watch?v=J0beJ4nIp1w
https://www.youtube.com/watch?v=qKir0GMWvC8
https://www.youtube.com/watch?v=FP8LuRqggIQ
https://www.youtube.com/watch?v=xdl7XfNH6jw
https://www.youtube.com/watch?v=4PTmQoU8d1Y
https://www.youtube.com/watch?v=Axj7z1C8eBY
https://www.youtube.com/watch?v=LcMTKjPZH5c
https://www.youtube.com/watch?v=9HI6vTvYKIQ
https://www.youtube.com/watch?v=QR8N-2Spdtk
https://www.youtube.com/watch?v=Wccf61JyuxY
https://www.youtube.com/watch?v=jkRF58IXQys
https://www.youtube.com/watch?v=EcsYvonAGm0
https://www.youtube.com/watch?v=SnAAhe-lLJg
https://www.youtube.com/watch?v=FZ9Ev3Xhgi0
https://www.youtube.com/watch?v=w2UAHpYs5vU
https://www.youtube.com/watch?v=ALs1SOdyBdw
https://www.youtube.com/watch?v=IaAD5lM5IU4
https://www.youtube.com/watch?v=yH5Eia-vNTU
---
---
Donation
501 (c)(3) Tax deductible
Please,
Donate to Organization Of Iranian American Communities
Your donation will help OIAC advocates for a democratic, secular and non-nuclear government in Iran. Founded on the respect for human rights, gender equality, religious and ethnic tolerance, as wells as social, economic justice, and security for America. Our goal is to organize Iranian-American communities in the United States to promote these values.
Thank You,
http://www.oiac-us.com/donation/