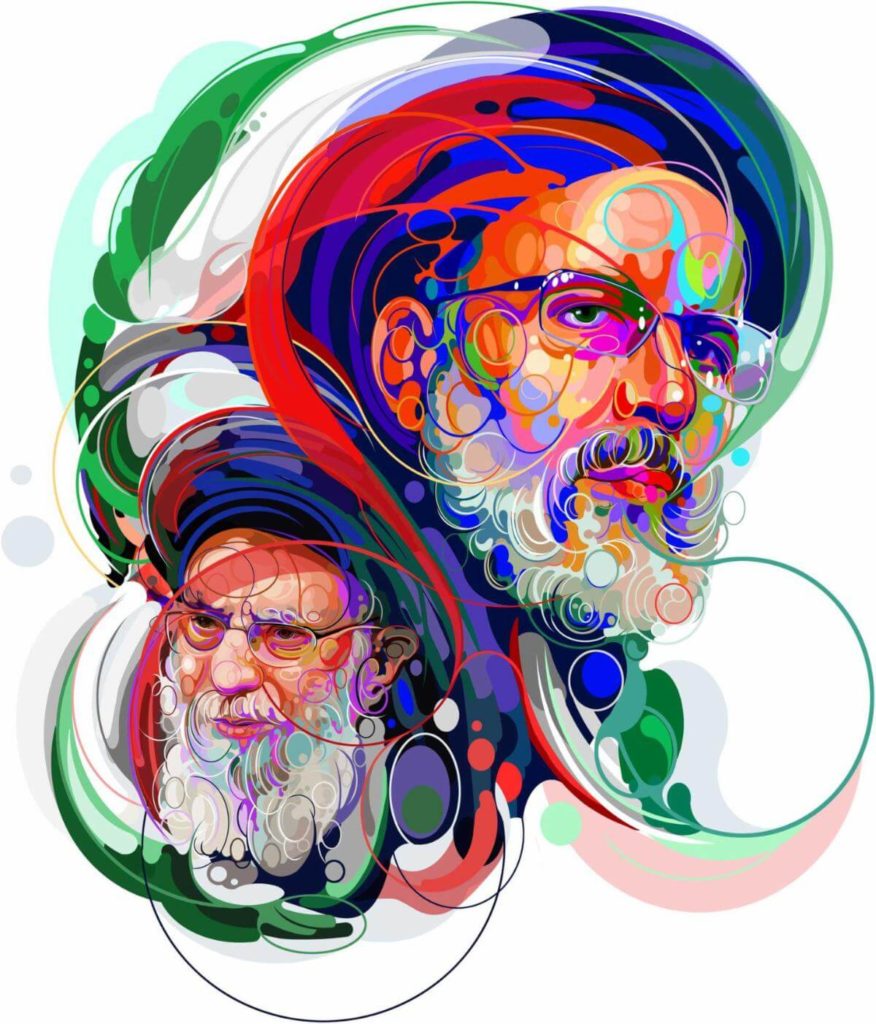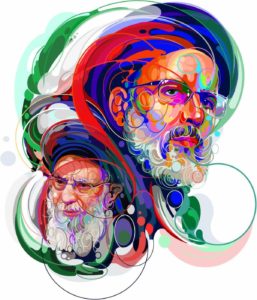 In Ebrahim Raisi, Iran's clerics have groomed and promoted their ruthless enforcer
Washington Post, June 25, 2021 by Reuel Marc Gerecht and Ray Takeyh
This month, Iran held the most boring — and most consequential — presidential election in its history. Boring because the election was rigged virtually from the start. What made it consequential is not because the winner, Ebrahim Raisi, is a gruesome and unapologetic killer who has spent his entire career inside the regime's coercive institutions. Nor is it because Raisi is the first Iranian president to fit that description. Both former president Ali Akbar Hashemi Rafsanjani and Hassan Rouhani, the current president, were instrumental in building and using the Iranian police state. Unlike Raisi, who has had little involvement in foreign affairs, these two supposedly "pragmatic" clerics advanced operations abroad that killed Americans, Israelis and Jews around the world.
What is instead most striking about Raisi is that he has been groomed for this moment — a moment when the regime teeters on the brink of illegitimacy and needs a brutal enforcer. Raisi isn't a clever, well-read mullah, as were so many of the Islamic republic's founding fathers. But he is the quintessence of a mature Islamic Republic of Iran: He's all about compulsion sustaining a creed that ever-smaller numbers of Iranians embrace. The mullahs' hope is that Raisi is ruthless enough to overcome rising resistance to their rule.
Click to read more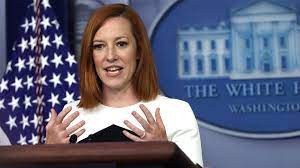 White House vows to hold new Iranian president 'accountable' for rights violations
The Washington Times, June 21, 2021
The White House said Monday that Iranian President-elect Ebrahim Raisi will be held accountable for human rights violations and that President Biden has no plans to meet with him as talks on a revived nuclear deal approach the finish line.
White House press secretary Jen Psaki said Mr. Raisi, a longtime hard-line judicial official in the Iranian regime who is still under U.S. sanctions for his role in the 1988 mass execution of political prisoners, "will, of course, be held accountable for violations of human rights on his watch."
"Going forward, we strongly urge the Iranian government regardless of who's in power to release political prisoners, improve respect for human rights and fundamental freedoms for all Iranians," Ms. Psaki said.
Click to read more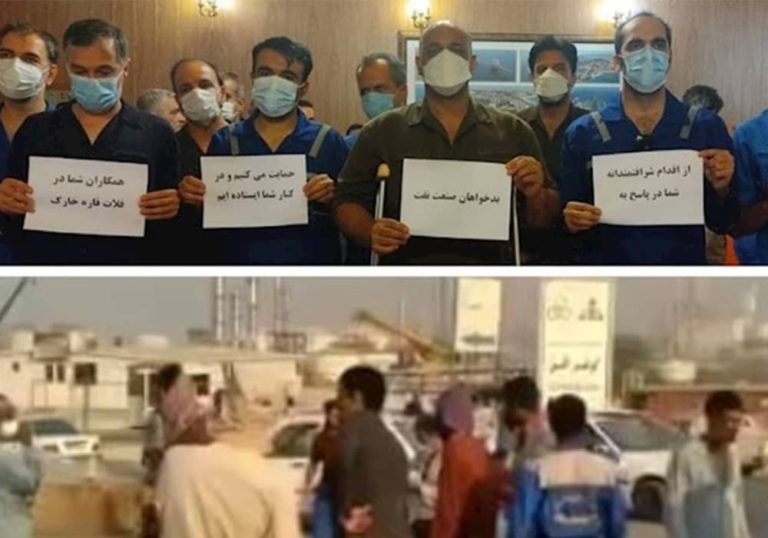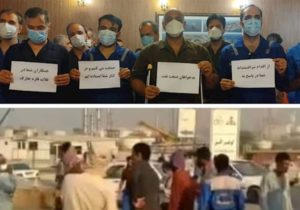 Iran Energy Workers Hold Wage Protests as Economy Hit by Sanctions
US News, June 25, 2021
DUBAI (Reuters) – Thousands of workers in Iran's energy sector have held protests for better wages and working conditions in southern gas fields and some refineries in big cities, according to Iranian news agencies and social media postings.
With an economy tanked under the weight of U.S. sanctions and the worst COVID-19 pandemic impact in the Middle East, Iran has faced nearly continuous protests by workers and pensioners for months over an inflation rate of more than 50%, high unemployment and unpaid wages.
An unspecified number of workers with temporary hiring contracts "stayed home" to press for higher wages earlier this week in Assaluyeh, Iran's main gas production hub on the Gulf, the semi-official Iranian Labour News Agency (ILNA) reported.
Click to read more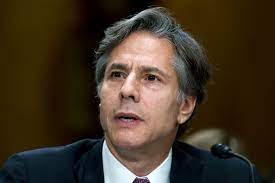 Blinken: "serious concern" if Iran fails to extend lapsed inspection deal with IAEA
Reuters, June 25, 2021
PARIS, June 25 (Reuters) – Any failure by Tehran to extend a monitoring agreement with the U.N. nuclear watchdog that expired this week would be a "serious concern" in talks to revive its nuclear deal with world powers, the U.S. Secretary of State said on Friday.
Antony Blinken made the comments hours before the head of the IAEA was expected to update its board of governors on whether it had reached a deal to extend the monitoring agreement, which lapsed on June 24.
Iran has been in talks with world powers since April about reviving the 2015 deal under which it agreed to curbs on its nuclear programme in return for the lifting of sanctions. The Vienna talks are now in a pause expected to last until next week.
Click to read more
Iran Protests & more
Iran Protests & More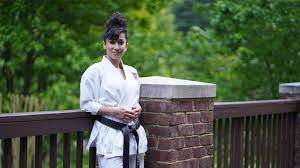 Former Iranian refugee represents the United States as karate world champion
Soolmaz fled Iran as a child with her family and embarked on a harrowing journey to safety. She is now a 14-time U.S. Champion and World Champion in traditional karate.
UNHCR, June 20, 2021
In the 1980's, Soolmaz Abooali's parents found themselves in a precarious situation. Both were activists and making a future for their family in Iran was becoming increasingly difficult. When she was four, Soolmaz and her mother made the dangerous journey to Pakistan and eventually to Bangladesh in search of safety.
With the help of UNHCR, the UN Refugee Agency, Soolmaz and her family received funding and assistance. While the modest support offered was of use, her family had to find scrappy ways to not only survive but attempt to thrive.
Click to read more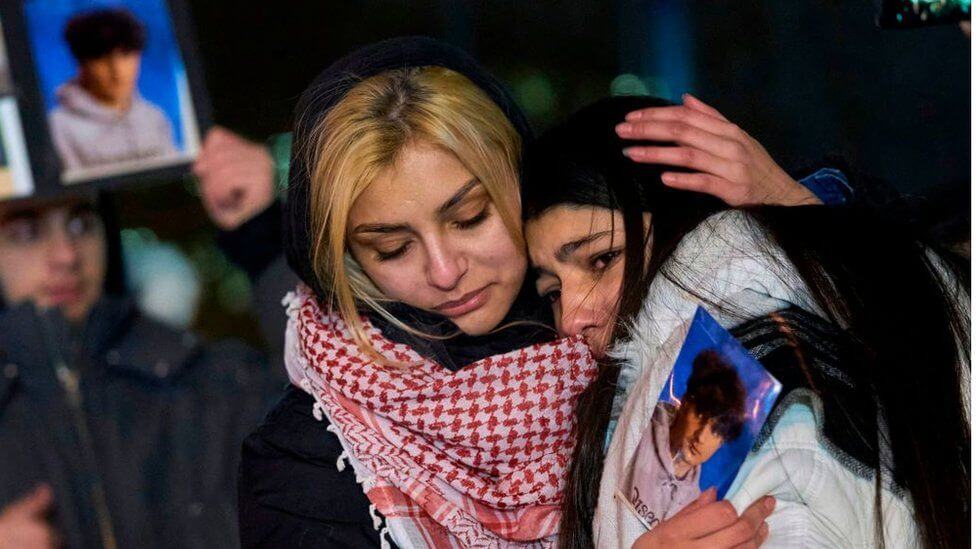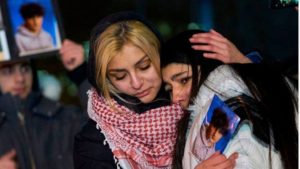 Canadian report slams 'reckless' Iran for downing of flight PS752
BBC, June 25, 2021
Ukraine International Airlines flight PS752 was hit by two missiles after taking off from Tehran on 8 January 2020. All 176 people on board died.
Iran – which was accused of hampering independent inquiries – has said it mistook the aircraft for a US missile.
Some 138 of those on board the doomed plane had ties to Canada.
Citizens or residents of four other countries – Ukraine, the UK, Afghanistan and Sweden – were also killed.
Canada said on Thursday that the blame lay with Iran's "civilian and military authorities".
Click to read more
OIAC Webinar Series, June 25, 2021: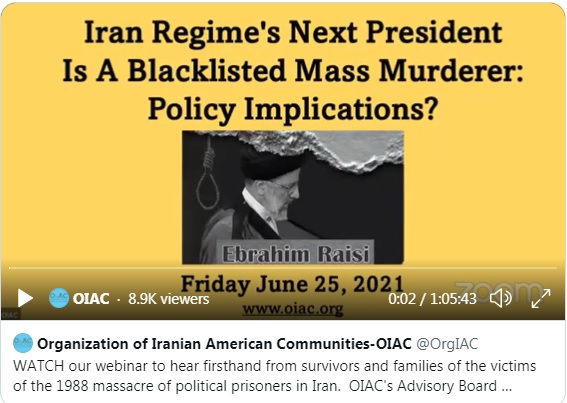 ---
---
Donation
501 (c)(3) Tax deductible
Please,
Donate to Organization Of Iranian American Communities
Your donation will help OIAC advocates for a democratic, secular and non-nuclear government in Iran. Founded on the respect for human rights, gender equality, religious and ethnic tolerance, as wells as social, economic justice, and security for America. Our goal is to organize Iranian-American communities in the United States to promote these values.
Thank You,
http://www.oiac-us.com/donation/