OIAC Virtual Event, Tuesday @ 11:00 am EDT
In the first 100 days of Biden administration: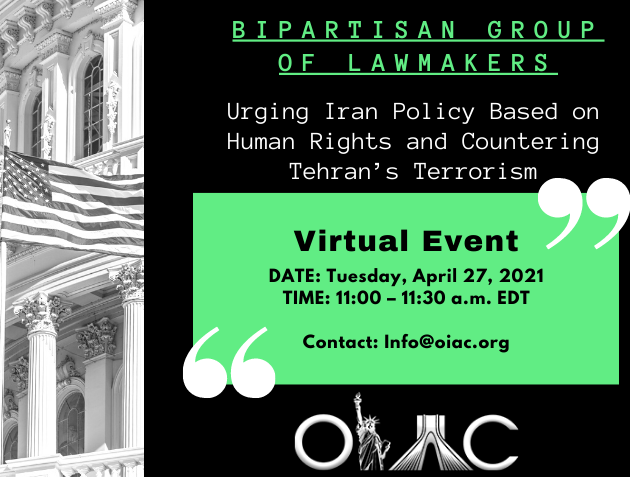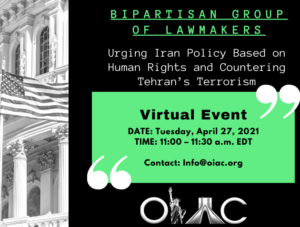 House Bipartisan Lawmakers Urging Iran Policy Based on Human Rights and Countering Tehran's Terrorism
WASHINGTON, DC – On Tuesday, April 27, 2021, at 11:00 am, on the eve of President Biden's address to the joint session of Congress and as the Vienna nuclear talks resume, several members of the U.S. House of Representatives will present a resolution sponsored by a bipartisan lawmakers, urging a U.S. Iran policy based on ending the Iranian regime's terrorism and its egregious human rights violations, and supporting the Iranian people's struggle for a free Iran.
Click to read more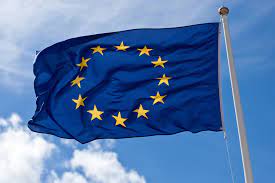 Much more work needed in Iran nuclear talks despite progress, EU says
Reuters, April 20, 2021
Iran and world powers have made headway in talks to save the 2015 nuclear accord, although much more work is needed, a senior European Union official said on Tuesday, with meetings to resume next week after consultations in their respective capitals.
"Progress made over the last two weeks," European External Action Service Deputy Secretary General Enrique Mora said on Twitter. "But much more hard work needed. Third expert group was created to address sequencing issues."
Click to read more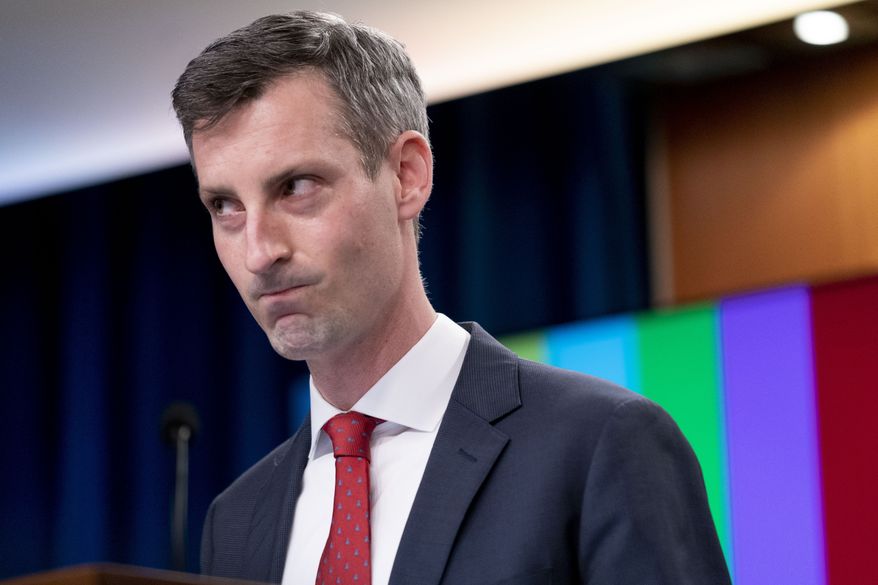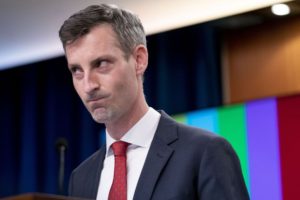 U.S. envoy: Iran still fueling Yemen conflict
Sees increase in airstrikes by Houthis
The Washington Times , April 21, 2021
A top U.S. diplomat painted a dark picture of Iran's meddling in Yemen on Wednesday, telling a congressional hearing that Tehran continues to provide "lethal" support for Houthi fighters even after the Biden administration eased pressure on the rebel group by removing them from the State Department's foreign terrorist list.
There has recently been a "significant increase" in airstrikes carried out by the Houthis, said U.S. Special Envoy Timothy A. Lenderking, who added that cross-border attacks by the Houthis against neighboring Saudi Arabia are also soaring.
Click to read more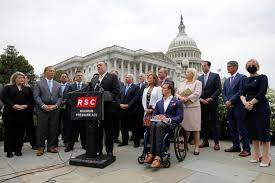 Pompeo joins GOP lawmakers on Capitol Hill to introduce Iran sanctions act
The Hill, April 21, 2021
Former Secretary of State Mike Pompeo is putting his support behind Republican lawmakers aiming to block President Biden's ability to lift sanctions on Iran.
Pompeo is returning to Capitol Hill on Wednesday to join members of the Republican Study Committee (RSC) in unveiling legislation called the Max Pressure Act, with the goal to codify the Trump administration's maximum pressure campaign of sanctions against Iran.
Click to read more

Iran Disappointed With Nuclear Negotiations, Concerned About an Uprising by the Starving People
Iran Focus, April 25, 2021
Iran's supreme leader Ali Khamenei who was for a time silent about the negotiations over the Joint Comprehensive Plan of Action (JCPOA), or the 2015 nuclear deal, broke his silence and said points about the negotiations that experts see as a sign of his despair and frustration with the negotiations.
But why, while he said that the suggestions in the negotiations of the world powers are humiliating and he cannot tolerate any erosive negotiations, is begging for this too?
The answer should be searched in the stagnation of his regime and his fear of an uprising by the starving population. It is worth to mention the speeches of the officials about this deadlock to see its real dimension.
Click to read more
Iran Protests & More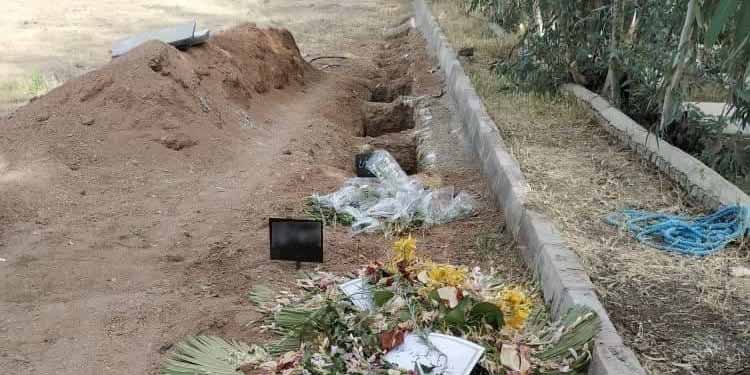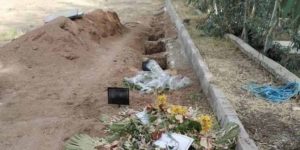 New graves dug over the mass burial place of those massacred in Iran
Iran Hrm, April 24, 2021
Images recently posted on social media show several new graves being dug over the mass graves in Khavaran Cemetery where the authorities had buried political prisoners executed in 1988 massacre. At least two people have been buried in these graves in recent days in this area.
Khavaran Cemetery is located southeast of Tehran, where members of Iran's religious minorities, such as Christians or Baha'is, are buried separately from Muslims.
Within Khavaran, there is a piece of unmarked land, where is the burial site of hundreds, or perhaps thousands of political prisoners who were executed in Tehran during the massacre of 30,000 political prisoners in summer of 1988. The prisoners were hanged after a brief informal questioning by three men who became known as the "Death Commission."
Click to read more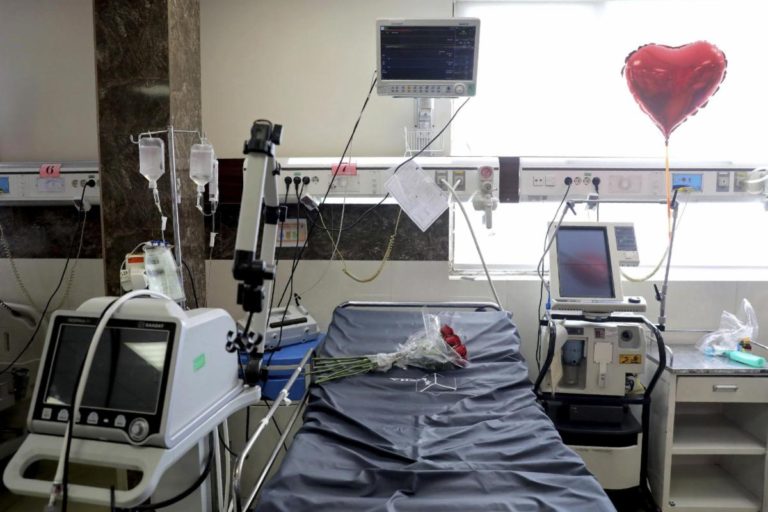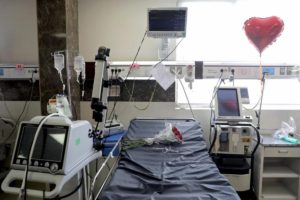 Sanctions-battered Iran, weary of pandemic, faces worst wave
AP, April 22, 2021
TEHRAN, Iran (AP) — As Iran faces what looks like its worst wave of the coronavirus pandemic yet, Tehran commuters still pour into its subway system and buses each working day, even as images of the gasping ill are repeatedly shown on state television every night.
After facing criticism for downplaying the virus last year, Iranian authorities have put partial lockdowns and other measures back in place to try and slow the virus' spread.
But in this nation of 84 million people, which faces crushing U.S. sanctions, many struggle to earn enough to feed their families. Economic pressure, coupled with the growing uncertainty over when vaccines will be widely available in the Islamic Republic, have many simply giving up on social distancing, considering it an unaffordable luxury. That has public health officials worried the worst of the pandemic still may be yet to come.
Click to read more
---
---
Donation
501 (c)(3) Tax deductible
Please,
Donate to Organization Of Iranian American Communities
Your donation will help OIAC advocates for a democratic, secular and non-nuclear government in Iran. Founded on the respect for human rights, gender equality, religious and ethnic tolerance, as wells as social, economic justice, and security for America. Our goal is to organize Iranian-American communities in the United States to promote these values.
Thank You,
http://www.oiac-us.com/donation/