NOTABLE & QUOTABLE
"The Iranian people & Resistance desire a democratic, pluralist republic based on free & fair elections, separation of religion and state, gender equality, abolishment of discriminations against ethnic groups and followers of other faiths, and they want a non-nuclear #Iran." Maryam Rajavi, March 27, 2021.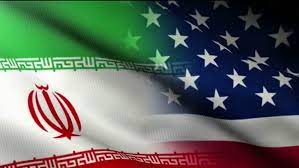 Over 300 Iranian activists urge Biden to back democratic Iran, human rights as nuclear talks begin
Fox News, April 8, 2021
EXCLUSIVE: More than 300 Iranian-American activists on Wednesday wrote to President Biden urging him to support a democratic and secular Iran, and not to ease sanctions until the regime in Tehran ends human rights abuses — as negotiations on reviving the Iran deal begin.
"Your administration's impactful actions must be directed towards blocking the Iranian regime's violation of human rights, and their export of terrorism in the region and beyond," the letter from more than 300 American-Iranians, including physicians, engineers and professors, says. "As you craft your policy, defending human rights and democracy in Iran should be the central and enduring element of your policy on Iran."
Click to read more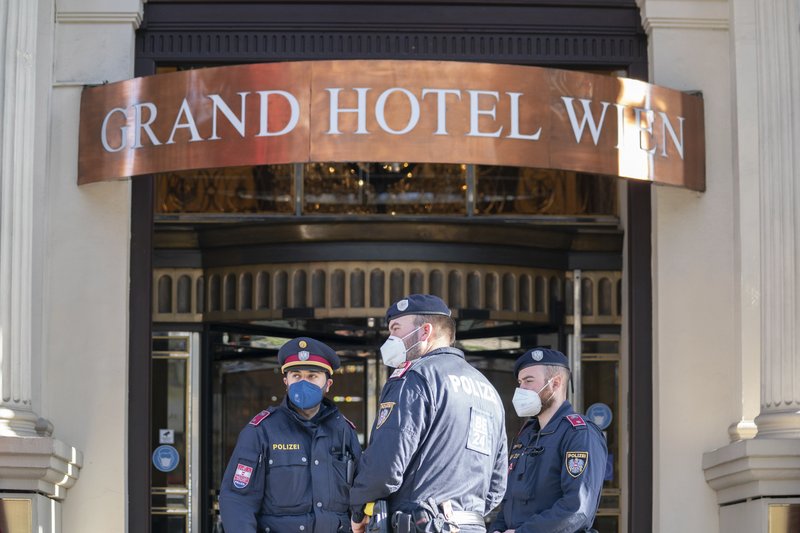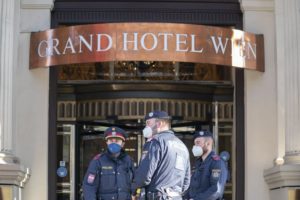 Positive atmosphere, little progress in Iran nuclear talks
AP, April 9, 2021
BERLIN (AP) — Nascent talks aimed at bringing the United States back into the 2015 nuclear deal with Iran broke Friday without any immediate signs of progress on the thorny issues dividing Washington and Tehran, but with delegates talking of a constructive atmosphere and resolving to continue the discussions.
Two working groups that have been meeting in Vienna since Tuesday to brainstorm ways to secure the lifting of American sanctions and Iran's return to compliance with the deal reported their initial progress to a joint commission of diplomats from the world powers that remain in the deal — France, Germany, Britain, China and Russia.
Click to read more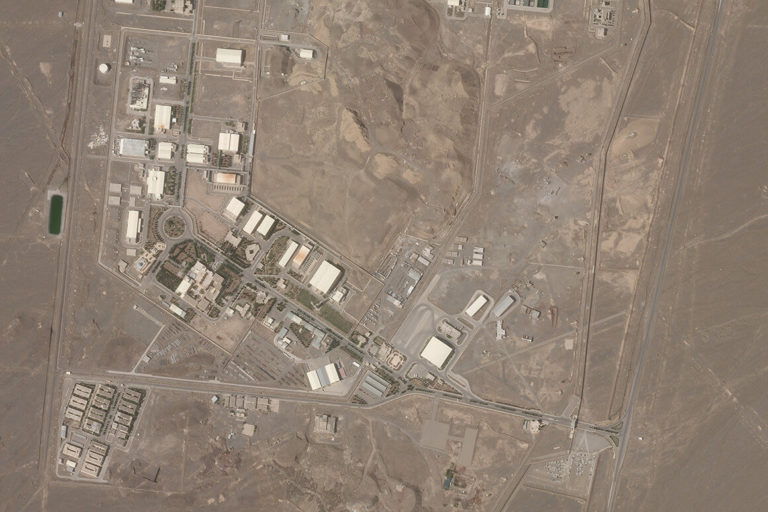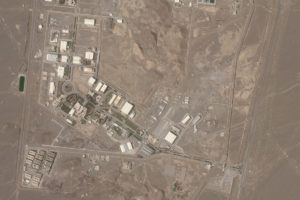 Iran calls Natanz atomic site blackout 'nuclear terrorism'
Politico, April 11, 2021
DUBAI, United Arab Emirates — Iran on Sunday described a blackout at its underground Natanz atomic facility an act of "nuclear terrorism," raising regional tensions as world powers and Tehran continue to negotiate over its tattered nuclear deal.
Ali Akbar Salehi, the head of the Atomic Energy Organization of Iran, stopped short of directly blaming anyone for the incident. Details remained few about what happened early Sunday morning at the facility, which initially was described as a blackout caused by the electrical grid feeding the site.
Click to read more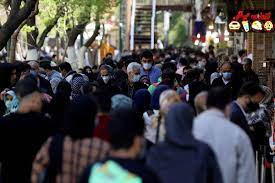 Iran orders 10-day shutdown amid fourth wave of coronavirus pandemic
Reuters, April 10, 2021
(Reuters) – Iran imposed a 10-day lockdown across most of the country on Saturday to curb the spread of a fourth wave of the coronavirus pandemic, state media reported.
The lockdown affects 23 of the country's 31 provinces, health ministry spokesman Alireza Raisi said. Businesses, schools, theatres and sports facilities have been forced to shut and gatherings are banned during the holy fasting month of Ramadan that begins on Wednesday.
Iran's coronavirus cases have surpassed 2 million with a new daily average of over 20,000 infections over the past week, according to the health ministry. It has reported more than 64,000 fatalities.
Click to read more
Iran Protests & More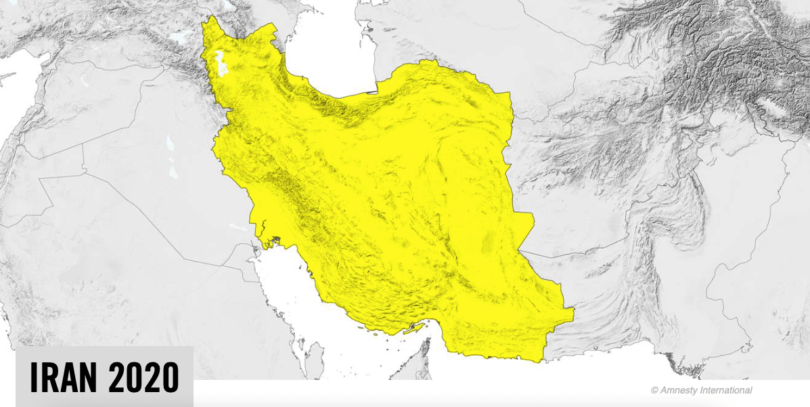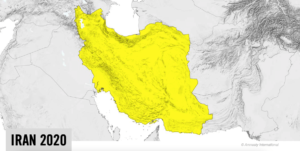 Everything you need to know about human rights in Iran
Amnesty International, April 6, 2021
The authorities heavily suppressed the rights to freedom of expression, association and assembly. Security forces used unlawful force to crush protests. The authorities continued to arbitrarily detain hundreds of protesters, dissidents and human rights defenders, and sentenced many to imprisonment and flogging. Women, as well as ethnic and religious minorities, faced entrenched discrimination as well as violence. Enforced disappearances, torture and other ill-treatment were committed with impunity on a widespread and systematic basis. Judicial corporal punishments amounting to torture, including floggings and amputations, were imposed. Fair trial rights were systematically violated. The death penalty was used as a weapon of political repression. Executions were carried out, one in public and some others in secret. Those executed included people aged under 18 at the time of the crime. The authorities continued to commit crimes against humanity by systematically concealing the fate and whereabouts of several thousand political dissidents forcibly disappeared and extrajudicially executed in secret in 1988. Mass graves believed to contain their remains were subject to ongoing destruction.
Click to read more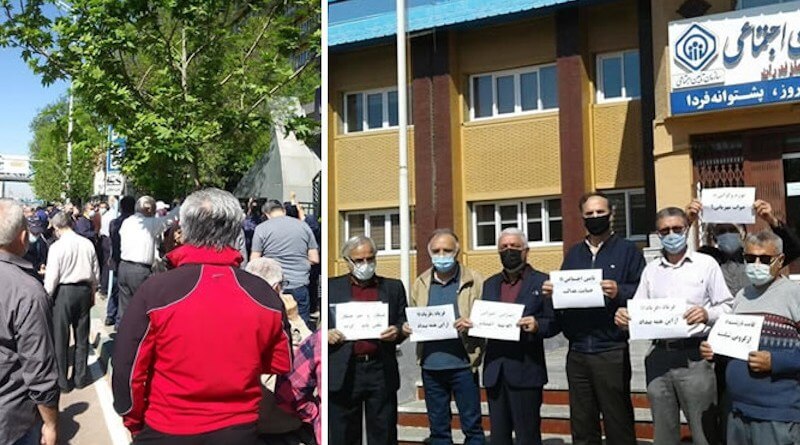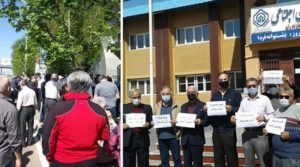 Iran: Pensioners Protest Across Nation, Say They 'Won't Vote' In Upcoming Election
EurasiaReview, April 11, 2021
Iranian pensioners held organized protests in over 15 cities across Iran Sunday to demand higher pensions, while announcing they would not take part in the upcoming presidential elections in Iran. Protesters chanted "We've heard too many lies and won't vote!", "We have no support and won't vote!", "We have seen no justice and won't vote!"
The state-run ILNA News Agency wrote that retired workers chanted "4 million toman pensions is not enough when the poverty line is 10 million tomans".
Click to read more
---
---
Donation
501 (c)(3) Tax deductible
Please,
Donate to Organization Of Iranian American Communities
Your donation will help OIAC advocates for a democratic, secular and non-nuclear government in Iran. Founded on the respect for human rights, gender equality, religious and ethnic tolerance, as wells as social, economic justice, and security for America. Our goal is to organize Iranian-American communities in the United States to promote these values.
Thank You,
http://www.oiac-us.com/donation/