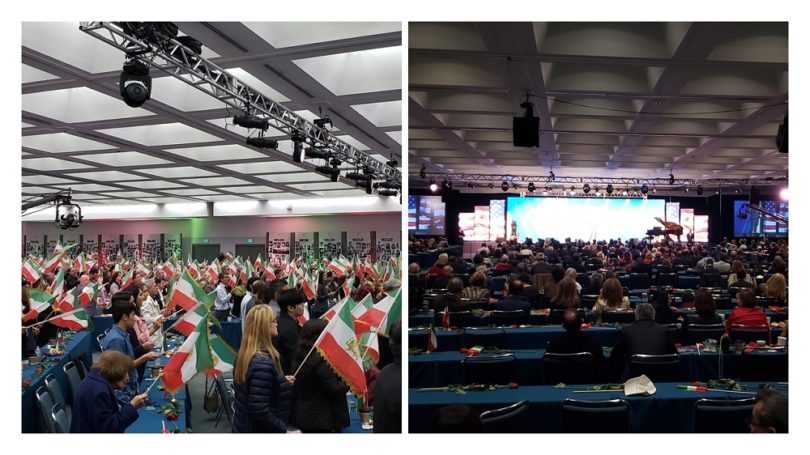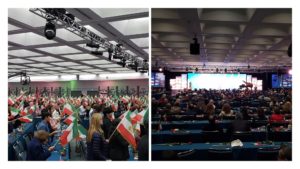 NCRI and MEK Supporters Hold Convention in California: Solidarity With Iran Protests and Airliner Victims
NCRI, January 13, 2020
Members of the Iranian American community in California, supporters of the People's Mojahedin Organization of Iran (PMOI, Mujahedin-e Khalq or MEK) and the National Council of Resistance of Iran (NCRI), held a convention in Los Angeles on Saturday, January 11, in support of the nationwide Iran protests and the Iranian resistance movement, NCRI, and MEK.
This event was also attended by American dignitaries such as former Congressman Patrick Kennedy, former U.S. Marines commandant General James Conway, Senator Robert Torricelli, Ambassador Lincoln Bloomfield, and Professor Ivan Sasha Sheehan. They delivered speeches in support of the Iranian people's struggle to establish a free and democratic country.
Participants and speakers at this event condemned the downing of the Ukraine International Airlines flight PS752 on Wednesday by the regime's Islamic Revolutionary Guards Corps (IRGC) and once again expressed their support for the Iranian people's uprising and the MEK's "Resistance Units." They also called for the prosecution and accountability of those involved in massacring the Iranian people.
Mrs. Maryam Rajavi, NCRI's president-elect, sent a message to the convention. She referred to the IRGC shooting down of the Ukrainian airliner, with 176 victims. Mrs. Rajavi highlighted that the Iranian regime's Supreme Leader Ali Khamenei always takes "hard revenge" from the Iranian people and concurrently threatens the MEK members in Albania.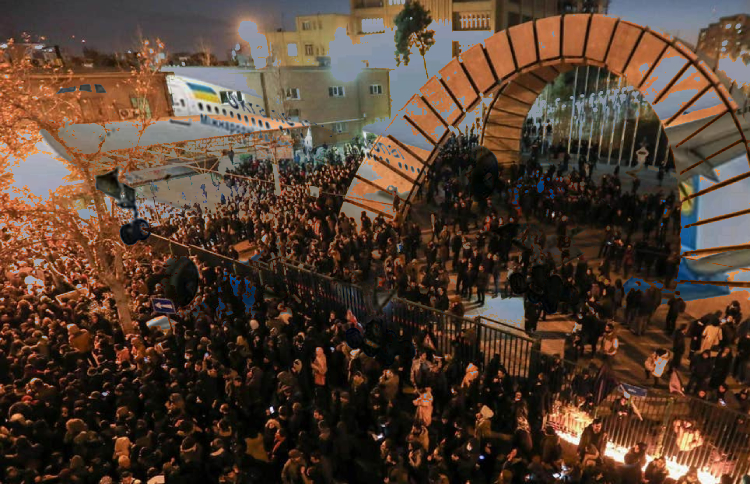 Deliberate Lies Raise Iranians' Wrath Against Rulers
Iran Focus, January 12, 2020
After several days, the Iranian government was compelled to admit that the Revolutionary Guards (IRGC) anti-aircraft system shot down a Ukrainian passenger airliner that crashed north of Tehran on Wednesday.
Iranian officials initially attempted to hide this unbelievable crime by staging some false information and hollow claims.
However, unquestionable footages and reliable revelation by experts and different governments including the U.S., Canada, Britain, and NATO pushed the regime to reveal the truth.
This admission comes while Iranian authorities relentlessly tried to evade responsibility. "It is not technically feasible to detonate the aircraft… The theory of the missile strike is not logical… At the time of the Boeing crash, we had nine planes flying around and is it possible that an air defense shoots down an airplane that is 8,000 feet high?" the state-run newspaper Jomhuri Eslami quoted the head of Iran's civil aviation Ali Abedzadeh as saying on January 9.
Also, the head of Disaster Investigation Commission Hassan Rezaeifar rejected the speculation about the airliner crash is due to a missile strike. "Given the pilot's effort for coming back to the airport, there is no reason for speculating topics like missile strike, rocket attack, or anti-aircraft regarding airliner crash," Rezaeifar claimed in talks with Jomhuri Eslami's reporter on January 10.
Notably, the commander of IRGC's aerospace force Amir Ali Hajizadeh removed the curtains and admitted, "In the first hours that I was informed (Wednesday morning), I informed my superiors." In this respect, all the officials including the supreme leader Ali Khamenei, President Hassan Rouhani, IRGC commanders, etc. were informed about the reason for the jetliner's crash. However, they deliberately tried to conceal the scope of the disaster. Time and again, officials appeared in interviews, tweeted, and claimed in press conferences that a "technical defect" was the reason for the airliner coming down.
---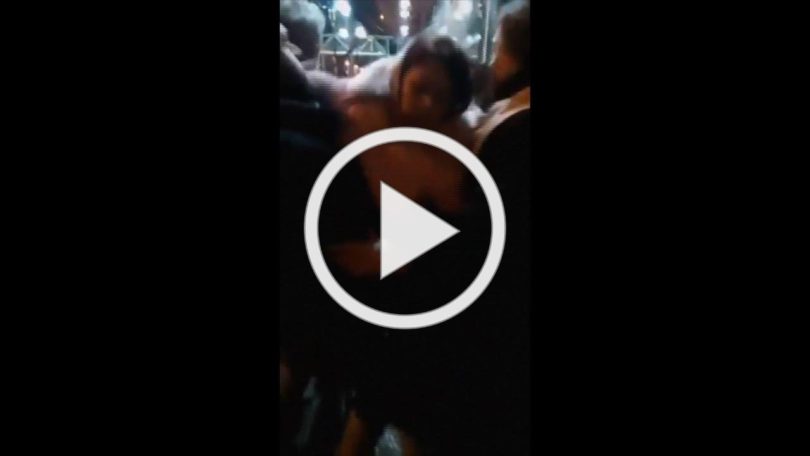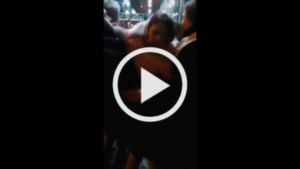 ---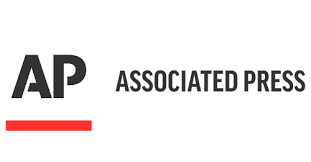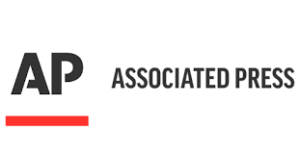 AP: Iranian police and security forces fired both live ammunition and tear gas to disperse demonstrators protesting against the Islamic Republic's initial denial that it shot down a Ukrainian jetliner, online videos purported to show Monday. (Jan. 13)
---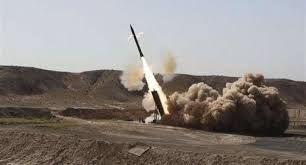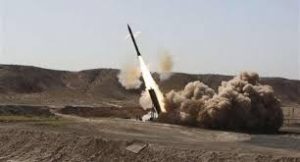 U.S. Suspects Iran Reprisal Deliberately Missed American Troops
Bloomberg, January 7, 2020
Iran apparently intended to avoid U.S. casualties when it launched more than a dozen missiles at U.S.-Iraqi airbases in retaliation for an American airstrike that killed a top Iranian general, according to U.S. officials with knowledge of the matter.
U.S. assessments of the strikes indicate Iran may have been aiming at unpopulated areas of the sprawling Al Asad airbase, because precision guided missiles struck sandy areas, said one of the officials, who spoke on condition of anonymity because the information wasn't yet publicly announced. The absence of U.S. casualties could mitigate the potential for a dramatic escalation.
The Islamic Revolutionary Guard Corps claimed responsibility for the barrage, which the Pentagon said was launched from Iran, and warned that additional operations were being prepared. At the same time, there were signs that both sides wanted to pull back from the brink of conflict, with Iran's foreign minister saying his country didn't wish to go to war, and Trump pronouncing that "All is well."
The Pentagon said that Al Asad and the base near Erbil that were struck had already been on high alert, and Iraq said it had received prior warning from Iran of an assault. No U.S. or Iraqi casualties were reported.
Stocks dropped and oil rose, though crude later pared gains on the reassuring signals. Major tanker companies, however, including Petrobas Brasileiro SA and the National Shipping Co. of Saudi Arabia, suspended sailing through the Straits of Hormuz, a major oil waterway, Dow Jones reported.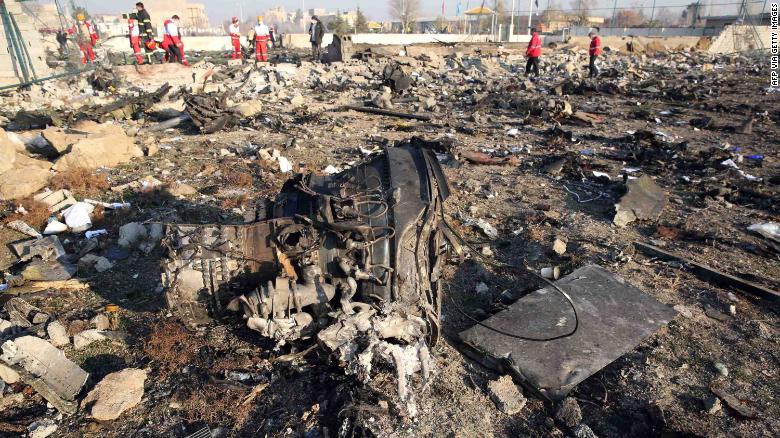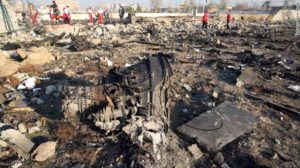 Trudeau and Johnson say they have intelligence Iran shot down Ukrainian airliner
CNN, January 9, 2020
(CNN)Canada and Britain's leaders said Thursday that they have intelligence a Ukrainian airliner was shot down by an Iranian surface-to-air missile.
"This may have been unintentional," Canadian Prime Minister Justin Trudeau said at a press conference in Ottawa.
"There is now a body of information that the flight was shot down by an Iranian Surface to Air Missile. This may well have been unintentional. We are working closely with Canada and our international partners and there now needs to be a full, transparent investigation," British Prime Minister Boris Johnson said in a statement.
"The UK continues to call on all sides urgently to deescalate to reduce tensions in the region," the statement added.
Trudeau has called for a thorough investigation into what caused the crash but would not provide additional details about the evidence and intelligence he cited.
CNN reported earlier Thursday that the US increasingly believes Iran mistakenly shot down the airliner, according to multiple US officials. The working theory is based on continuing analysis of data from satellites, radar and electronic data collected routinely by US military and intelligence.
A US official familiar with the intelligence said the plane was shot down by two Russian made SA-15 surface to air missiles. The US saw Iranian radar signals lock onto the jetliner, before it was shot down.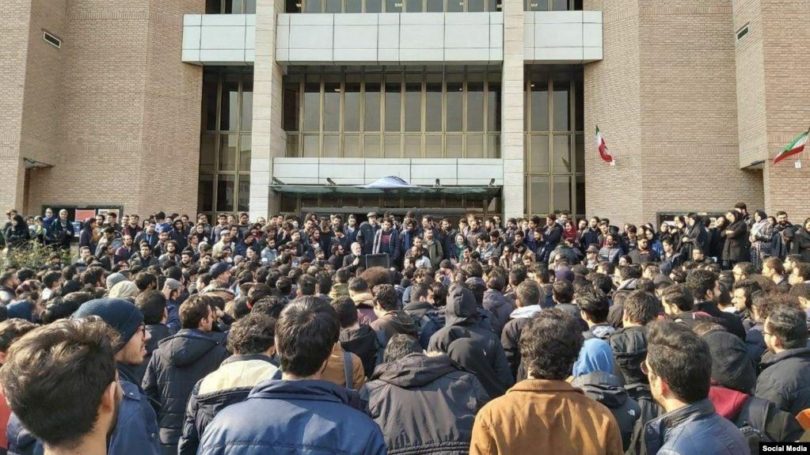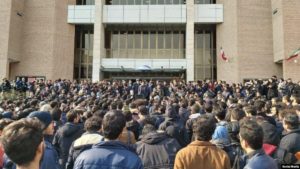 Student Protests In Iran Universities Continue For A Third Day
Radio Farda, January 13, 2020
On Monday students in several universities in Tehran and Isfahan held rallies and chanted slogans against the Basij militia and the clerical regime for a third day.
In a video showing a rally at Isfahan Industrial University students chant: "Execution and imprisonment no longer scare us" and "Get lost Basiji".
Referring to the many highly-educated passengers who were killed in the Ukrainian airline downed by an IRGC missile on Wednesday last week, the protesting students at Sharif Industrial University in Tehran were chanting slogans against clerics ruling the country.
In a tweet Monday afternoon Internet watchdog Netblocks said a drop in internet connectivity was registered at Sharif University in Tehran from 11:50 UTC where students have been protesting, but national connectivity remains stable despite sporadic disruptions on third day of #Iran protests. Some Iranian social media users have also reported loss of mobile internet connection.
According to some reports, security and intelligence agents were calling hundreds of students in Isfahan Sunday evening and threatening them not to continue the protests. According to social media users, dozens of protesters were arrested on Sunday in various cities including Tehran, Babol, Kermanshah, Amol and Tabriz where 10 students were arrested on Sunday but were freed later.
For a second day in a row, thousands of protesters chanted slogans Sunday against the Iranian Supreme Leader Ali Khamenei and the Revolutionary Guard in Tehran and several other Iranian. Riot police fired tear gas at protesters in many places including a few underground stations in Tehran.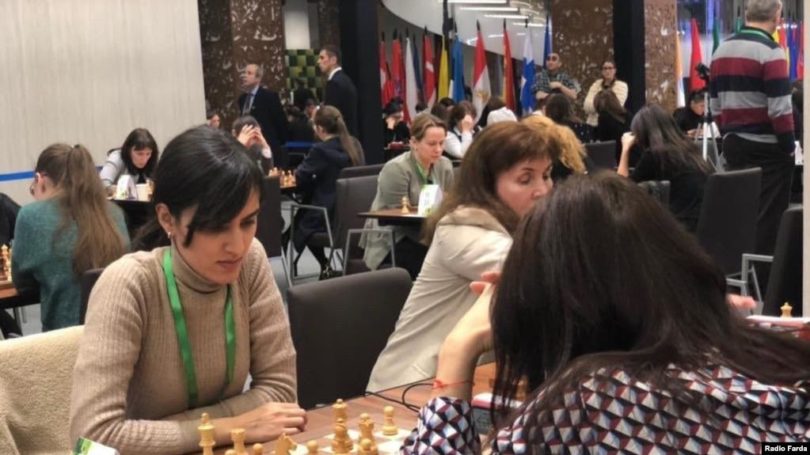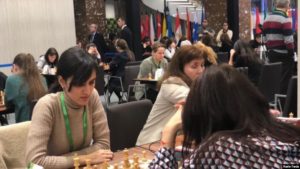 Iran Chess Federation Expels Veteran Female Grandmaster For Defying Hijab
Radio Farda, January 4, 2020
Iran Chess Federation on January 2 expelled veteran Iranian female chess grandmaster Mitra Hejazipour for boldly removing her scarf during the World Rapid & Blitz Chess Championship in Moscow which is considered as defiance of the compulsory Islamic dress code (hijab).
"She has no place in the Islamic Republic's national team anymore," the president of Iran's Chess Federation, Mehrdad Pahlavanzadeh, announced on Thursday and claimed that Hejazipour who lives in France had privately registered for competing in Moscow games.
The Islamic Republic requires Iranian female athletes to respect the so-called Islamic dress code and hijab in all international tournaments.
The 27-year old Iranian grandmaster was expelled after gloriously playing for her homeland for eighteen years. She is the first Iranian female athlete to represent Iran without wearing the hijab In the four-decade history of the Islamic Republic.
Born in Iran's second-largest city, Mashhad, Mitra won the silver medal in the World Under-10 Girls Championship in 2003 and the Iranian Women's Championship title in 2012. In 2015 she earned her grandmaster title by winning the Asian Continental Women's Championship which qualified her for the next Women's World Championship.
The president of Iran's Chess Federation also claimed that he officially informed the International Chess Federation (FIDE) that only Sara Khademeosharia and Atousa Pourkashiyan were representing Iran as soon as he found out about Hejazipour's registration in the Moscow championship games despite the fact that during the games FIDE was announcing Hejazipour's performance as one of Iran's representatives on an hourly basis.
---
---
Former U.S. ambassador says Iranian resistance group is 'well organized' and competent- Episode 5: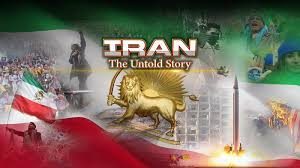 "For over 40 years, Iranian people and the civilized world have in one way or another struggled with destructive policies and actions of the clerical regime in Tehran. Also for 40 years, the Iranian regime had driven a skewed narrative on this important topic – adversely affecting the lives of the Iranian people and to some extent, international policymaking. A video miniseries – developed and produced by The Hill dissects and explain the relevant developments. We invite you to review the second segment of this video series. "
---
Donation
501 (c)(3) Tax deductible
Please,
Donate to Organization Of Iranian American Communities
Your donation will help OIAC advocates for a democratic, secular and non-nuclear government in Iran. Founded on the respect for human rights, gender equality, religious and ethnic tolerance, as wells as social, economic justice, and security for America. Our goal is to organize Iranian-American communities in the United States to promote these values.
Thank You,
http://www.oiac-us.com/donation/