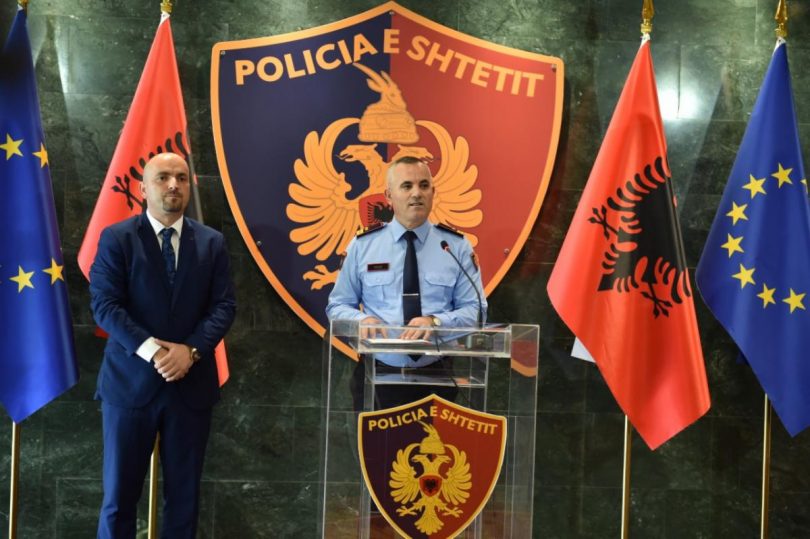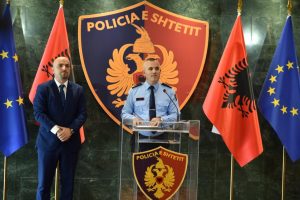 Albania Names Iranian, Turkish Members of Alleged Terrorist Cell
VOA, October 23, 2019
TIRANA, ALBANIA – Albania has identified members of an alleged Iranian terrorist cell that it says has been plotting to attack followers of an exiled Iranian opposition group based in the country.
In a press briefing attended by VOA Albanian in Tirana on Wednesday, Albanian Police Chief Ardi Veliu displayed photos of three Iranian men and one Turkish man suspected of involvement in the cell that he said was targeting the People's Mujahedeen of Iran group, also known as MEK. About 2,500 members of MEK, which advocates the overthrow of "religious dictatorship" in Iran, have relocated from Iraq to a compound in western Albania since 2014.
Veliu said the alleged cell leader's family name is Peyman and described him as an Iran-based operative of the Quds Force, the overseas wing of Iran's Islamic Revolutionary Guard Corps. He said Peyman had sent another Iranian cell member, Alireza Nagha-Shazadeh, identified as a former MEK member with an Austrian passport, to Albania several times to gather information for a planned attack on the group.
Third Iranian based in Turkey
The Albanian police chief named the third Iranian suspect as Abdolkhalegh Malek-Zadeh, who he said was based in Turkey and had been working for the past two years with a Turkish man named Abdulselam Turgut to plan terrorist attacks at the behest of Peyman and the Quds Force. The police chief also accused both Malek-Zadeh and Turgut of having links to organized crime.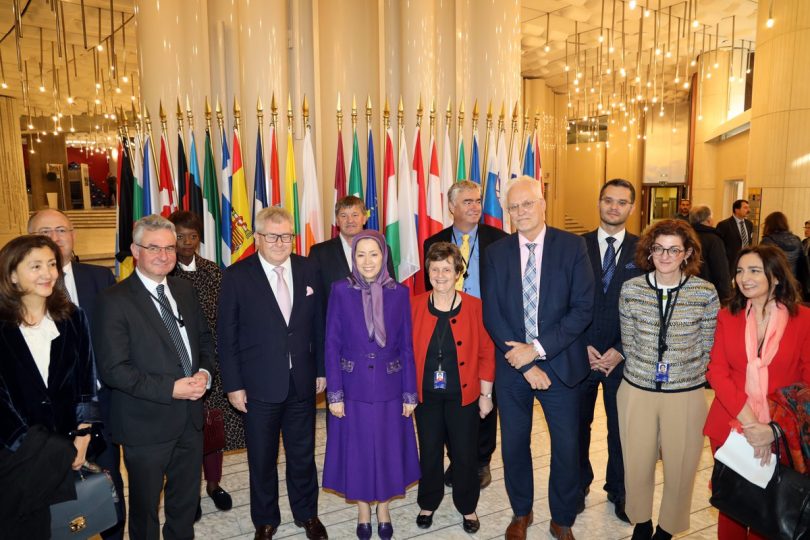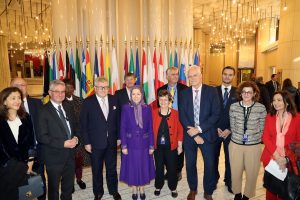 European lawmakers demand sanctions on Iran for human rights abuses
Fox News, October 24, 2019
Members of the European Parliament have called on trade conditions with Iran to hinge on Tehran improving its appalling human rights record.
"Iran is a country where women are imprisoned for being women," and business deals with the regime should be "conditioned on respect for human rights," Italian MEP Alessandra Moretti said on Wednesday in Strasbourg, France.
Milan Zver, a Slovenian MEP, went further, urging the European Union to press its member governments to "stop trade" with the Islamic Republic. "The regime needs us for survival," he said. While the United States has imposed crippling economic sanctions on Tehran's financial and energy sectors, Europe's sanctions have largely been symbolic.
Iranian agents murdered two Iranian dissidents in the Netherlands – one in Almere, near Amsterdam, in 2015, and one near the Dutch foreign ministry in The Hague in 2017. In January 2019, the Netherlands accused Iran of the killings and the EU froze the assets of an Iranian intelligence unit and of two of its staff members.
In 2018, Iranian agents, according to the French government, sought to bomb a gathering in Paris of the People's Mojahedin Organization of Iran (PMOI) – a controversial Iranian political opposition group.
The French government continues to promote trade with the Islamic Republic, seeking to circumvent U.S. sanctions.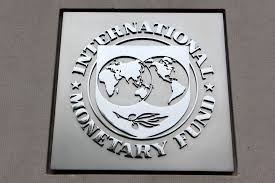 Iran would need oil at $195 a barrel next year to balance budget: IMF
Reuters, October 28, 2019
DUBAI (Reuters) – Iran would need oil priced at $194.6 a barrel to balance its budget next year, the International Monetary Fund (IMF) said.
Hurt by tighter U.S. sanctions, Iran – a key member of the Organization of the Petroleum Exporting Countries (OPEC) – is expected to have a fiscal deficit of 4.5% this year and 5.1% next year, the fund said in a report on Monday.
On Friday, international benchmark Brent crude closed trading at just above $62 a barrel.
Iran saw its oil revenues surge after a 2015 nuclear pact agreed with six major powers ended a sanctions regime imposed three years earlier over its disputed nuclear program.
But new sanctions brought in after U.S. President Donald Trump withdrew from that deal in 2018 are the most painful imposed by Washington. Iran's economy is expected to shrink by 9.5% this year, compared to a prior estimate of a 6% contraction, the IMF has said, but real gross domestic product (GDP) growth is expected to be flat next year.
"The estimate is that … sanctions that were reintroduced last year and tightened this year, next year will not have an additional impact," Jihad Azour, director of the IMF's Middle East and Central Asia Department, told Reuters.
Iran protests & more
https://www.youtube.com/watch?v=XePNO8P8gHg&feature=youtu.be
https://www.youtube.com/watch?v=9lJMXfeiL9k&feature=youtu.be
https://www.youtube.com/watch?v=dou_8yvcoyU&feature=youtu.be
https://www.youtube.com/watch?v=QWsHAY-OuiU&feature=youtu.be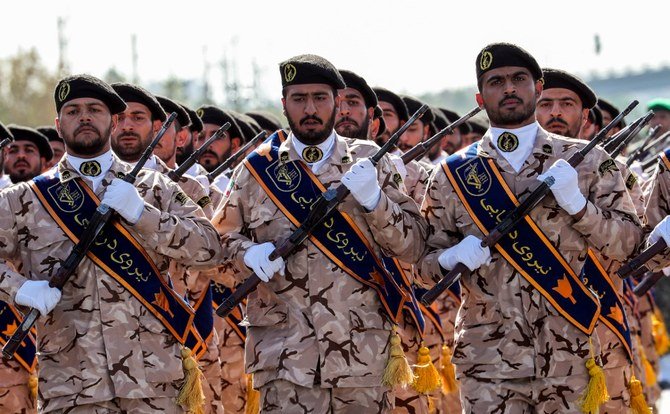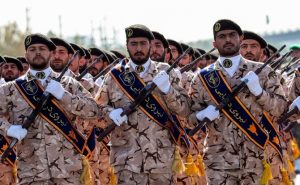 No let-up in Iran's foreign terror operations
Arab News, October 27, 2019; by Majid Rafizadeh
In spite of the Trump administration's maximum pressure policy on the Iranian regime, it is showing no signs of backing off from its belligerent policies and destructive behavior.
One of the core pillars of the Islamic Republic's foreign policy is developing terror cells in foreign nations in order to wield influence and silence oppositional figures and groups. Most recently, the Albanian General Police Director Ardi Veliu last week revealedthat an active cell of the foreign operations unit linked to the Iranian Quds Force had been detected by Albania's security institutions. He said: "The Albanian authorities have identified these individuals and, thanks to intelligence from informants inside the criminal organizations, have prevented the planned (attack) of March 2018 and the eventual planning of attacks by organized crime members… on behalf of Iran."
The Quds Force is an elite branch of the Islamic Revolutionary Guard Corps (IRGC) and is in chargeof extraterritorial operations, such as organizing, supporting, training, arming and financing Iran's militia groups; launching wars directly or indirectly via these proxies; fomenting unrest in other nations to advance Iran's ideological and hegemonic interests; attacking and invading cities and countries; and assassinating foreign political figures and powerful Iranian dissidents worldwide.
The Quds Force has infiltrated top security, political, intelligence and military infrastructures in several countries, including Iraq and Syria. The Quds Force, which hasabout 20,000 members, can also use forces from the IRGC and the Basij paramilitary group in case of emergencies.
This is not the first time the Quds Force has attempted to create terror cells in foreign nations or trained militias and proxies to spy or carry out attacks against foreign entities. For example, the Quds Force was previously accused of failed plans to bomb Saudi and Israeli embassies and to assassinatethen-Saudi Ambassador to the US Adel Al-Jubeir in 2011. An investigation also revealedthat the group may have been behind the 2005 assassination of Lebanese Prime Minister Rafik Hariri. It has even been implicated in the 9/11 attacks, as US Judge George Daniels issuedan order stating that Iran was liable because its support for Al-Qaeda allowed the terrorist attacks to occur.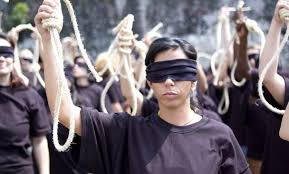 UN expert: Iran executes children in violation of rights law
The Washington Post, October 23, 2019
UNITED NATIONS — Iran executed seven child offenders last year and two so far this year even though human rights law prohibits the death penalty for anyone under age 18, a U.N. independent human rights expert said Wednesday.
Javaid Rehman also told the U.N. General Assembly's human rights committee that he has "credible information" there are at least 90 child offenders currently on death row in Iran.
Rehman, the U.N. special investigator on human rights in Iran, expressed deep concern at the overall use of the death penalty in the Islamic Republic, saying its execution rate "remains one of the highest in the world" even after a drop from 507 in 2017 to 253 in 2018. So far in 2019, he said, "conservative estimates indicate that at least 173 executions have been carried out."
He welcomed an amendment to an Iranian anti-narcotics law in 2017 that led to the reduction in executions in 2018 but said "there is more work to be done." He also said he was encouraged by the "enhanced dialogue" between Iranian authorities and the Office of the High Commissioner for Human Rights "on the administration of justice and child offender executions."
As for the overall human rights situation in Iran over the last year, Rehman cited a number of "distressing factors," including a declining economic situation that he said was "worsened by the impact of sanctions, with serious consequences for the realization of economic and social rights."
The United States has been ratcheting up sanctions on Iran since President Donald Trump withdrew last year from Iran's 2015 nuclear deal with world powers. The U.S. administration contends Iran is not complying with the accord amid new questions about its activities raised by the U.N. atomic watchdog and is urging other countries to also step up pressure on Tehran.
Expert panel says regime change in Iran is getting closer- Episode 10
https://www.youtube.com/watch?v=p-SNfS8ZaZE&feature=youtu.be
"For over 40 years, Iranian people and the civilized world have in one way or another struggled with destructive policies and actions of the clerical regime in Tehran. Also for 40 years, the Iranian regime had driven a skewed narrative on this important topic – adversely affecting the lives of the Iranian people and to some extent, international policy making. A video miniseries– developed and produced by The Hill dissects and explain the relevant developments. We invite you to review the last segment of this video series. "
Donation
501 (c)(3) Tax deductible
Please,
Donate to Organization Of Iranian American Communities
Your donation will help OIAC advocates for a democratic, secular and non-nuclear government in Iran. Founded on the respect for human rights, gender equality, religious and ethnic tolerance, as wells as social, economic justice, and security for America. Our goal is to organize Iranian-American communities in the United States to promote these values.
Thank You,
http://www.oiac-us.com/donation/