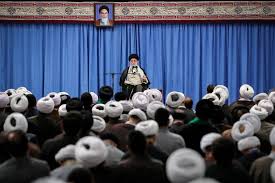 Khamenei tells Iran's Guards to develop advanced, modern weapons
Reuters, October 13, 2019
DUBAI (Reuters) – Supreme Leader Ayatollah Ali Khamenei told Iran's elite Revolutionary Guards on Sunday to develop more advanced and modern weapons, amid increasingly tense disputes with the United States and Gulf Arab states.
Tensions in the Gulf have risen to new highs since May 2018, when the Trump administration withdrew from a 2015 international nuclear accord with Tehran that put limits on its nuclear program in exchange for the easing of sanctions.
As U.S. sanctions have been reimposed, there have been a series of attacks in Saudi Arabia and the Gulf that Washington and its allies have blamed on Iran, which denies responsibility.
"The Guards should have advanced and modern weapons … Your weapons should be modern and updated. It should be developed at home. You need to develop and produce your weapons," Khamenei said in a speech at Imam Hossein Military University in Tehran.
"Today the Guards have a powerful presence inside and outside Iran … America's hostile approach has increased the Guards' greatness," Khamenei said, according to state TV.
Washington and Riyadh have accused Iran of being behind attacks on Saudi oil facilities on Sept. 14, which temporarily knocked out half Saudi oil output. Tehran denies any role in the strikes which were claimed by Yemen's Iran-backed Houthi forces.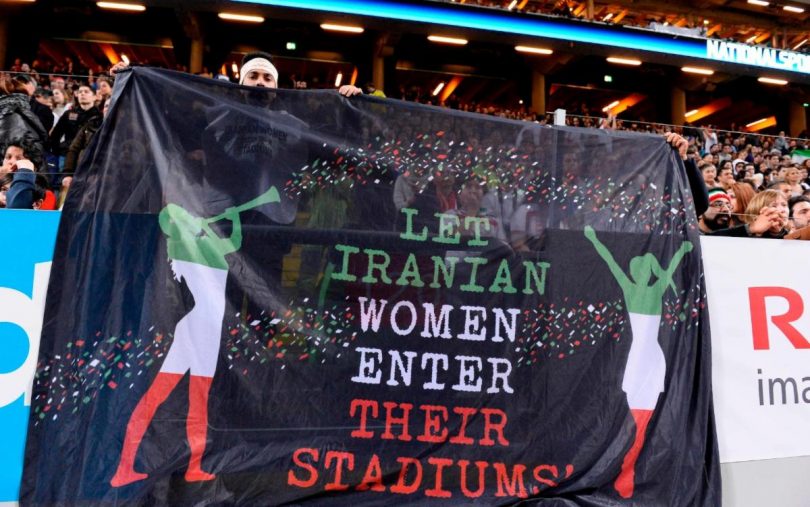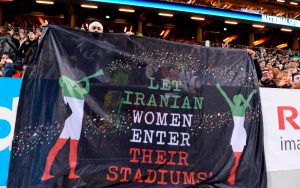 Amnesty accuses Iran of 'cynical publicity stunt' as country lets 3,500 women watch Iran face Cambodia
The Telegraph, October 9, 2019
Amnesty has accused Iran of staging a "cynical publicity stunt" by allowing a "token" 3,500 women into Thursday's international against Cambodia following a global outcry over a campaigner's death.
Fifa had piled fresh pressure on the nation to start allowing women into matches after Sahar Khodayari, 30, set herself on fire last month after facing charges for attempting to enter a stadium. The law banning women was enforced after the Islamic Revolution in 1979.
Iran had subsequently agreed to sell tickets to women for Thursday's match in Tehran, but human rights campaigners said the gesture was a "whitewash". Open Stadiums, a local movement of Iranian women, also hit out at footballing authorities, saying the match at the nation's 75,000 stadium will be half empty because the "Iranian FA doesn't want to give more seats to women".
More than 40 women have been arrested for attempting to enter football stadiums over the past two years, Amnesty said. Instead of selling a limited number of tickets, the charity has called on Iranian authorities to lift "all restrictions on women attending football matches".
Philip Luther, Amnesty International's Middle East and North Africa director, said: "Iran's decision to allow a token number of women into the stadium for [Thursday's] football match is a cynical publicity stunt by the authorities intended to whitewash their image following the global outcry over Sahar Khodayari's tragic death.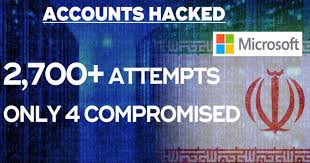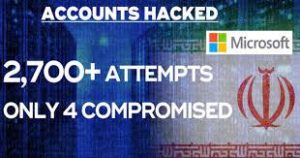 Iranian hackers targeted presidential campaign and US government officials
CNN, October 4, 2019
(CNN)Hackers linked to the Iranian government attempted to attack a 2020 US presidential campaign, as well as current and former US government officials, Microsoft said Friday.
The group Microsoft calls "Phosphorus" attempted the hacks between August and September, but the hackers were not successful, the company said. Microsoft did not say what campaign was targeted but said it had informed those involved. The New York Times reported on Friday that President Donald Trump's reelection campaign was the one that had been targeted.
Trump's reelection campaign said in a statement Friday that it has no indication any of its infrastructure was targeted by the hackers. Communications director Tim Murtaugh declined to say whether any authorities have reached out.
In a blog post Friday, Tom Burt, Microsoft's corporate vice president for customer trust and security, wrote that the targeted accounts also included current and former US government officials, journalists covering global politics and prominent Iranians living outside of Iran.
Four accounts were compromised, Burt said, but they were not associated with the presidential campaign or the current and former US government officials.On Tuesday, the Democratic National Committee sent a security alert to 2020 campaigns about the attempt.
"Phosphorus has been attacking personal as well as official work accounts. They create believable spear phishing emails and fake LinkedIn profiles as primary tactics," Bob Lord, the DNC's security chief, wrote in the alert obtained by CNN.
Iran protests & more
https://www.youtube.com/watch?v=MBypzQLEEYk&feature=youtu.be
https://www.youtube.com/watch?v=fF6u8oUs_8E&feature=youtu.be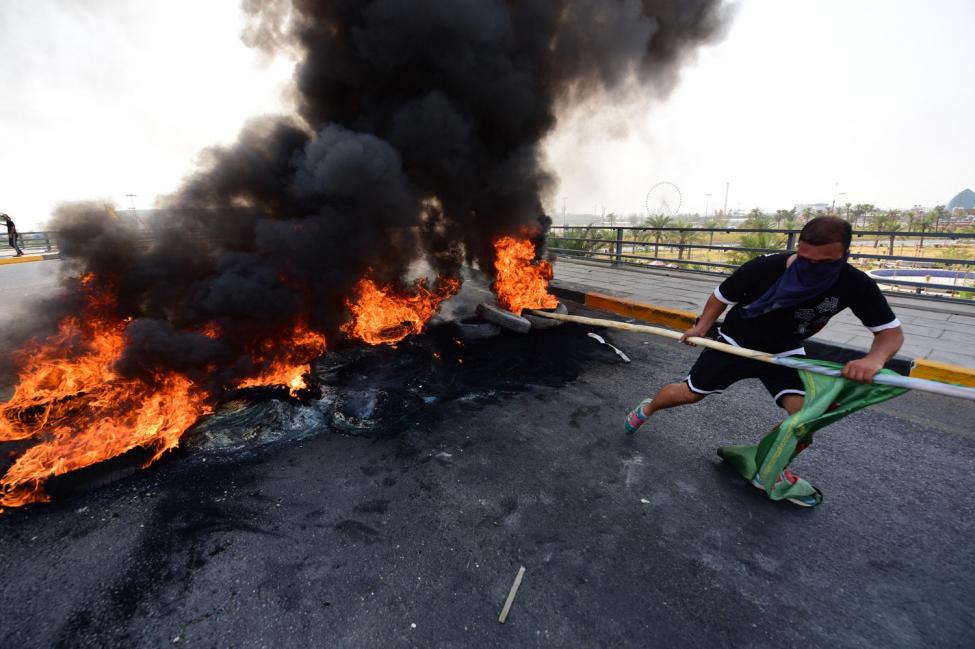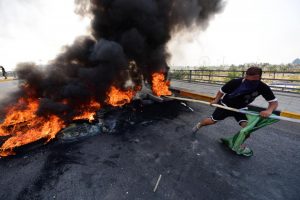 Iran, Iraq in flames as mullahs' grip tightens
UPI, October 11, 2019 by Struan Stevenson
Oct. 11 (UPI) — As street protests escalate in Iran and Iraq, there is only one target for the demonstrators — the fascist mullahs' regime in Tehran.
In Iran, thousands of protesters have taken to the streets in Lordegan, Arak, Isfahan, Shush and other cities, chanting "Down with the dictator" and "Neither Gaza or Lebanon, I give my life for Iran." In neighboring Iraq, mass protests have called for the complete withdrawal of Iran and its agents from their meddling in Iraqi internal affairs.
In both countries, the Islamic Revolutionary Guards Corps, the Iranian regime's gestapo, has ruthlessly attempted to crush the popular uprisings. In Iran, it has used violence, tear gas and rubber bullets, to try to disperse the demonstrators, igniting further anger, which led, in Lordegan, to the torching of the governor's office. Across Iran, giant billboard posters of Iran's corrupt and psychotic supreme leader Ayatollah Khamenei have been set alight by groups of youths eager to show their deep loathing for the mullah's repressive regime and their demand for change.
The regime's officials have accused resistance units of the main democratic opposition movement, the PMOI/MEK (Mojahedin e-Khalq/People's Mojahedin of Iran), of orchestrating the protests. According to the state-run news agency "Mehr," an IRGC commander — Ali-Mohammad Akbari said:
"The Monafeqin [the regime's slanderous term for the MEK] were present in the recent riots. They covered their faces and were guiding people."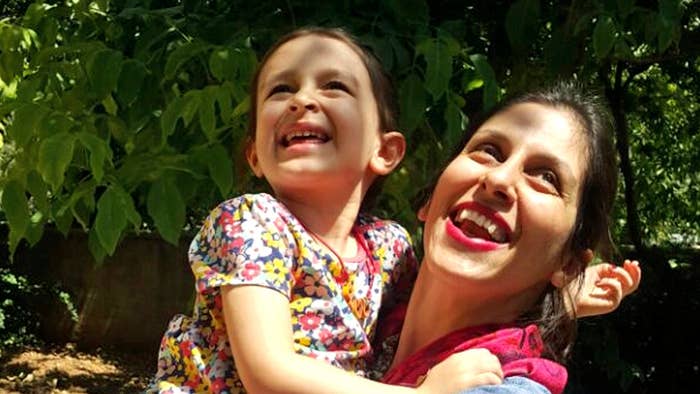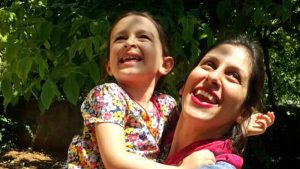 Nazanin Zaghari-Ratcliffe's five-year-old daughter returns to UK after years spent visiting mother in Iranian jail
Independent, October 11, 2019
The five-year-old daughter of Nazanin Zaghari-Ratcliffe has returned to the UK after more than three-and-a-half years in Iran.
Gabriella Zaghari-Ratcliffe has been living with her grandparents in Tehran and visiting her mother at least once a week in the notorious Evin Prison since Ms Zaghari-Ratcliffe was arrested on spying charges in 2016. Ms Zaghari-Ratcliffe, who denies the charges against her, decided to send her daughter back to the UK to start school in London.
Her husband, Richard Ratcliffe, has been campaigning for his wife's release from prison.
"Gabriella came back to us late at night, a bit uncertain seeing those she only remembered from the phone," Mr Ratcliffe said in a statement on Gabriella's return.
"Now she is peacefully sleeping next to me. And I am just watching. "It has been a long journey to have her home, with bumps right until the end – and I am grateful to all those at the British Embassy and Iranian MFA who helped smooth all those last blockages."
He added: "Of course the job is not yet done until Nazanin is home. It was a hard goodbye for Nazanin and all her family. But let us hope this homecoming unlocks another."
Expert panel says regime change in Iran is getting closer- Episode 10
"For over 40 years, Iranian people and the civilized world have in one way or another struggled with destructive policies and actions of the clerical regime in Tehran. Also for 40 years, the Iranian regime had driven a skewed narrative on this important topic – adversely affecting the lives of the Iranian people and to some extent, international policy making. A video miniseries– developed and produced by The Hill dissects and explain the relevant developments. We invite you to review the last segment of this video series. "
Donation
501 (c)(3) Tax deductible
Please,
Donate to Organization Of Iranian American Communities
Your donation will help OIAC advocates for a democratic, secular and non-nuclear government in Iran. Founded on the respect for human rights, gender equality, religious and ethnic tolerance, as wells as social, economic justice, and security for America. Our goal is to organize Iranian-American communities in the United States to promote these values.
Thank You,
http://www.oiac-us.com/donation/