Free Iran Rally (#No2Rouhani)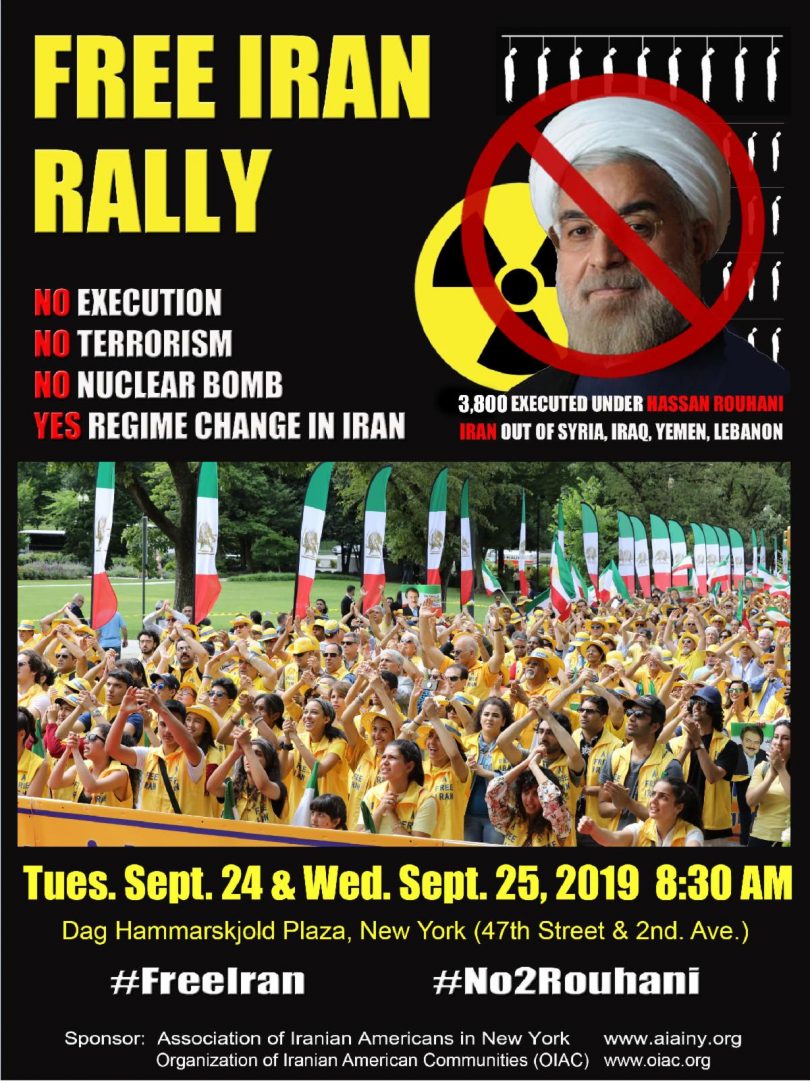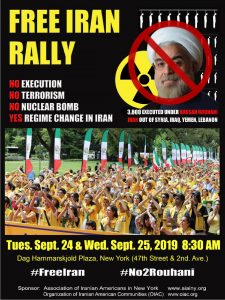 LOCATION: Dag Hammarskjold Plaza (Across from the UN) 2nd Avenue & 47th Street
DATE AND TIME: 09/24/19 8:30am – 09/24/19 11:30am
New York, NY: Thousands from across the United States will attend a major rally to support the Iranian people's quest for regime change.
VOA Report of
Iran: 1988 Massacre, Ongoing Human Rights Violations" rally, vigil, and photo exhibition"
OIAC event- September 12, 2019
https://www.youtube.com/watch?v=n7OGM2Uchs4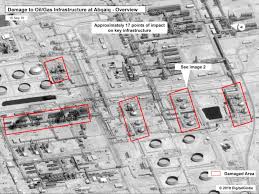 Saudi Arabia says weapons used to attack its oil facilities were Iranian
Washington Post, September 16, 2019
ISTANBUL — Saudi Arabia charged Monday that Iranian weapons were used to attack the kingdom's oil installations, dismissing claims of responsibility by Yemen's Houthi rebels, who threatened additional assaults amid U.S. warnings of retaliation.
The Houthis' new threat, reported Monday by the group's al-Masirah TV, came two days after they claimed a crippling assault on facilities in the desert kingdom.
U.S. officials, meanwhile, were blaming Iran and its other proxies around the region, and President Trump warned that the United States was "locked and loaded" and ready to respond. U.S. and Saudi officials have not publicly presented evidence for their claims of Iranian involvement in the strikes. A Saudi military spokesman said Monday that a preliminary investigation found that the weapons used against the facilities were Iranian.
In a televised briefing, Col. Turki al-Malki, a spokesman for a Saudi-led coalition in Yemen, also said the attacks did not originate in Yemen and that investigations were underway to determine the launch location.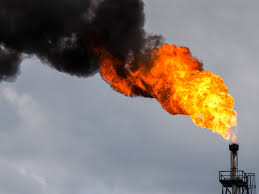 Trump: US 'locked and loaded depending on verification' of attack on Saudi oil field
CNN, September 16, 2019
Washington (CNN)President Donald Trump on Sunday evening tweeted that the US has "reason to believe that we know" who is responsible for an attack on a Saudi Arabian oil field and the country is "locked and loaded depending on verification" following the crippling strike.
"Saudi Arabia oil supply was attacked. There is reason to believe that we know the culprit, are locked and loaded depending on verification, but are waiting to hear from the Kingdom as to who they believe was the cause of this attack, and under what terms we would proceed!" Trump said.
Trump's tweet, which appeared to raise the specter of a US military response, served to ratchet up tensions in a region already on edge after Saturday's audacious attack on the Saudi oil field.
Marc Short, the vice president's chief of staff, told reporters Monday morning that the President's claim the US is "locked and loaded" may not refer to military action.
"I think that locked and loaded is a broad term and talks about the realities that we're all far safer and more secure domestically from energy independence," Short said. "This is not the 1970s oil embargo. It's not 1990 when Iraq invaded Kuwait. We're now a net oil exporter which means that the American market is much better protected."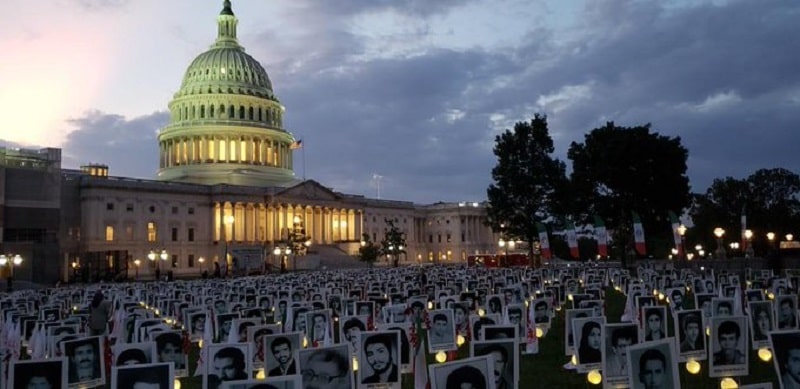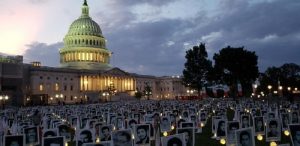 Iranians Organize Exhibition at Congress Square for Victims of Mullahs' Regime
Alsharq Al-Awsat, September 14, 2019
Iranian activists and members of the Iranian community in Washington have organized an exhibition at the US Congress Square for victims of Mullah's regime.
The event was held on the occasion of the 31st anniversary of the political prisoners' massacre committed by the Iranian regime against thousands of political activists in 1988.
The exhibition displayed hundreds of pictures for the victims of the massacre, as well as a number of statues depicting some political prisoners who were victims of the regime's violations, and scenes of torture and suffering.
Chairman of the US House of Representatives Foreign Affairs Committee Eliot Engel affirmed the Congress's support to the Iranian people in their legitimate demands to stop human rights violations committed by the regime.
He pointed out that criminals who supervised these executions in 1988 have been assigned at the highest government positions in the Iranian regime.
The Democratic Representative, Steve Cohen of Tennessee, also delivered a speech at the exhibition, condemning the Iranian regime's violations against the Iranian citizens' rights.
Iran protests & more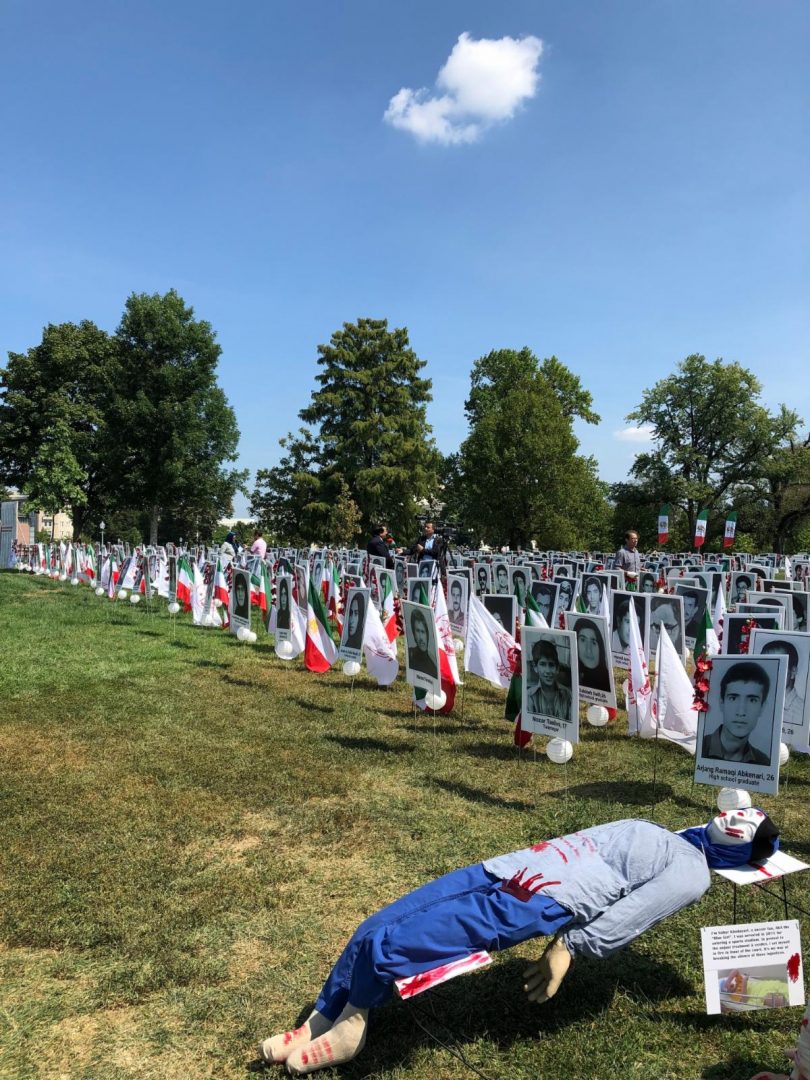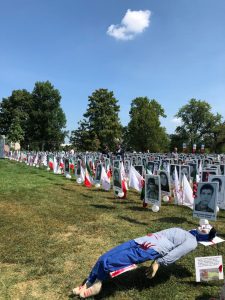 Iran's 'blue girl' dies after setting herself on fire
An Iranian female football fan who set herself on fire a week ago has died.
BBC News, September 10, 2019
The woman set herself alight in Tehran after her trial, for attempting to enter a football stadium disguised as a man, was postponed.
The authorities in Iran regularly stop women from entering stadiums. Her story has been followed closely by Iranians around the world who used the hashtag "blue girl" – a reference to the colours of her favourite team, Esteqlal of Tehran.
Iranians call for world sport ban – on Iran
Disguised women sneak into Iranian football match
Iran's government criticised over women stadium entry deadline
The woman, named as Sahar Khodayari, was arrested in March when she tried to enter a football stadium. After being jailed for three days she was released on bail and waited six months for her court case.
But when she appeared at court she found out it had been postponed because the judge had a family emergency.
She later returned to court to pick up her mobile phone and it is widely reported that she is thought to have overheard someone saying that if she were convicted she could get six months to two years in prison. She then set herself alight in front of the court house and later died in hospital.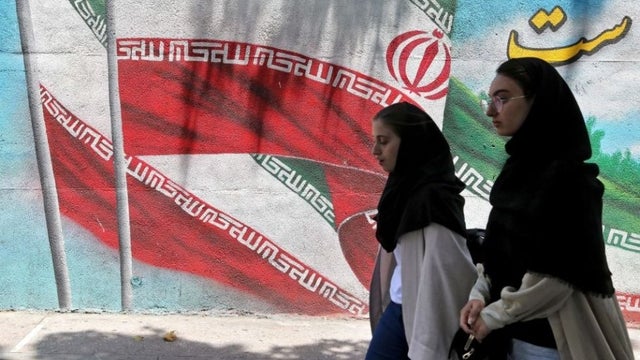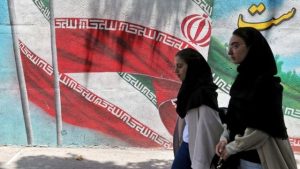 Women are crucial to resisting Iran's regime
The Hill, September 12, 2019 by Maria Ryan
Iran's leadership has denied basic human rights to the people of Iran, especially women. For 40 years, Iran's pro-democracy movement has remained active, despite frequent and often severe reprisals by the regime. The international community has witnessed hints of this movement's potential at various historical moments, such as the 2009 protests and the nationwide uprising that spread across every major city of Iran in early 2018.
That Iranian women have played a unique role in these uprisings is not a coincidence. The sharp edge of the mullahs' repression has targeted many of them with repressive, misogynistic laws and execution.
Just last week a female soccer fan died after police arrested her sneaking into Tehran's main sports stadium dressed as a man; women are not allowed to enter stadiums during male sporting events.
According to reports, the 29-year-old woman overheard officials discussing her coming prison sentence at the courthouse — and she set herself on fire and died from her injuries.
I had the opportunity in July to travel to Albania — along with 350 political dignitaries from 47 countries spanning a wide range of political affiliations — as a sponsored speaker for the annual conference of the National Council of Resistance of Iran (NCRI). We visited Ashraf 3, the new home to thousands of members of the main Iranian opposition movement, the Mujahedin-e Khalq (MEK).


2020 Democrats should support Trump's Iran policy, not pledge to rejoin 2015 nuclear deal
Democratic presidential candidates should seek a better Iran nuclear deal. That requires continuing sanctions and rejecting the 2015 agreement.
USA Today, September 9, 2019; by Joseph lieberman
Iranian energy official Behrouz Kamalvandi says "there's not much time left" to save the nuclear agreement Iran entered into four years ago with the United States and several other countries. That is encouraging, because this is an agreement that should not be saved.
From the beginning, the Joint Comprehensive Plan of Action (JCPOA) was a bad agreement for the United States and our allies in the region. That's because it only paused Iran's nuclear project, instead of ending it, and did nothing to stop Iran's aggression against its neighbors, or its support of terrorism, or its brutal repression of the Iranian people.
President Donald Trump saved the world from the worst of the JCPOA when he withdrew America from it last year and imposed broad new economic sanctions against the Islamic Republic of Iran and its leaders.
US sanctions have reduced Iran impact
As a result, Iran's economy is in a tailspin — with the International Monetary Fund projecting it will shrink by 6% this year, down from 3.8% growth in 2017. Inflation may reach 40% or higher in 2019. And the sanctions have cost Iran at least $10 billion in lost oil sales.
Rudy Giuliani: There is one resistance group Iran's regime fears most, and it is headed by a woman- Episode 9: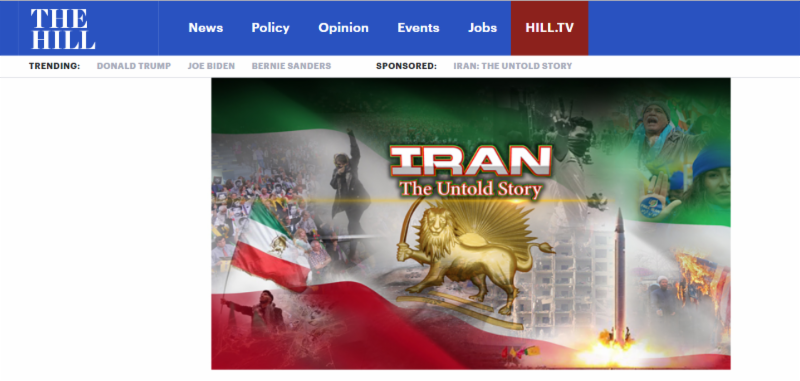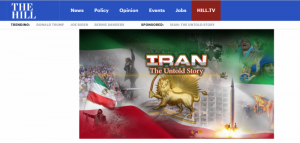 "For over 40 years, Iranian people and the civilized world have in one way or another struggled with destructive policies and actions of the clerical regime in Tehran. Also for 40 years, the Iranian regime had driven a skewed narrative on this important topic – adversely affecting the lives of the Iranian people and to some extent, international policymaking. A video miniseries– developed and produced by The Hill dissects and explain the relevant developments. We invite you to review the ninth segment of this video series. "
Donation
501 (c)(3) Tax deductible
Please,
Donate to Organization Of Iranian American Communities
Your donation will help OIAC advocates for a democratic, secular and non-nuclear government in Iran. Founded on the respect for human rights, gender equality, religious and ethnic tolerance, as wells as social, economic justice, and security for America. Our goal is to organize Iranian-American communities in the United States to promote these values.
Thank You,
http://www.oiac-us.com/donation/