Rudy Giuliani: There is one resistance group Iran's regime fears most, and it is headed by a woman- Episode 9: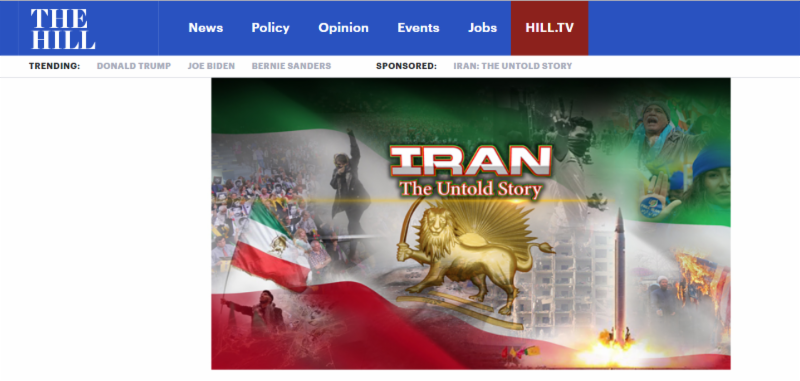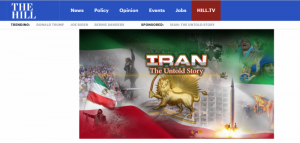 "For over 40 years, Iranian people and the civilized world have in one way or another struggled with destructive policies and actions of the clerical regime in Tehran. Also for 40 years, the Iranian regime had driven a skewed narrative on this important topic – adversely affecting the lives of the Iranian people and to some extent, international policymaking. A video miniseries- developed and produced by The Hill dissects and explain the relevant developments. We invite you to review the ninth segment of this video series. "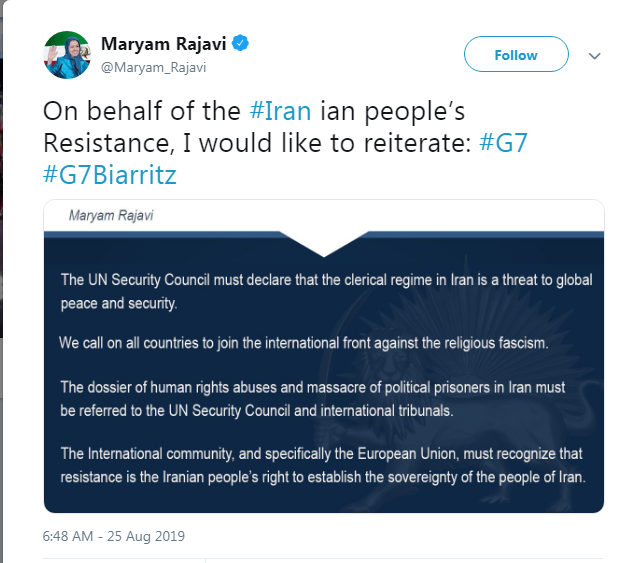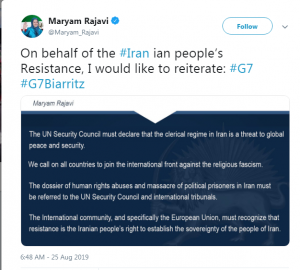 Maryam Rajavi: G7 Must Recognize Iran's Regime as Threat to Global Peace and Security
NCRI, August 25, 2019
Iranian opposition leader Maryam Rajavi has urged G7 leaders meeting in France to recognize Iran's regime as a threat to world peace and security.
In a call on G7 leaders in the French city of Biarritz, Maryam Rajavi, President-elect of the Iranian Resistance, said in a tweet on Sunday:
"On behalf of the Iranian people's Resistance, I would like to reiterate:"
"The UN Security Council must declare that the clerical regime in Iran is a threat to global peace and security."
"We call on all countries to join the international front against the religious fascism" ruling Iran, Mrs. Rajavi stipulated.
"The dossier of human rights abuses and massacre of political prisoners in Iran must be referred to the UN Security Council and international tribunals," Mrs. Rajavi said. "The International community, and specifically the European Union, must recognize that resistance is the Iranian people's right to establish the sovereignty of the people of Iran," Mrs. Rajavi added.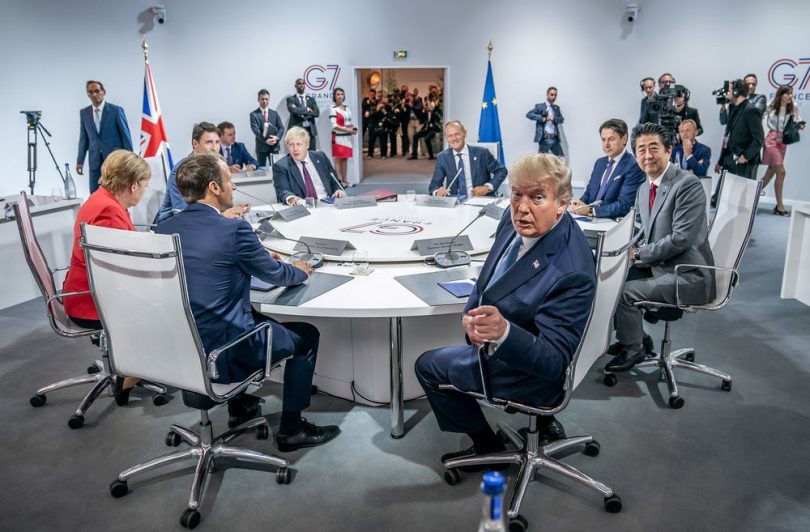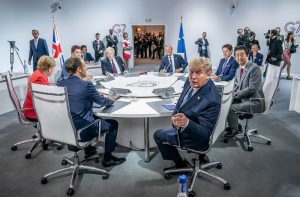 Macron Pulls Iran Shocker But Allies Unimpressed: G-7 Update
Bloomberg, August 24, 2019
Group of Seven leaders have gathered in Biarritz, France and the host, French President Emmanuel Macron, has just pulled a massive surprise on his guests by inviting the Iranian Foreign Minister Javad Zarif — who in the space of a six hours came and went.
Macron Met with Zarif, Who has Since Flown Off (7:52 p.m.)
The drama lasted just under six hours, from when Zarif touched down to when he left. A lot of questions were raised about who knew, when they found out and crucially: did Trump know?
In the meantime, the Iranian got sit down with Macron for 30 minutes in the office of the mayor of Biarritz.
Macron Told Trump About Zarif Visit, France Says (7:53 p.m.)
A French official briefing reporters in Biarritz defended Macron's handling of Zarif's lightning visit, saying leaders were told in advance that the Iranian foreign minster was coming — including U.S. President Donald Trump.
U.S. officials had said Trump didn't know about the Zarif visit before he left for France Friday night but had not said if or when Trump was told.
Trump had been surprisingly quiet on the topic, and maybe now it's clear why. It would be a little harder for him to complain if he knew it was coming.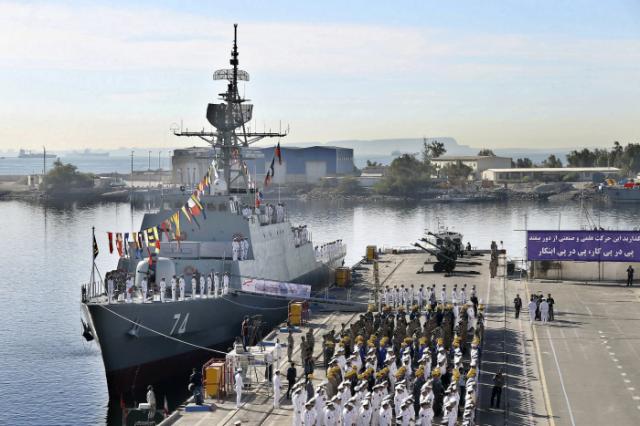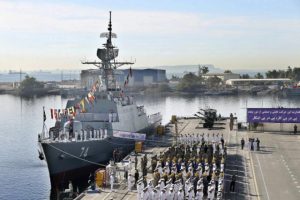 The Latest: Israeli PM calls for global action against Iran
Yahoo.com, August 25, 2019
TEHRAN, Iran (AP) — The Latest on the tensions between Iran and the West (all times local):
10:30 p.m.
Israel's prime minister is calling on the international community to take action to prevent Iran from carrying out attacks against his country.
Benjamin Netanyahu, who is seeking re-election next month, posted a short video on social media Monday saying Israel will defend itself "however that may be necessary."
In recent weeks, Israel has allegedly bombed Iranian-backed groups in Lebanon, Syria and Iraq. On Saturday, Israel acknowledged it struck what it says were Iranian drones in Syria preparing to attack Israel.
Israel has remained mum on whether it was behind recent strikes in Iraq, but last week, U.S. officials said Israeli had carried out at least one strike against an Iranian target there.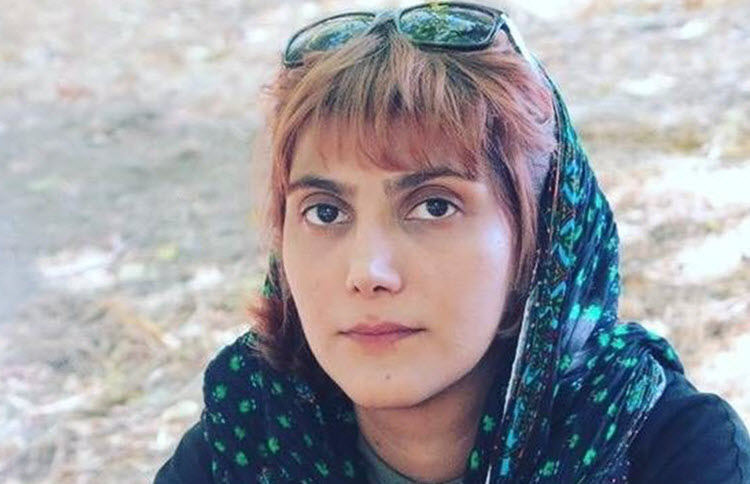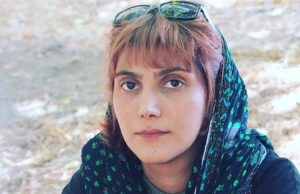 Iran Student Activist Sentenced to 10.5 Years in Prison and 147 Lashes
Iran Focus, August 26, 2019
An Iranian student activist and journalist has been sentenced to 10-and-a-half years in prison and 147 lashes for her role in peaceful protests on International Labour Day. Marzieh Amiri's sentence, of which six years is the minimum amount of time she will serve, was handed down in her trial in Tehran on August 13, which was presided over by the notorious judge, Mohammad Moghiseh.
The sentence was confirmed in comments that Amiri's sister Samira posted to her personal social media accounts, according to the Women's Committee of the National Council of Resistance of Iran (NCRI).
Amiri was suffering from epileptic seizures during her interrogation and detention due to intense physical and psychological pressures, but Moghiseh refused to allow her to post bail or even to take a temporary release for medical treatment.
Amiri was one of a number of labour activists arrested at a protest in Tehran on International Labor Day (May 1), including about 15 women.
Another female protester arrested that day, Nasrin Javadi (also known as Azam Khezri), has already been sentenced to seven years in prison and 74 lashes. Javadi is a former employee of the Medical Distribution Company and a current retiree of the Social Security Organization. She is also a member of the founding board of the Social Security Retirement Labor Council and a member of the Free Union of Iran Workers.
Iran protests & more
https://www.youtube.com/watch?v=Z3aU-uojT0w&feature=youtu.be
https://www.youtube.com/watch?v=EuPD_QV-xpg&feature=youtu.be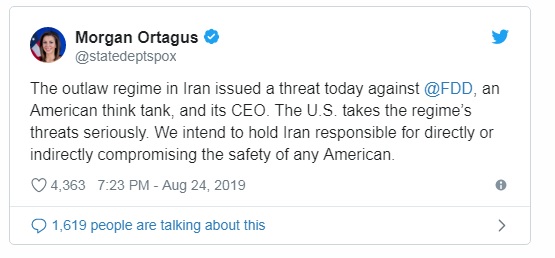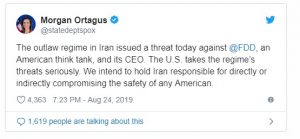 US State Department warns Iran after 'threats' against US citizen
CNN, August 25, 2019
(CNN)The US is warning Iran it's taking Tehran's threats seriously and will hold it accountable if it compromises the safety of any American.
The comments came in a tweet from US State Department spokeswoman Morgan Ortagus on Saturday, after Iran announced sanctions against American Mark Dubowitz and his foundation for what it called "US economic terrorism."
"The outlaw regime in Iran issued a threat today against @FDD, an American think tank, and its CEO. The U.S. takes the regime's threats seriously. We intend to hold Iran responsible for directly or indirectly compromising the safety of any American," Ortagus said.
Iran's Foreign Ministry earlier announced sanctions on the Foundation for Defense of Democracies (FDD) and Dubowitz, its CEO, for "heightening the impact of the US sanctions on the Iranian nation," according to Iran's semi-official Mehr news agency.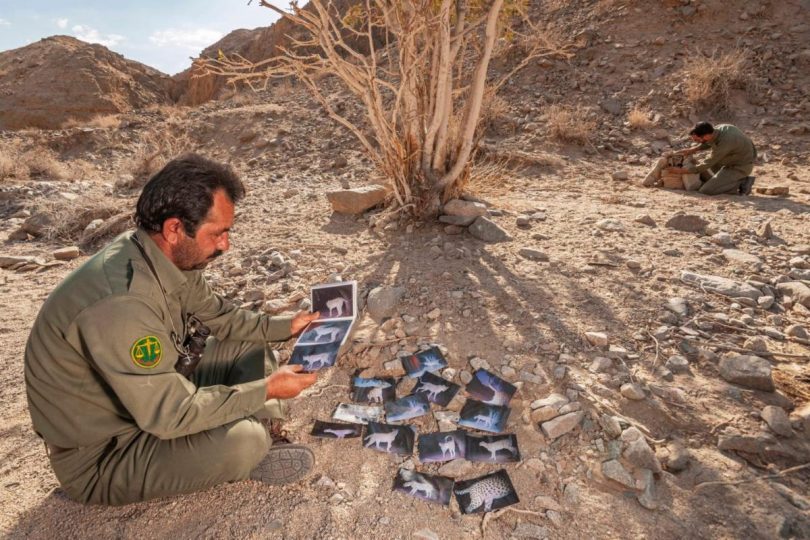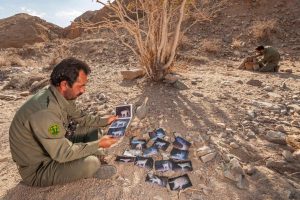 Environmentalists filmed Iran's vanishing cheetahs. Now they could be executed for spying.
Washington Post, August 25, 2019
ISTANBUL — The nine conservationists had embarked on one of the most ambitious wildlife projects in Iran in recent years, setting camera traps in seven provinces to monitor the critically endangered Asiatic cheetah, whose dwindling population stalks Iran's central plateau.
They worked with the government, secured the right permits and received funding and equipment from abroad. But the researchers, all Iranian, soon drew the suspicion of the Revolutionary Guard Corps, a powerful branch of Iran's armed forces, and were arrested last year for alleged espionage.
Now, four members of the team charged with "spreading corruption on earth" could face the death penalty, and four others could be sentenced to up to 10 years in prison. The researchers, from the nonprofit Persian Wildlife Heritage Foundation, are awaiting a verdict in a trial that rights groups say has been marred by abuses and accusations of torture.
The ninth researcher who was detained, the foundation's chairman, Kavous Seyed-Emami, died in custody shortly after his arrest last year. Tehran's prosecutor general said Seyed-Emami, a professor who also held Canadian citizenship, had died by suicide, but family members and colleagues have rejected that account.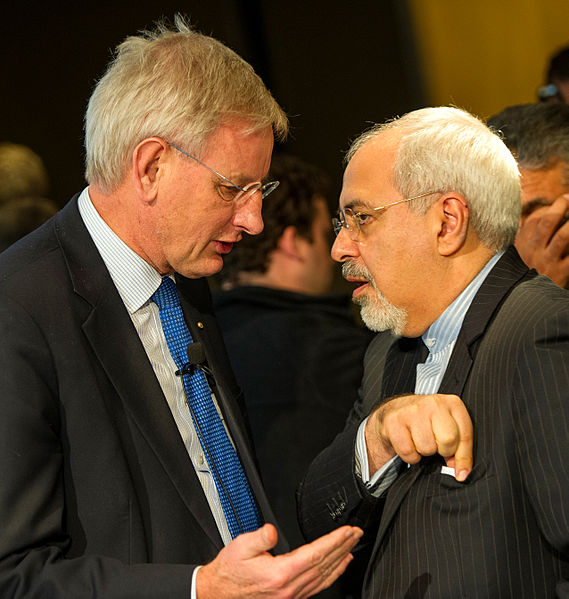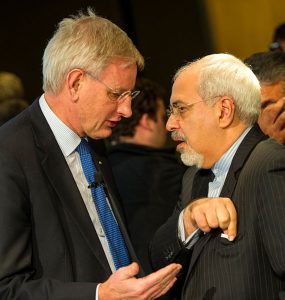 Never Shake Hands with a War Criminal
Tsarizm, August 25, 2019; by Parviz Khazaei
Iranian Foreign Minister Mohammad Javad Zarif met his Swedish counterpart on July 20, 2019, as part of a Scandinavian tour, where maritime security in the Persian Gulf is likely to be featured.
The Iranian diaspora and supporters of the Iranian opposition group People's Mojahedin Organization of Iran (PMOI/MEK), held a rally on Wednesday, August 21, protesting the visit.
Protesters held signs and chanted slogans to let the world and international media know of their demands. "Javad Zarif is a murderer; no one should negotiate with him," "Javad Zarif is the enemy of Iranians," "Javad Zarif is a charlatan, He's the enemy of the Iranian people," were among the slogans voiced by the demonstrators.
The protesters were also holding signs reading, "Zarif get lost!" "Expel Iranian regime operatives from Scandinavian countries" and "Expel Javad Zarif."
Meanwhile According a statement from the National Council for Resistance Of Iran (NCRI), Javad Zarif, the Foreign Minister of the religious dictatorship ruling Iran, threatened Iranian protesters in Stockholm to death, brazenly boasting that the regime's agents and operatives would not let them live for a minute and eat them alive.
Donation
501 (c)(3) Tax deductible
Please,
Donate to Organization Of Iranian American Communities
Your donation will help OIAC advocates for a democratic, secular and non-nuclear government in Iran. Founded on the respect for human rights, gender equality, religious and ethnic tolerance, as wells as social, economic justice, and security for America. Our goal is to organize Iranian-American communities in the United States to promote these values.
Thank You,
http://www.oiac-us.com/donation/