Rudy Giuliani: There is one resistance group Iran's regime fears most, and it is headed by a woman- Episode 9: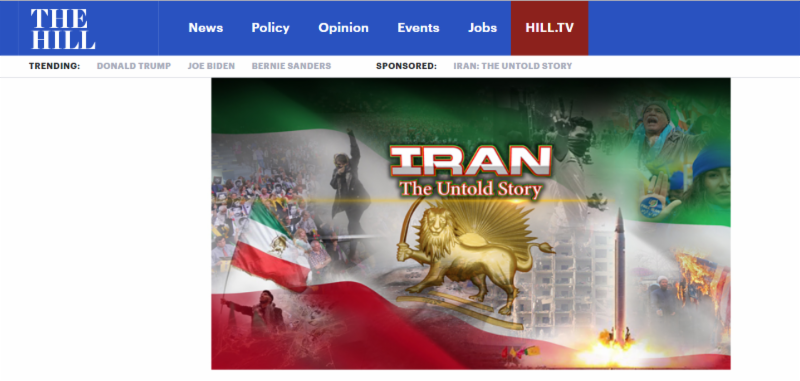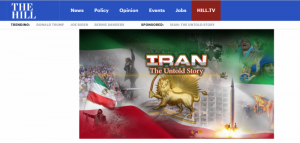 "For over 40 years, Iranian people and the civilized world have in one way or another struggled with destructive policies and actions of the clerical regime in Tehran. Also for 40 years, the Iranian regime had driven a skewed narrative on this important topic – adversely affecting the lives of the Iranian people and to some extent, international policymaking. To help the process of righting this wrong, Organization of Iranian American Community has sponsored a 10-part video series – developed and produced by The Hill. We invite you to review the ninth segment of this video series. "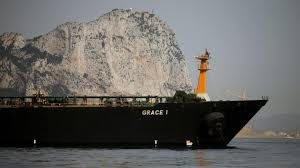 Iran warns US against seizing tanker
MSN, August 19, 2019
Tehran said Monday it has warned its arch-foe Washington against attempting to seize an Iranian tanker that has set sail from waters off Gibraltar after being impounded for six weeks.
Iran had been locked in a high-seas standoff with US ally Britain since Royal Marines seized the tanker off the coast of the British overseas territory Gibraltar on July 4 on suspicion it was shipping oil to Syria in breach of EU sanctions.
Little more than two weeks later, Iran's Islamic Revolutionary Guard Corps impounded the British-flagged Stena Impero tanker in strategic Gulf waters in what Britain called a tit-for-tat move.
A court in Gibraltar ordered the release of the Grace 1 on Thursday.
That was in spite of a last-minute US request to detain the ship on allegations of involvement in supporting illicit shipments to Syria by the Guards, listed as a terrorist group by Washington.
Click to read more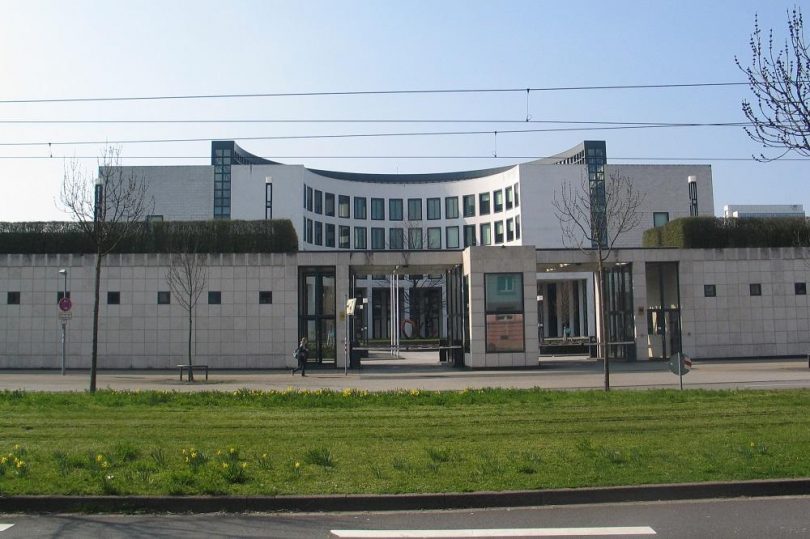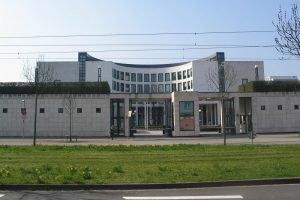 Germany Charges Man with Spying for Iran's Regime
NCRI, August 16, 2019
Prosecutors in Germany say they have indicted an army employee with spying for an Iranian intelligence service, the Associated Press reported on Friday.
The federal prosecutor's office said in a statement that the German-Afghan dual citizen is charged with "a particularly serious case" of treason and of breaching official secrecy laws in 18 cases.
The suspect, identified only as Abdul Hamid S. in line with German privacy rules, had worked as a translator and adviser to the German army for several years. He was arrested on January 15 and has been detained since.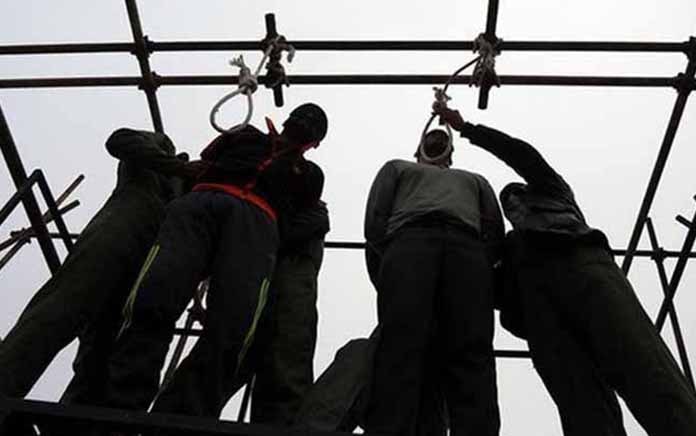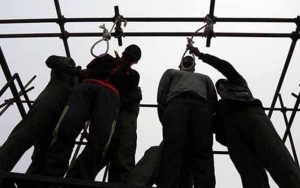 Iran Executes inmates in Raja'i Shahr and Mashhad Central Prisons
Iran-hrm.com, August 13, 2019
Two prisoners were hanged on Saturday, August 10, in the central prison of Mashhad, the state-run Khorasan daily reported Sunday. The state media did not identiry the victims by name but it said they will publish the full report in following days.
In anothre development last Wednesday, five more prisoners were hanged in the notorious Raja'i Shahr (Gohardasht) Prison, in the city of Karaj, northwest of Tehran. The names of those executed were announced as Mohammad-Reza Shekari, Yousof Zakeri, Majid Arabali, Hossein Panjeh-Maryam, and Bahram Tork.
These prisoners, along with a number of other prisoners, had been moved to the solitary confinement prior to their executions.
The regime later returned some of these prisoners back to their cells. The regime usually moves prisoners who are listed to be hanged soon, to solitary confinement where they have to count minutes and hours to have a hangman taking them to the gallows.
The Iranian regime hanged 39 prisoners in July alone. Four were women and there was one public hanging.
The executions took place in the prisons of Birjand, Ghohardasht, Karaj, Kashan, Khondab, Mahshahar, Kelardasht, Orumeh, Noor, Mashhad, Mahabad, Zanjan, Minab, Bandar-Abbas, Borujerd, Shiraz, Tabriz, Gorgan, Dezful, Rasht and Kermanshah.
Iran is the world's top record holder in per capita executions. More than 3,600 people have been executed in Iran since Rouhani took office in 2013.
Iran protests & more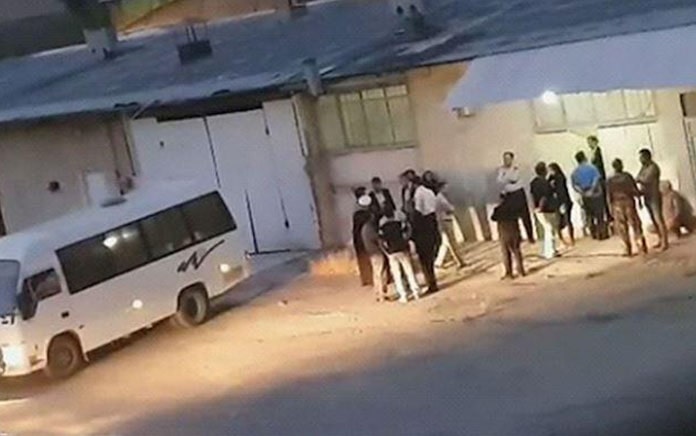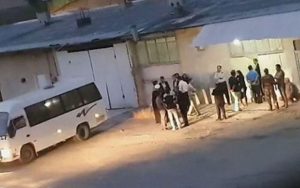 IRAN: Five Prisoners Disappear After They Secretly Film an Execution
NCRI, August 16, 2019
Five prisoners at the Iranian regime's notorious Raja'i Shahr (Gohardasht) Prison were seized by security guards, during a violent raid on Hall 14 of Ward 4, and taken to unknown locations.
The raid, which involved members of the Iranian Revolutionary Guards Corps (IRGC), took place on Saturday, after a video circulated on social media, which showed prison officials after the execution of five prisoners at the prison in Karaj, near Tehran.
While the whereabouts of the five prisoners who were taken away by the security forces is unknown, it is feared that they are now at risk of execution themselves.
Iran Human Rights Monitor, a human rights group focused on Iran, has released the names of four of those death row prisoners: Samad Farhadi, Sadegh Hafezi, Mohammad Chahargoushe and Ali Bagheri.
The video was recorded on Wednesday, August 7, following the executions of Majid Arabali, Mohammad Reza Shekari, Hossein Panjeh-Maryam and Yousef Zakeri in Raja'i Shahr Prison.
It appears that the following people were personally present at the execution: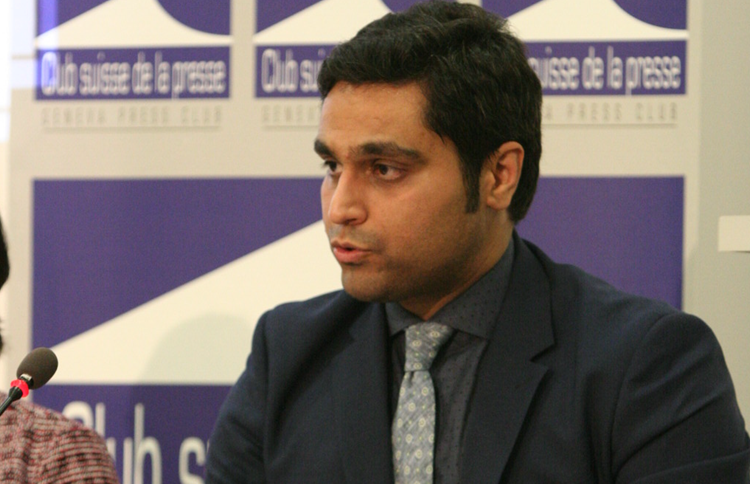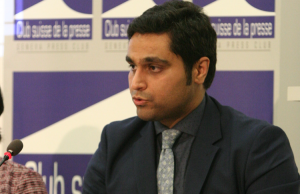 Victims of Iran's 1988 Massacre Call for Justice
Iran Focus, August 19, 2019
In the 1980s, the Iranian authorities arrested the parents of human rights activist Ehsan Qaraee and, following a fatwa by then-supreme leader Ruhollah Khomeini, murdered his father.
Qaraee is now raising awareness of the 1988 massacre of 30,000 political prisoners, which Amnesty International and Human Rights Watch have branded "crimes against humanity", in order to get justice.
Qaraee told The Express that his mother was savagely tortured in front of her one-year-old daughter.
He said: "My parents were both teachers—my father was a historian and my mother was a maths teacher. After Khomeini took power they started to arrest people and at the start, they went for academic people. They arrested both of my parents separately in 1981. My sister was just one year old. For a period of three months, they tortured my mother in front of my sister's eyes."
Qaraee is calling for those responsible to be "brought to justice" because many of the perpetrators still hold high-ranking government roles today.
He said: "For me, I would like some recognition from especially the UK Government that this crime was a crime against humanity. And I would like that the UN establish a committee—a truce committee—and that they investigate this crime. Because all of those who committed these crimes—all of those who were in 'death committees' all around the country—they are still in power. We are talking about Ebrahim Raisi who is the head of the judiciary system in Iran—or Mostafa Pourmohammadi who is Justice Minister."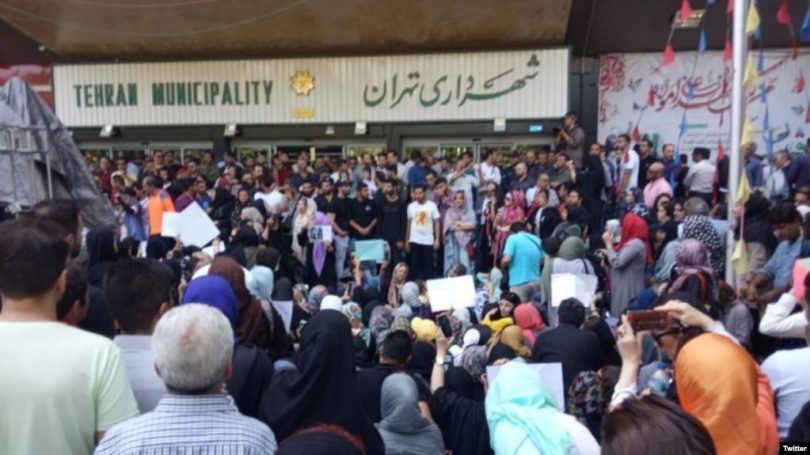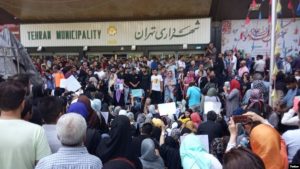 Protest In Tehran Against 'Cruel Treatment' And Killing Of Dogs
Radio Farda, August 20, 2019
Animal rights defenders held a gathering outside Tehran's municipality headquarters for a second day in a row on August 19 to protest the killing of stray dogs by city officials in Iran's capital and suburbs.
Photos published on social media show a few hundred demonstrators who were condemning the killing of dogs by acid, poison and other methods as cruel treatment and were demanding steps to be taken against those responsible.
Apparently, besides municipality workers, contractors are also involved in killing dogs, often without respecting regulations.
The official government news website, IRNA says the protesters interrupted remarks by a municipality official and when he was retreating into the building, they moved toward him, prompting police to intervene and arrest several protesters, disbanding the gathering.
Donation
501 (c)(3) Tax deductible
Please,
Donate to Organization Of Iranian American Communities
Your donation will help OIAC advocates for a democratic, secular and non-nuclear government in Iran. Founded on the respect for human rights, gender equality, religious and ethnic tolerance, as wells as social, economic justice, and security for America. Our goal is to organize Iranian-American communities in the United States to promote these values.
Thank You,
http://www.oiac-us.com/donation/