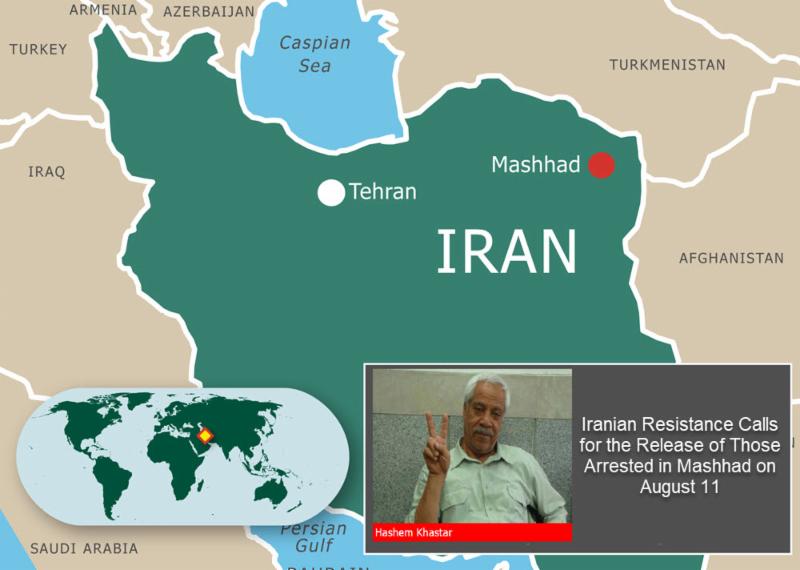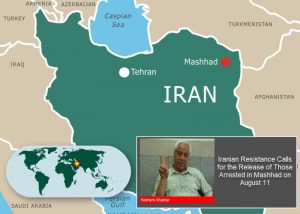 At Least 10 Arrested In Mashhad For Supporting Call On Khamenei To Resign
Radio Farda, August 11, 2019
Political activists in Mashhad in northeast Iran told Radio Farda on Sunday August 11 that at least 10 dissident individuals have been arrested in the city for protesting against a 13-year jail sentence for another activist, Kamal Jafari Yazdi.
Mr. Jafari is one of the 14 Iranian activists who have called on Iran's Supreme Leader Ayatollah Ali Khamenei to step down and pave the way for a new political order to replace the Islamic Republic.
Jafari told radio Farda that he has seen over 10 activists at a court in Mashhad where he was ordered to report to on Sunday. Jafari himself is not currently in jail but was at the court for questioning.
According to Jafari, the activists were arrested during a gathering to support him while he was entering the court Sunday morning.
He said outspoken activists Mohammad Nourizad, Hashem Khastar, Fatemen Sepehri and Pouran Nazemi, some of whom had also called on Khamenei to resign, are among those arrested.
Social media users have also named activists Javad La'l Mohammadi, Mohammad Hosein Sepehri, Abdolrasoul Mortazavi and Hourieh Farajzadeh as some of those detained on Sunday.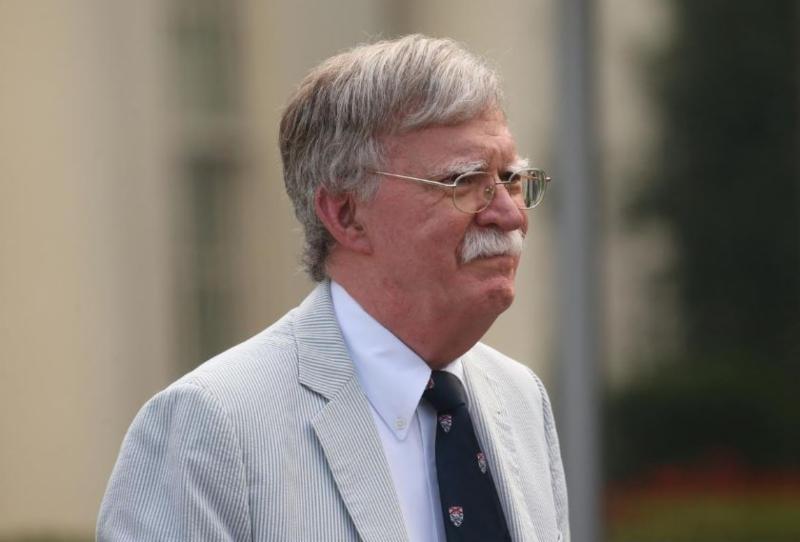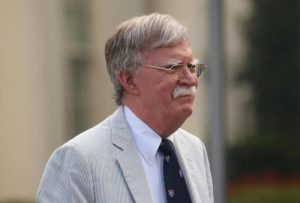 U.S. adviser Bolton to urge tougher UK stance on Iran and China
Reuters, August 11, 2019
LONDON (Reuters) – John Bolton, U.S. President Donald Trump's national security adviser, arrived in London on Sunday for talks at which he is expected to urge Britain to toughen its stance on Iran and Chinese telecommunications firm Huawei.
As the United Kingdom prepares to leave the European Union on Oct. 31, its biggest geopolitical shift since World War Two, many diplomats expect London to become increasingly reliant on the United States.
Bolton's two days of talks on Monday and Tuesday, to include a heavy focus on Brexit, reflect the Trump White House's attempts to solidify ties with the new British government of Prime Minister Boris Johnson after Trump's strained relationship with former Prime Minister Theresa May.
Bolton is expected to urge British officials to align policy on Iran more closely with that of Washington, which has pressured Tehran with ever-tightening sanctions after Trump withdrew the United States from the Iran nuclear deal.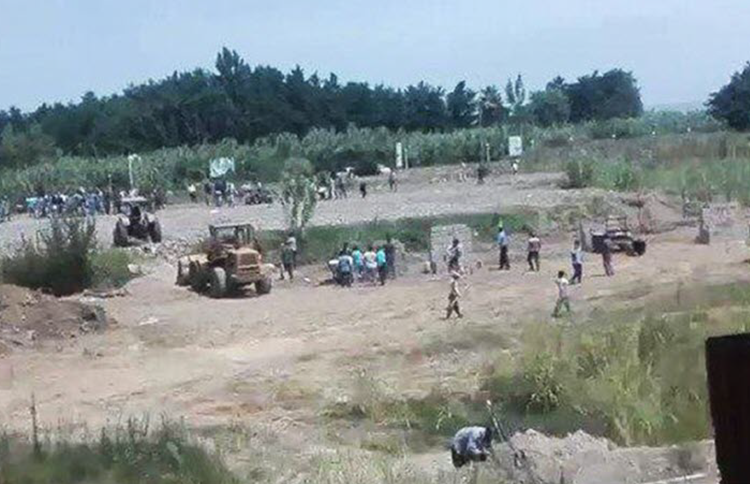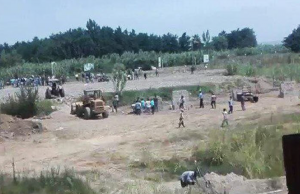 2 Killed; 4 Injured After Iranian Military Fires on Protesters
Iran Focus, August 12, 2019
At least two people have been killed and four others injured after armed guards at an Iranian army air force base in Mazendran province in northern Iran opened fire on local people who were protesting the attempted confiscation of their lands.
The Fars news agency, which is affiliated with Iran's Islamic Revolutionary Guards Corps (IRGC), reported that the clash began over land ownership in the Mahmoud Abad region, before describing the protesters as "hired" and "hoodlums".
Fars wrote: "This attack took place when soldiers intended to install a fence around an airstrip inside the base. However, protesters began throwing stones, sticks, and chains at them. The armed guards responded by opening fire, resulting in two deaths and a number of others being wounded and some apprehended."
One of the deputies for Mazandaran's governor claimed this was not related to the confiscation of lands at all.
He told Fars: "There is tension in the region. The airbase security unit opened fire, leaving two people killed and four wounded. After this incident, the city council held a session followed by a similar meeting of the provincial council."
While the state-run IRNA news agency reported that security forces at the base opened fire on protesters, as well as government employees who were trying to enforce the court decision over the ownership issue.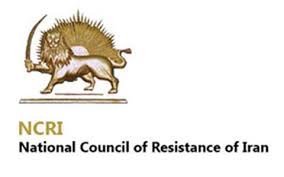 Iranian Resistance Calls for the Release of Those Arrested in Mashhad on August 11
NCRI, August 12, 2019
The religious fascism ruling Iran, on August 11, 2019, arrested Hashem Khastar, a teacher's representative and a number of others who demanded the resignation and removal of Khamenei, the Supreme Leader of the clerical regime. They had gathered in front of a tribunal in Mashhad to support another individual calling for Khamenei's ouster, when they were arrested.
Hossein Sherafati Rad, the Khorasan Razavi General Director of Security, described the detainees as "overseas-related counter-revolutionary elements who had come to Mashhad from various parts of the country to foment protests, incite public opinion against the Islamic Republic, and create insecurity." "The detainees are from related counter-revolutionary groups overseas, they were associated with subversive groups, and they intended to design, organize and create intermittent disturbances in the city," the Fars news agency reported.
The Iranian resistance calls on international human rights bodies to strongly condemn the mullahs' regime and to take immediate action to release the detainees. The mullahs' regime, besieged by domestic and international crises, is deeply afraid of any protests and sparks that could ignite popular uprisings and try to prevent it by suppression, arrest and intimidation.
Mrs. Maryam Rajavi, President-elect of the Iranian Resistance, has repeatedly called for the formation of an international delegation to visit political prisoners and Iran's prisons and to take immediate action to release them.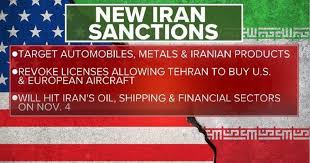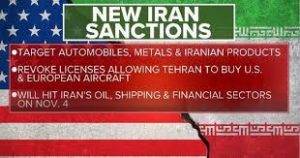 German exports to Iran halve in first half as U.S. sanctions bite
Reuters, August 12, 2019
BERLIN, Aug 12 (Reuters) – German exports to Iran fell by nearly half in the first six months of 2019, data showed on Monday, suggesting companies are scaling back business ties with Tehran to avoid trouble with the United States after Washington reimposed sanctions.
Sales to Iran plunged by 48% to 678 million euros ($758.8 million) from January through June year-on-year, data from the Federal Statistics Office reviewed by Reuters showed. Imports from Iran declined by 43% to nearly 110 million euros. "The fact that trade between Iran and Germany has collapsed that massively is not a big surprise, unfortunately," the BGA trade association said.
It pointed to the extra-territorial character of recent U.S. sanctions which means that companies from third countries are also punished if they do business with Iran.
"German companies are forced to choose between their market activities in Iran and the United States, so it's clear which market is preferred," BGA said.
President Donald Trump last year pulled the United States out of a nuclear accord between Iran and major powers. Under the 2015 deal, international sanctions against Iran were relaxed in exchange for Tehran curbing its nuclear programme.
Despite the U.S. decision to reimpose the sanctions, Germany, France and Britain are trying to rescue the agreement by setting up a barter-based trade conduit with Iran, but an Iranian mirror mechanism has yet to be established.
If the mechanism, also know as Instex, goes ahead, it would initially deal only in products such as pharmaceuticals and foods, which are not subject to U.S. sanctions.
Iranian officials have repeatedly said Instex must cover oil sales or provide substantial credit facilities for it to be beneficial.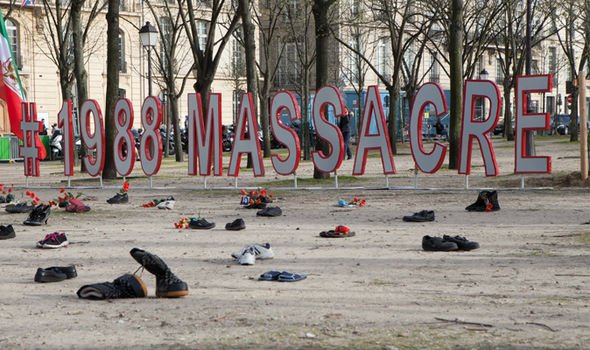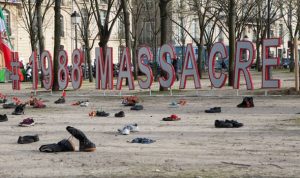 Iran: Shocking statements by senior official highlight impunity for 1988 prison massacres
Amnesty International, July 30, 2019
Recent statements by Mostafa Pour Mohammadi, advisor to Iran's head of the judiciary and a former minister of justice, defending the mass extrajudicial executions of 1988 provide shocking confirmation of the authorities' wilful flouting of international human rights law both at the time and now and a stark reminder of the sense of impunity that senior officials linked to the killings enjoy, Amnesty International said today.
The organization is particularly concerned about comments by Mostafa Pour Mohammadi accusing those advocating for truth and accountability of "terrorism" and "collusion" with Iran's geopolitical enemies, and warning that they shall face prosecution. These comments, coupled with the appointment, in March 2019, of Ebrahim Raisi, who, like Mostafa Pour Mohammadi, was involved with the mass extrajudicial executions of 1988, to the position of the head of the judiciary, put survivors, family members of those executed and human rights defenders at increased risk of harassment and persecution simply for seeking truth and justice.
Current and former Iranian officials must not be allowed to shield themselves from accountability for the mass extrajudicial executions through campaigns of disinformation and threats of reprisals against anyone looking to shed light on them.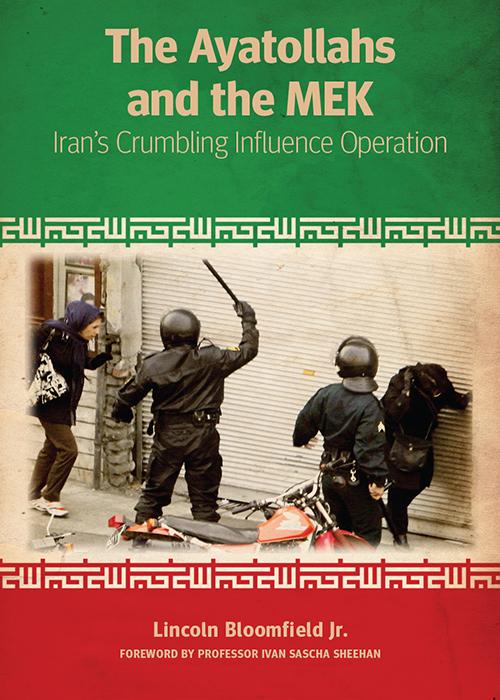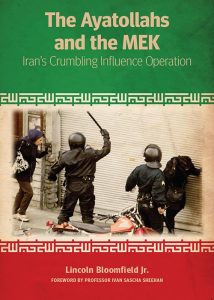 Monograph: 'The Ayatollahs and the MEK – Iran's Crumbling Influence Operation'
Lincoln J. Bloomfield Jr
June 2019
Ambassador Lincoln J. Bloomfield Jr. has published a new monograph, The Ayatollahs and the MEK–Iran's Crumbling Influence Operation , through the University of Baltimore College of Public Affairs.
Bloomfield, a former defense and foreign policy official who has served three presidents over five administrations in the Pentagon, the White House and the U.S. State Department, is the author of a 2013 study of the MEK, The Mujahedin-e Khalq (MEK)–Shackled by a Twisted History , also published by the University. The story of this group, which was formed by student intellectuals during the 1960s to oppose the Shah of Iran but became an enemy of the clerical regime of Ayatollah Khomeini after the revolution, was twisted by U.S. officials in a misguided attempt to engage and appease the Iranian government. Bloomfield has also prepared testimonies about the MEK for hearings before the House Committee on Foreign Affairs, Subcommittee on Oversight and Investigations and Subcommittee on the Middle East and South Asia.
Like the 2013 monograph, this work includes a foreword by Ivan Sascha Sheehan, associate professor and executive director of the School of Public and International Affairs in the University of Baltimore's College of Public Affairs; Sheehan specializes in global terrorism, counterterrorism, U.S. foreign policy, and international conflict management.
We think you will find this report very informative
Donation
501 (c)(3) Tax deductible
Please,
Donate to Organization Of Iranian American Communities
Your donation will help OIAC advocates for a democratic, secular and non-nuclear government in Iran. Founded on the respect for human rights, gender equality, religious and ethnic tolerance, as wells as social, economic justice, and security for America. Our goal is to organize Iranian-American communities in the United States to promote these values.
Thank You,
http://www.oiac-us.com/donation/