Solidarity March for a Free Iran
On Friday June 21, 2019, Several thousand Iranian Americans from 40 U.S. States held a large rally beginning at the Department of State in Washington, DC and marched to the White House. Rally participants expressed support for people's uprising for regime change in Iran and called for a firm policy on the Iranian regime to counter its increased repression at home and aggression in the region.
We invite you to check out a detailed report, and the text of Congressional bi-partisan support for our rally.
https://oiac.org/solidarity-march-2019/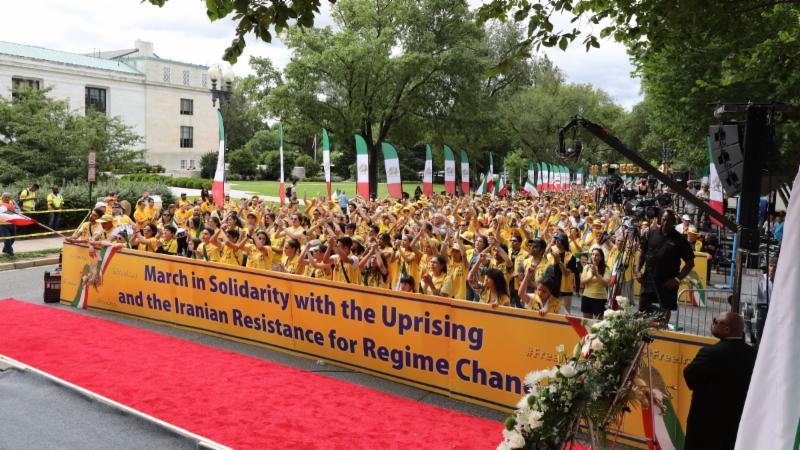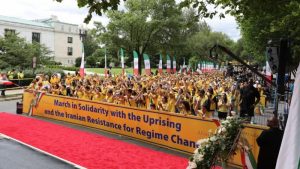 Ex-Homeland chief slams prior terror designation of Iran resistance group as 'naive,' wrong-Episode 8: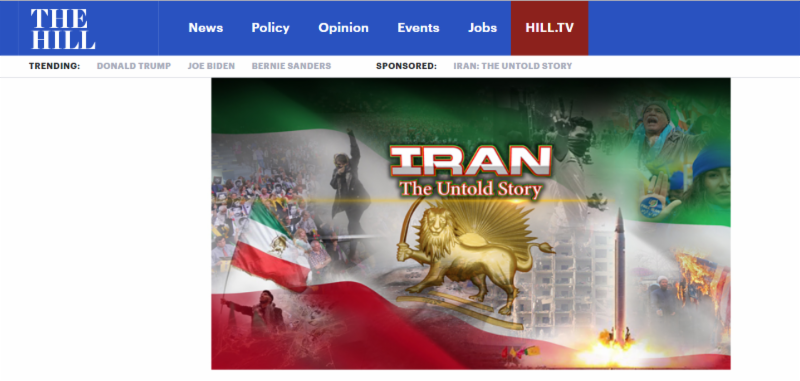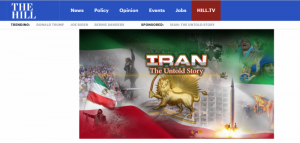 "For over 40 years, Iranian people and the civilized world have in one way or another struggled with destructive policies and actions of the clerical regime in Tehran. Also for 40 years, the Iranian regime had driven a skewed narrative on this important topic – adversely affecting the lives of the Iranian people and to some extent, international policymaking. A video miniseries – developed and produced by The Hill dissects and explain the relevant developments. We invite you to review the eighth segment of this video series. "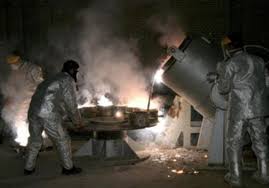 White House warns Iran over breach of enriched uranium limit
The Hill, July 1, 2019
The White House on Monday issued a warning to Iran after the country announced it surpassed limits on enriched uranium under the 2015 nuclear deal with world powers.
"Maximum pressure on the Iranian regime will continue until its leaders alter their course of action," White House press secretary Stephanie Grisham said in a statement. "The regime must end its nuclear ambitions and its malign behavior." Tehran said hours earlier it had exceeded the amount of low-enriched uranium it is allowed to stockpile under the Obama-era deal, from which President Trumpwithdrew the U.S. last year.
The move was a bid to convince Europe, Russia and China to provide relief from U.S. sanctions, but the statement is a signal that the president is not prepared to back down and de-escalate tensions with Iran. It marked the first time that Iran breached the terms of the deal, but the White House argued in a strangely worded phrase that "there is little doubt that even before the deal's existence, Iran was violating its terms."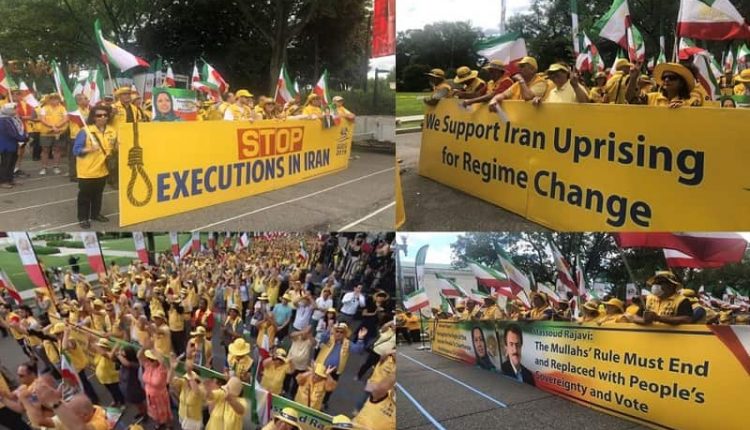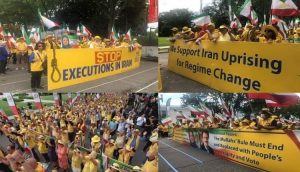 Iranian Americans rally in Washington for regime change — by Iranians
Washington Examiner, June 25, 2019
Thousands of Iranian Americans attended a recent rally in Washington and had one of their appeals answered Monday: President Trump sanctioned Iran's Supreme Leader Ali Khamenei.
A top priority of the Friday rally attendees will take a lot longer to accomplish, but they insist they don't want the administration to do it for them: regime change in Iran.
The phrase "regime change" might be anathema in Washington, but that didn't stop rallygoers in front of the State Department and White House Friday from chanting, "Change, change, change. Regime change in Iran."
They came to Washington from 40 states to attend the Organization of Iranian American Communities event to show support for the people in 160 cities and towns inside Iran who have been protesting the Islamic Republic's regime, on and off, for the last year and a half. The rally took place as tensions between Washington and Tehran were at their height, with Iran having shot down a U.S. drone over international waters the day before, but it had been organized well in advance.
"It's always important to come and be in solidarity with Iranian Americans who are for regime change. And also to represent for the Iranian people and the rest of the world knowing there is a strong resistance that's been around for 40, 50 years, and make sure they hear our voices loud and clear," Los Angeles resident Delaram Ahmady, 26, told the Washington Examiner. Her family fled to the United States when she was 3 after her father, jailed for eight years in the 1980s, feared becoming a political prisoner again.
Iran Protests & More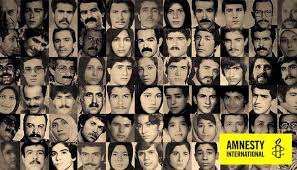 Iran's 1988 massacres: Authorities violating torture prohibition through cruel treatment of victims' families
Amnesty International, June 26, 2019
The Iranian authorities are systematically violating the absolute prohibition of torture and other ill-treatment by cruel practices targeting family members of the thousands of prisoners who were forcibly disappeared and extrajudicially executed in prisons across Iran in 1988, said Amnesty International on the occasion of the International Day in Support of Victims of Torture.
Three decades on from when the Iranian authorities forcibly disappeared and killed several thousand political dissidents in secret, dumping their bodies in unmarked mass graves, they continue to torment relatives by refusing to disclose when, how and why their loved ones were killed and where their remains are buried. Family members who have sought truth and justice have faced threats, harassment, intimidation and attacks.
"The Iranian authorities' ongoing refusal to acknowledge the deaths or to reveal the fate and whereabouts of those forcibly disappeared and killed has placed a cruel burden on family members who continue to be haunted by a sense of anguish, uncertainty and injustice," said Philip Luther, Research and Advocacy Director for the Middle East and North Africa at Amnesty International.
"There is no doubt that the agonizing suffering inflicted on victims' families for more than 30 years violates the absolute prohibition on torture and other cruel and inhuman treatment under international law."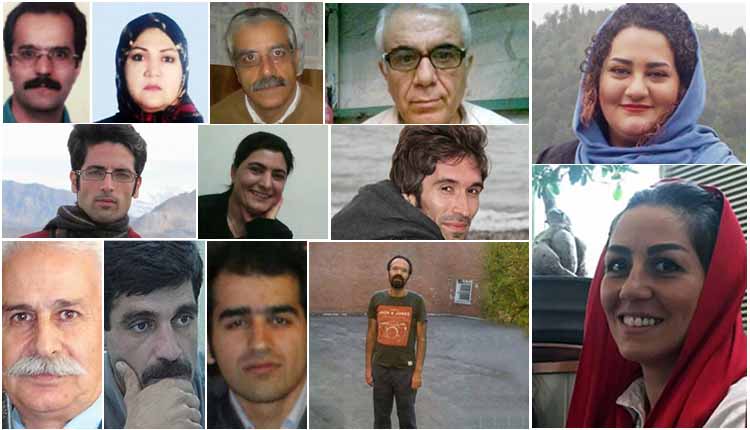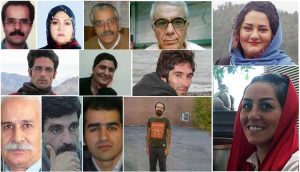 No Political Prisoners In Iran, Claims Judiciary Spokesman
Iran HRM, July 1, 2019
A spokesman for Iran's Judiciary says there are no political prisoners in Iran.
Gholamhossein Esmaili made the claim at a live televised program, after being asked about the recent death of a political prisoner murdered in Tehran's notorious Fashafuyeh Prison and why political prisoners were not separated from ordinary criminals.
"Those who sometimes claim (to be political prisoners) are those who have committed crimes against security," Esmaili said. He also referred to political prisoners affiliated with the MEK adding that these dissident groups were working against "the system and the revolution" and were not political prisoners.
Other officials of the Iranian regime have also denied the existence of political prisoners in Iran time and again.
Earlier in February 2019 the former Judiciary Chief Sadeq Amoli Larijani claimed that that Iran has any political prisoners even as thousands of political prisoners languished in Iranian jails.
In a meeting with Judiciary officials in Tehran on February 4, Amoli Larijani said that "We currently do not have such prisoners."
Several activists on social media explained that time that the Judiciary's jargon for "political prisoners" is "security prisoners." International human rights watchdogs have observed that most political activists in Iran are charged with "acting against security," possibly because the government does not want to be criticized for having "political prisoners."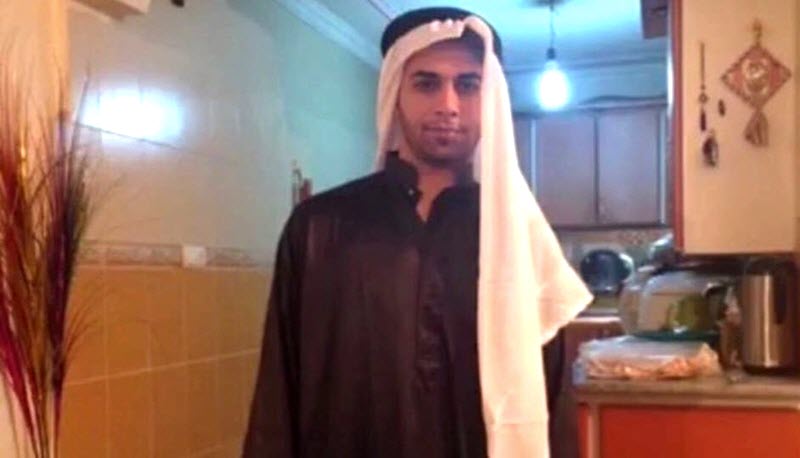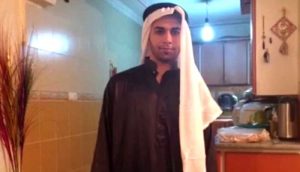 Young Activist Dies Under Suspicious Circumstances in Iranian Jail
NCRI, June 28, 2019
A young Iranian Arab man named Benyamin Albughobeish has been killed in an Iranian prison, according to local human rights sources in Ahvaz, south-western Iran.
According to the report, on June 26, Benyamin's family received a phone call from the Iranian Intelligence Ministry office in Ahvaz, informing them of the death of their son at the Intelligence Ministry's detention center in the city.
Benyamin Albughobeish, 29, along with his brother Mohammad-Ali Albughobeish, 26, and his mother, Maryam Zobeidi, 52, were arrested on March 15, 2018, by agents of Iran's Ministry of Intelligence and Security (MOIS) in Ahvaz.
Benyamin Albughobeish and his brother were released on bail several months later, while their mother was transferred to Sepidar Prison in Ahvaz and subsequently released on bail around December 2018. Both men were rearrested in early 2019 and released on bail after two months.
One of Albughobeish's relatives said, "They killed Benyamin under torture. He was young and healthy and had no problems. The intelligence agents have tortured and threatened him and his mother, who was imprisoned in Sepidar Prison".
On 26 May 2019, Benyamin Albughobeish and his brother and mother were arrested again. Benyamin was transferred to a detention centre believed to be under the control of the Revolutionary Guards. His brother was transferred to Sheyban Prison in Ahvaz and their mother to Sepidar Prison, where they remain to date.
On Friday, June 28, 2019, Amnesty International said on its website the Iranian authorities must urgently carry out an effective and impartial investigation into the suspicious circumstances surrounding the death of Benyamin Alboghbiesh.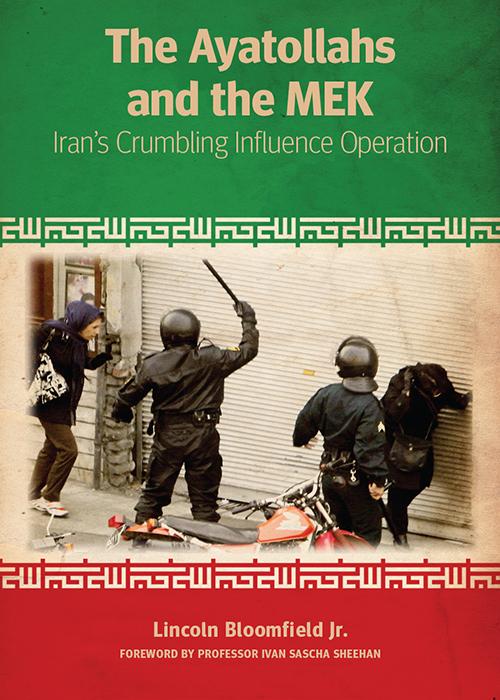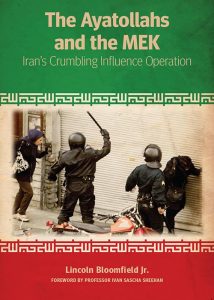 Monograph: 'The Ayatollahs and the MEK – Iran's Crumbling Influence Operation'
Lincoln J. Bloomfield Jr
June 2019
Ambassador Lincoln J. Bloomfield Jr. has published a new monograph, The Ayatollahs and the MEK–Iran's Crumbling Influence Operation , through the University of Baltimore College of Public Affairs.
Bloomfield, a former defense and foreign policy official who has served three presidents over five administrations in the Pentagon, the White House and the U.S. State Department, is the author of a 2013 study of the MEK, The Mujahedin-e Khalq (MEK)–Shackled by a Twisted History , also published by the University. The story of this group, which was formed by student intellectuals during the 1960s to oppose the Shah of Iran but became an enemy of the clerical regime of Ayatollah Khomeini after the revolution, was twisted by U.S. officials in a misguided attempt to engage and appease the Iranian government. Bloomfield has also prepared testimonies about the MEK for hearings before the House Committee on Foreign Affairs, Subcommittee on Oversight and Investigations and Subcommittee on the Middle East and South Asia.
Like the 2013 monograph, this work includes a foreword by Ivan Sascha Sheehan, associate professor and executive director of the School of Public and International Affairs in the University of Baltimore's College of Public Affairs; Sheehan specializes in global terrorism, counterterrorism, U.S. foreign policy, and international conflict management.
We think you will find this report very informative
Donation
501 (c)(3) Tax deductible
Please,
Donate to Organization Of Iranian American Communities
Your donation will help OIAC advocates for a democratic, secular and non-nuclear government in Iran. Founded on the respect for human rights, gender equality, religious and ethnic tolerance, as wells as social, economic justice, and security for America. Our goal is to organize Iranian-American communities in the United States to promote these values.
Thank You,
http://www.oiac-us.com/donation/