Iran's legacy of torture and mass execution persists- Episode 4: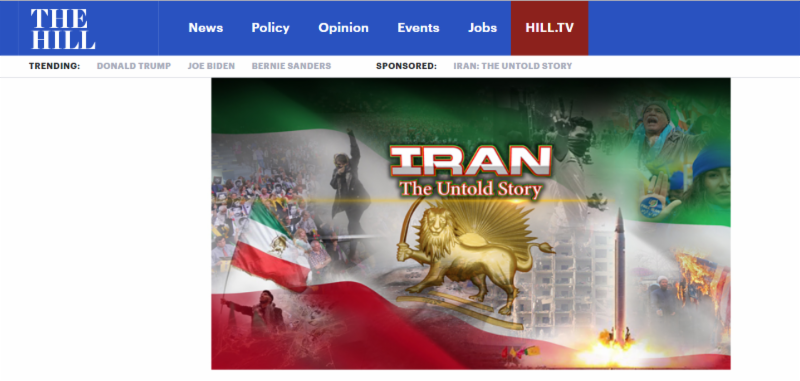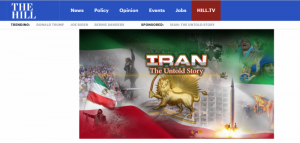 "For over 40 years, Iranian people and the civilized world have in one way or another struggled with destructive policies and actions of the clerical regime in Tehran. Also for 40 years, the Iranian regime had driven a skewed narrative on this important topic – adversely affecting the lives of the Iranian people and to some extent, international policymaking. To help the process of righting this wrong, Organization of Iranian American Community has sponsored a 10-part video series – developed and produced by The Hill. We invite you to review the fourth segment of this video series. "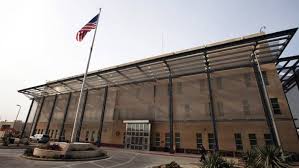 State Department orders nonemergency staff to leave Iraq amid escalating tensions with Iran
USA Today, May 15, 2019
The U.S. military put its forces in Iraq on high alert, and the State Department ordered all nonemergency employees Wednesday to leave the country immediately amid escalating tensions with Iran. Some U.S. allies have expressed skepticism about the Trump administration's claims that Iran poses a growing threat.
Navy Capt. Bill Urban, a spokesman at the U.S. military's Central Command, said in a statement that there were "possibly imminent threats to U.S. forces in Iraq" as he sought to clarify contradictory remarks by a British commander Tuesday.
British Maj. Gen. Christopher Ghika, a senior officer in the U.S.-backed coalition fighting the Islamic State group in Iraq and Syria, said, "There's been no increased threat from Iranian-backed forces in Iraq and Syria." Urban rebutted Ghika's remarks in a sign of how the United States and its close allies have split over Iran's potential threat.
Applying "maximum pressure" on Iran is a central tenet of the Trump administration's foreign policy. Trump withdrew the United States from a nuclear deal reached between Iran and world powers in 2015, reimposed crushing sanctions and boosted the U.S. military presence in the Persian Gulf. Unease that Washington and Tehran could be headed toward military confrontation has mounted.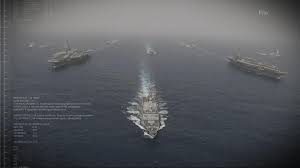 Saudis blame Iran for drone attack amid calls for US strikes
The Associated Press, May 16, 2019
DUBAI, United Arab Emirates (AP) — Saudi Arabia accused Tehran of being behind a drone strike that shut down a key oil pipeline in the kingdom, and a newspaper close to the palace called for Washington to launch "surgical" strikes on Iran, raising the specter of escalating tensions as the U.S. boosts its military presence in the Persian Gulf.
Concerns about possible conflict have flared after the U.S. dispatched warships and bombers to the region to counter an alleged but unspecified threat from Iran. There also have been allegations that four oil tankers were sabotaged Sunday off the coast of the United Arab Emirates, and Iran-aligned rebels in Yemen claimed responsibility for Tuesday's attack on the Saudi pipeline.
Fears have grown out of President Donald Trump's decision last year to withdraw the U.S. from the 2015 nuclear accord between Iran and world powers and impose wide-reaching sanctions — the latest levied as recently as last week — that have crippled Iran's economy. But Trump took a soft tone Thursday, a day after tweeting that he expected Iran to look for talks. Asked if the U.S. might be on a path to war with the Iranians, the president answered, "I hope not."
Saudi Prince Khalid bin Salman, who is King Salman's son and the country's deputy defense minister, tweeted that the drone attack on two Saudi Aramco pumping stations running along the East-West pipeline were "ordered by the regime in Tehran, and carried out by the Houthis" — a reference to the Yemeni rebel group.
Iran protests & more
https://www.youtube.com/watch?v=wLvNR3r2A2Y&feature=youtu.be
https://www.youtube.com/watch?v=un4zKECd7RI&feature=youtu.be
https://www.youtube.com/watch?v=bIADbwY_YuE&feature=youtu.be
https://www.youtube.com/watch?v=I2KqUoqZEE0&feature=youtu.be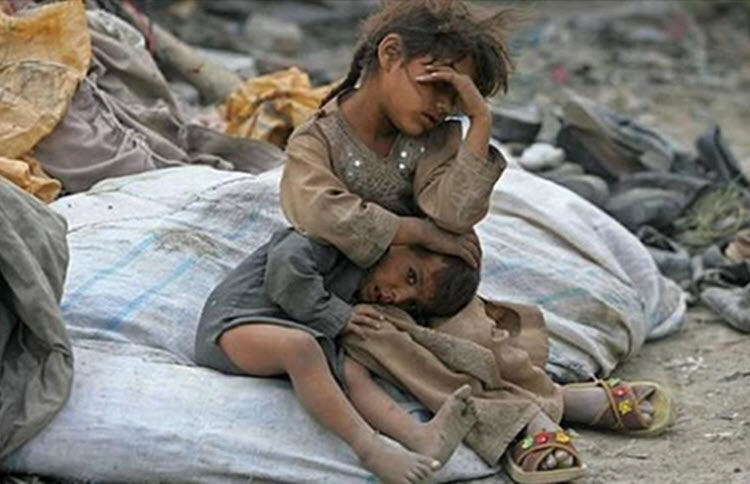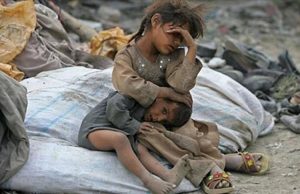 57 Million Below the Poverty Line: Iran Regime Parliament Predicts
Iran Focus, May 17, 2019
The Iranian Parliament's Research Center published a report in which figures for the next 12 months show that between 23 and 40 percent of Iran's population will soon be living under the absolute poverty line.
This report displays the damage that runaway inflation has caused the Iranian economy over the last couple of years. In fact, the Iranian calendar year, which began March 21st, 2018 and ran through March 20th, 2019, saw the inflation rate reaching 47 percent, and the economy dropping to a negative growth rate.
Last year the rate of absolute poverty only applied to 16 percent of the Iranian population, according to the report. This rate has increased to between 23 and 40 percent, and continues to rise.
The declining real income in households during the current year will find more Iranian people having difficulties paying for basic necessities. Iran's increasing unemployment will make things worse. The report confirms a large increase in the number of people living below the absolute poverty line. In terms of what the absolute poverty line is for a household of four in Tehran — last year it was around 2.5 million tomans or $592 USD per month, but by the end of the autumn it rose to around 3.4 million tomans or $805 per month.
ACCORDING TO THE STUDY, SEVEN DECILES IN IRAN'S POPULATION FELL BELOW THE ABSOLUTE POVERTY LINE IN 2018 AND THE REPORT RECOMMENDS THAT THEY BE HELPED FINANCIALLY TO SURVIVE. THESE VULNERABLE GROUPS INCLUDE:
• Those who receive support from the so called Khomeini Relief Foundation and the Iranian Welfare Organization,
• Workers who have lost their jobs,
• Retirees whose pensions places them below the absolute poverty line
• Government employees whose salaries are below the poverty line.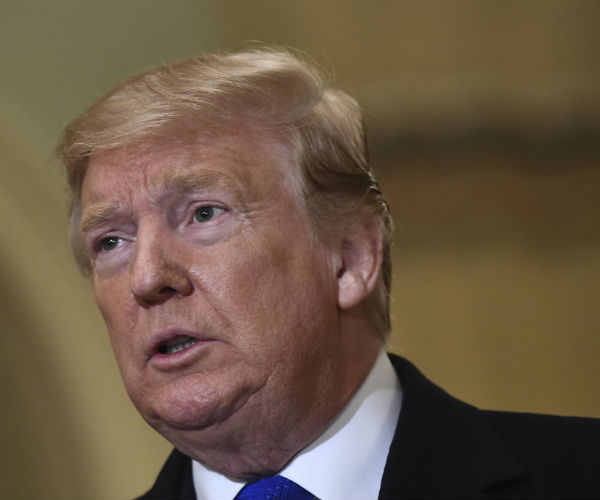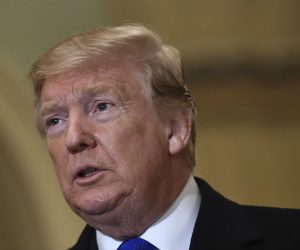 Iran may take Trump up on his offer to talk
By Majid Rafizadeh, Arab News , May 16, 2019
Several TV outlets and newspapers controlled by the Iranian government this week put significant emphasis on US President Donald Trump's call for negotiations with the Islamic Republic.
This was a totally unexpected message for the Iranian leaders. Trump stated in remarks to reporters at the White House: "What I'd like to see with Iran, I'd like to see them call me… What they should be doing is calling me up, sitting down; we can make a deal, a fair deal… We're not looking to hurt Iran." He added: "I want them to be strong and great and have a great economy. But they should call, and if they do, we're open to talk to them."
To Iran's surprise, the White House even passed a phone number to Swiss officials in Tehran in order to give to the Iranian government in case it wanted to call the president directly. The Trump administration is likely carrying out the carrot and stick approach, combining rewards and pressure, in order to hopefully change Iran's aggressive policies and induce constructive behavior from Tehran.
The US this month deployeda Patriot missile battery, the USS Abraham Lincoln aircraft carrier, the USS Leyte Gulf guided missile cruiser, Carrier Air Wing Seven, and destroyers from Destroyer Squadron Two to the Middle East in order to deter the Iranian regime from carrying out its threats, which include closing the Strait of Hormuz, through which roughly a thirdof the world's traded oil passes.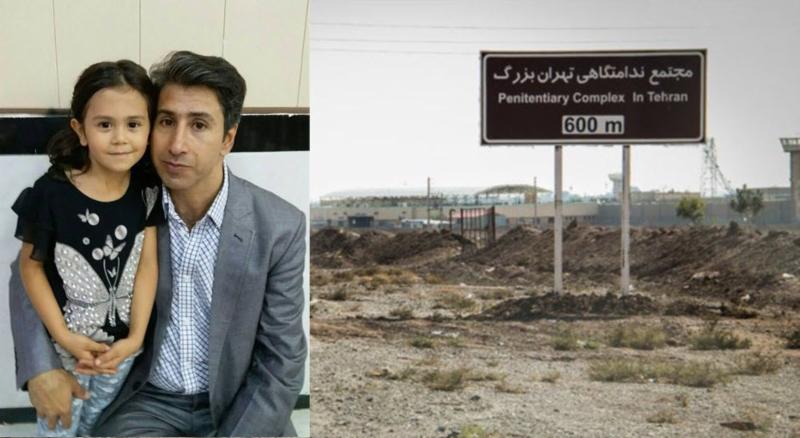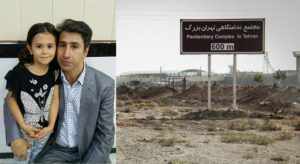 Iranian Political Prisoner Akbar Bagheri on Hunger Strike
The NCRI, May 20, 2019
Iranian political prisoner Akbar Bagheri has started a hunger strike to protest his abrupt transfer from Tehran's Evin Prison to the Greater Tehran Central Penitentiary. Bagheri began the hunger strike on Wednesday, May 15. He is now on a dry hunger strike demanding he be transferred back from the Greater Tehran Central Penitentiary.
Suffering from intestinal bleeding, Bagheri was taken to hospital in April but returned to jail after two days without receiving adequate medical treatment. Bagheri is in serious condition and needs to be transferred to a hospital for care and possible surgery. Following his transfer on Wednesday, he was held in a quarantine ward and denied access to medical treatment.
Bagheri is a supporter of the main democratic opposition group People's Mojahedin Organization of Iran (PMOI or Mujahedin-e Khalq, MEK). He was arrested on February 21, 2018, during a protest by swindled investors of the Caspian credit firm, linked to the Iranian Regime's Revolutionary Guards (IRGC), in front of the regime's parliament.
In a statement on May 17, 2019, the NCRI named 11 political prisoners arrested in the previous month.
The Secretariat of the National Council of Resistance of Iran said:
"The transfer of Hash al-Shabi forces from Iraq to the flood-hit areas, launching night patrols and 'neighborhood-based security patrols,' called the Razavioun, and the new wave of arrests throughout the country, especially among the supporters of the PMOI, are part of the repressive measures of religious fascism to prevent popular uprisings."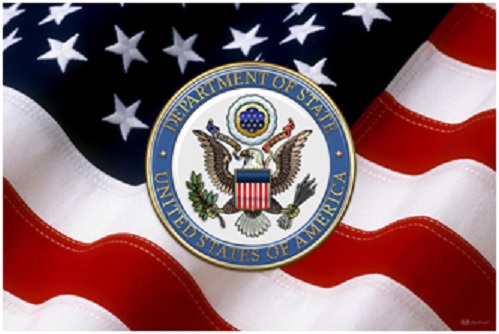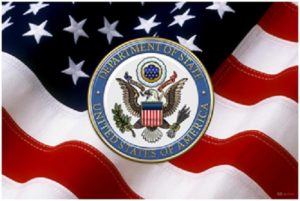 Countering Iran's Global Terrorism
Written by: OIAC
Remarks By: Nathan A. Sales
Ambassador-at-Large and Coordinator for Counter terrorism
November 13, 2018
Thanks for that warm introduction and for hosting me here. It's a real pleasure to participate in the Washington Institute's Counter terrorism Lecture Series. A number of my predecessors from the CT Bureau have had the privilege of speaking at this lectern, and I'm honored to be here to keep the streak alive.
Today, I'm going to highlight the United States' concerns about ongoing terrorism by the Iranian regime and its proxies around the world. Then I'll tell you what the Trump Administration is doing to counter this global and growing threat. Iran is the world's leading state sponsor of terrorism. Period. It has held that dubious distinction for many years now and shows no sign of relinquishing the title.
To the contrary, the regime in Tehran continues to provide hundreds of millions of dollars every year to terrorists across the world. It does this, despite ongoing economic turmoil that's impoverishing many of its people. The beneficiaries of this misbegotten largesse range from Hizballah in Lebanon, to Hamas in Gaza, to violent rejectionist groups in the West Bank, to the Houthis in Yemen, to hostile militias in Iraq and Syria.
We think you will find this report very informative
Donation
501 (c)(3) Tax deductible
Please,
Donate to Organization Of Iranian American Communities U.S
Your donation will help OIAC advocates for a democratic, secular and non-nuclear government in Iran. Founded on the respect for human rights, gender equality, religious and ethnic tolerance, as wells as social, economic justice, and security for America. Our goal is to organize Iranian-American communities in the United States to promote these values.
Thank You,
http://www.oiac-us.com/donation/