The once-secret evidence connecting Iran to the deadly 1996 Khobar Towers terror attack-
Episode 1: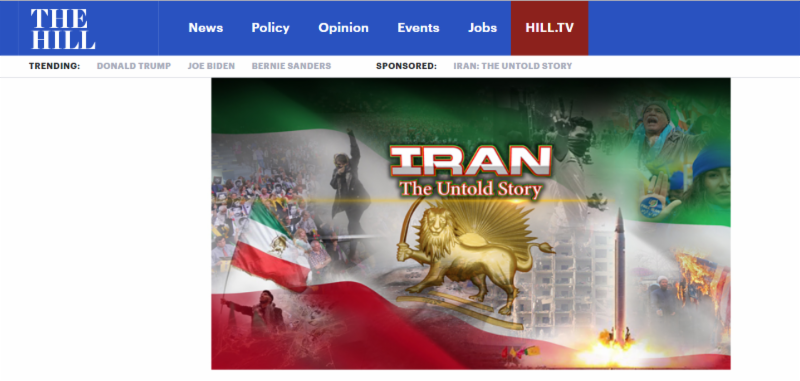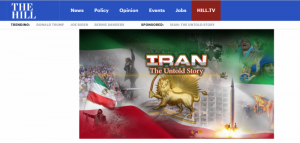 "For over 40 years, Iranian people and the civilized world have in one way or another struggled with destructive policies and actions of the clerical regime in Tehran. Also for 40 years, the Iranian regime had driven a skewed narrative on this important topic – adversely affecting the lives of the Iranian people and to some extent, international policy making. To help the process of righting this wrong, Organization of Iranian American Community has sponsored a 10-part video series – developed and produced by The Hill. We invite you to review the first segment of this video series. "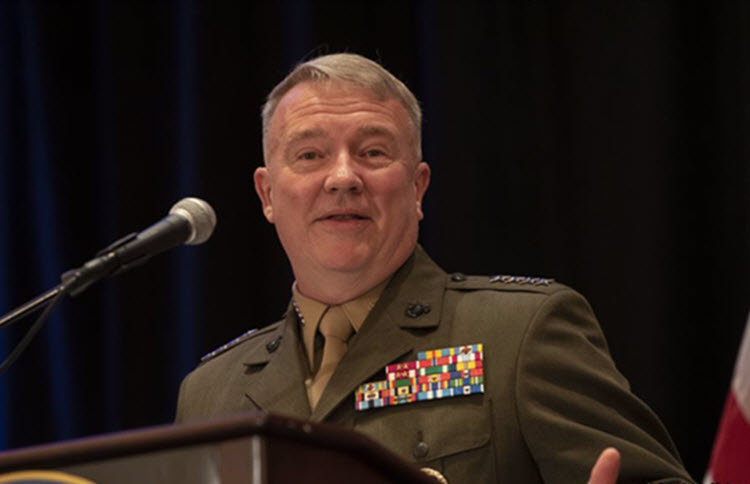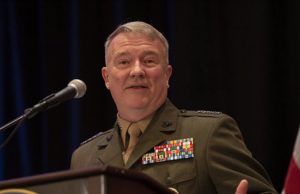 CENTCOM Chief Says He Will Ensure Necessary Resources to Counter Iran
Iran Focus, April 29 2019
United States Central Command Chief General Kenneth McKenzie said on Saturday the United States would deploy the necessary resources to counter any dangerous actions by Iran, Sky News Arabia reported.
"We're going to continue to reach out to our partners and friends in the region to ensure that we make common cause against the threat of Iran," McKenzie, on an official visit to the Gulf region, was quoted as saying by Sky News Arabia.
"I believe we'll have the resources necessary to deter Iran from taking actions that will be dangerous," he said, according to a transcript released by the Abu Dhabi-based channel. "We will be able to respond effectively."
Tensions between Tehran and Washington have risen since the Trump administration last year withdrew from an international nuclear deal with Iran and began ratcheting up sanctions.
Earlier this month, the United States blacklisted Iran's elite Revolutionary Guards.
Washington on Monday demanded buyers of Iranian oil stop purchases by May or face sanctions, ending six months of waivers which allowed Iran's eight biggest buyers, most of them in Asia, to continue importing limited volumes.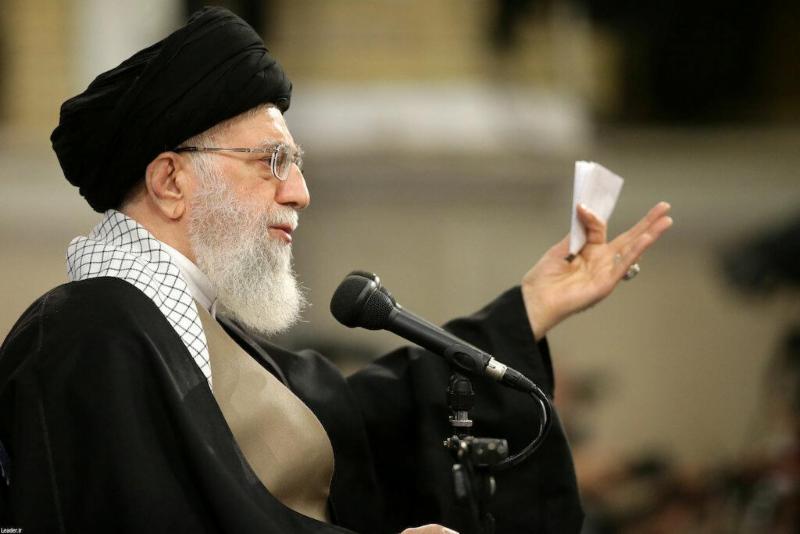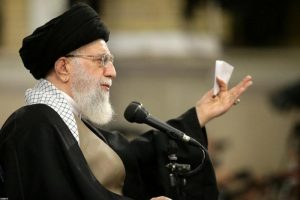 U.S. Embassy: Iran's Supreme Leader Worth $200 Billion
The Washington Free Beacon, April 29, 2019
The U.S. Embassy in Baghdad, Iraq, estimates that Iran's supreme leader, Ayatollah Ali Khamenei, owns assets worth about $200 billion.
Last week, the embassy posted on its Facebook page that the regime in Iran is rife with corruption from top to bottom, with Khamenei reaping the most benefits, Iran News Wire reported. Meanwhile, the embassy added, the Iranian people "languish in poverty because of the dire economic situation in Iran after 40 years of rule by the mullahs."
Reuters found in 2013, after a six-month investigation, that Khamenei controls exclusively a business empire, called Setad, worth around $95 billion.
"Setad has become one of the most powerful organizations in Iran, though many Iranians, and the wider world, know very little about it," Reuters reported at the time. "In the past six years, it has morphed into a business juggernaut that now holds stakes in nearly every sector of Iranian industry, including finance, oil, telecommunications, the production of birth-control pills, and even ostrich farming."
The report also showed how "Setad built its empire on the systematic seizure of thousands of properties belonging to ordinary Iranians: members of religious minorities like Vahdat-e-Hagh, who is Baha'i, as well as Shi'ite Muslims, business people, and Iranians living abroad."
Iran Flood, Iran protests & more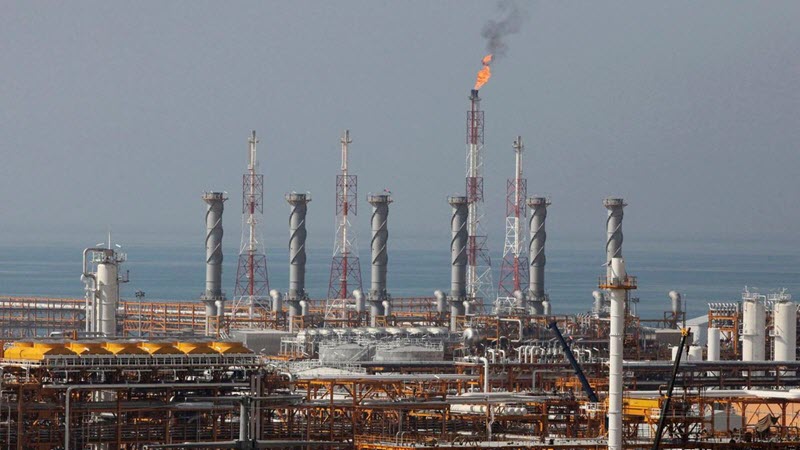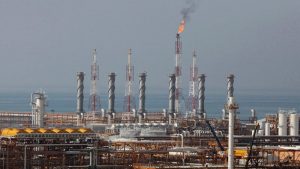 Iran's Crude Oil Trade Will Be Brought to Zero
NCRI, April 27, 2019
President Trump decided not to issue any exceptions to the US sanctions. The current waivers are scheduled to expire on May 2nd. The White House issued a statement regarding Washington's decision to bring Iran regime's oil exports to zero. The US, along with OPEC members, are "Committed to ensuring that global oil markets remain adequately supplied. We have agreed to take timely action to assure that global demand is met as all Iranian oil is removed from the market."
The US re-imposed sanctions on Iranian crude oil has assured the increase of economic pressure against the Iranian regime. Initially, however, waivers were granted to eight countries, including China, India, Japan, South Korea, Taiwan, Turkey, Italy, and Greece. This decision provided US allies and partners time to switch away from Iranian oil, without causing any dramatic effect to the then well-supplied oil market.
The waivers allowed the Iranian regime to export about one million barrels per day (bpd). This amount was much lower than the roughly 2.5 million bpd it was exporting last year. Now, with the waivers denied, Iran regime is expected to face much more significant difficulties. Without waivers, Iranian oil exports are facing collapse, and the impact of already high oil prices will be felt by all economies around the world.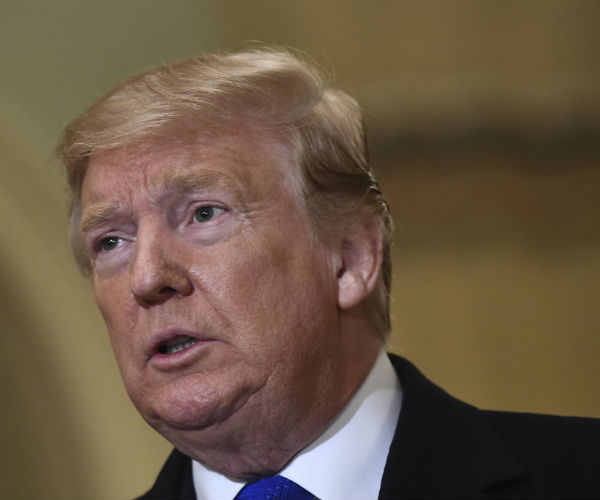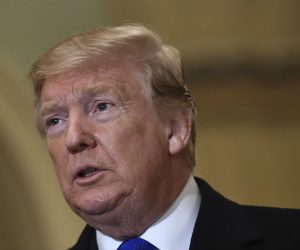 How is Trump's Iran policy supposed to work?
By Jennifer Rubin, The Washington Post, April 26, 2019
The Trump administration's post-JCPOA (Joint Comprehensive Plan of Action) strategy is to put Iran's economy in a stranglehold, by among other things, ending waivers for allies that purchase Iranian oil. There are a few serious problems with this strategy.
First, it's not clear that five powers (China, Japan, India, South Korea and Turkey) that are the intended targets of the pressure campaign will all comply. "The Iranian economy is already reeling from sanctions that have also led to a shortage in critical medicine, and Iranian-backed militias have been forced to tighten their payrolls," the New York Times reported. "By retracting its oil exemptions, the Trump administration is encroaching on China's energy security even as Washington is trying to strike an all-important trade deal with Beijing. The United States also needs China's help in controlling North Korea's nuclear weapons development."
Aaron David Miller and Richard Sokolsky argue that the United States will not be able to drive Iranian oil exports to zero:
Saudi Arabia and the UAE are unlikely to sustain higher production levels for very long, out of concern for stability in oil markets. Iran's "heavy oil," which many countries need for refined oil products, cannot be replaced by Saudi light crude. Turkey, China, India and possibly some European allies will find ways to work around U.S. sanctions for both economic and geopolitical reasons. And Iran can reduce oil supplies leaving the Persian Gulf. It has threatened to close the Strait of Hormuz, and could conduct cyber operations against oil infrastructure on the other side of the Gulf.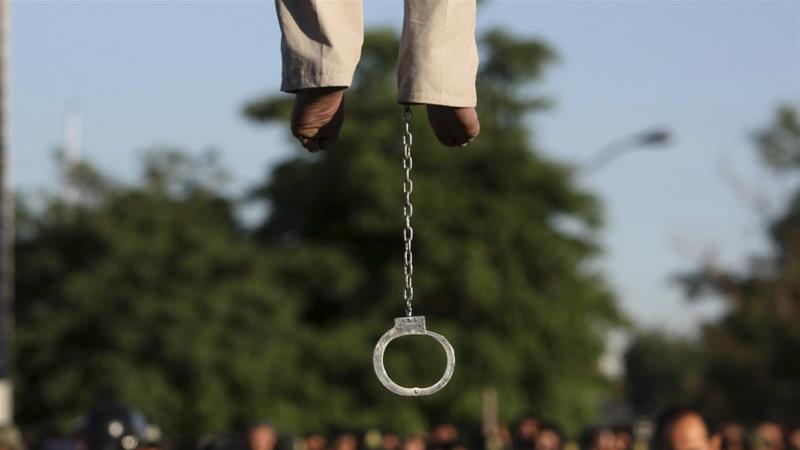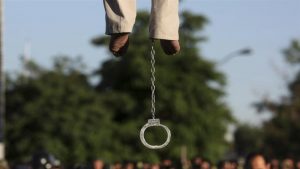 Amnesty: Iran secretly executes two minor boys over rape
Teenage cousins kept in dark about death sentences and flogged before executions, rights group says.
Aljazeera, April 29, 2019
Iran secretly executed two boys under the age of 18 over multiple charges of rape, Amnesty International reported as it condemned the country's "utter disdain for international law and childrens' rights".
Cousins Mehdi Sohrabifar and Amin Sedaghat, who were arrested at the age of 15 and convicted following an "unfair trail", were executed on Thursday in the southern city of Shiraz, according to the UK-based rights group.
The teenagers had lash marks on their bodies, showing signs they had been flogged before the executions, Amnesty said on Monday.
"The Iranian authorities have once again proved that they are sickeningly prepared to put children to death, in flagrant disregard of international law," said Philip Luther, Amnesty's Middle East and North Africa director, in a statement."It seems they cruelly kept these two boys in the dark about their death sentences for two years, flogged them in the final moments of their lives, and then carried out their executions in secret," he added.
Click to Read More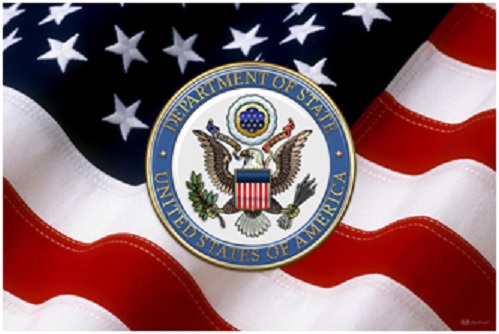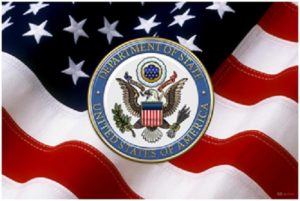 Countering Iran's Global Terrorism
Written by: OIAC
Remarks By: Nathan A. Sales
Ambassador-at-Large and Coordinator for Counter terrorism
November 13, 2018
Thanks for that warm introduction and for hosting me here. It's a real pleasure to participate in the Washington Institute's Counter terrorism Lecture Series. A number of my predecessors from the CT Bureau have had the privilege of speaking at this lectern, and I'm honored to be here to keep the streak alive.
Today, I'm going to highlight the United States' concerns about ongoing terrorism by the Iranian regime and its proxies around the world. Then I'll tell you what the Trump Administration is doing to counter this global and growing threat. Iran is the world's leading state sponsor of terrorism. Period. It has held that dubious distinction for many years now and shows no sign of relinquishing the title.
To the contrary, the regime in Tehran continues to provide hundreds of millions of dollars every year to terrorists across the world. It does this, despite ongoing economic turmoil that's impoverishing many of its people. The beneficiaries of this misbegotten largesse range from Hizballah in Lebanon, to Hamas in Gaza, to violent rejectionist groups in the West Bank, to the Houthis in Yemen, to hostile militias in Iraq and Syria.
We think you will find this report very informative
Donation
501 (c)(3) Tax deductible
Please,
Donate to Organization Of Iranian American Communities U.S
Your donation will help OIAC advocates for a democratic, secular and non-nuclear government in Iran. Founded on the respect for human rights, gender equality, religious and ethnic tolerance, as wells as social, economic justice, and security for America. Our goal is to organize Iranian-American communities in the United States to promote these values.
Thank You,
http://www.oiac-us.com/donation/