OIAC welcomes ending Iran oil waivers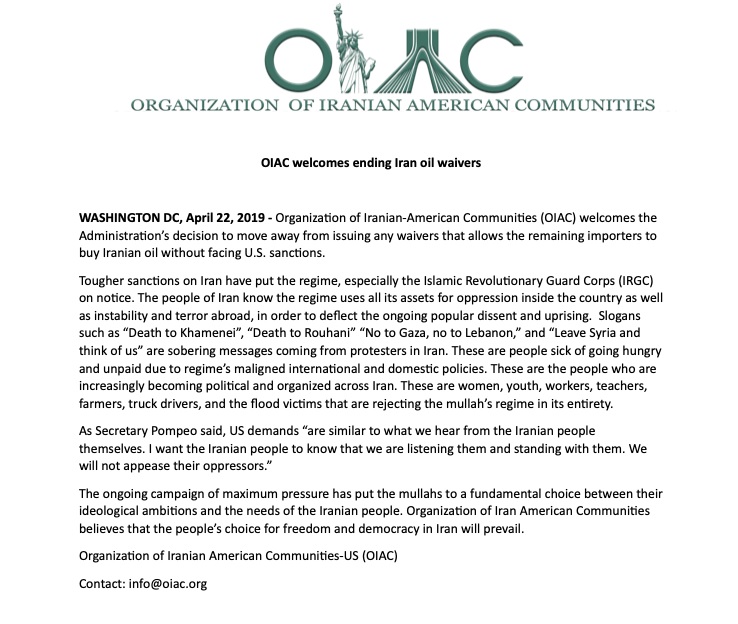 WASHINGTON DC, April 22, 2019 – Organization of Iranian-American Communities (OIAC) welcomes the Administration's decision to move away from issuing any waivers that allows the remaining importers to buy Iranian oil without facing U.S. sanctions.
Tougher sanctions on Iran have put the regime, especially the Islamic Revolutionary Guard Corps (IRGC) on notice. The people of Iran know the regime uses all its assets for oppression inside the country as well as instability and terror abroad, in order to deflect the ongoing popular dissent and uprising. Slogans such as "Death to Khamenei", "Death to Rouhani" "No to Gaza, no to Lebanon," and "Leave Syria and think of us" are sobering messages coming from protesters in Iran. These are people sick of going hungry and unpaid due to regime's maligned international and domestic policies. These are the people who are increasingly becoming political and organized across Iran. These are women, youth, workers, teachers, farmers, truck drivers, and the flood victims that are rejecting the mullah's regime in its entirety.
As Secretary Pompeo said, US demands "are similar to what we hear from the Iranian people themselves. I want the Iranian people to know that we are listening them and standing with them. We will not appease their oppressors."
The ongoing campaign of maximum pressure has put the mullahs to a fundamental choice between their ideological ambitions and the needs of the Iranian people. Organization of Iran American Communities believes that the people's choice for freedom and democracy in Iran will prevail.
Organization of Iranian American Communities-US (OIAC)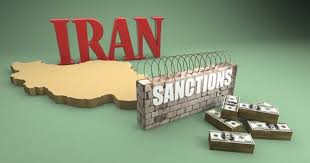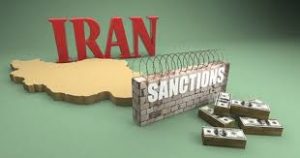 U.S. Won't Renew Sanction Exemptions For Countries Buying Iran's Oil
NPR, April 22, 2019
President Trump will not renew special waivers that have allowed Japan, China, India, Turkey and South Korea to import oil from Iran without running afoul of renewed U.S. sanctions, the White House announced Monday. The waivers are set to expire in early May.
The oil-importing countries have been benefiting from Significant Reduction Exceptions — temporary waivers the Trump administration has been issuing since the president withdrew the U.S. from the Iran nuclear deal and reimposed sanctions on Iran last year. "This decision is intended to bring Iran's oil exports to zero, denying the regime its principal source of revenue," press secretary Sarah Sanders said in an emailed statement.
Secretary of State Mike Pompeo said the goal is also to "incentivize Iran to behave like a normal country."
"Before our sanctions went into effect, Iran would generate as much as $50 billion annually in oil revenue," Pompeo said as he detailed the policy change Monday morning.
Iran has issued a defiant response, with the state-owned Islamic Republic News Agency citing Foreign Ministry spokesman Abbas Mousavi saying that because Iran views the renewed U.S. sanctions as illegal, "it basically gives no credit to exemptions from these sanctions."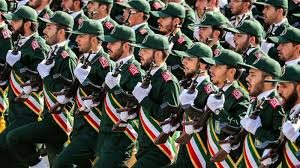 Iran Names Fiery Chief to Lead Elite Force Targeted by U.S.
Bloomberg, April 22, 2019
Iran named a new commander known for his bellicose rhetoric against his country's enemies to lead the Revolutionary Guard Corps, two weeks after the elite military force was designated a terrorist organization by the U.S.
Supreme Leader Ayatollah Ali Khamenei appointed General Hossein Salami, 58, to replace General Mohammad Ali Jafari, according to a decree. Salami's fiery speeches during Friday prayers are among his hallmarks. No reason was given for Jafari's replacement after more than a decade at the Guards' helm.
The U.S. slapped the terrorism label on the force in another bid to deter foreign companies and governments from doing business with Iran by threatening criminal prosecution of anyone providing "material support" to the Guards. It's the latest in a series of steps Washington has taken to ramp up pressure on Iran since President Donald Trump quit the multinational nuclear accord with the Islamic Republic last year and reimposed sanctions.
Iran Flood and more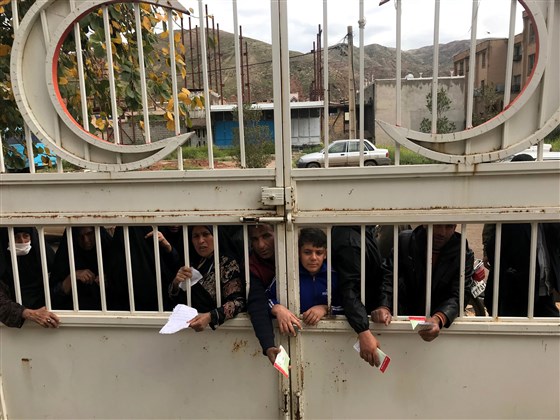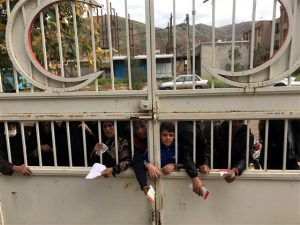 Devastating floods leave millions in Iran facing humanitarian crisis
AHWAZ, Iran — Two weeks since the storms started, relentless rain and flooding throughout Iran has left some 2 million people facing a humanitarian crisis. The deluge has swamped large swaths of the country, from the mountains in the north down to the Persian gulf in the south.
Twenty-five out of 31 of Iran's provinces have been affected. Officials say say 76 people have been killed so far, with some 150,000 homes partially or completely destroyed. Bridges across the country and miles upon miles of road have been left unusable. Authorities say the estimated bill to repair the damage stands at least $2.5 billion.
The country's agriculture sector, which makes up about 14 percent of Iran's GDP, has been devastated.
'IT'S ALL GONE'
In the oil-rich city of Ahwaz, in Khuzestan province, a local sports stadium is now home to rows of Red Crescent tents lined up next to each other. The aid group, the Muslim world's equivalent to the Red Cross, is working with the government to respond to the disaster.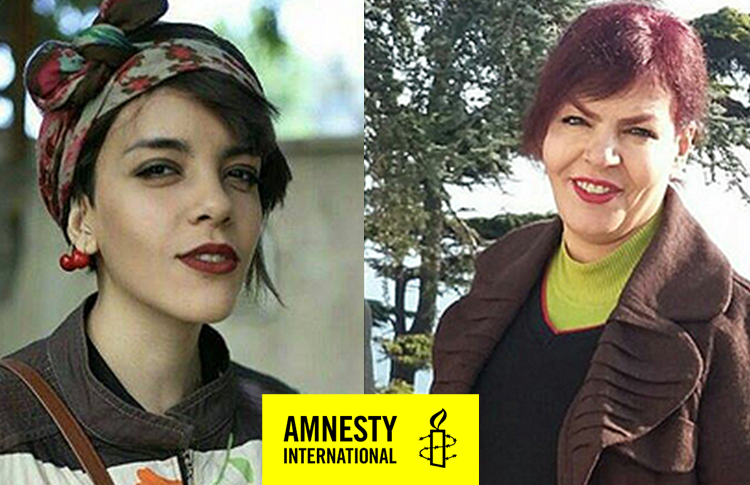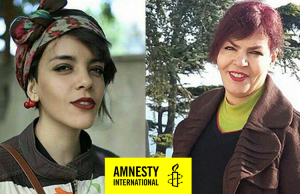 Amnesty Calls on Iran to Release Women's Rights Activists
Iran Focus, April 19, 2019
Amnesty International has demanded that the Iranian government stop harassing, arresting and imprisoning peaceful protesters advocating for an end to the "degrading and discriminatory" compulsory hijab laws in the country, as well as immediately and unconditionally releasing those already detained on this basis. Two women's rights defenders – Yasmin Aryani and Monireh Arabshahi – have been detained for their peaceful activism in the past week, while Vida Movahedi, who was thrown in jail in October, was sentenced last month to one year in prison for her peaceful protest.
In addition, the suppressive security forces have made threatening phone calls to several other women's rights activists to say that they will be arrested if they continue to campaign against forced veiling or to summon them for questioning, which often translates to being jailed.
Magdalena Mughrabi, Deputy Middle East and North Africa Director at Amnesty International, said: "Iran's authorities appear to be lashing out in response to the increased defiance displayed by Iranian women and the growing peaceful popular movement against forced veiling laws in a bid to intimidate them into silence and submission."
She described the criminalization of women and girls for not adhering to the hijab as a "cruel, inhuman and degrading" form of gender-based discrimination, which "damages women's dignity". She called on the Iranian authorities to release all women's rights defenders detained for peaceful activism.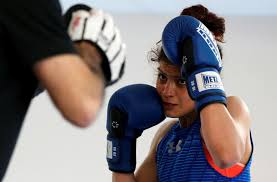 An Iranian Boxer Won Her First Official Match. Now She Says She Can't Go Back Home.
Iranian boxer Sadaf Khadem told French sports magazine L'Equipe that she thinks she'll face "interrogations by the morality police and security services" as well if she returns.
Buzz Feed News, April 17, 2019
Sadaf Khadem, the first Iranian woman to compete in an official boxing match, won't return home to Iran after learning about an arrest warrant issued against her coach, she announced Wednesday. Khadem was in the western French town of Royan for the fight against boxer Anne Chauvin on Saturday. She won the fight while decked out in a green tank top and red shorts with a white waistband, matching the Iranian flag. Her head was also uncovered while she traded blows, all of which are against Iran's mandatory dress code for women.
"My trainer got information from Iran that said a warrant was issued for his arrest," Khadem, 24, told French sports magazine L'Express. "I could make my choices, but not put into danger the people who have helped me so much." Mahyar Monshipour, who was born in Iran but now has French citizenship, expected to fly back to Tehran with her this week, but reportedly learned via text message about the warrant for his arrest. Before moving to France, Monshipour was a World Boxing Association champion.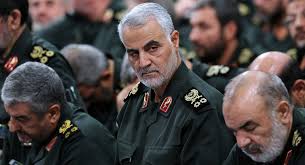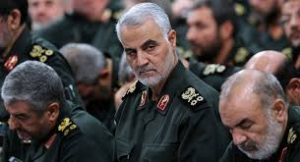 Iran's Guard gets a long-overdue but much-deserved terrorist designation
By Alireza Jafarzadeh, Washington Examiner, April 22 2019
The United States has decided to designate the Islamic Revolutionary Guard Corps a foreign terrorist organization under section 219 of the Immigration and Nationality Act. This is a major step toward effectively countering Tehran's systemic use of terrorism as a tool of statecraft. It is also welcome news for the Iranian people, whose efforts over 40 years to bring about change have been violently suppressed at every turn by the Guard.
The Guard certainly meets the three criteria under 8 U.S.C. 1189 for the terrorism designation: It is a "foreign" organization which "engages in terrorism or terrorist activity or retains the capability and intent to engage in terrorism or terrorist activity" and "threatens American nationals or the national security of the United States."
Mischaracterized by some as a state-run military, the Islamic Revolutionary Guard Corps does not even include the word "Iran" in its name. It recognizes no boundaries. Rather, as "guardian" of the "Islamic Revolution," it answers only to the supreme leader and operates independently of the regular military. It is the core apparatus of repression, the primary driver of war and export of terrorism, and it runs Iran's nuclear weapons and missile projects. The Guard also controls the lion's share of Iran's economy.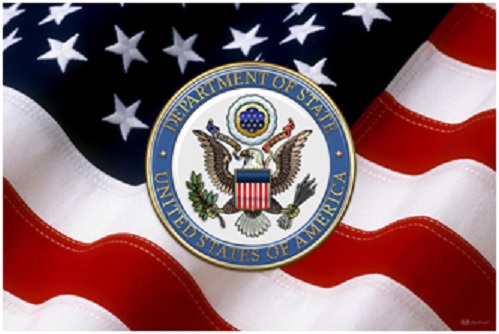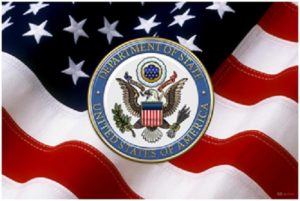 Countering Iran's Global Terrorism
Written by: OIAC
Remarks By: Nathan A. Sales
Ambassador-at-Large and Coordinator for Counter terrorism
November 13, 2018
Thanks for that warm introduction and for hosting me here. It's a real pleasure to participate in the Washington Institute's Counter terrorism Lecture Series. A number of my predecessors from the CT Bureau have had the privilege of speaking at this lectern, and I'm honored to be here to keep the streak alive.
Today, I'm going to highlight the United States' concerns about ongoing terrorism by the Iranian regime and its proxies around the world. Then I'll tell you what the Trump Administration is doing to counter this global and growing threat. Iran is the world's leading state sponsor of terrorism. Period. It has held that dubious distinction for many years now and shows no sign of relinquishing the title.
To the contrary, the regime in Tehran continues to provide hundreds of millions of dollars every year to terrorists across the world. It does this, despite ongoing economic turmoil that's impoverishing many of its people. The beneficiaries of this misbegotten largesse range from Hizballah in Lebanon, to Hamas in Gaza, to violent rejectionist groups in the West Bank, to the Houthis in Yemen, to hostile militias in Iraq and Syria.
We think you will find this report very informative
Donation
501 (c)(3) Tax deductible
Please,
Donate to Organization Of Iranian American Communities U.S
Your donation will help OIAC advocates for a democratic, secular and non-nuclear government in Iran. Founded on the respect for human rights, gender equality, religious and ethnic tolerance, as wells as social, economic justice, and security for America. Our goal is to organize Iranian-American communities in the United States to promote these values.
Thank You,
http://www.oiac-us.com/donation/