Iranian-Americans Welcome the Designation of IRGC as a Foreign Terrorist Organization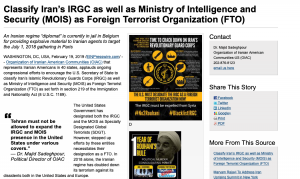 OIAC commends the move by the State Department to designate the notorious Islamic Revolutionary Guard Corps (IRGC) as a Foreign Terrorist Organization (FTO)
WASHINGTON, DC, USA, April 8, 2019 /EINPresswire.com/ — Organization of Iranian Americans Communities (OIAC) commends the move by the State Department to designate the notorious Islamic Revolutionary Guard Corps (IRGC) as a Foreign Terrorist Organization (FTO). As Secretary of State, Mike Pompeo, said, "This designation is a direct response to an outlaw regime." Secretary Pompeo added IRGC is gaining its "rightful place" next to all other terror groups sponsored by the regime in Iran.
In February 19, 2019, OIAC called the U.S. Sec. of State "To classify Iran's Islamic Revolutionary Guards Corps (IRGC) as well as Ministry of Intelligence and Security (MOIS) as Foreign Terrorist Organization (FTO) as set forth in section 219 of the Immigration and Nationality Act (8 U.S.C. 1189)."
Iranian people welcome the designation because IRGC stands for terror and corruption and deserves to be on the FTO list. For the last four decades, the IRGC has been at the center of Iran's oppressive apparatus, economic corruption at home and terror globally. The people of Iran have been first and foremost victims of the IRGC. As Maryam Rajavi, President-elect of the National Council of Resistance of Iran said the IRGC is responsible for "thousands of political executions and torture." She also views the designation as "imperative for regional and global peace and security."
In December of 2017, in more than 160 cities across Iran, women, youth and people from all walks of life took to the streets calling for freedom and democracy. These protests continue to this day. OIAC believes democracy and human rights in Iran are imperative to the national security of America and peace in the Middle East and beyond. With this move, the IRGC can no longer operate without impunity and the people of Iran are further empowered in their quest for freedom and democracy.
We reiterate our demand and urge the State Department to designate Iran's Ministry of Intelligence and Security (MOIS) as a Foreign Terrorist Organization (FTO).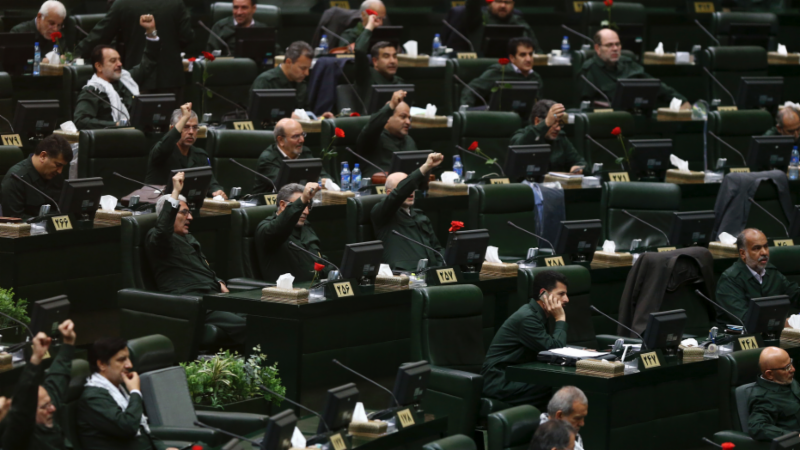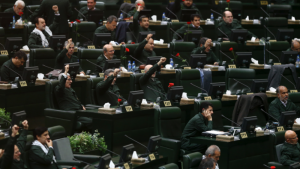 US terror label for Iran Revolutionary Guard takes effect
Fox News, April 15, 2019
AP: WASHINGTON – The U.S. terrorism label for Iran's Revolutionary Guard formally took effect on Monday, amid a battle between the Trump administration and some in Congress over waivers on oil and nuclear sanctions that are due to expire or be extended early next month. The Guard's formal designation as a "foreign terrorist organization" — the first-ever for an entire division of another government — kicked in with a notice published in the Federal Register.
The move adds a layer of sanctions to the elite military unit and makes it a crime for anyone in or subject to U.S. jurisdiction to provide it with material support. Depending on how broadly "material support" is interpreted, the designation may complicate U.S. diplomatic and military cooperation with certain third-country officials, notably in Iraq and Lebanon, who deal with the Guard.
President Donald Trump and Secretary of State Mike Pompeo announced the step with great fanfare last week, opening a one-week consultation period with Congress during which members could have raised objections.
Lawmakers were broadly supportive, but congressional Iran hawks are now expressing concern that the administration may extend waivers on oil and nuclear sanctions. Those sanctions, which are unrelated to the Guard designation, were imposed last November following Trump's withdrawal of the U.S. from the landmark 2015 Iran nuclear deal that May.
Iran Flood and more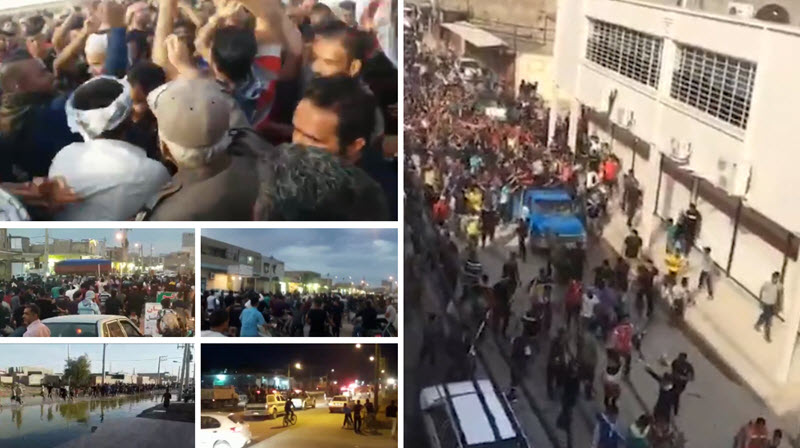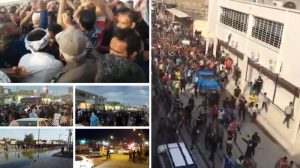 Flood Gates May Open to More Protests
Forecast: The Iranian regime's mismanagement of resources and inability to provide key services to its population in light of recent natural disasters may catalyze the reemergence of anti-regime protests, especially in southwestern Iran. Extreme rainstorms and flooding have devastated 28 out of Iran's 31 provinces in recent weeks, severely damaging houses and infrastructure. Iranians have criticized the regime for its inefficient and ineffective response to the floods and its mishandling of the provision of aid to the victims. Environmental issues and government resource mismanagement have previously fueled anti-regime protests.
Critical Threats, April15
Heavy rains and flooding have significantly damaged urban centers and infrastructure throughout much of Iran in recent weeks. The flooding began on March 16 and is still affecting large swaths of Iran. The disaster killed at least 70 individuals and left thousands homeless and internally displaced. The floods also damaged an estimated one-third of Iran's road network. The disaster most significantly affectedKhuzestan and Lorestan provinces in southwestern Iran, where floodwaters have partially submerged towns. Golestan Province in northern Iran was also severely damaged. Rain and flooding are expected to continue. Khuzestan Province Governor Gholam Reza Shariati *ordered for the evacuation of more villages near Ahvaz on April 10.
Flood victims have criticized the regime over its ineffective response to the disaster.Many expressed their discontent with the regime's disaster management and failure to prepare over social media. Others criticized President Hassan Rouhani's apparent public absence when the flooding began. Senior officials, including Rouhani, subsequently visited flood-stricken areas only to be met with angry flood victims expressing their grievances over the regime's disaster management. Disaffected citizens confronted Rouhani in Golestan Province and separately confronted Islamic Revolutionary Guards Corps (IRGC) Ground Forces Commander Brig. Gen. Mohammad Pakpour and Expediency Discernment Council (EDC) Secretary Mohsen Rezaei in Lorestan Province. The severe flooding and public anger also prompted the Rouhani administration and the IRGC to attack and blame one another for the regime's inefficient response.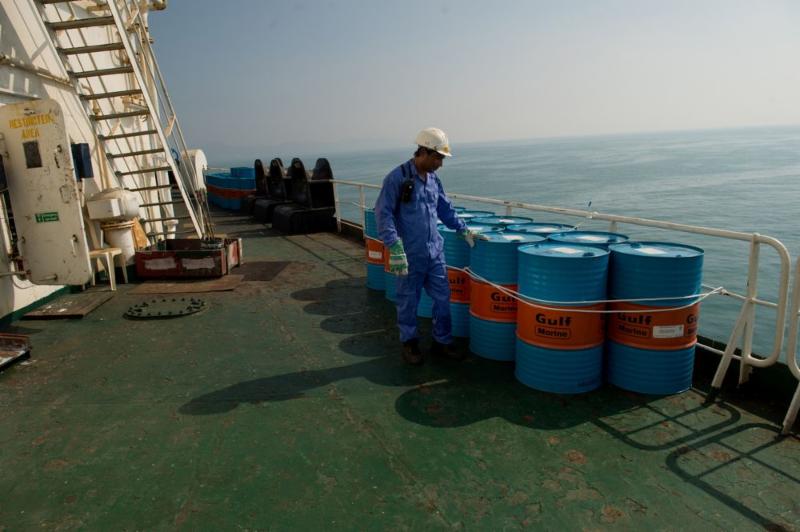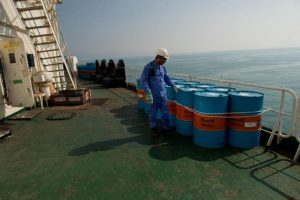 Iran Is Peddling a Million Barrels of Oil Again. No One Wants It
Bloomberg, April 15, 2019
An Iranian exchange has offered investors as much as 6 million barrels of oil so far this year. Only a single deal closed, for the minimum 35,000 barrels. Iran's oil production and exports have slumped after the U.S. reinstated sanctions last year, and new curbs are set to further restrict its exports. Exemptions for importing countries including Japan, China, Turkey, India and South Korea have partially cushioned the blow.
With foreign investors steering clear of the world's fourth-largest holder of crude, it's trying via the Iran Energy Exchange to offload some oil to domestic buyers. Sales have been dismal, and even Iranian oil officials concede that the physical contracts are undesirable as long as oil sanctions remain intact.
Read more about the struggles of Iran's oil industry here.
"We knew from the beginning that it was almost impossible to sell oil" on the exchange, Morteza Behrouzifar, deputy head of the Iranian Association for Energy Economics, said in an interview. "Iran's crude is sanctioned and under no circumstances can anyone buy Iranian crude except those who were granted waivers."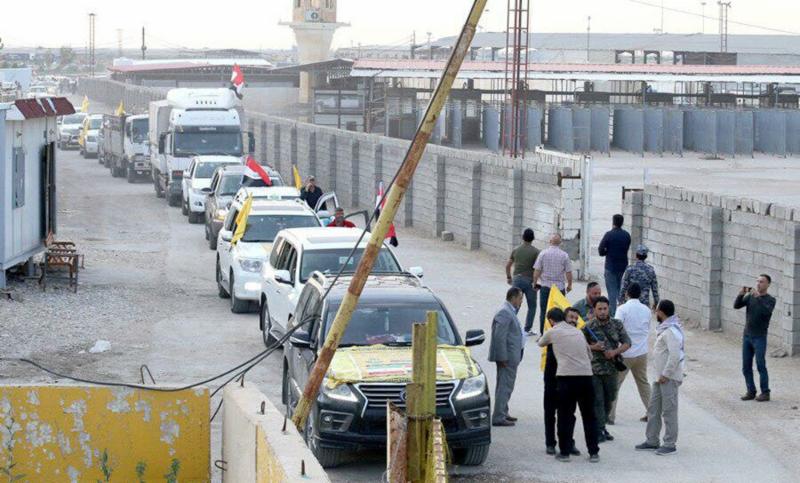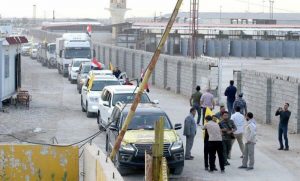 Iran Regime Deploys Suppressive Iraqi, Afghan & Pakistani Mercenaries to the Flood-Hit Areas
NCRI, April 14, 2019
While the devastating flood affects more regions of the country, such as Khorasan, Hormozgan, Kerman, and other provinces of the country, the religious fascism ruling Iran has resorted to suppressive measures against the people of these areas and preventing popular protests instead of helping flood victims.
In this regard, IRGC Colonel Shahin Hasanwand said 24 people were arrested on ridiculous charges of "spreading flood rumors" in Khuzestan province.
On the other hand, in the recent days, the mullahs' regime has transferred a large number of militants affiliated to the Qods Force in Iraq, known as Hashd al-Sha'bi (PMF) on the pretext of distributing aid to flood victims, with weapons and armored vehicles to Ahvaz and other parts of Khuzestan to suppress the protesters.
The state media used a ridiculous justification to cover the scandal of widespread presence of PMF in the flood-hit areas, saying that the forces had gone to Khuzestan in coordination with the clerical regime to protect Iraq, especially the city of Amara, against the flood!
Moreover, according to government media, another group of the Qods Force Iraqi mercenaries, known as Nojaba, "with more than 100 light and heavy vehicles, entered the territory of Iran from the Mehran border … " According to the same media,"all managers of representative offices of Nojaba in Iraq and Head of the Executive Council of the Movement accompany the caravan."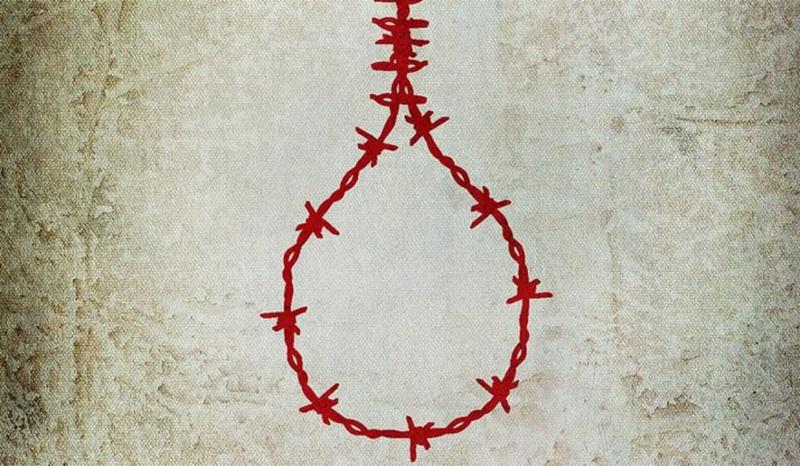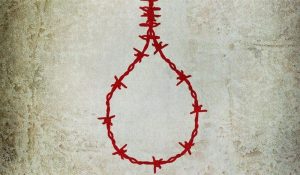 Yes, the Iran regime has a viable alternative
By Tom Ridge Washington Times, April 10 2019
Over the years, it has been my privilege to meet with Iranians whose spouses, children and friends are among the 120,000 executed since the mullahs took over the great country of Iran, whose culture is one of the world's most sophisticated, its population one of the most literate and one of the youngest. Yet they remain under the thumb of what some in Washington still refer to as a "moderate" regime.
I have been asked about the regime's alleged moderation. Let's look at Iranian elections in contrast to the Democratic candidacies this year, or the Republican primary last time around dozens of candidates. They don't do that under the moderate regime in Iran. Everyone is vetted, and unless you are approved by the mullahs you can't be a candidate.
How about our First Amendment? We have more than 100 networks and television stations, free to roam, and newspapers everywhere. Freedom of press in Iran? Are they free to roam, to pepper officials with questions, to confront President Rouhani about his conduct, the Islamic Revolutionary Guard Corps' conduct, and political prisoners? Simple answer. No.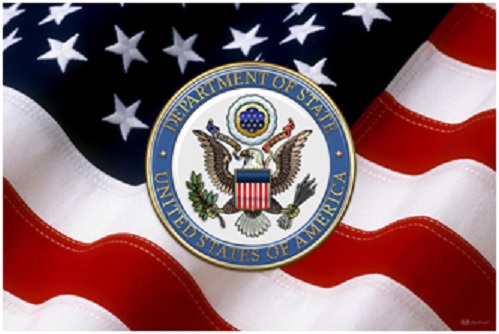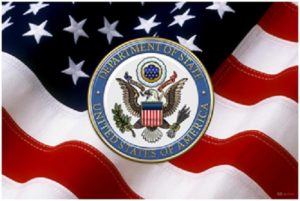 Countering Iran's Global Terrorism
Written by: OIAC
Remarks By: Nathan A. Sales
Ambassador-at-Large and Coordinator for Counter terrorism
November 13, 2018
Thanks for that warm introduction and for hosting me here. It's a real pleasure to participate in the Washington Institute's Counter terrorism Lecture Series. A number of my predecessors from the CT Bureau have had the privilege of speaking at this lectern, and I'm honored to be here to keep the streak alive.
Today, I'm going to highlight the United States' concerns about ongoing terrorism by the Iranian regime and its proxies around the world. Then I'll tell you what the Trump Administration is doing to counter this global and growing threat. Iran is the world's leading state sponsor of terrorism. Period. It has held that dubious distinction for many years now and shows no sign of relinquishing the title.
To the contrary, the regime in Tehran continues to provide hundreds of millions of dollars every year to terrorists across the world. It does this, despite ongoing economic turmoil that's impoverishing many of its people. The beneficiaries of this misbegotten largesse range from Hizballah in Lebanon, to Hamas in Gaza, to violent rejectionist groups in the West Bank, to the Houthis in Yemen, to hostile militias in Iraq and Syria.
We think you will find this report very informative
Donation
501 (c)(3) Tax deductible
Please,
Donate to Organization Of Iranian American Communities U.S
Your donation will help OIAC advocates for a democratic, secular and non-nuclear government in Iran. Founded on the respect for human rights, gender equality, religious and ethnic tolerance, as wells as social, economic justice, and security for America. Our goal is to organize Iranian-American communities in the United States to promote these values.
Thank You,
http://www.oiac-us.com/donation/