Flash Floods in many cities across Iran
Flash floods in southern Iran kill at least 11, injure 15
Fox News Network, March 25, 2019
(AP) TEHRAN, Iran – Iranian state TV is reporting that flash floods have killed at least 11 people and injured 15 in the country's south.
Monday's report quotes the head of Iran's emergency medical services, Pirhossein Koulivand, as saying the sudden flooding was triggered by heavy rains outside of the city of Shiraz.
State TV said the provinces of Fars, Kurdistan, Qom and Isfahan are also on alert for imminent flooding.
The northern provinces of Golestan and Mazandaran have been struggling with flooding for over a week, and two people have been killed. Iran's metrology department had warned about the heavy rains in various areas across Iran.
Last year, at least 30 people were killed by flash floods in the Iranian province of Eastern Azarbaijan.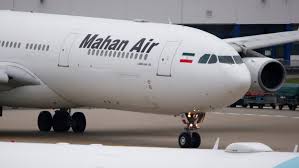 France bans Iran's Mahan Air for flying arms, troops to Syria, elsewhere
Reuters, March 25, 2019
PARIS (Reuters) – France has banned flights in and out of the country by Iran's Mahan Air, accusing it of transporting military equipment and personnel to Syria and other Middle East war zones, diplomats said on Monday, after heavy U.S. pressure on Paris to act.
The decision to revoke Mahan's license to operate in France was made after Germany banned the airline in January.
Paris had considered revoking its license more than two years ago under the presidency of Francois Hollande, but had backed down because it feared it could harm relations just after a nuclear deal between Iran and world powers was signed in 2015.
The United States imposed sanctions on Mahan Air in 2011, saying it provided financial and other support to Iran's Islamic Revolutionary Guards (IRGC), and Washington has been pressing its European allies to follow suit.
"We knew of their activities from our own intelligence services and after the German move it was a question of credibility," said a French diplomatic source.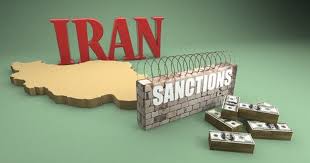 US announces new round of sanctions on Iran
CNN, March 22, 2019
Washington (CNN)The US State and Treasury departments on Friday sanctioned 14 individuals and 17 entities linked to SPND, Iran's organization for defense, innovation and research.
"Our maximum pressure campaign on #Iran continues with today's sanctions on targets involved in the regime's nuclear program, including former nuclear weapons scientists. We'll be relentless in denying Iran the ability to engage in WMD proliferation and all its outlaw activities," Secretary of State Mike Pompeo said in a tweet.
In announcing the sanctions, senior administration officials suggested repeatedly that the existence of SPND and its subordinate organizations could provide cover for them to continue missile-related activity, despite the International Atomic Energy Agency's and US intelligence community's assessments that Iran has not engaged in activities that violate the Iran nuclear deal.
"In action after action over the last several years, the Iranian regime is expert at building out these front companies, pretending like they're from somewhere else doing something else and yet taking advantage in many different ways of the international financial system," a senior administration said.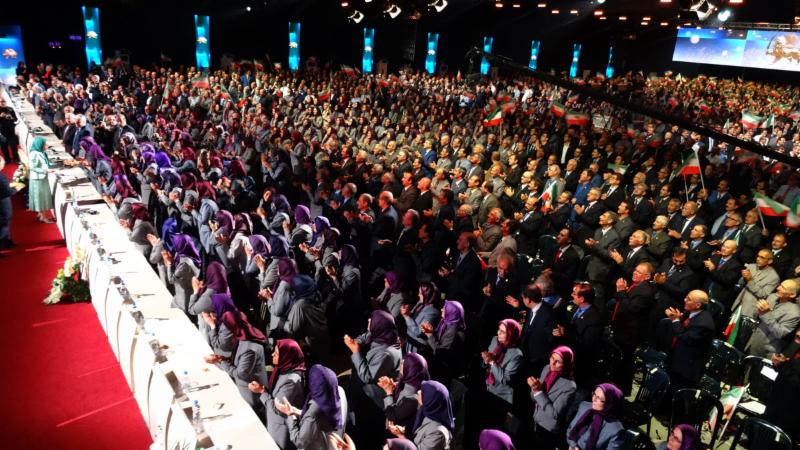 Hamburg Court Prohibits Der Spiegel From Spreading False Allegations Against Iranian PMOI / MEK
• Allegations about "torture" and training for various methods of killing are false
• Der Spiegel has acted illegally
• Principles of permissible reporting have not been observed
• PMOI and the National Council of Resistance of Iran have not been heard
NCRI, March 25, 2019
In an article entitled "Prisoners of Rebellion" in issue 8/2019, published on 16 February 2019, the weekly German magazine Der Spiegel spread a wealth of lies and false allegations about the Iranian opposition PMOI/MEK and its members in their settlement in Albania.
After the publication of the article, the German representative office of the National Council of Resistance of Iran (NCRI) applied for an injunction to the Press Chamber of the Hamburg Regional Court, calling on the court to prohibit the making and dissemination of these serious and criminalizing allegations.
The Hamburg court confirmed that the NCRI has been harmed and declared in its decision of 21 March 2019:
The NCRI application as regards paragraph 1 is well founded. Der Spiegel is prohibited from "publishing and/or allowing the publication of" allegations of torture in the MEK settlement in Albania. "The applicant (NCRI) has substantiated the false nature [of these allegations]," the court states, adding, "If Der Spiegel's statements were to be classified as suspicions, they would also be prohibited. The principles of admissible reporting of suspicions was obviously not respected."
The court declares, "The applicant's request in paragraph 2 is also well founded" and prohibits Spiegel from "publishing and/or allowing the publication of" the first paragraph of the article of 16 February. The paragraph casts the following ludicrous aspersion on the MEK in Albania: "Three times a week many of them allegedly practice cutting throats with knives, breaking hands, piercing eyes with fingers, tearing corners of the mouth. At least that's how dropouts tell of the group."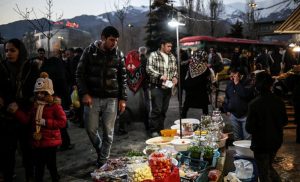 Many Iranians Cannot Afford to Celebrate New Year as They Have in Past Years
NCRI, March 18, 2019
Many Iranians are now preparing for the New Year celebrations. Nowruz, Iranian New Year, is celebrated on 21st March and it has traditionally been a time for families and friends to mark the first day of the Iranian calendar together.
It is customary for preparations to start in the weeks coming up to Nowruz where people get their homes ready, buy flowers and new clothes and adorn their homes. Whether the family gatherings are short or long, big or small, there are always plenty of offerings for guests such as tea and pastries with nuts and other snacks. However, this year will be very different for a lot of Iranians because of the economic climate. The cost of living is increasing while wages are stagnating, meaning that many families are unable to afford their usual Nowruz offerings.
For example, an average working-class Iranian will earn between $100 and $200 per month. Pistachios are being sold for between $12 and $15 per kilo, making it an unattainable purchase for most. It is thought that this is more than double the cost compared to the same period last year. Since the beginning of last year, the currency of Iran has plummeted dramatically. One of the main reasons for this was the United States' exit from the 2015 Iran nuclear deal last year which sparked the re-imposition of crippling economic sanctions.
Prices have been rising rapidly and the most basic of commodities are now out of reach to a large portion of the population. Meat is becoming more and more expensive and many have simply had to cut it from their diet.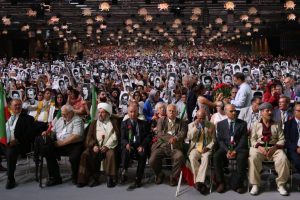 On terrorism and Iran's targets
Arab News, March 24, 2019 by Majid Rafizadeh
The Islamic Republic is gathering "target packages", according to several former US intelligence officials. The objective of such acts is to conduct assassinations or carry out terrorist attacks against those who are listed in such a checklist. It appears that target packages can include several categories, including ordinary citizens residing abroad and viewed as a threat by the Iranian regime.
These foreign citizens or residents can be human rights defenders, critics of the Iranian leaders, political activists, and dissidents. Examples include Saeed Karimian — an Iranian-born British citizen, television executive, chairman and owner of 20 TV channels operating in Persian, Arabic, Azeri and Kurdish languages — who was shot dead along with his Kuwaiti business partner in Turkey in 2017.
The Turkish authorities pointed the finger at the Iranian regime as two accused operatives were arrested in Serbia with fake passports while they attempted to return to Iran. Saeed Karimian had been sentenced to death in absentia by Iran's judiciary system.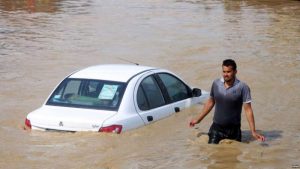 Iran Bans Celebrities From Raising Money For Flood Victims
Radio Farda, March 25, 2019
Iran's Deputy Attorney General has announced that raising funds by celebrities to help victims of floods in Iran "is banned" and he warned that any bank account opened for this purpose will be closed.
Javid Javidnia told the Judiciary's online news service March 24 that so far 60 accounts have been opened and some of them have already been closed.
He also told another news site that any crowd funding by individuals and organizations must be done through the Red Crescent Society or the official Aid Committee. It is not clear if ordinary donors would trust the official government agencies with their money.
Past instances of natural disasters in Iran have shown that the people prefer to contribute money via special accounts set up by celebrities, including soccer stars, wrestlers, actors and actresses, rather than paying to the state-run institutions.
Javidinia warned celebrities the accounts they have opened will be closed and the funds transferred to government agencies for helping flood victims. He referred to past instances when individuals raised funds for disasters and financial fraud took place. Several sports celebrities have announced fundraising for people in Iran's northern provinces and they have also traveled to flood areas to witness rescue and assistance efforts.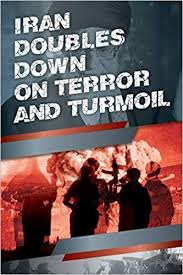 A new book published this week by the Iranian opposition (NCRI) offers details on how and why the Iranian regime has escalated its global terror operations. "This book examines the motivation behind the regime's political and economic strategy by considering three areas: terrorism including in Europe and the United States, incitement of regional conflicts, and the ballistic missile threat. Failing to quell growing popular protests against their rule, the mullahs have opted to bolster domestic suppression with blatant terrorism and intimidation."
We think you will find the book an informative read.
Donation
501 (c)(3) Tax deductible
Please,
Donate to Organization Of Iranian American Communities U.S
Your donation will help OIAC advocates for a democratic, secular and non-nuclear government in Iran. Founded on the respect for human rights, gender equality, religious and ethnic tolerance, as wells as social, economic justice, and security for America. Our goal is to organize Iranian-American communities in the United States to promote these values.
Thank You,
http://www.oiac-us.com/donation/