Organization of Iranian American Communities Presents:
Brief On IRAN Newsletter (BOI)
News on Iran & Related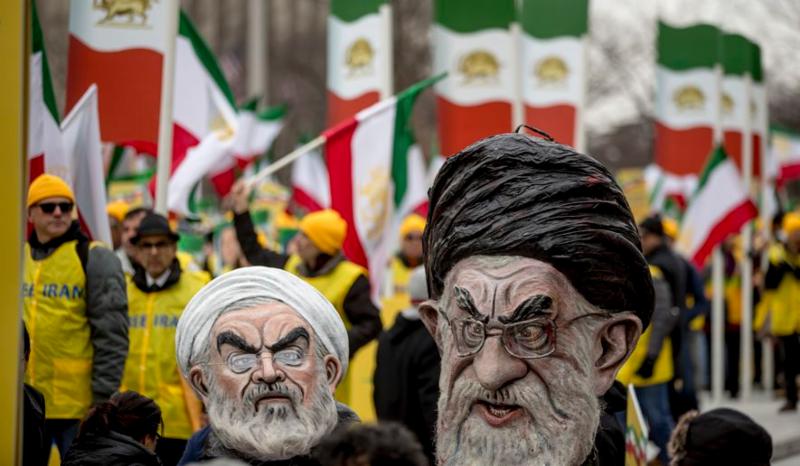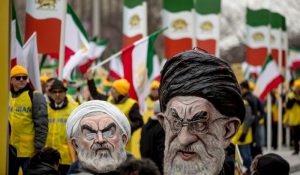 Iranian-Americans rally near White House for regime change in Tehran
The Washington Times, March 8, 2019
Hundreds of Iranian-Americans gathered just blocks from the White House to rally Friday for a regime change in Tehran. With Iranian flags and banners promoting democracy in Iran in hand, the demonstrators with the Organization of Iranian American Communities (OIAC) called for an end to the Islamic Republic's hard-line theocracy.
Rally organizers said the goal of the event, which included speeches from Maryam Rajavi, president-elect of the National Council of Resistance of Iran, and Rep. Brad Sherman, California Democrat, is to spur debate in Washington and increase U.S. support for the uprising for democracy in the country.
The OIAC is a grass-roots arm of the National Council of Resistance of Iran, an exile Iranian dissident group that has long called for a democratic government in Tehran and criticized the Islamic Republic's human rights record.
The National Council of Resistance of Iran backed the ouster of the Shah of Iran with other revolutionary groups in 1979 but clashed with the Islamist forces led by Ayatollah Ruhollah Khomeini afterward. After losing a vicious power struggle, NCRI leaders now say they renounce violence.
The group is credited with exposing secretive Iranian nuclear facilities in the early 2000s. It also has had a contentious relationship with Washington, and was listed it as a terrorist organization by the State Department until 2012.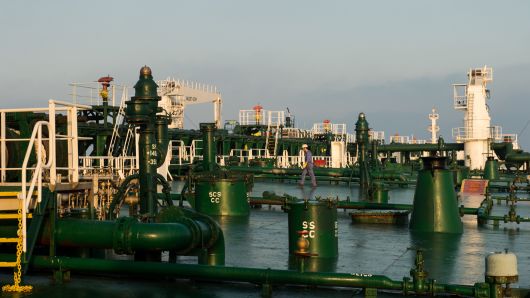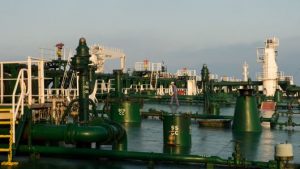 US sees room to be more aggressive on sanctions and take Iran oil exports to zero
The State Department Representative for Iran says a forecast that crude oil supply will exceed demand globally this year by 400,000 barrels gives the U.S. government more ability to press for even tighter sanctions enforcement.
The U.S. will decide by May 8 whether to continue making exemptions for certain buyers of Iranian crude, including China and India.
The government has long talked about taking Iran oil supply to zero but has so far failed to do so.
CNBC, March 13, 2019
A high-ranking State Department official said a well-supplied world oil market helps the U.S. maintain, or even tighten, sanctions on both Iran and Venezuela without causing an oil price spike.
However, Brian Hook, the State Department Representative for Iran, would not comment on whether the U.S.will continue to make exceptions for buyers of Iran's oil.
That is one of the most critical questions in the global oil market. The U.S. will decide by May 8 whether to continue making exemptions for certain buyers of Iranian crude. In October it exempted eight countries from the sanctions that went into place last November.
Secretary of State Mike Pompeo reemphasized his policy of driving Iran's oil exports to "zero" when he spoke at the annual IHS Markit CERAWeek energy conference in Houston on Tuesday.
On Wednesday, Hook said the fact that forecasts show more supply than demand for 2019 should help the U.S. be more aggressive in its efforts to take Iran's exports to zero barrels. He said Iran is currently exporting from somewhere under 1 million to 1.1 million barrels a day.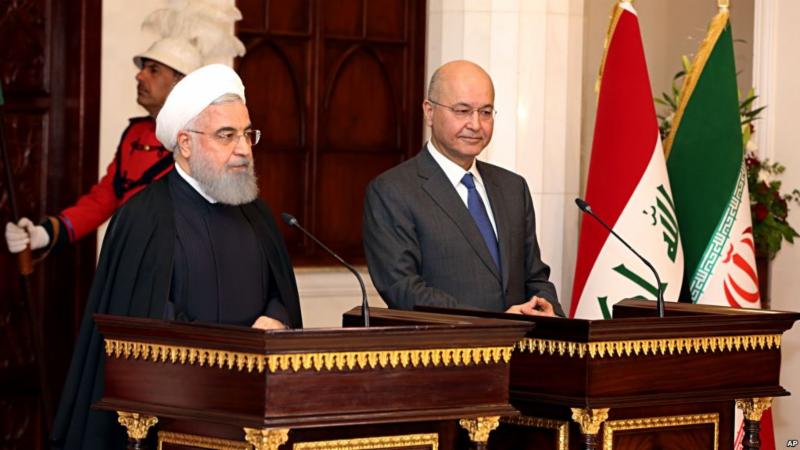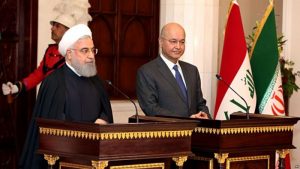 US Official: Iranian Regime Wants Iraq to Become a Province of Iran
VOA, March 12, 2019
WASHINGTON —
U.S. Special Representative for Iran, Brian Hook, blasted Iranian President Hassan Rouhani's visit to Iraq and accused his government of trying to control Iraq by fueling sectarian conflict in the country.
In an interview with Alhurrha TV, Hook said Rouhani's visit is not in the best interest of the Iraqi people, adding that Iran does not support the security and sovereignty of Iraq.
"When President Rouhani comes into Iraq, you have to question the motive," Hook said Monday. "I think what Iran would ultimately like to see happen is Iraq turn into a province of Iran so that they can create a military highway across the northern Middle East that the Iran Revolutionary Guard Corps can use to ferry missiles and weapons."
Hook said Iran is "the last revolutionary regime on earth," and it is trying to further destabilize the Middle East by reinforcing the sectarian divide.
"The Iranian regime wants to replace a national identity. They want to dissolve it and replace it with a Shi'ite identity. This has been the core of their foreign policy to create sectarian divisions. They want to do that in Iraq, as well."
The U.S. official's comments come as Rouhani arrived in Baghdad Monday and met with his counterpart, President Barham Salih, as a part of his three-day state visit to Iraq aimed at bolstering Tehran's influence and increasing commercial ties with Iraq.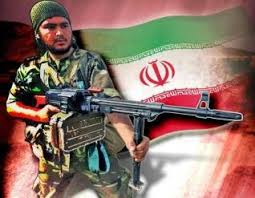 Iran recalls ambassador to Kenya over court case
Reuters, March 17, 2019
GENEVA (Reuters) – Iran recalled its ambassador to Kenya because of a court decision upholding sentences for two Iranians in jail, foreign ministry spokesman Bahram Qassemi said Sunday, according to the Iranian Students' News Agency.
Iran also lodged a formal complaint with the Kenyan ambassador in Tehran on Saturday because of the Kenyan court decision in the case of Ahmad Abolfathi and Seyed Mansour Mousavi.
In 2016, a Kenyan judge reduced the life sentences given to the two Iranians convicted of planning bomb attacks to 15 years. The case raised concerns about possible Iranian plans to strike targets in the east African nation.
The two were arrested in June 2012 and convicted a year later of planning attacks and possessing 15 kg of military-grade RDX explosives.
The men may have had links to the Quds Force, the elite extra-territorial special forces arm of Iran's Revolutionary Guards, Kenyan investigators have said.
The men were scheduled to be freed before the Kenyan court upheld their sentences on Friday, Qassemi said.
Protests continue in Iran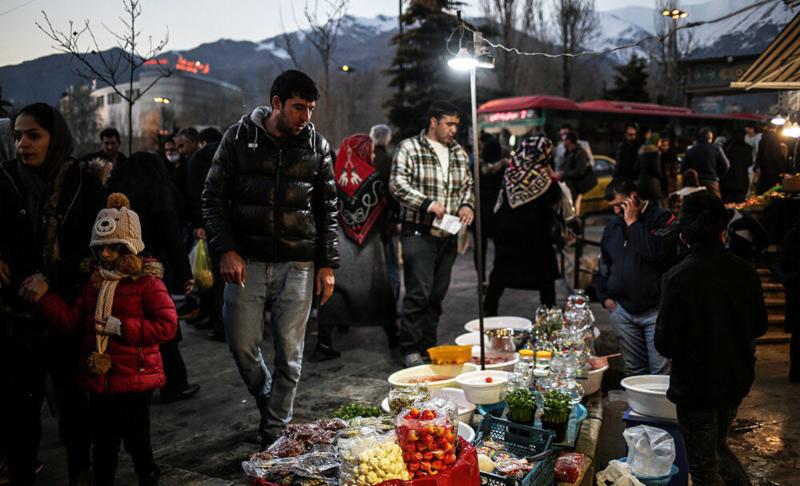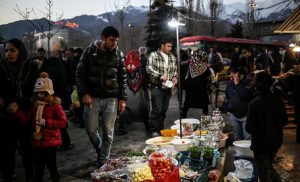 Many Iranians Cannot Afford to Celebrate New Year as They Have in Past Years
NCRI, March 18, 2019
Many Iranians are now preparing for the New Year celebrations. Nowruz, Iranian New Year, is celebrated on 21st March and it has traditionally been a time for families and friends to mark the first day of the Iranian calendar together.
It is customary for preparations to start in the weeks coming up to Nowruz where people get their homes ready, buy flowers and new clothes and adorn their homes. Whether the family gatherings are short or long, big or small, there are always plenty of offerings for guests such as tea and pastries with nuts and other snacks.
However, this year will be very different for a lot of Iranians because of the economic climate. The cost of living is increasing while wages are stagnating, meaning that many families are unable to afford their usual Nowruz offerings.
For example, an average working-class Iranian will earn between $100 and $200 per month. Pistachios are being sold for between $12 and $15 per kilo, making it an unattainable purchase for most. It is thought that this is more than double the cost compared to the same period last year.
Since the beginning of last year, the currency of Iran has plummeted dramatically. One of the main reasons for this was the United States' exit from the 2015 Iran nuclear deal last year which sparked the re-imposition of crippling economic sanctions.
Prices have been rising rapidly and the most basic of commodities are now out of reach to a large portion of the population. Meat is becoming more and more expensive and many have simply had to cut it from their diet.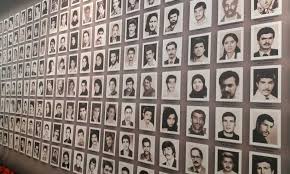 Meet the "Moderates" the EU Is Trying to Empower in Iran
The appointment of Ebrahim Raisi as head of Iran's judiciary is the latest proof that the country's moderates and hardliners are united in the main goal of the regime: its survival through repression at home and export of terrorism abroad.
Fair Observer, March 18, 2019 by ALEJO VIDAL-QUADRAS
Recently, two events that have taken place at the highest level of the Islamic Republic of Iran have once again demonstrated the failed strategy and the massive misreading of Tehran by the European Union. Earlier this month, we witnessed the farce enacted by the Iranian Foreign Minister Mohammad Javad Zarif, who threatened to quit his post only for his resignation to be rejected by the country's supreme leader, Ayatollah Ali Khamenei.
The threat, prompted by a non-invitation to meet the Syrian dictator and war criminal Bashar al-Assad when he visited Tehran, ended with the confirmation that the Foreign Ministry of the Islamic Republic acts with the explicit blessing (and of course guidance) of the supreme leader. Wasn't Zarif the face of the supposed moderates confronting the faction of those close to Khamenei — the hardliners?
This fake rift — separated on minor issues but united as a block in the survival of the system on which they all depend — has been more troublingly exposed with the shameful confirmation this month of Ebrahim Raisi as head of the judiciary of Iran. According to Amnesty International's recent damning report, Blood-Soaked Secrets: Why Iran's 1988 Prison Massacres Are Ongoing Crimes Against Humanity, Raisi was actively involved in the massacre of thousands of Iranian political prisoners, most of them members of the People's Mujahedeen Organization of Iran (PMOI/MEK) — the main opposition to the mullahs. This new head of the judiciary was, in 1988, the deputy prosecutor general of Tehran and member of the "death committee" that sent tens of thousands of political prisoners to the gallows, denying the families even the basic right of knowing where the bodies had been buried after the secret executions.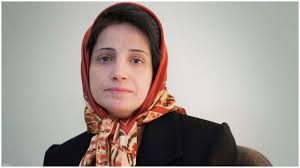 Iran Rights Lawyer Sentenced to 38 Years in Prison and 148 Lashes, Husband Says
The New York Times, March 13, 2019
Iran has faced international condemnation after one of the country's most prominent human rights lawyers, detained for eight months, said she had been sentenced to a total of 38 years in prison and 148 lashes, according to her husband.
Security agents arrested the lawyer, Nasrin Sotoudeh, at her home in June last year. The government offered no explanation, but at the time Ms. Sotoudeh was defending women who had been arrested after removing their hijabs, or head scarves, in public protests.
She received the European Union's most prestigious human rights award, the Sakharov Prize for Freedom of Thought, in 2012, while serving a previous prison sentence.
Ms. Sotoudeh, held at Evin Prison in Tehran, told her husband about the latest sentencing during a brief telephone conversation, the Center for Human Rights in Iran, a monitoring group, said in a statement on Monday.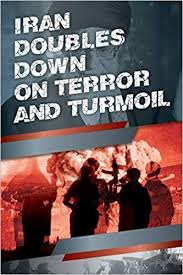 A new book published this week by the Iranian opposition (NCRI) offers details on how and why the Iranian regime has escalated its global terror operations. "This book examines the motivation behind the regime's political and economic strategy by considering three areas: terrorism including in Europe and the United States, incitement of regional conflicts, and the ballistic missile threat. Failing to quell growing popular protests against their rule, the mullahs have opted to bolster domestic suppression with blatant terrorism and intimidation."
We think you will find the book an informative read.
Donation
501 (c)(3) Tax deductible
Please,
Donate to Organization Of Iranian American Communities U.S
Your donation will help OIAC advocates for a democratic, secular and non-nuclear government in Iran. Founded on the respect for human rights, gender equality, religious and ethnic tolerance, as wells as social, economic justice, and security for America. Our goal is to organize Iranian-American communities in the United States to promote these values.
Thank You,
http://www.oiac-us.com/donation/