Organization of Iranian American Communities Presents:
Brief On IRAN Newsletter (BOI)
News on Iran & Related
Tomorrow's Iran: 10 point plan for a free Iran presented by Maryam Rajavi
https://youtu.be/GiZpqC0lM-4
The National Council of Resistance of Iran has put forward a 10 point plan depicting the #FreeIran of tomorrow. Tomorrow's Iran: 10 point plan for a #freeIran presented by Maryam Rajavi, President-elect of the National Council of Resistance of Iran. for more information on the NCRI and its viewpoints visit: www.ncr-iran.org/en/about/our-resistance.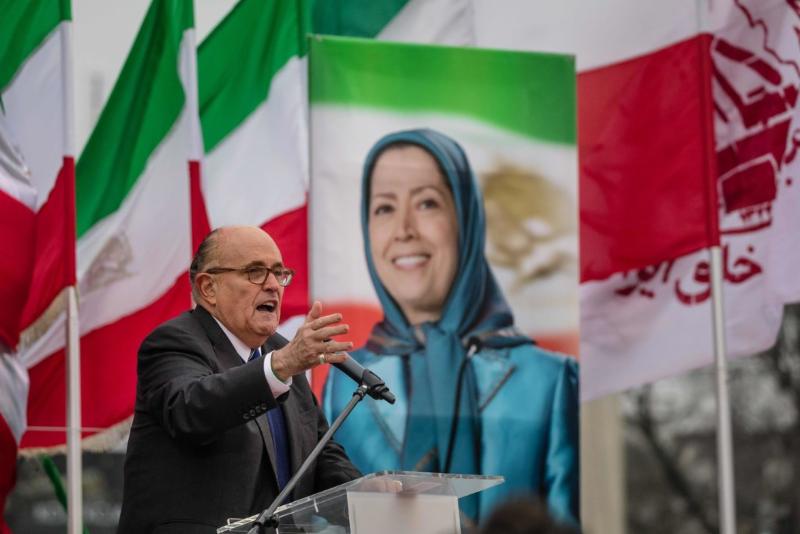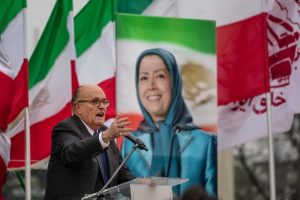 Anti-Iran Message Seeps Into Trump Forum Billed as Focusing on Mideast Security
The New York Times, Feb 13, 2019
WARSAW — The Trump administration had delicately said the meeting of five dozen nations in Warsaw would focus on "Middle East security." But the unmistakable voice of Rudolph Giuliani, an avowed proponent of regime change in Iran, set a different tone.
Hours before the meeting began, Mr. Giuliani, the former mayor of New York and President Trump's lawyer, told an anti-Iran rally outside Warsaw's main stadium that Iranian leaders are "assassins, they are murderers and they should be out of power."
Mr. Giuliani said he was representing an Iranian opposition group, the Mujahedeen-e-Khalq, or M.E.K., not Mr. Trump. But his message belied what American officials had told nervous European counterparts: that the two-day meeting would focus on a range of Middle East security matters.
As Mr. Giuliani spoke, Secretary of State Mike Pompeo was in northeast Poland witnessing live-fire exercises intended to send a message to Russia. And Vice President Mike Pence, joined by the president's son-in-law, Jared Kushner, was arriving in Warsaw for what amounted to the largest diplomatic gathering that the Trump administration has organized.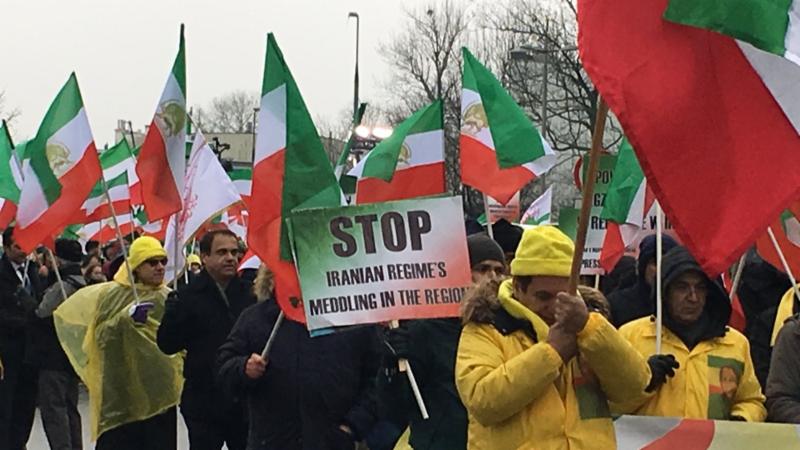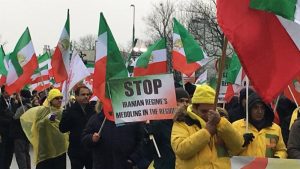 Iran denounces US-led Middle East conference in Warsaw
Iran's leaders call out US over Poland meeting as hundreds protest against Tehran government in Warsaw.
Al Jazeera, Feb 13, 2019
Warsaw, Poland – Iran's foreign minister has criticised a Middle East conference co-hosted by the US in the Polish capital calling it "another attempt by the United States to pursue an obsession with Iran".
The denunciation came as hundreds of demonstrators protested on Wednesday outside the venue against the Iranian government demanding "regime change".
The anti-Tehran demonstration was organised by the National Council of Resistance in Iran, and protesters hoisted Iranian flags and held banners against the political repression in the Islamic Republic.
Foreign Minister Mohammad Javad Zarif said at a news briefing in Tehran that the two-day Warsaw meeting attended by the delegations from 60 countries was "dead on arrival".
The conference and demonstration came as 20 members of Iran's elite Revolutionary Guard were killed in a suicide attack in the southeast of the country.
Describing the Poland meeting as the "Warsaw Circus", Zarif said it was "no coincidence that Iran is hit by terror on the very day" the talks began in the Polish capital.
"Especially when cohorts of same terrorists cheer it from Warsaw streets & support it with twitter bots? US seems to always make the same wrong choices, but expect different results," Zarif wrote on Twitter.
Click to Read More
Protests continue in Iran
https://youtu.be/P4H5crgObGA
https://youtu.be/_5uF_53Lek4
https://youtu.be/lSnKGzUbmsg
https://youtu.be/lFpA_fLSbRo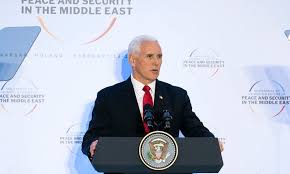 Mike Pence Lashes European Allies for Their Stance on Iran
The New York Times, Feb 14, 2019
WARSAW — Vice President Mike Pence used an American-convened conference on Middle East security to lash out at Washington's three closest European allies on Thursday, accusing them of trying "to break American sanctions against Iran's murderous revolutionary regime."
Mr. Pence delivered his critique of the allies, Britain, France and Germany, in an address at a Warsaw conference organized by the Trump administration. It was a remarkable, open breach with the European nations that, along with the United States, had negotiated the 2015 nuclear accord.
All three nations argued that President Trump made a grave error in abandoning the treaty last year, saying that the Iranians were in compliance even as they continued to conduct missile and space rocket tests that were not covered by the accord.
To the Europeans, it is Mr. Trump — not the Iranians — who was the first to break the agreement's terms. Since then, they have been trying to persuade the Iranians to continue to comply with the deal, under which Tehran gave up 97 percent of its nuclear material and agreed not to produce any significant quantities of nuclear fuel until 2030. American intelligence agencies told Congress late last month that the Iranians were still in compliance.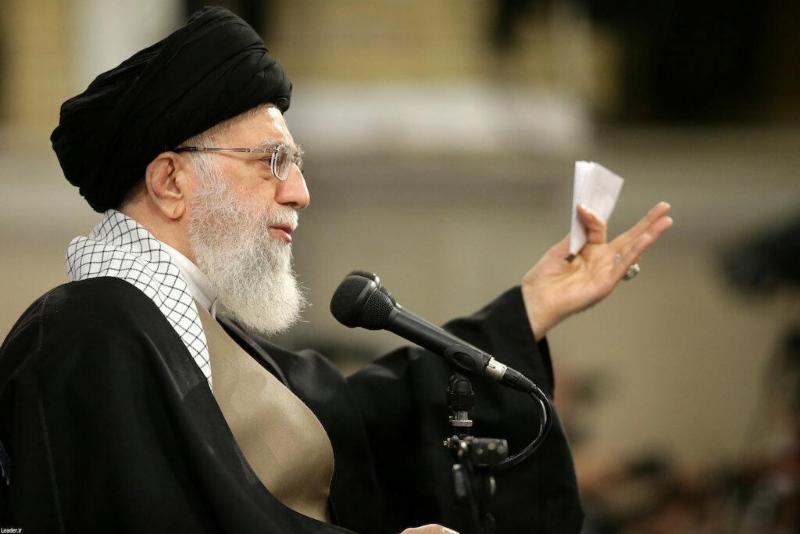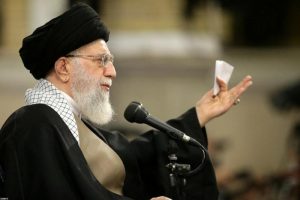 Iran's Khamenei warns government about deception by Europeans
Reuters, Feb 18, 2019
DUBAI (Reuters) – Iran's Supreme Leader Ayatollah Ali Khamenei on Monday warned his country's government not to be deceived by European countries that say they want to salvage the 2015 nuclear deal abandoned by U.S. President Donald Trump last year.
The comments by the long-serving hardline cleric demonstrate the difficulty the elected government of pragmatist President Hassan Rouhani has in maintaining his policy of keeping Iran open to the outside world in the face of new U.S. sanctions.
Washington's major European allies have said they want to save the agreement under which world powers agreed to lift sanctions on Iran in return for curbs to its nuclear program.
The Europeans have promised to guarantee that Iran benefits from abiding by the deal, even though Trump reimposed sanctions. In practice, European companies largely abandoned plans to reinvest in Iran after Trump's decision.
"America's enmity toward Iran is obvious," Khamenei said, according to state TV. "Europeans also practice deception today…. The enemy sometimes shows his teeth, sometimes his fists, and sometimes his smile. All these tactics are the same. Even their smile is out of animosity."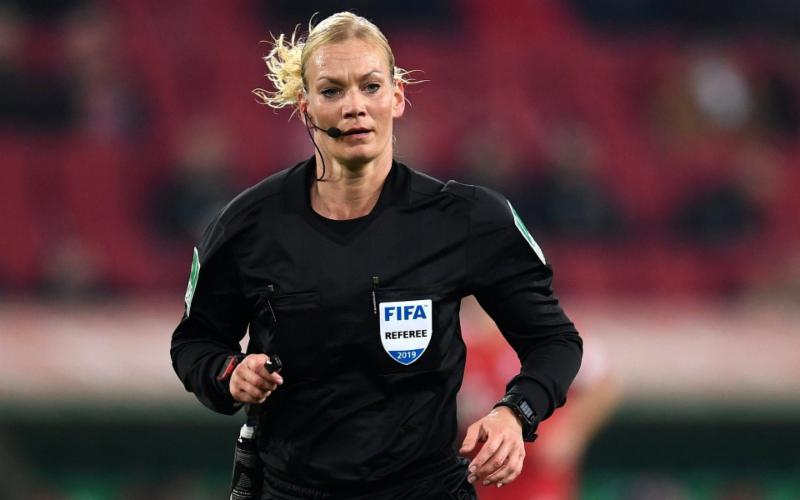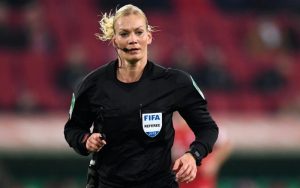 Iran cancels broadcast of Bundesliga match 'because of woman referee
The Telegraph, Feb 18, 2019
Iranian state television reportedly failed to broadcast a German top flight football match because the referee was a woman.The Bundesliga match between Bayern Munich and Ausberg was not shown because German referee Bibiana Steinhaus was officiating, German press reported, citing Iranian media.
Strict rules in the Islamic Republic do not allow the broadcast of images of women showing large amounts of flesh. Ms Steinhaus's football shorts are thought to have been too much for the religious censors. Natalie Amiri, Iran correspondent for German public broadcaster ARD, tweeted that the broadcast in Iran had been cancelled "at the last minute," asking, "and who is responsible? Of course it's Bibi again."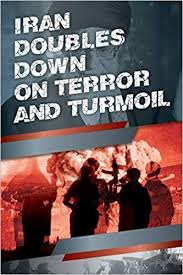 A new book published this week by the Iranian opposition (NCRI) offers details on how and why the Iranian regime has escalated its global terror operations. "This book examines the motivation behind the regime's political and economic strategy by considering three areas: terrorism including in Europe and the United States, incitement of regional conflicts, and the ballistic missile threat. Failing to quell growing popular protests against their rule, the mullahs have opted to bolster domestic suppression with blatant terrorism and intimidation."
We think you will find the book an informative read.
Donation
501 (c)(3) Tax deductible
Please,
Donate to Organization Of Iranian American Communities U.S
Your donation will help OIAC advocates for a democratic, secular and non-nuclear government in Iran. Founded on the respect for human rights, gender equality, religious and ethnic tolerance, as wells as social, economic justice, and security for America. Our goal is to organize Iranian-American communities in the United States to promote these values.
Thank You,
http://www.oiac-us.com/donation/