Organization of Iranian American Communities Presents:
Brief On IRAN Newsletter (BOI)
News on Iran & Related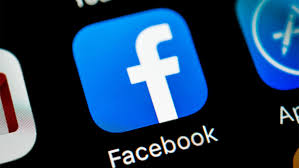 NCRI, Feb 1, 2019
Social media giants Twitter and Facebook announced separately on Thursday that they were taking down thousands of accounts and pages linked to disinformation campaigns that originated in Iran, as well as two other countries, and targeted countries across the world.
Twitter wrote in a blog that they'd removed 2,617 "malicious accounts" from Iran, while Facebook said that it had suspended 783 Iranian pages and accounts, which had hundreds of thousands of likes, for "engaging in coordinated inauthentic behaviour" across Facebook and Instagram.
They both noted that some of the content shared by the Iranian accounts, especially on topics like the US's role in Middle East conflicts, like Syria and Yemen, and Israeli-Palestinian relations, featured talking points recycled from the Iranian regime's state-run media. (One English-language page even posted a video claiming that the 9/11 terrorist attacks were an inside job by the US, despite the fact that Iran sheltered the Al Qaeda terrorists who plotted the attack.) Some of the activity dated back to 2010.
Nathaniel Gleicher, who runs cyber security at Facebook, said: "Anytime you have communities where there is a robust conversation happening, where people are congregating, you will see actors trying to target that public debate."
Twitter also revealed that this campaign seemed like part of an effort to influence the US's 2018 midterm elections through the stoking of unrest around hot-button issues and discourage Americans from voting; something last seen during the 2016 Presidential elections.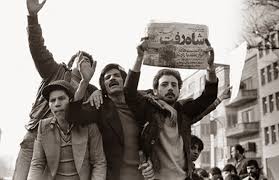 Iran's revolutionaries have mixed feelings, 40 years later
AP, Feb 4, 2019
TEHRAN, Iran (AP) — Forty years after he defected from the shah's Imperial Guard to join the Islamic Revolution, Mohammad Reza Tajik, like many Iranians from that time, looks back wistfully at the youthful excitement they felt and the losses they suffered since then. Working in his woodshop in Tehran, he recounted the deaths of his brother in Iran's 1980s war with Iraq and of a friend last year in Syria's long civil war in which Iran is involved.
"No, we did not achieve what we wanted," the 60-year-old former soldier said, his shop warmed in the fierce Tehran winter by a simple wood-fired stove. "Things have changed and revolutionary values have worn out. Today, unfortunately, we still suffer from discrimination, favoritism, corruption and lying, even more than that time."
As the 40th anniversary of the revolution approached, a reporter from The Associated Press walked through the streets of Tehran to speak to those who were alive then about the world-changing moment that saw Iran exchange 2,500 years of monarchy for an Islamic Republic.
Protests continue in Iran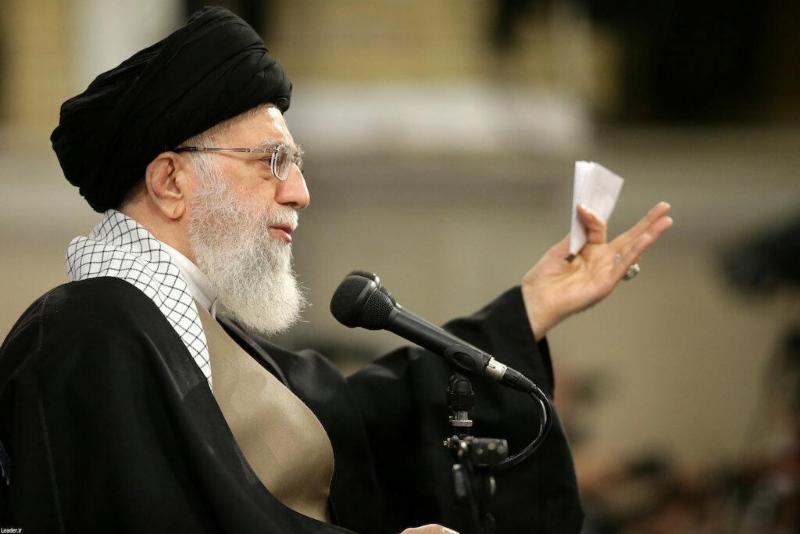 Iran Poses a Growing Threat to Europe
Addressing Iran's policies of terrorism and political assassinations require combined action from the United States and the European Union.
National Interest, Feb 3, 2019 by Tom Ridge
In January, German authorities arrested an Afghan-German dual national for spying on behalf of an Iranian intelligence agency. The incident was far from the first, and only underscored the potential threat lurking behind each new revelation.
Last summer, four individuals were arrested in connection with an Iranian plot to set off explosives at a large gathering organized near Paris by the Iranian opposition. German authorities arrested the mastermind of that plot as well, a high-ranking Iranian diplomat named Assadollah Assadi , who was later extradited to face charges in Belgium along with the operatives to whom he had provided the explosives.
In March, two other Iranian operatives were arrested in Albania, where they were allegedly plotting an attack on the home of roughly 3,000 members of the Mojahedin-e Khalq (PMOI/MEK), a group that was blamed by Iranian government officials for the anti-government protests that shook the Islamic Republic over the past year.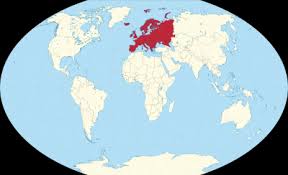 EU implements new Iran trade mechanism
Germany, France and Britain have officially set up a European mechanism to facilitate non-dollar trade with Iran.
The Instrument in Support of Trade Exchanges will allow trade between the EU and Iran without relying on direct financial transactions.
Instex will focus on humanitarian trade.
CNBC, January 31, 2019
France, Germany and Britain have officially put in place a European system to help facilitate trade with Iran.
The move will allow the European Union to circumvent U.S. sanctions in an effort to continue humanitarian trade with Iran and work to uphold what is left of the Joint Comprehensive Plan of Action, commonly known as the Iran nuclear deal. U.S. sanctions went into place in November halting a significant portion of trade between Iran and its European partners.
Federica Mogherini, the EU's chief diplomat and the new mechanism's main advocate, said Thursday in Bucharest, Romania, at a meeting of the bloc that the EU is "fully behind the full implementation of the Iran nuclear deal."
The new measure, called the Instrument in Support of Trade Exchanges will allow trade between the EU and Iran without relying on direct financial transactions.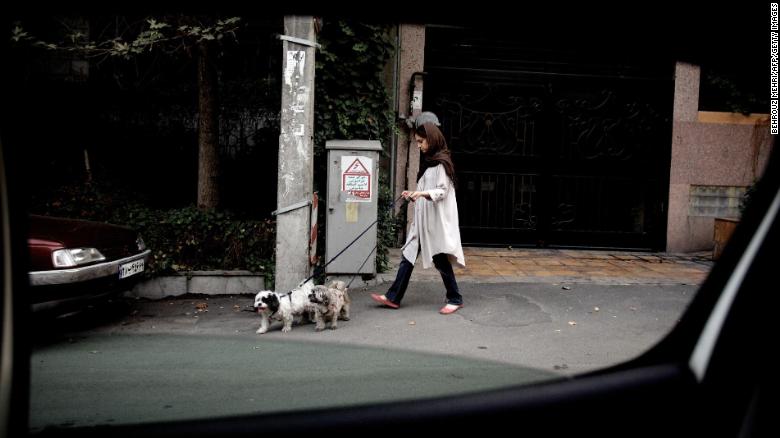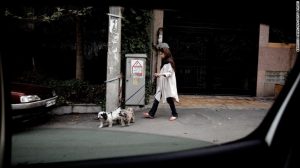 Iran bans dogs from riding in cars and public walks in Tehran
CNN, Jan 30, 2019
(CNN)Dog-walking has reportedly been banned from public places in Iran's capital. "Certain people who bring their dogs to public places cause panic and anxiety among the public," Tehran's chief of police Hossein Rahimi told state news agency Young Journalists Club, or YJC. He added that local police have obtained permission from the judiciary to confront dog owners walking their pets in public.
"People who walk their dogs in public places shall be dealt with severely," he told YJC. Dogs will also be banned from cars, Rahimi said, underlining that "police will seriously confront dog owners who let their dogs ride in their cars." The announcement follows a longstanding effort by clerics and officials to discourage dog ownership in the Islamic country.
In 2010, a senior Iranian cleric issued a fatwa, or religious ruling, that dogs were "unclean" and not to be kept as pets, Reuters reported. "Friendship with dogs is a blind imitation of the West," Grand Ayatollah Naser Makarem Shirazi was quoted as saying in Iranian newspaper Javan Daily at the time. "There are lots of people in the West who love their dogs more than their wives and children."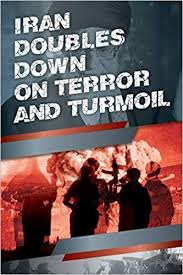 A new book published this week by the Iranian opposition (NCRI) offers details on how and why the Iranian regime has escalated its global terror operations. "This book examines the motivation behind the regime's political and economic strategy by considering three areas: terrorism including in Europe and the United States, incitement of regional conflicts, and the ballistic missile threat. Failing to quell growing popular protests against their rule, the mullahs have opted to bolster domestic suppression with blatant terrorism and intimidation."
We think you will find the book an informative read.
Donation
501 (c)(3) Tax deductible
Please,
Donate to Organization Of Iranian American Communities U.S
Your donation will help OIAC advocates for a democratic, secular and non-nuclear government in Iran. Founded on the respect for human rights, gender equality, religious and ethnic tolerance, as wells as social, economic justice, and security for America. Our goal is to organize Iranian-American communities in the United States to promote these values.
Thank You,
http://www.oiac-us.com/donation/