Organization of Iranian American Communities Presents:
Brief On IRAN Newsletter (BOI)
News on Iran & Related
Trump Warns Europeans Not to Try to Evade Iran Sanctions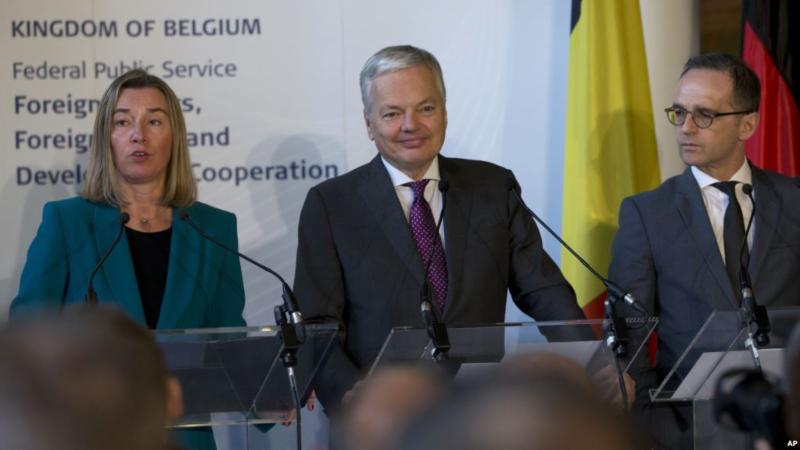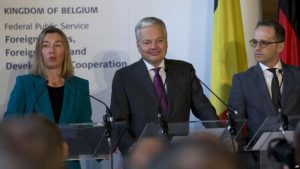 VOA, January 28, 2019
The Trump administration is closely eyeing efforts in Europe to set up an alternative money payment channel to ease doing business with Iran and avoid running afoul of sanctions the U.S. has levied on the Islamic republic.
The White House is putting the Europeans on notice, saying if they try to do an end-run around U.S. sanctions on Iran, they will be subject to stiff fines and penalties. Unfazed, the European Union is marching forward with the plan, which, if implemented, could further strain trans-Atlantic relations.
German Foreign Minister Heiko Maas said Monday the EU was on the verge of setting up the alternative channel to send money to Iran that would side-step U.S. sanctions on Tehran. He said Germany had been working on it in recent months with Britain, France and other EU partners.
"This has always been our goal and we will implement it," Maas said.
The EU has struggled to keep alive the Iran nuclear deal since President Donald Trump pulled out of it last year. The bloc has already introduced measures to stop European companies from complying with the U.S. sanctions without authorization from Brussels.
One year after sweeping protests, the US and EU must do more to help Iranians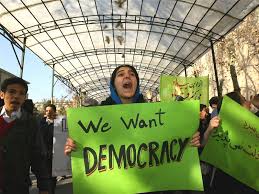 The Hill, Jan 25, 2019 by Alan Goldsmith
One year ago, Iranians of all stripes took to the streets en masse to express their grievances with the regime. While Tehran suppressed those demonstrations, protesters were undeterred, continuing such public gatherings throughout 2018. But while the Iranian people continue to risk their lives to publicly demand a better and freer future, the United States and Europe must do more to have their backs.
Different sectors have taken to the streets: a "middle-class poor" seeking economic prosperity instead of subsistence living; merchants hurt by Iran's economic spiral; women opposing mandatory head-covering; Sufi Muslims protesting their persecution; truckers, teachers, and other workers seeking higher wages and the right to organize; and many other Iranians tired of the regime's human rights violations, economic mismanagement, and corruption.
The regime responded to their calls for reform by cracking down, detaining thousands, torturing untold numbers, and killing dozens. Logic dictates that Tehran's oppression of the Iranian people will continue unless and until the costs of its misbehavior become too high. That's why responsible nations like the U.S. and our European allies need to increase pressure on Iran, stat.
Unfortunately, with respect to human rights, they've applied little such coercion.
Protests continue in Iran
Israel Confirms Attacks on Iranian Targets in Syria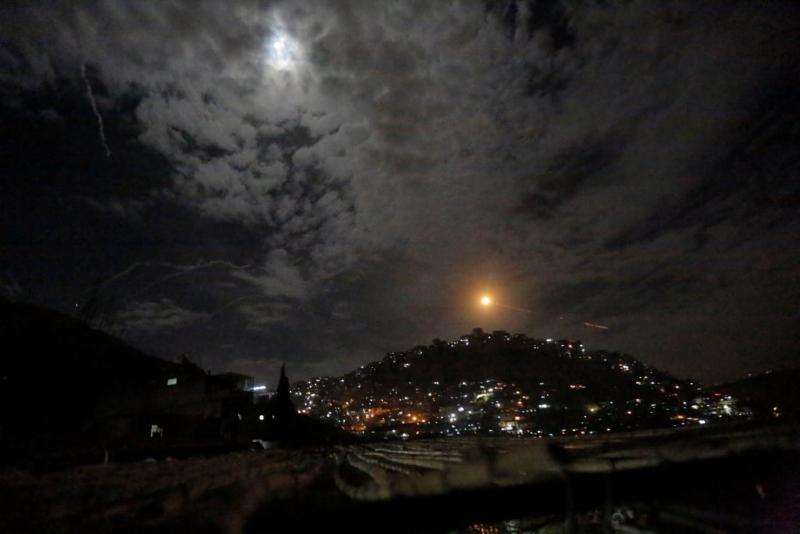 New York Times, January 20, 2019
JERUSALEM — The Israeli military said on Monday that it had attacked Iranian military targets in Syria, capping an exchange of blows in a rare, direct confrontation between the two antagonists that risks escalating the fight over Iran's military entrenchment in Syria.
Israeli military officials said the latest strikes, most likely the broadest wave in months, were in retaliation for Iranian forces launching a surface-to-surface missile from the Damascus area on Sunday toward the northern part of the Israeli-held Golan Heights. They said that the missile had endangered a ski resort and other areas where civilians were present, but that it had been successfully intercepted by Israel's air defenses.
The Iranian missile, in turn, was fired shortly after a strike against a weapons store in Syria, for which Prime Minister Benjamin Netanyahu of Israel strongly hinted that his country was responsible.
Israel's acknowledgment of its strikes reflect a shift in policy, with the country increasingly taking responsibility for specific attacks in Syrian territory after years of ambiguity.
Iran publicly hangs man found guilty of homosexuality charges: report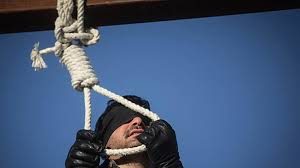 The Hill, January 28, 2019
A man was publicly hanged in the Islamic Republic of Iran after being found guilty of homosexuality charges, according to the Jerusalem Post.
The 31-year-old Iranian man reportedly violated Iran's strict anti-gay laws, according to the state-controlled Iranian Students' News Agency. The man, who was not identified, was hanged publicly on January 10 in the city of Kazeroon. He was charged and found guilty of having intercourse with another man, which is punishable by the death penalty in Iran.
The state-run news agency also reported that the man was found guilty of kidnapping charges for abducting two 15-year olds. The Jerusalem Post reports that there is virtually no way to independently verify those charges due to Iran's shrouded and complex judicial system.
"The LGBT community in Iran has lived in terror for the last 40 years," Alireza Nader, CEO of Washington, D.C.-based advocacy organization New Iran, told the Post. "Next time Foreign Minister Zarif speaks in Washington, the host and audience should ask him why his regime is one of the top executioner of gays in the world."
Iran's Capital City Is Being Devoured by Sinkholes



Live Science, Jan 28, 2019
As a result, land in the area is physically slumping in on itself. The ground around Tehran, sitting 3,900 feet (1,200 meters) above sea level, has subsided an average of 8.6 inches (22 centimeters) per year, according to the Iranian government. A February study published in the journal Remote Sensing of Environment arrived at a similar number: 9.8 inches (25 cm), based on satellite measurements.
All that subsidence has cracked buildings and water pipes, opened holes in the drying earth, and caused miles-long fissures. Residents fear their buildings collapsing, Nature reported. The airport, oil refinery, highways and railroads in the area are all threatened.
The problem is partly a result of international sanctions applied to the country since its revolution, the AP reported. Iran has sought to produce enough food locally to feed all of its people in times of crisis, and this has over-stressed the water supply.
Some of the damage may be permanent, as the February study found that even after periods of rainfall, the land fails to swell again. That suggests that the rocks in the area may have lost their ability to absorb as much water as they once did, the study said.
Dry and Drying: Images of Drought
Image Gallery: Extraordinary Environmental Art
Top 11 Deadliest Natural Disasters in History
A new book published this week by the Iranian opposition (NCRI) offers details on how and why the Iranian
regime has escalated its global terror operations. "This book examines the motivation behind the regime's political and economic strategy by considering three areas: terrorism including in Europe and the United States, incitement of regional conflicts, and the ballistic missile threat. Failing to quell growing popular protests against their rule, the mullahs have opted to bolster domestic suppression with blatant terrorism and intimidation."
We think you will find the book an informative read.
Donation
501 (c)(3) Tax deductible
Please,
Donate to Organization Of Iranian American Communities U.S
Your donation will help OIAC advocates for a democratic, secular and non-nuclear government in Iran. Founded on the respect for human rights, gender equality, religious and ethnic tolerance, as wells as social, economic justice, and security for America. Our goal is to organize Iranian-American communities in the United States to promote these values.
Thank You,
http://www.oiac-us.com/donation/