Organization of Iranian American Communities Presents:
Brief On IRAN Newsletter (BOI)
News on Iran & Related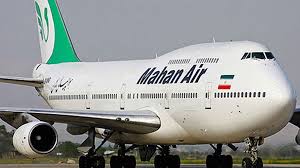 Germany Bans Iran's Mahan Air over Terrorism and Spying Fears
Fortune, January 21, 2019
Iranian airline Mahan Air has been barred from operating in Germany over fears that it is being used for military and terrorist purposes by Iran's Revolutionary Guards, reports Reuters.
It follows a July 2018 warning from U.S. Treasury Secretary Steven Mnuchin that, "Companies that continue to service Mahan aircraft, or facilitate Mahan flights in and out of airports in Europe, the Middle East, and Asia, are on notice that they do so at great financial risk."
The U.S. Treasury Department sanctioned Mahan Air in 2011, on the grounds that the airline was being used for military purposes by Iran's Revolutionary Guards and transporting fighters and arms to Syria. This means U.S. citizens are prohibited from engaging in commercial or financial transactions with Mahan Air.
Tabloid Bild first reported in December that the German government would likely withdraw landing permission for Mahan Air, under pressure from the U.S. government. The United States' latest round of sanctions on Iran in November increased pressure on friendly foreign governments to follow suit or face massive fines.
The banning of Mahan Air is the second recent incident of alleged Iranian espionage in Germany. Earlier this week a German-Afghani language consultant for Germany's military was accused of spying for Iranian intelligence services. Several EU countries have also recently accused Iran of carrying out spying operations and planning attacks on the continent — accusations that Iran strenuously denies.
Europe's patience with Iran wears thin, tiptoes toward Trump
Reuters, Jan 18, 2019
BRUSSELS/PARIS (Reuters) – In Tehran on Jan. 8 during a meeting with European envoys, Iranian officials abruptly stood up, walked out and slammed the door in an extraordinary break with protocol.
The French, British, German, Danish, Dutch, and Belgian diplomats in the Iranian foreign ministry room had incensed the officials with a message that Europe could no longer tolerate ballistic missile tests in Iran and assassination plots on European soil, according to four EU diplomats.
"There was a lot of drama, they didn't like it, but we felt we had to convey our serious concerns," one of the diplomats said. "It shows the relationship is becoming more tense," a second said.
An Iranian official declined to comment on the meeting.
The next day, the European Union imposed its first sanctions on Iran since world powers agreed the 2015 Vienna nuclear arms control deal with Tehran.
The sanctions were largely symbolic but the stormy meeting encapsulated the unexpected shift in European diplomacy since the end of last year. Smaller, more dovish EU countries have joined France and Britain in a harder stance on Tehran, including considering new economic sanctions, diplomats say.
Those could include asset freezes and travel bans on Iran's Revolutionary Guards and Iranians developing the Islamic Republic's ballistic missile program, three diplomats said.
The new approach moves Europe closer to U.S. President Donald Trump's policy of isolating Iran with tough sanctions even though European governments still support the 2015 Vienna deal from which he withdrew in May.
Although there are diverging views in Europe, the shift could have consequences for President Hassan Rouhani's government as it looks to European capitals to salvage that deal.
Protests continue in Iran
https://www.youtube.com/watch?v=Ip1qbZ4Y4AI&feature=youtu.be
https://www.youtube.com/watch?v=MKL4K-PQhg0&feature=youtu.be
https://www.youtube.com/watch?v=0AFHgCbqNc4&feature=youtu.be
https://www.youtube.com/watch?v=HYnR6R4nhtc&feature=youtu.be
https://www.youtube.com/watch?v=Hkg07hrJdsQ&feature=youtu.be
https://www.youtube.com/watch?v=9HeM3hjpO1U&feature=youtu.be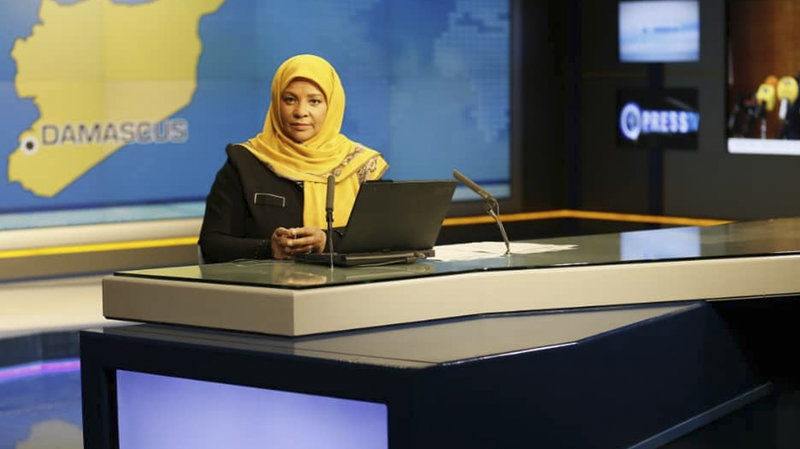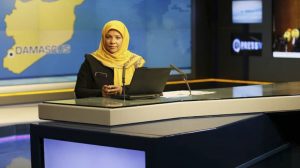 After Days Of Silence, Court Says Detained Iranian-American Is Testifying
NPR, January 18, 2019
An Iranian-American woman arrested five days ago during a visit to the U.S. is testifying behind closed doors to a grand jury in Washington, D.C., a U.S. federal judge said Friday.
The disclosure by Beryl Howell, chief judge of the U.S. District Court in Washington, marked the first time any U.S. authority has provided information on the mystery surrounding Marzieh Hashemi, an anchor on Press TV, the English-language version of Iran's state television.Family members say Hashemi, 59, was detained at St. Louis' Lambert International Airport on Sunday and then taken by the FBI to Washington.
But the FBI and other law enforcement bodies refused to comment, declining to say whether she was even in their custody.Judge Howell said Hashemi has not been charged with any crime, but has made two appearances in District Court. She is expected to be released when she completes her grand jury testimony.
Howell's order did not say when Hashemi might wrap up her testimony and gave no information on the case in which she was testifying.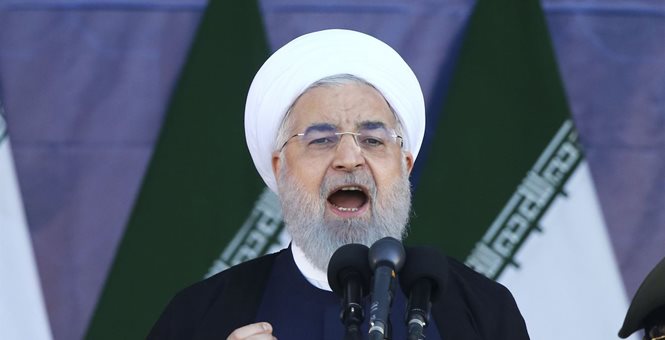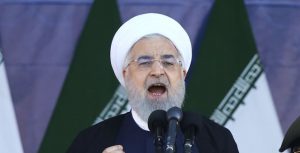 Iran's Weakened Regime
TownHall, January 18, 2019 by Mohammad Mohaddessin
Early indications are that restored U.S. sanctions on Iran are causing real pain for the ruling regime. But the efficacy of these restrictive measures has rarely been contentious. A more pressing question is, what's the end game? Will the regime negotiate at its weakest point, or continue its current behavior?
One thing is clear: The status quo is untenable. The Iranian economy is infested with corruption and has been so terribly mismanaged that an array of crises – unemployment, inflation, currency devaluation, poverty – have become existential threats to the entire socio-political order.
Strategically, it is difficult to conceive of a scenario where so corrupt a dictatorship can continue to ward off a disaffected, impoverished population that has almost doubled in a few short years. Perhaps the most telling indicator that the mullahs are in trouble is that the central question has boiled down to "can the regime survive?"
A day before the sanctions officially took effect, the regime's Supreme Leader Ali Khamenei tried to infuse false hope of "America in decline" into his waning loyalists: "Today, the U.S. is considerably weaker than it was forty years ago," Khamenei told the increasingly demoralized Bassij and Revolutionary Guards forces essential for suppression of discontent.
Mashhad Friday prayer leader, Ahmad Alamolhoda, threatened on November 2, "If a drop of Iranian oil is prevented from being exported, then … on the day of our choosing, we can confiscate three Saudi oil tankers; we would seize the oil and take the personnel hostage." He also threatened to launch missile strikes against several airports in Persian Gulf states.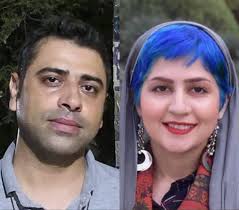 Iran re-arrests labor protest leader Esmail Bakhshi
Al Arabiya, January 21, 2019
Iranian labor protest leader, Esmail Bakhshi, has been arrested for the second time, state media reported Monday, after the judiciary denied his claim that he was tortured in custody late last year.
Bakhshi "was arrested last night in cooperation with security and law enforcement forces," Mansour Mohammadi, the prosecutor general of Dezful, in Khuzestan province, told the judiciary's news website Mizan Online.
Bakhshi was one of the organizers of weeks of protests at the Haft Tapeh sugar factory in the city of Shush in November and December, over unpaid wages and alleged criminal activity by new private owners.
State TV on Saturday broadcast a program claiming that Bakhshi and Sepideh Gholian, another activist who supported the Haft Tapeh strikers, had connections with Europe-based activists who "aim to topple the state".
The program featured footage of Bakhshi and Gholian sitting behind desks in front of red and blue curtains, detailing their connections and activities with the activists, allegedly based in several European countries.
The footage was undated and taken in an unknown location. Both Bakhshi and Gholian were detained last year during the protests. Gholian was also arrested Sunday, according to Mizan Online.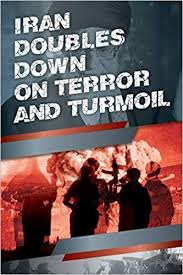 A new book published this week by the Iranian opposition (NCRI) offers details on how and why the Iranian regime has escalated its global terror operations. "This book examines the motivation behind the regime's political and economic strategy by considering three areas: terrorism including in Europe and the United States, incitement of regional conflicts, and the ballistic missile threat. Failing to quell growing popular protests against their rule, the mullahs have opted to bolster domestic suppression with blatant terrorism and intimidation."
We think you will find the book an informative read.
Donation
501 (c)(3) Tax deductible
Please,
Donate to Organization Of Iranian American Communities U.S
Your donation will help OIAC advocates for a democratic, secular and non-nuclear government in Iran. Founded on the respect for human rights, gender equality, religious and ethnic tolerance, as wells as social, economic justice, and security for America. Our goal is to organize Iranian-American communities in the United States to promote these values.
Thank You,
http://www.oiac-us.com/donation/