Organization of Iranian American Communities Presents:
Brief On IRAN Newsletter (BOI)
News on Iran & Related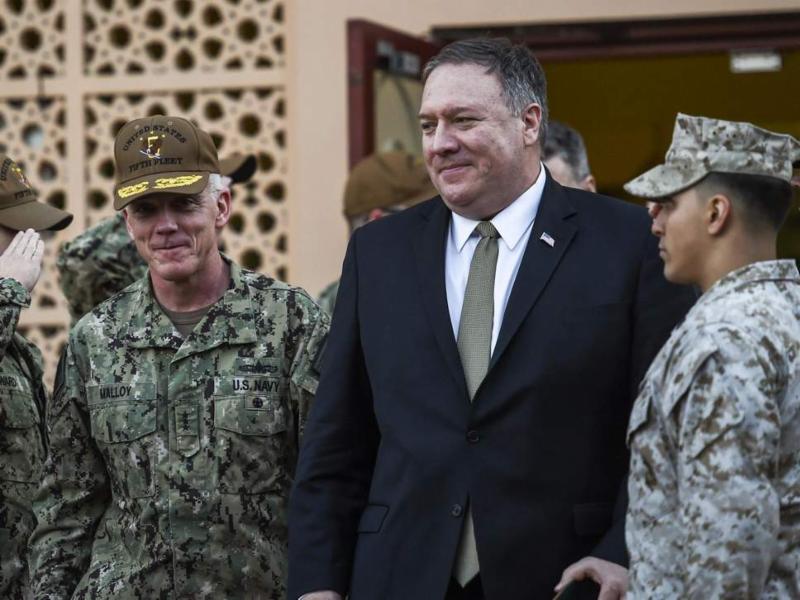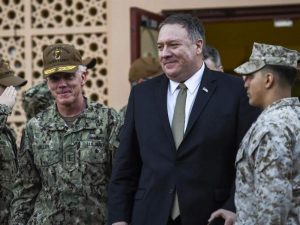 US to host Iran-focused summit in Poland next month
US state department says global summit focused on the Middle East, particularly Iran, will take place on February 13-14
Aljazeera, January 11, 2019
The United States plans to jointly host a global summit focused on Iran and the Middle East next month in Poland, the US State Department has said.
The international gathering will take place in Warsaw from February 13 to 14, it said in a statement on Friday.
US Secretary of State Mike Pompeo told Fox News in an interview to air on Friday that the meeting would "focus on Middle East stability and peace, freedom and security here in this region, and that includes an important element of making sure that Iran is not a destabilising influence".
Pompeo is visiting a number of Middle Eastern countries this week in an effort to bolster support in the region in the midst of a number of developments, from the US troop withdrawal from Syria to the Saudi-led blockade of Qatar and the killing of US-based Saudi journalist Jamal Khashoggi in Turkey last year.
During his eight-day trip through the region, Pompeo has said that the US is "redoubling" its efforts to put pressure on Iran and sought to convince allies in the region that it was committed to fighting the Islamic State of Iraq and the Levant (ISIL, also known as ISIS) group despite Trump's recent decision to pull US troops out of Syria.
Click to Read Report
THE IMPERATIVE OF RECOGNIZING THE IRANIAN PEOPLE'S RIGHT TO RESISTANCE AND LIBERTY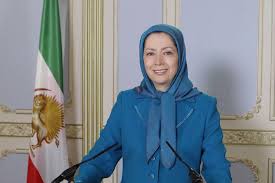 The U.S. Secretary of State Michael Pompeo declared in Cairo that the United States will no longer protect Iran's ruling mullahs. He added, "We joined the Iranian people in calling for freedom and accountability." Therefore, "The age of self-inflicted American shame is over, and so are the policies that produced so much needless suffering."
The U.S. Secretary of State reiterated that when America partners with enemies such as the mullahs, "they advance."
Maryam Rajavi, welcomed U.S. departure from policies whose first victims have been the Iranian people and the Iranian Resistance.
She once again underscored the fact that gaining access to weapons of mass destruction, violations of human rights, export of fundamentalism, and terrorism are the four pillars holding up the theocratic regime ruling Iran.
The ultimate solution for discarding the mullahs' religious fascism is changing this illegitimate regime at the hands of the Iranian people and Resistance.
Recognition of the National Council of Resistance of Iran (NCRI), as the sole democratic alternative to the terrorist religious dictatorship in Iran, is the imperative to rectifying and ending the disastrous U.S. policy of appeasement over the past four decades. The clerical regime, which holds the world record in executions, will only understand a decisive and firm response.
On behalf of the Iranian Resistance, which has called for an arms and oil embargo against the mullahs' religious dictatorship since 1981, Maryam Rajavi reiterated the need to take the following steps:
1. Recognition of the Iranian people's right to resistance to overthrow the mullahs' religious fascism and achieve freedom;
2. Designation of the Islamic Revolutionary Guard Corps (IRGC) and the Ministry of Intelligence and Security (MOIS) as a whole as terrorist entities by the U.S. State Department and the European Union;
3. Expulsion of the mullahs' intelligence agents and mercenaries of the terrorist Qods Force from the U.S. and Europe;
4. Referring the dossier of human rights violations in Iran to the UN Security Council after 65 United Nations censures;
5. Supporting the referral of the dossier of the 1988 massacre of political prisoners in Iran to international tribunals;
6. Ouster of the mullahs' illegitimate regime from the UN and recognition of representation by the Iranian people's just Resistance;
7. Decisive expulsion of Iran's ruling religious fascism and its forces from Syria, Iraq, Yemen, Lebanon and Afghanistan;
8. Compelling the government of Iraq to pay compensation for the properties, equipment, arms and camps the PMOI/MEK and the National Liberation Army of Iran (NLA), which had fully paid for them and whose evidentiary documents are available.
Secretariat of the National Council of Resistance of Iran
January 11, 2019
Protests continue in Iran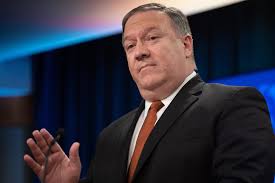 Iran summons Polish diplomat over planned 'anti-Iranian' Warsaw conference
CNN, January 13, 2019
(CNN)The Iranian Foreign Ministry summoned Poland's Charge d'Affaires Wojciech Unolt on Sunday over an "anti-Iranian conference" that Warsaw is hosting, according to Iranian state media.
Poland and the United States are jointly organizing a global conference in Warsaw on February 13-14 that will focus on Iran's influence in the region, according to US Secretary of State Mike Pompeo.
The conference, known as the Ministerial to Promote a Future of Peace and Security in the Middle East, will address "terrorism and extremism, missile development and proliferation, maritime trade and security, and threats posed by proxy groups across the region," according to a statement from the US State Department.
Iran's head of the Eastern Europe First office at the Ministry of Foreign Affairs described the conference as "a hostile move by the United States against the Islamic Republic of Iran, and Poland is expected to refrain from co-sponsoring the conference with the US."
Iranian Foreign Minister Javad Zarif criticized the Polish government on Friday on Twitter, writing: "Those who attended last US anti-Iran show are either dead, disgraced, or marginalized. And Iran is stronger than ever. Polish Govt can't wash the shame: while Iran saved Poles in WWII, it now hosts desperate anti-Iran circus."
Pompeo has been on a marathon Middle East tour that has included visits to Cairo, Bahrain, the United Arab Emirates and Saudi Arabia.
It has been described as a reassurance tour by administration officials in the wake of President Donald Trump's sudden announcement of a US troop withdrawal from Syria, and Iran has featured heavily.
In a speech in Cairo, Egypt on January 10, Pompeo outlined the Trump administration's Middle East policy and spoke extensively of the US "campaign to stop Iran's malevolent influence and actions against this region and the world."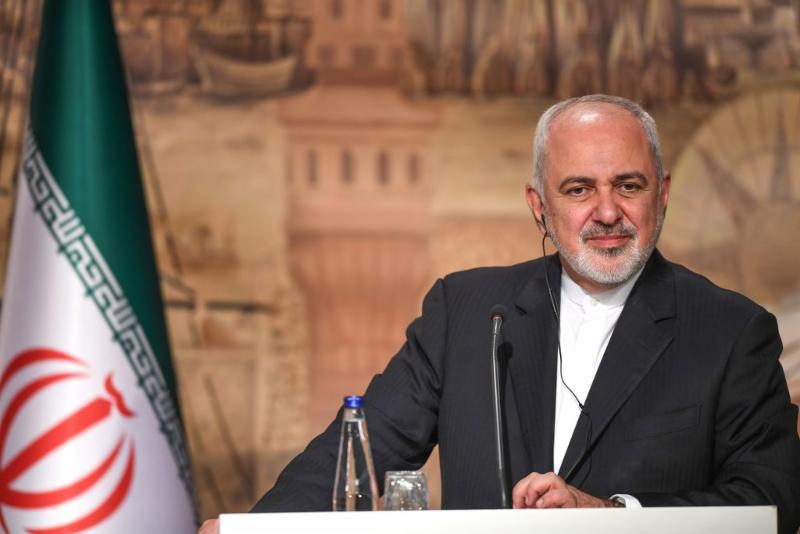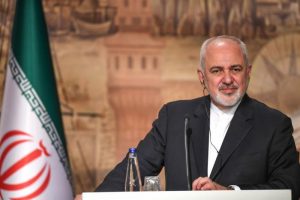 EU blacklists Iranian intel service over assassination plots
The Washington Post, January 8, 2019
BRUSSELS — The European Union is putting an Iranian intelligence service and two senior officials on its terror list over suspicions that they have been involved in assassinations and plots to kill opposition activists in Denmark, France and the Netherlands, Danish Foreign Minister Anders Samuelsen said Tuesday.
Ministers from the 28-nation bloc's governments "agreed to enact sanctions" at a meeting in Brussels in what Samuelsen said is a "strong signal from the EU that we will not accept such behavior." A freeze on their funds and assets will take effect on Wednesday once their names are published in the EU's official journal.
Samuelsen said Denmark had worked with France to put the Direction of Internal Security at Iran's Intelligence Ministry and its chief Saeid Hashemi Moghadam on the list, adding that the aim is "to create a resolute and robust European foreign policy; that we respond clearly and significantly when our borders are crossed."
The Dutch government said that, based on information collected by its General Intelligence and Security Service, "the Netherlands considers it probable that Iran had a hand in the preparation or commission of assassinations and attacks on EU territory," including the killing of two Dutch nationals of Iranian origin in the cities of Almere in 2015 and in The Hague in 2017. Iran has denied involvement.
Click to Read More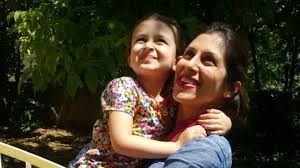 Nazanin Zaghari-Ratcliffe 'offered freedom if she spied for Iran'
Husband of British woman says she was asked to be Iranian agent, as hunger strike begins
The Guardian, January 14, 2019
Nazanin Zaghari-Ratcliffe, the British-Iranian woman held by Tehran, started a hunger strike after her interrogators tried to persuade her to become a spy, her husband has claimed.
Richard Ratcliffe revealed his wife was calm as she began an initial three-day hunger strike in protest at the Iranian prison authorities' refusal to give her a clear written undertaking she would receive medical help for a lump on her breast, and other concerns.
He was speaking as the British foreign secretary, Jeremy Hunt, summoned the Iranian ambassador to demand the Iranian-British dual national, sentenced to five years in prison for espionage, was given proper medical help.
Ratcliffe said it was "now or never" for Hunt to escalate the dispute by saying that the British government would give his wife diplomatic protection, a means by which the dispute would be elevated to a state-by-state dispute, making a legal international claim for her to be visited by UK authorities in prison more likely to be granted.
Later on Monday Ratcliffe met Hunt for around 40 minutes, during which they discussed the prospect of granting Nazanin diplomatic protection.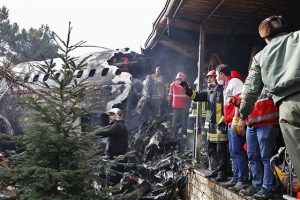 Iranian cargo plane tries to land at wrong airport; 15 dead
The aircraft was reportedly carrying meat from Kyrgyzstan to Iran
NBC News, January 14, 2019
TEHRAN, Iran — A Boeing 707 cargo plane coming from Kyrgyzstan crashed on Monday while trying to land west of Iran's capital, state media reported, with an emergency official saying only one person of the 16 on board was known to have survived.
Fire immediately engulfed the aircraft after it skidded off a runway and crashed into a wall separating the Fath Airport from a residential neighborhood. Images carried by Iran's state-run media showed the burned-out tail of the plane sticking out, surrounded by charred homes.
The plane crashed at Fath Airport, which belongs to Iran's powerful paramilitary Revolutionary Guard, when it was meant to land at the nearby Payam International Airport, about 25 miles west of Tehran.
Authorities did not immediately offer a reason for the crew's decision to land there, though they said the crew had declared an emergency prior to land.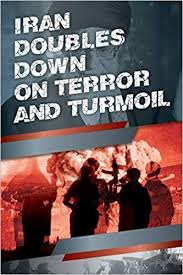 A new book published this week by the Iranian opposition (NCRI) offers details on how and why the Iranian regime has escalated its global terror operations. "This book examines the motivation behind the regime's political and economic strategy by considering three areas: terrorism including in Europe and the United States, incitement of regional conflicts, and the ballistic missile threat. Failing to quell growing popular protests against their rule, the mullahs have opted to bolster domestic suppression with blatant terrorism and intimidation."
We think you will find the book an informative read.
Donation
501 (c)(3) Tax deductible
Please,
Donate to Organization Of Iranian American Communities U.S
Your donation will help OIAC advocates for a democratic, secular and non-nuclear government in Iran. Founded on the respect for human rights, gender equality, religious and ethnic tolerance, as wells as social, economic justice, and security for America. Our goal is to organize Iranian-American communities in the United States to promote these values.
Thank You,
http://www.oiac-us.com/donation/