Organization of Iranian American Communities Presents:
Brief On IRAN Newsletter (BOI)
News on Iran & Related
Protests By Iran Sugar Mill Workers Continue As Riot Police Arrives At Factory
Sugar Mill Workers in Iran Continue Protests Even as Riot Police Arrive at Factory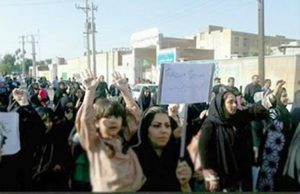 Iran Focus, November 19, 2018
London, 19 Nov – Protests at the Haft Tappeh (Tapeh) sugar mill, once a source of national pride that has been struggling financially since it was privatized in 2015, continued as workers stayed with their strike on Saturday, according to reports by labor rights groups in Iran. Periodic strikes and workers' demonstrations have become a fixture of life at the mill. Workers say they are often not paid their salaries for months at a time and their wages and benefits have been cut since privatization.
Families accompanied the workers as they marched in Shush, southwestern Iran, to draw attention to their demands, ending the march near the governor's office.
Reports also say that some three busloads of security forces arrived in Khuzestan province, and anti-riot police were stationed in and around the complex on Saturday. In their social media posts, labor organizations worry that the arrival of anti-riot forces signal a plan to break the workers' strike.
For nearly a year, the Haft Tappeh workers have staged intermittent strikes and protests. They are angry over the mismanagement of the privatized complex, late payment of wages, and lack of production by the factory. They demand an end to the private ownership. They desire a takeover by workers, or a combination of ownership in which they can have a voice in running the business. They say they haven't been paid since August and are demanding answers about the future of the industrial complex.
The complex was once profitable before it was privatized in dubious circumstances. The Haft Tapeh Sugar Cane Mill is the only factory of its kind in Iran. It was built nearly half a century ago during the reign of last Shah of Iran, Mohammad Reza Pahlavi. The agro-industrial complex was always lucrative until the Islamic Republic decided to sell it to the private sector in a murky transaction in 2015.
Click to Read More
Iran Factory Protests Spread Amid Worker Arrests
[mks_separator style="solid" height="2″]
85 Countries Vote to Pass UN Resolution Urging Iran to Halt Widespread Human Rights Violations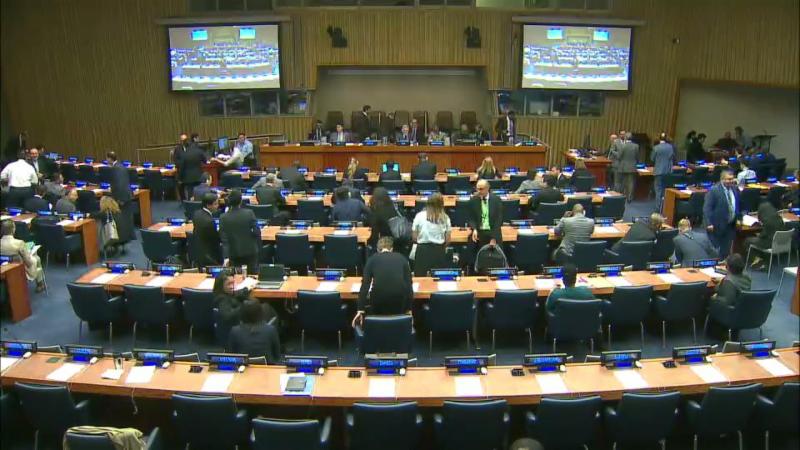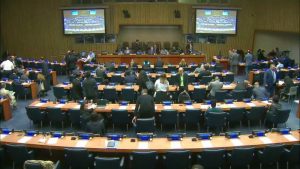 Serious Concern Expressed for Unlawful Executions and Arbitrary Detentions
Iran Human Rights, November 19, 2018
November 19, 2018 – With two more votes than the previous year, the UN General Assembly's Third Committee approved a resolution urging Iran to address a list of human rights violations including the widespread use of arbitrary detention.Eighty-five countries voted to adopt resolution A/C.3/73/L.42, which was presented on November 15, 2018, with 30 countries voting against and 68 abstaining. Last year, 83 countries had voted in favor of that year's resolution on Iran.
"More and more countries are sending a clear message to Iranian officials that they will not turn a blind eye to these continuing rights abuses," said Hadi Ghaemi, executive director of the Center for Human Rights in Iran (CHRI). The Canada-sponsored resolution, supported by 40 human rights organizations, expressed serious concern over a range of continuing rights violations including the "imposition of the death penalty against minors and persons who at the time of their offense were under the age of 18, in violation of the Convention on the Rights of the Child."
The resolution also urged Iran to "cease the widespread and systematic use of arbitrary detention, including the use of this practice to target dual and foreign nationals" and to "release those who have been arbitrarily detained."
[mks_separator style="solid" height="2″]
Oil ends higher as EU reportedly backs French sanctions on Iran and crude producers mull cuts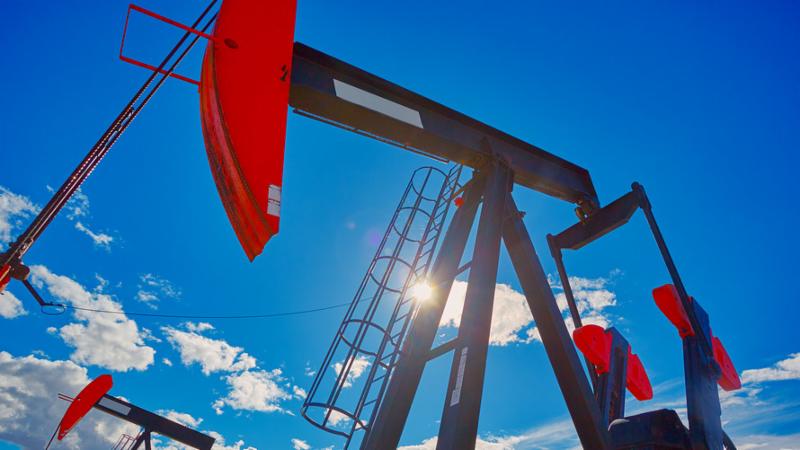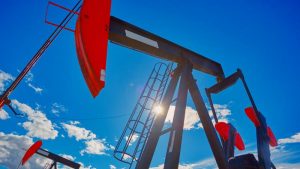 Market Watch, November 19, 2018
Oil prices ended higher on Monday, finding support from news that the European Union backs a decision by the French government to sanction Iran nationals linked to a bomb plot in France.
"Oil traders are now pricing in the possibility that the EU will join the U.S. in taking a tough stance on Iran, and maybe this time there will be no waivers or a way for Iran to sneak out [oil] supply," said Phil Flynn, senior market analyst at Price Futures Group.
Reuters reported Monday that EU ministers said technical work could begin on an asset freeze on two Iranians and the Iranian intelligence service over a failed plot to attack a rally near Paris.
Oil traders, meanwhile, also weighed the likelihood that major producers due to meet early next month will decide on sizable output cuts to stave off an expected global glut of crude supplies.
December West Texas Intermediate crude CLZ8, +1.26% tacked on 30 cents, or 0.5%, to settle at $56.76 a barrel on the New York Mercantile Exchange after trading as low as $55.08. The December contract expired at Monday's settlement. January WTI crude CLF9, +0.35% which is now the front-month contract, settled at $57.20, up 52 cents, or 0.9%. A sense of oversupply, including in the latest U.S. data, has kept a general downward pressure on prices, which were at nearly four-year highs as recently as early October before a plunge into a bear market.
[mks_separator style="solid" height="2″]
Sharareh Almassi, 85th woman executed in Iran under Rouhani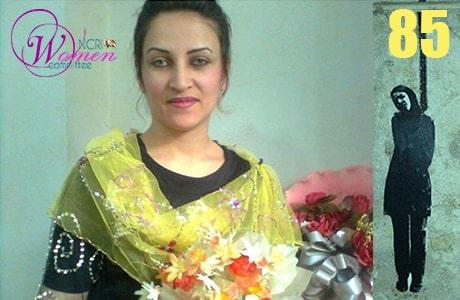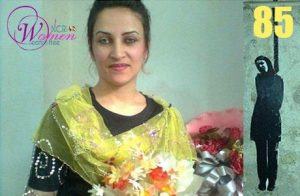 NCRI Women's Committee, November 13, 2018
A young woman by the name of Sharareh Almassi was hanged on Tuesday, November 13, 2018, in the Central Prison of Sanandaj after five years of imprisonment.
Sharareh Almassi, 27, was arrested and jailed for five years for killing her husband, Kaveh Gholam Veissi in a family fight.
A group of civil and human rights activists and campaigners against the death penalty gathered outside the Central Prison of Sanandaj since 4 a.m. to prevent execution of Sharareh Almassi. Their efforts, however, did not manage to stop the execution.
Sharareh Almassi is the 85th woman who is executed under Hassan Rouhani, the mullahs' president.
Last month, another young woman, Zeinab Sekaanvand was also hanged in the Central Prison of Urmia.
The UN High Commissioner for Human Rights Michelle Bachelet issued a statement on October 5, 2018, condemning the execution of Zeinab Sekaanvand, in which she stressed that the UN Human Rights Office opposes the use of the death penalty in all circumstances, as no judiciary in any part of the world is mistake-free.
The death penalty violates the most fundamental human rights, the right to life and the right to freedom from torture and cruel, inhuman and degrading punishment. The death penalty is also considered discriminatory as it is often used against the most vulnerable in society, including the poor, ethnic and religious minorities, and people with mental disabilities.
Click to Read More
[mks_separator style="solid" height="2″]
Iran's influence in Iraq is declining. Here's why.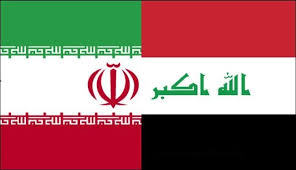 Washington Post, By Munqith al-Dagher, Nov 16, 2018
Iran's once-indomitable influence in Iraq is waning, new public opinion data shows. The rise of Iranian influence can be traced to the 2003 U.S.-led invasion. Iran filled a political vacuum left after the fall of Saddam Hussein in ways the United States could not, cultivating a wide range of Iraqi proxies and constituencies.
Iran's popularity increased significantly in Iraq from 2003 until 2014. Iran's strategy was to exploit Iraq's sectarian divide, using Shiite parties to increase its influence not only among the political elite but also among average Iraqi Shiites. Sectarian religious propaganda was one of the main tools used by Iran to increase its popularity and hence influence among Iraqis.
But while many analysts treat Iran's influence in Iraq as something akin to a natural fact, new public opinion survey evidence shows that Iran's honeymoon with Iraqi Shiites is rapidly fading. This shift in attitudes could have profound effects on the future trajectory of Iraqi politics.
New attitudes toward Iran.
Recent data from surveys conducted by my research group, Alustakilla (IIACSS), shows new trends in public opinion about Iran among Iraqi Shiites. These surveys are based on nationwide representative samples of 2,500 to 3,500 face-to-face interviews conducted two to three times annually during the past decade.
[mks_separator style="solid" height="2″]
A new book published this week by the Iranian opposition (NCRI) offers details on how and why the Iranian
regime has escalated its global terror operations. "This book examines the motivation behind the regime's political and economic strategy by considering three areas: terrorism including in Europe and the United States, incitement of regional conflicts, and the ballistic missile threat. Failing to quell growing popular protests against their rule, the mullahs have opted to bolster domestic suppression with blatant terrorism and intimidation."
We think you will find the book an informative read.
[mks_separator style="solid" height="2″]
Bipartisan U.S. House Resolution Holds Iran Accountable for Plotting to Bomb Iranian Opposition Gathering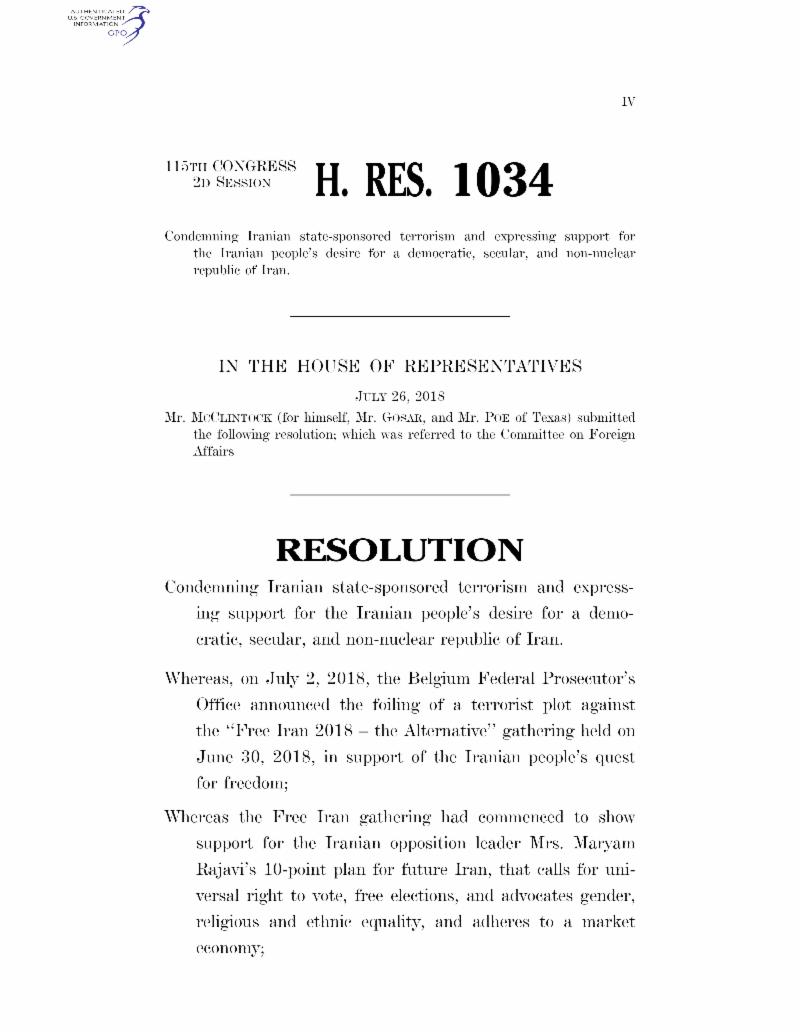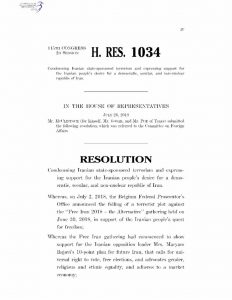 In June 2018, a Belgium, French and German security forces arrested 2 Iranians and a senior Iranian diplomat named Asadollah Assadi,for plotting to bomb the Free Iran 2018 rally in Paris. Given the increase in anti-government protests and international pressure, Iran has clearly ramped up its terror network in Europe.
The Iranian regime's targeting of the pro-democracy rally in the heart of Europe is a clear indication that the mullahs are willing to do anything with enormous risks to deliver blow to the viable alternative to the Iranian regime as its very survival is being threatened by the Iranian people and their organized opposition.
Tehran's desperate stepped up terrorism must be confronted decisively. It is time for the U.S. to urge all its European counterparts to close the Iranian regime's embassies as they act as centers for plotting terrorism.
Join us in condemning Iranian regime state sponsored terrorism and in expressing support for the desire of the Iranian people for a democratic, secular, and non-nuclear republic in Iran.
Donation
501 (c)(3) Tax deductible
Please,
Donate to Organization Of Iranian American Communities U.S
Your donation will help OIAC advocates for a democratic, secular and non-nuclear government in Iran. Founded on the respect for human rights, gender equality, religious and ethnic tolerance, as wells as social, economic justice, and security for America. Our goal is to organize Iranian-American communities in the United States to promote these values.
Thank You,
http://www.oiac-us.com/donation/