Organization of Iranian American Communities Presents:
Brief On IRAN Newsletter (BOI)
News on Iran & Related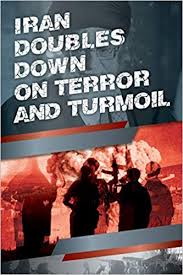 A new book published this week by the Iranian opposition (NCRI) offers details on how and why the Iranian regime has escalated its global terror operations. "This book examines the motivation behind the regime's political and economic strategy by considering three areas: terrorism including in Europe and the United States, incitement of regional conflicts, and the ballistic missile threat. Failing to quell growing popular protests against their rule, the mullahs have opted to bolster domestic suppression with blatant terrorism and intimidation."
We think you will find the book an informative read.
The New Iran Sanctions
They're tougher than critics say, as long as they're enforced.
The Wall Street Journal Opinion
November 4, 2018
The Trump Administration is reimposing sanctions on Iran on Monday, and some of our friends on the right are claiming it wimped out on Iran's oil exports and access to the world financial system. But it looks as if Treasury and State are trying to apply sanctions in a diplomatically clever way that still puts pressure on the regime—assuming the U.S. follows through on enforcement.
One complaint is that the Administration has exempted eight countries from sanctions on oil exports from Iran. The U.S. isn't saying which countries, but sources say they include Japan, South Korea, China and India. This gives a reprieve to two allies—South Korea and Japan—that are trying to reduce their reliance on Iranian oil over time.