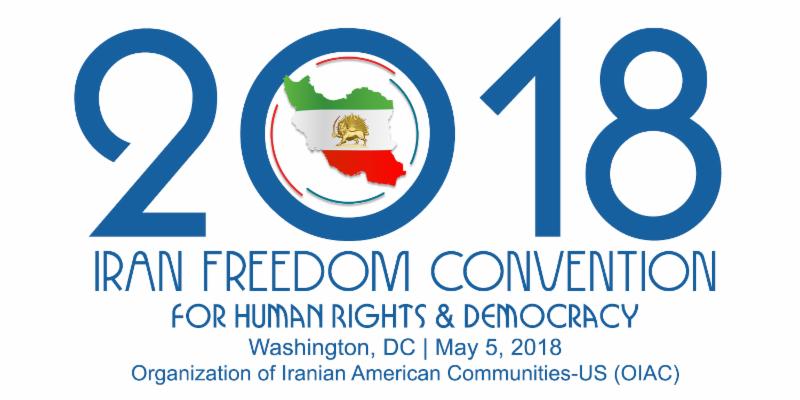 2018 IRAN FREEDOM CONVENTION For Human Rights & Democracy
OIAC
To RSVP Click here:
http://www.oiac-us.com/Events/DC-Convention/
OIAC Polictical Director, Dr. Sadeghpour: IRGC must be evicted from Syira
VOA
#IranProtests Related News
The Rebellion in Iran: A Comprehensive Assessment


OIAC
In late December 2017 and in January 2018, massive protests erupted throughout the Islamic Republic of Iran. The largest countrywide uprising since 2009 started in the northeastern holy city of Mashhad, the second largest city in Iran, and a few towns on December 28, and spread to some 142 cities and towns in all 31 provinces at a shocking pace.
The uprising was prompted by runaway prices of some of the most basic staples, such as eggs, but became political in a matter of just a few hours.
On the morning of December 29, protests emerged in the western city of Kermanshah, the center of the province of Kermanshah ,which was struck by an earthquake in November. It quickly became evident that what was happening was more significant than a short-lived protest – limited to a particular region of the country – but rather a reflection of deeper, more profound anti-regime sentiments.
No Information Available Regarding Iranian-Arab Detainees In Khuzestan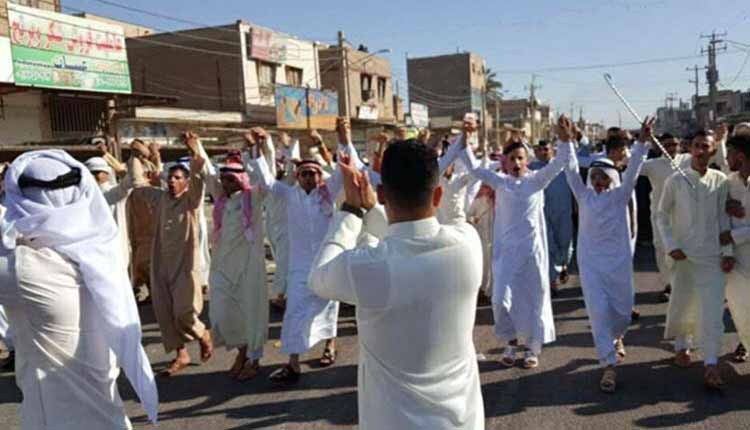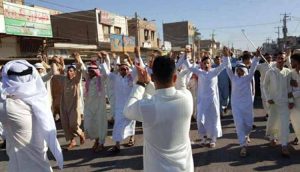 Iran Human Rights Monitor
The exact number of people detained during the widespread protests that began in Iran's oil-rich southwestern Khuzestan province is still unknown after nearly two weeks.
No official figures regarding the dozens of people who were detained have been released, however, one unverified estimate puts the number as high as 400. Relatives of the detainees said judiciary officials have not responded to their inquiries about where their loved ones are being held, or the charges that they face.
Khuzestan resident Ramazan Nasseri said that six members of his family were detained during the protest rallies. "My cousins, Aziz, Assad, Sa'eid, Mohammad, Nasser, and Farez Nasseri, along with twenty people living in our neighborhood, are among those who were detained, but nobody knows what they are being charged with or where they are being kept."
#Iran_Human_Rights (Women, Minorities, Ethnics)
Amnesty International: Death Penalty In Iran Is Still Worrying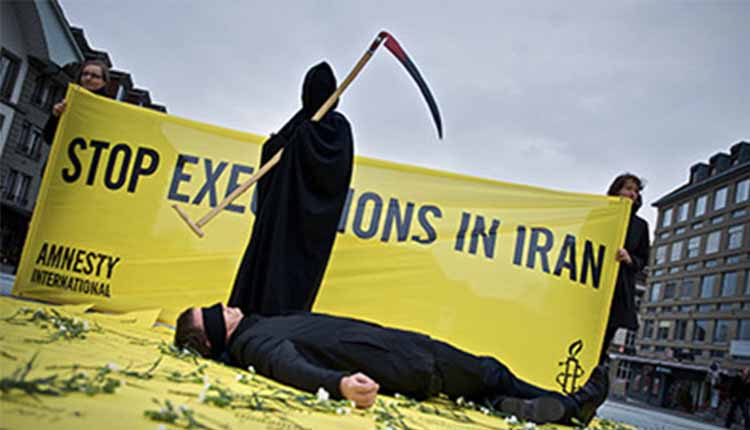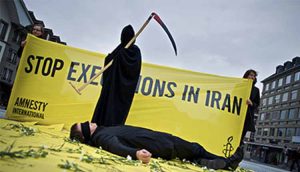 Iran Human Rights Monitor
In 2017, the number of death sentences and executions carried out declined overall across the world. This is partly due to the measures that have been taken in Iran – one of the top five executioners in the world.
Human rights watchdog Amnesty International released their report regarding the situation of capital punishment across the world recently and indicated that Iran is now putting limitations on executions carried out for drug-related crimes.
During the course of 2017, there were at least 993 executions carried out – a significant drop from 2015 when the figure was at least 1,600. Over half of the recorded executions took place in Iran.
Worryingly, Iran is still executing people who committed their crimes before the age of 18. Amnesty International said that the human rights situation in Iran with regards to execution as a form of punishment is extremely troubling. The organisation's adviser on the death penalty, Chiara Sangiorgio, said that the Islamic Republic is in "clear violation of protections established by international law and standards".
In Iran: Juvenile Offender in Danger of Execution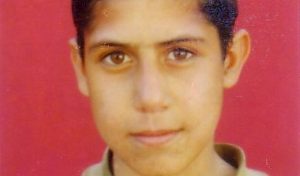 Iran Human Rights
According to a close source, prison authorities have told Mohammad Reza Haddadi's father that if they fail to obtain the consent of the plaintiff, their son might be executed very soon.
Mohammad Reza Haddadi, currently held at Adel Abad Prison in Shiraz, was born on March 17, 1988, and has been in jail since 2002. He is convicted of murder during a robbery along with three other people.
Haddadi had pleaded guilty at first, but later he explained that his friends promised him some money to admit the charge because he was a minor and he wouldn't receive a death penalty.
Iran: Teacher's Union Leader Mohammad Habibi Released On Bail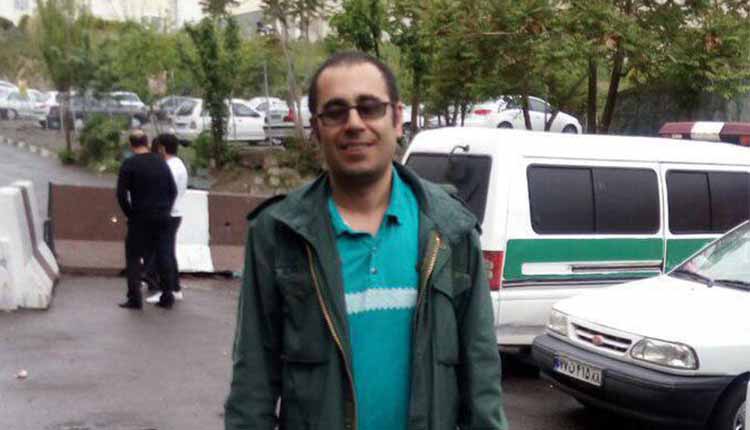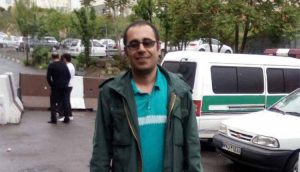 Iran Human Rights Monitor
Mohammad Habibi a member of the board of directors of the Teacher's Trade Association of Tehran who had been battered and violently detained on March 3, was released on bail today.
The Teachers' rights activist was arrested in front of the school where he teaches. Authorities used electric shockers and pepper spray when arresting him before the eyes of his students. The severely brutal behavior of the forces, during the arrest of this teacher, caused neighbors to call the police.
Habibi was beaten up again when the security agents dragged him to ransack his home. He was taken to Tehran's Evin Prison where he endured 44 days behind bars.
Iran- Terrorism Activities (Middle-East)
Stay in Syria to block Iran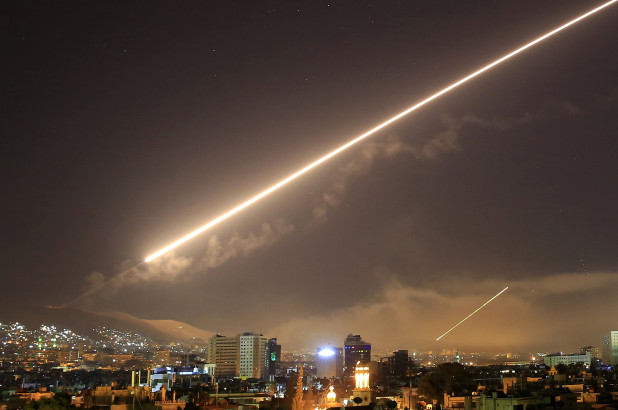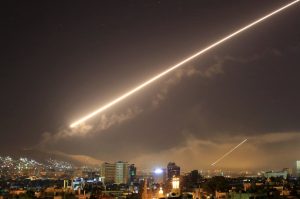 New York Post
The successful allied air strike on chemical-weapons facilities in Syria has given President Trump a victory – but not a mission. The victory against Bashar al-Assad is a well-deserved response to his use of weapons of mass destruction against his own people, as Germany and the Saudis recognize, in addition to Britain and France.
What's missing is a clear idea of our role in the broader conflict, and why we still have 5,000 troops in Syria. Our intervention in the Syrian civil war began with President Barack Obama's ill-fated decision to assist the Syrian rebels in their efforts to topple Assad. That was a fiasco, but the mission was subsequently extended to the fight against the Islamic insurgency, which itself arose because of Obama's decision to remove our forces precipitously from Iraq.
The fight against ISIS is nearly won and no longer provides an excuse for a strong US military presence in the region. The Trump administration has also signaled that it has given up on regime change in Syria. Assad is a thug, but it's not our business to try to change that.
Yemeni Internationally Recognized Gov' Says: Iran Supplies Houthis With Drones and Missiles to Attack Saudi Arabia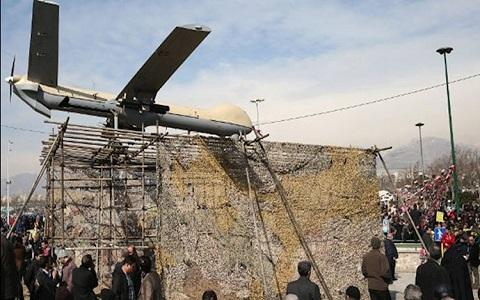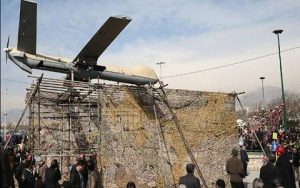 Iran Freedom
Yemen's Ahmed Obeid bin Daghr says on Saturday that Iran supplied the Houthi rebels with ballistic missiles and drones to attack Saudi Arabia. Yemeni's army had never possessed such weapons before the Houthi coup, the Prime Minister explained after a cabinet session in Aden.The arms used by the Houthi militias were impossible to be manufactured locally, they are made in Iran.
Riyadh shot down two drones in the south of the country and intercepted five missiles between Wednesday and Friday
Between Wednesday and Friday, Riyadh said its air defenses have intercepted five missiles and two drones launched from rebel-held northern Yemen.
COFACE Assessment: Iran Under Control Of Clerical Regime is One of The Most Dangerous Countries in The World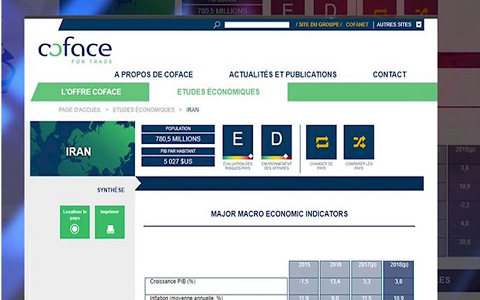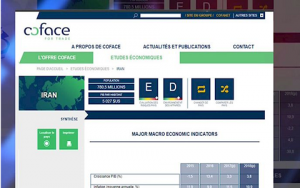 Iran Freedom
According the assessment of Coface, (a credit insurer operating globally, offering companies solutions to protect them against the risk of financial default of their clients, both in their domestic and export market), the Iranian government, along with fifteen other countries, is among the most dangerous countries for trade, the International France Radio reported.
The source added that the Coface assessment's map of the risks and security of capital and trade in different countries of the world illustrates that Iran is among the countries that the threat rate against all kind of trading is too high. This group covers the riskiest countries for the safety of capital and business, in which the business partners' demands are likely to be rejected.
Iran- Nuclear Activities
Iran Nuclear Deal Must Be Scrapped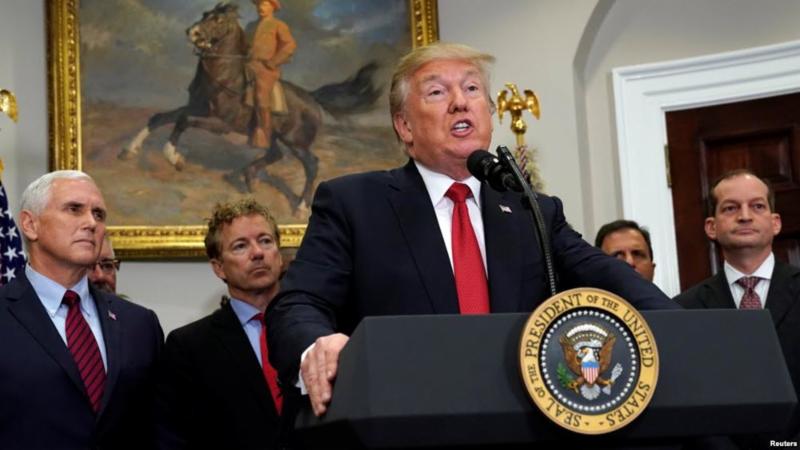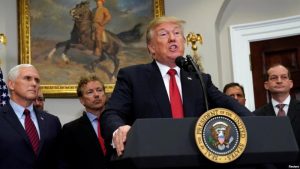 Iran News Update
In less than one month, the Iranian nuclear deal will come up for recertification and it looks like that the US will withdraw from the pact, formally know as the Joint Comprehensive Plan of Action (JCPOA). In January, Donald Trump vowed that he would "terminate" the deal on May 12, unless European allies agreed to strengthen the deal.
He said: "This is a last chance. [E]ither fix the deal's disastrous flaws, or the United States will withdraw."
Fixes
Since then, Europe has not made significant progress in fixing the deal. Indeed, they seem content to preserve it as is. Meanwhile, Trump has stacked his cabinet with Iran hawks like Mike Pompeo (Secretary of State) and John Bolton (National Security Advisor) who will not discourage him from pulling out of the deal, which Trump has called "the worst deal ever".
Strangely, the fixes were fairly basic:
* Allow the International Atomic Energy Agency (IAEA) full access to suspected Iranian nuclear sites.
Iran Announces New Nuclear Projects to Unnerve West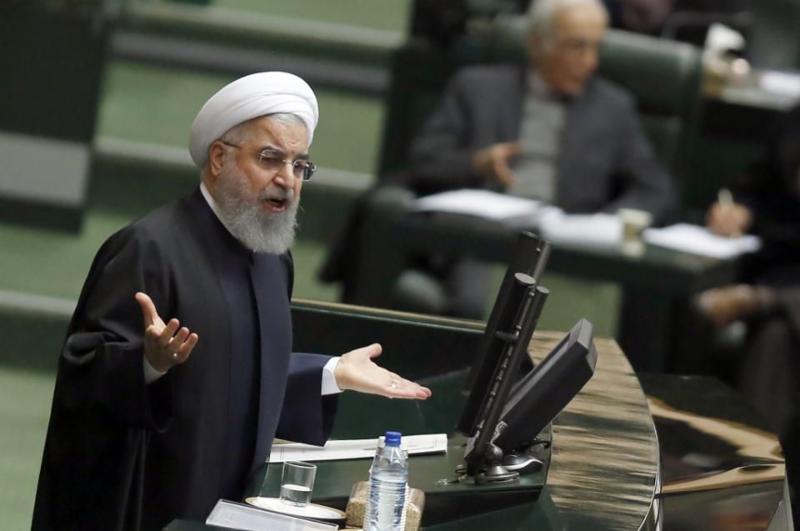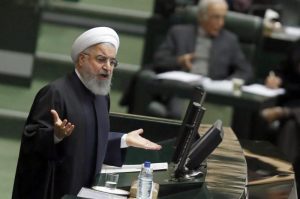 Iran News Update
The Iranian Regime has once again begun to make threats toward the West regarding its nuclear capabilities on April 9, Iran's National Nuclear Technology Day.
Ahead of Donald Trump's likely withdrawal from the Iranian nuclear deal in May, the Regime announced 83 new nuclear projects – double the number from 2017. Although none of these projects violates the letter of the deal, it is clear that the Regime wished to make the West uneasy, with projects like transferring yellowcake uranium and improving the Regime's enrichment program and reactors.
After all, the Regime has already been threatening about the speed that they could restart their nuclear programme if Trump reimposes sanction. President Hassan Rouhani said: "If the deal breaks, they will witness the fallout in less than a week."
Iranian Regime Apprehensive About Trump's New National Security Adviser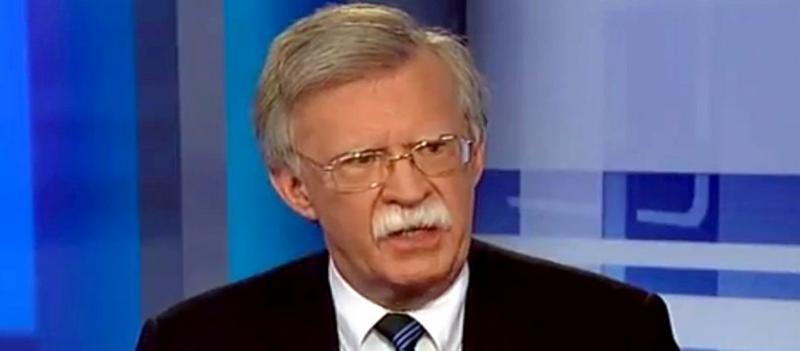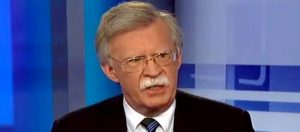 Iran News Update
United States President Donald Trump recently announced that he was appointing a new national security adviser (NSA). The Republican administration veteran John Bolton is to take the new position that was occupied by H. R. McMaster.
McMaster and Trump did not see eye to eye on how to deal with Iran's destabilising actions and especially the 2015 Iran nuclear agreement. This is rumoured to be one of the reasons for the new appointment as it is well known that Bolton is not a supporter of the nuclear deal. As we have heard on numerous occasions since the announcement of his appointment, Bolton had previously called for military action to stop Iran becoming nuclear.
The new national security adviser takes office today amid the chaos following the missile strikes on a military base belonging to President Bashar al Assad's government in Syria. Several Iranians were killed in the attack that claimed the lives of more than a dozen.
Donation
501 (c)(3) Tax deductible
Please,
Donate to Organization Of Iranian American Communities U.S
Your donation will help OIAC advocates for a democratic, secular and non-nuclear government in Iran. Founded on the respect for human rights, gender equality, religious and ethnic tolerance, as wells as social, economic justice, and security for America. Our goal is to organize Iranian-American communities in the United States to promote these values.
Thank You,
http://www.oiac-us.com/donation/