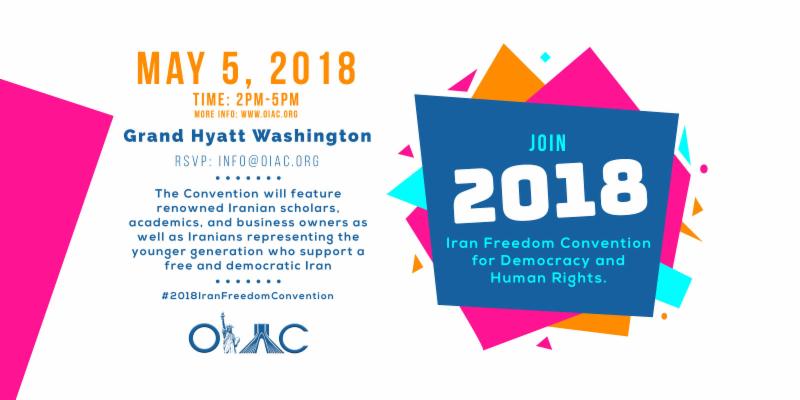 2018 IRAN FREEDOM CONVENTION For Human Rights & Democracy
OIAC
To RSVP Click here:
https://oiac.org/Events/DC-Convention/
#IranProtests Related News-Clips
April 6th, 2018- Ahwaz Conflicts growing- Day 9th of Protests
OIAC

April 6th, 2018- Ahwaz Conflicts growing- Day 9th of Protests
Arab minority in Ahwaz continue their Protests agains Regime. Dozens have been killed so far, and hundreds arrested. Minority Rights have been abused by Mullahs in Iran from the very first day. Iran's Regime discriminates against Arabs and Other Minorities in order to disperse dissension among Iranian People. However It has turned against the Regime this time, and caused greater #Protests in Ahwaz for 9 days in the row.
Organization of Iranian American Communities- OIAC
The continuation of the anti-regime protests in Ahvaz
Iran Freedom
Iran: At Least 140 Arab Protesters Against Discrimination Arrested In Ahwaz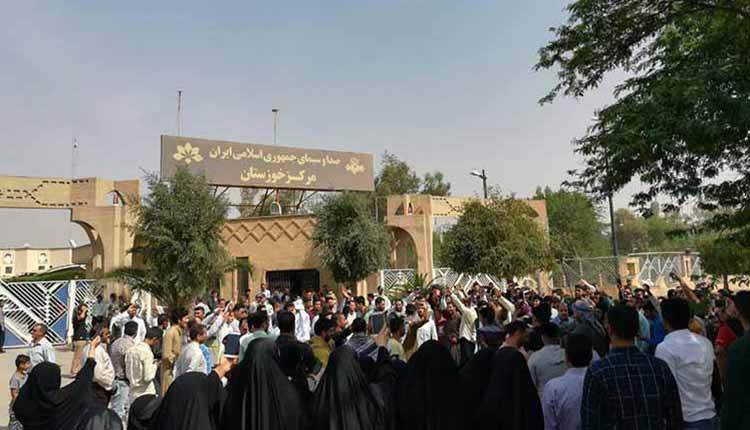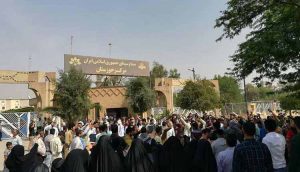 Iran Human Rights Monitor
The number of arrested Arab nationality residents protesting insult by the state TV in Ahwaz, has reached to at least 100. Two women by the names of Ayesheh and Khadijeh Neassi are among those arrested.
Some other detainees are identified as Adnan Khazraji, Mansour Tamimi, Khaled Mahawi, Mahmoud Beyt Siah, Saeed and Assad Navaseri, Mohammad Hezbian, 36, Mohammad Jalil Kanoun, and Sam Savari, 19.
Thousands of people took it to the streets in Ahwaz Iranian province protesting what they called the Iranian authority's marginalization of Iranians of Arab origin and its efforts to erase their Arab identity.
Clashes with police broke out in various Ahwazi cities in protest against a cartoon TV show that used figurines to misrepresent various ethnicity in Iran. The segment completely ignored the Arab origins of the city and dolls symbolizing Ahwazi Arabs were nowhere to be found…
#Iran_Human_Rights (Women, Minorities, Ethnics)
Iran: Man Hanged In Maragheh Prison Amidst Media Silence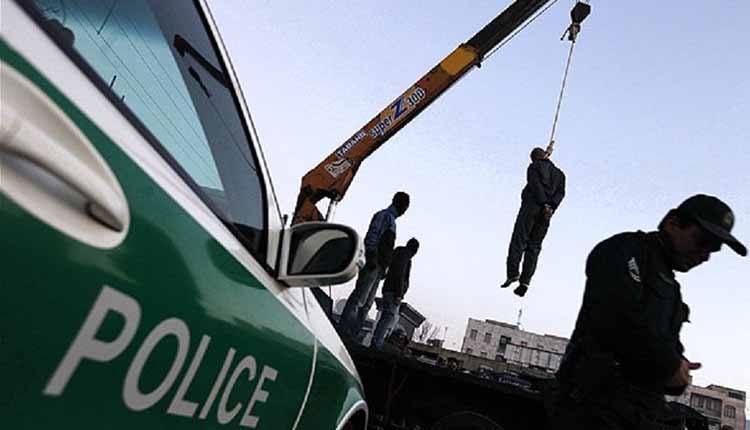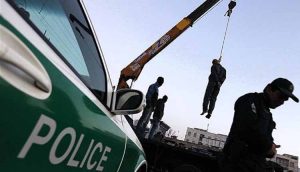 Iran Human Rights Monitor
According to reports, on the morning of Sunday March 4, a prisoner charged with murder was hanged in Maragheh Prison. The prisoner was identified as Jalil Khademi. Khademi was detained in 2014 and was from the town of Marand in East Azarbaijan Province.
Iran: Ailing Political Prisoner In Critical Condition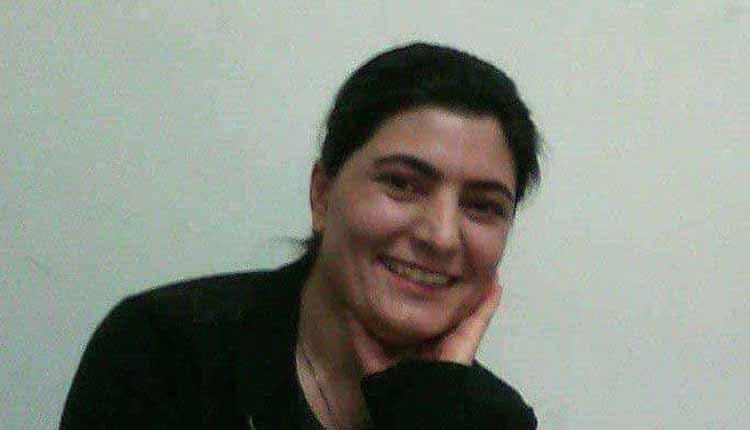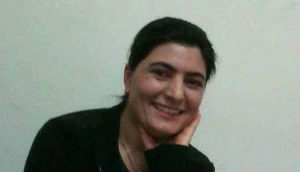 Iran Human Rights Monitor
Zeinab Jalalian, a Kurd political prisoner who has been sentenced to life in prison and is detained in Khoy Prison, has lost the ability to eat for the past few days due to a digestive problem. Her medicine strike has also led to her deteriorating health. According to a close source, due to the fact that she was deprived of medical treatment for the past few years in prison, a number of doctors Zeinab talked to said that in light of her symptoms, she could be suffering from foot and mouth disease. Prior to this, her father had expressed concern over her eye problems and her overall health. "It's not just her eyes. It's been years that we have talked to authorities, gave interviews and told them that she has problems in her eye, in her intestines and digestive system and needs treatment. It's been years that she has been suffering in prison and no one pays attention", Ali Jalalian, the father of the Kurd political prisoner said.
Iran: Hunger Striking Sunni Prisoner Denied Medical Treatment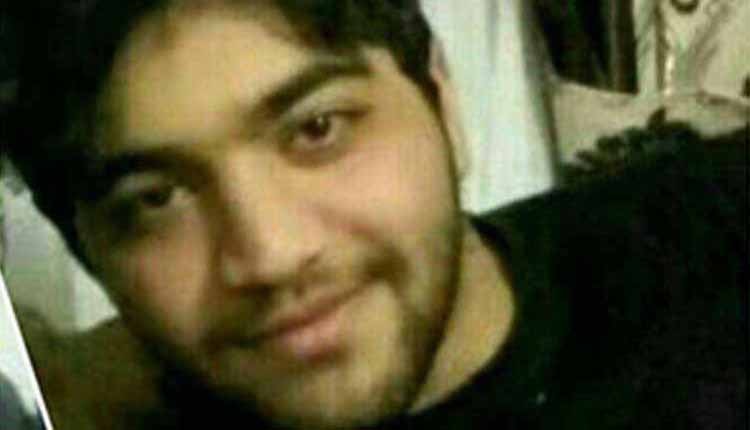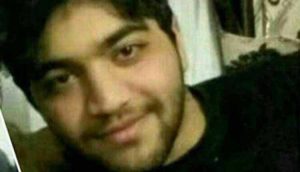 Iran Human Rights Monitor
prison authorities and the warden of Gohardasht Prison have refused to transfer hunger striking prisoner Hamzeh Darvish to a hospital on March 5 and 6. According to reliably informed sources Hamzeh Darvish is in critical conditions, suffering from abdominal and chest pain due to his hunger strike. He fell unconscious for two times on his 18th day of strike but prison authorities refused to transfer him to a hospital. The warden Mostafa Ziaie, threatened the Sunni prisoner saying you will go out of prison only when you are dead, the source said. Prison authorities have pressured the prisoner's family to convince him to break his strike.
Hamzeh Darvish, 24, has recently been transferred to ward 10 where he has been repeatedly beaten over the past two months.
Execution Of Minor Offender Suffering From Mental Issues Imminent: Lawyer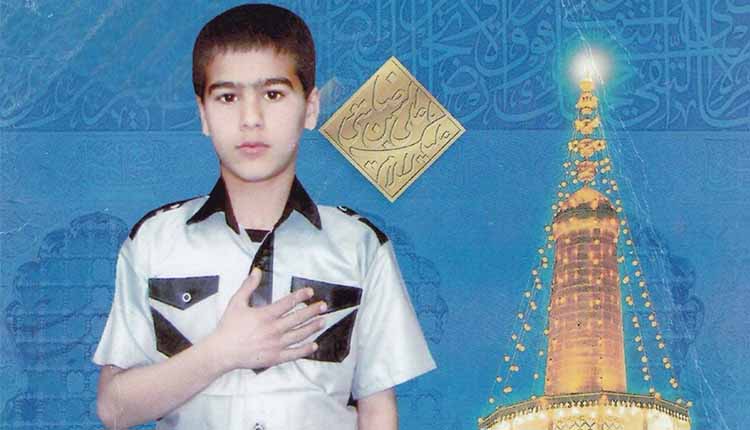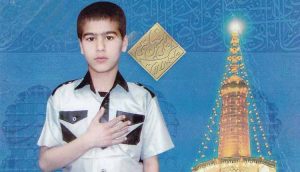 Iran Human Rights Monitor
Execution of minor offender suffering from mental issues is imminent, reports indicate. Mohammad Agha Khani, the lawyer of Mohammad Kalhor who was sentenced to death for murdering his teacher at the age of 15, said that his client's execution was imminent.
Mohammad Kalhor is a student from Borujerd who stabbed his 43-year-old physics teacher, identified as Mohsen Khashkahni, on November 22, 2014 when he was only 15 years old. Agha Khani said that the implementation of the sentence was confirmed by the head of the Judiciary adding that the case was sent for implementation and that his client might be imminently executed. In January 2015, the forensic authority examined the mental development of Mohammad Kalhor and stated that his actions had not been carried out through intelligence and reason. Reports also indicate that Mohammad's consultant in the Central Lorestan Correctional Center said that he had no rational recognition at the time of the murder.
Iran- Terrorism Activities (Middle-East)
Trump Warns of 'Big Price' After Suspected Chemical Attack in Syria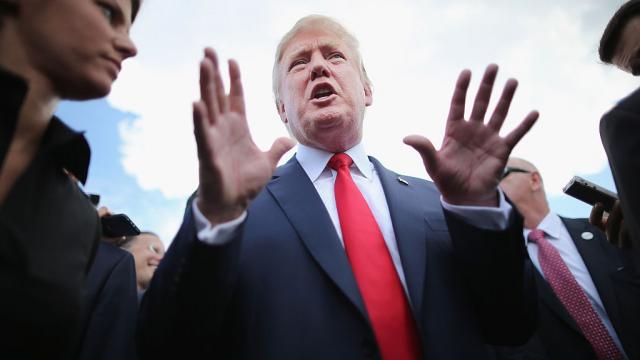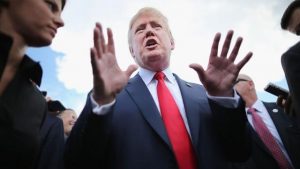 The Wall Street Journal
U.S. weighs military response, as president also issues rare criticism of Putin in Sunday tweets.
WASHINGTON-President Donald Trump warned on Sunday that Syrian President Bashar al-Assad and his two biggest allies could pay a "big price" for a suspected chemical-weapons attack that killed dozens of civilians, raising the prospect that the U.S. could launch a punitive military strike against Mr. Assad.
In a series of tweets, Mr. Trump called Mr. Assad an "animal," criticized Iran for backing the Syrian leader, and took a rare personal shot at Russian President Vladimir Putin, who is vying with the U.S., for power and influence…
Syria war: At least 70 killed in suspected chemical attack in Douma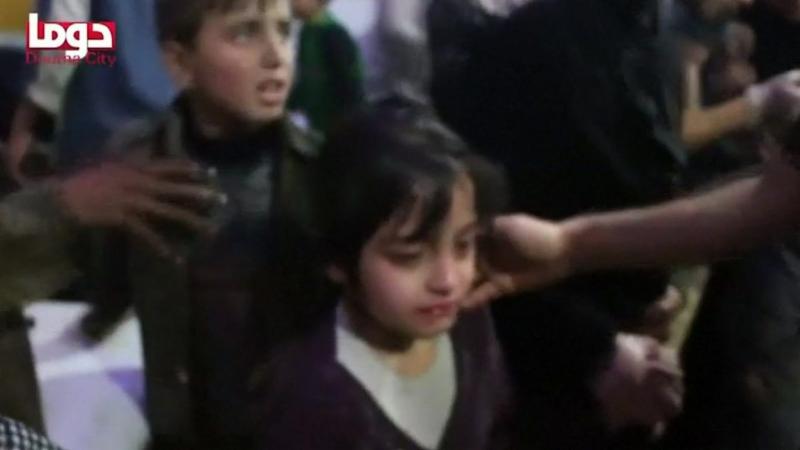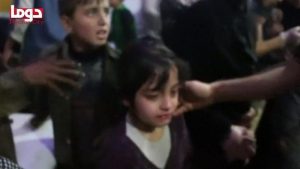 BBC
Volunteer rescue force the White Helmets tweeted graphic images showing several bodies in basements. It said the deaths were likely to rise.There has been no independent verification of the reports. Syria has called the allegations of a chemical attack a "fabrication" – as has its main ally, Russia.
The US state department said Russia – with its "unwavering support" for Syria's government – "ultimately bears responsibility" for the alleged attacks.
Bolton's fiery style reduces risk of war and promotes the Iranian people's desire for change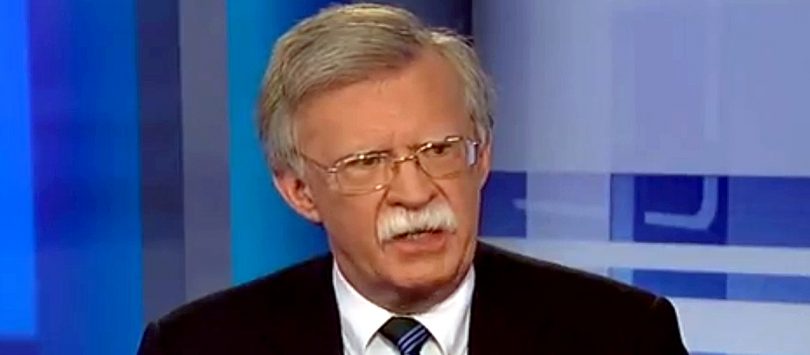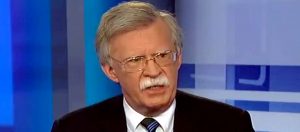 OIAC
President Trump's appointment of former U.S. Ambassador to the United Nations John Bolton as his new national security advisor faces resistance in some quarters. Many of those who oppose the selection do so under the false assumption that Bolton will put the United States on war footing with rogue states, most notably the Islamic Republic of Iran. But the argument ignores a fundamental reality: Tehran already is at war with the West and is single handedly responsible for inciting violence in Yemen, Iraq and Syria. American security interests are already compromised.
U.S. policymakers concerned by the Islamic Republic's malign activities and nuclear pursuits are wise to send a message of strategic assertiveness. Bolton's appointment accomplishes this, and by extension, it makes another war in the Middle East less likely, not more so.
Iran- Nuclear Activities
Iran: Consequences of US Pulling out of Nuclear Deal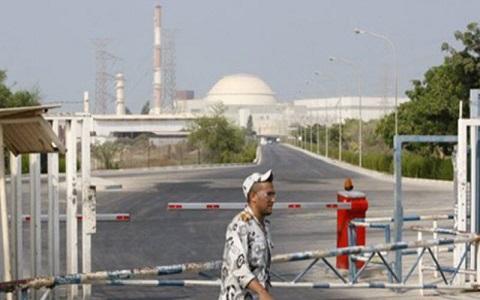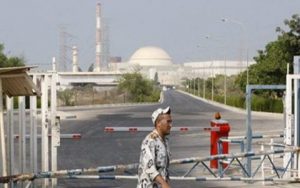 Iran Freedom
With the announcement of a new Secretary of State and a new national security adviser, many have said that the odds of President Donald Trump pulling out of the 2015 Iran nuclear agreement have increased.Furthermore, it seems very unlikely that the European parties to the deal – the United Kingdom, France and Germany – will be able to guarantee and address the changes that Trump requested.
For one, the three European countries submitted a proposal to sanction Iran for its ballistic missile activities and its belligerence and interference in Syria. However, the proposal must get unanimous approval and there are already several countries that have expressed opposition, including Spain, Austria and Italy. Italy said that it was very concerned about its interests worth millions of dollars being put into jeopardy.
Iran's Nobel Laureate Is Done With Reform. She Wants Regime Change.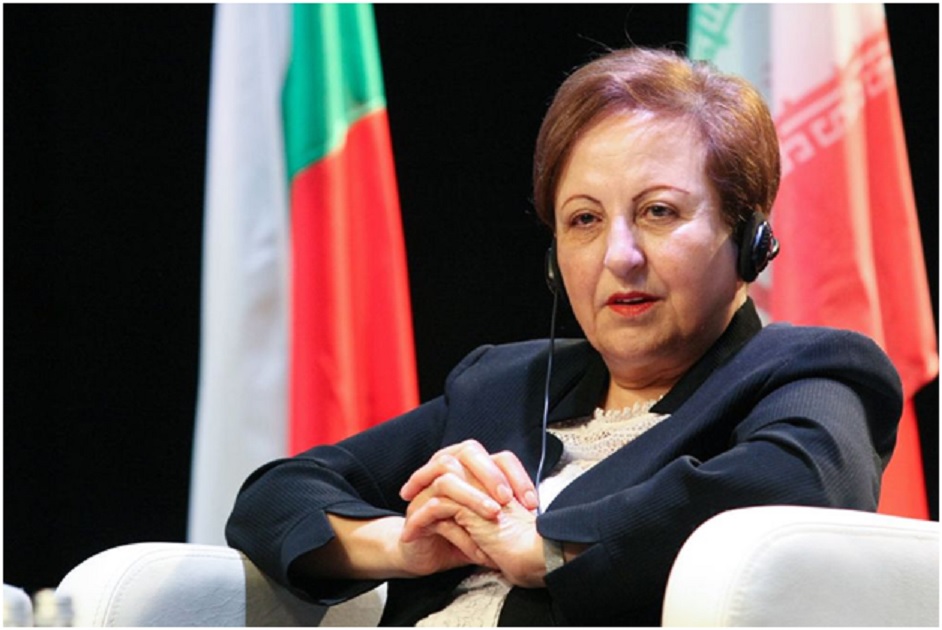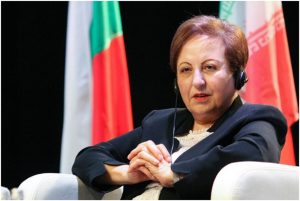 OIAC
Shirin Ebadi, Iran's Nobel Peace Prize-winning human rights lawyer, has had enough. For years she represented her country's dissidents in the Islamic Republic's corrupt courts. She spoke out for the rights of women, minorities and students abroad. But she never called for the end of the regime she was fighting to reform. Until now.
"Reform is useless in Iran," Ebadi told me in an interview Thursday. "The Iranian people are very dissatisfied with their current government. They have reached the point and realized this system is not reformable."
Will Iran Gain Or Lose By Blocking Telegram?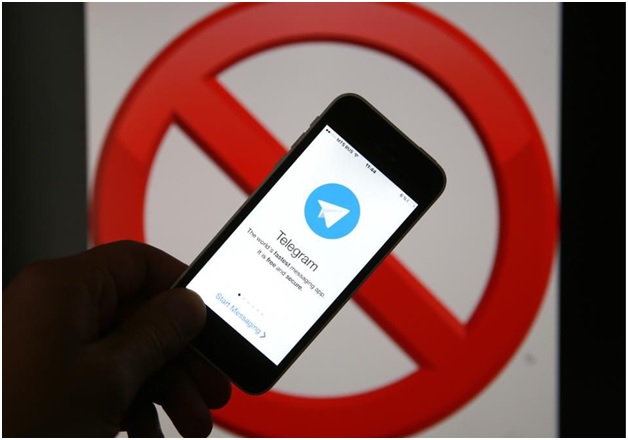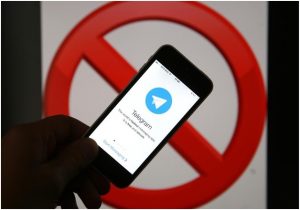 OIAC
Reports of Iran's regime intending to block the popular messaging app, Telegram, is the source of a variety of reactions. If Iran's rulers had it their way this platform would be blocked as we speak after similar measures temporarily grounded the network following the January uprising.
Various Iranian officials have also expressed their belief that the internet must remain intensely monitored and filtered. This is part of a broad cyber-repression campaign led by Tehran, pushing users towards domestically-made apps that can be monitored by the regime's security apparatus.
Trump's new message to Iran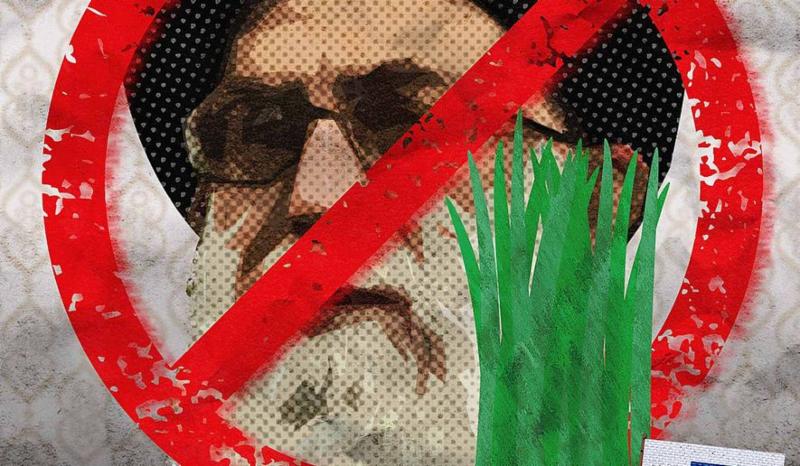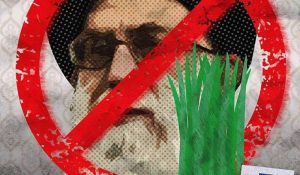 The Washington Times
In the fevered speculation now taking place over whether the Trump administration will truly "nix" the 2015 Irannuclear deal when it comes up for renewal later this spring, another, equally seismic shift in U.S. policy toward the Islamic republic has gone largely unnoticed. On March 20, America formally reclaimed its historic role as a champion of the Iranian people.
That date, which marks the Persian new year, or Nowruz, has been recognized by every U.S. president since Gerald Ford with an official message. It is a powerful rhetorical device – one that has been used to great effect in the past by both Democrats and Republicans to highlight the repressive nature of the Iranian regime, and to draw a distinction between the current Islamic republic and the country's storied Persian past.
Please, 
Your donation will help OIAC advocates for a democratic, secular and non-nuclear government in Iran. Founded on the respect for human rights, gender equality, religious and ethnic tolerance, as wells as social, economic justice, and security for America. Our goal is to organize Iranian-American communities in the United States to promote these values.
Thank You,