#IranProtests Related News-Clips
March 31, 2018- Iran Protests Continues, Ahwaz Province, Iran (1)
OIAC

March 31, 2018- Iran Protests Continues, Ahwaz Province, Iran (1)

March 31, 2018- Iran Protests Continues, Ahwaz Province, Iran (2)
Minority Rights have been abused by Mullahs in Iran from the very first day. Iran's Regime discriminates against Arabs and Other Minorities in order to disperse dissension among Iranian People. However It has turned against the Regime this time, and caused greater #Protests in Ahwaz for the fifth day.
Organization of Iranian American Communities- OIAC
Direct Shooting By Anti-Riot Guards At Peaceful Ahvazi Arab Protesters In Iran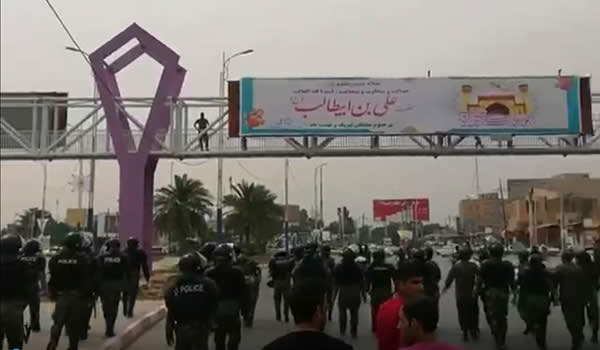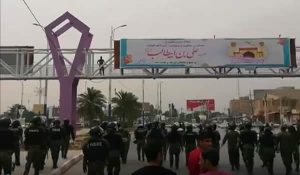 Our Iran
Following the recent protests by the Ahvazi Arab people, on Saturday, March 31st, police officers and anti-riot guards directly shot at defenseless people holding peaceful demonstrations against the Iranian government's insults and discrimination towards Arab nationalities in Iran.
During the past few days, thousands of Arab nationality residents gathered in the streets of Ahvaz in protest to the frequent Iran state-run national television insults against the Arab nation. Clashes have been breaking out between the people and security forces in Ahvaz as the Ahvazi Arab people and youth continue to demonstrate against Iranian government insults towards Arab fellow citizens in Iran. Anti-riot agents were also beaten during a protest rally by protesters as people attempted to defend themselves from the violence conducted by the anti-riot forces.
Drought Protests Are Flooding Iran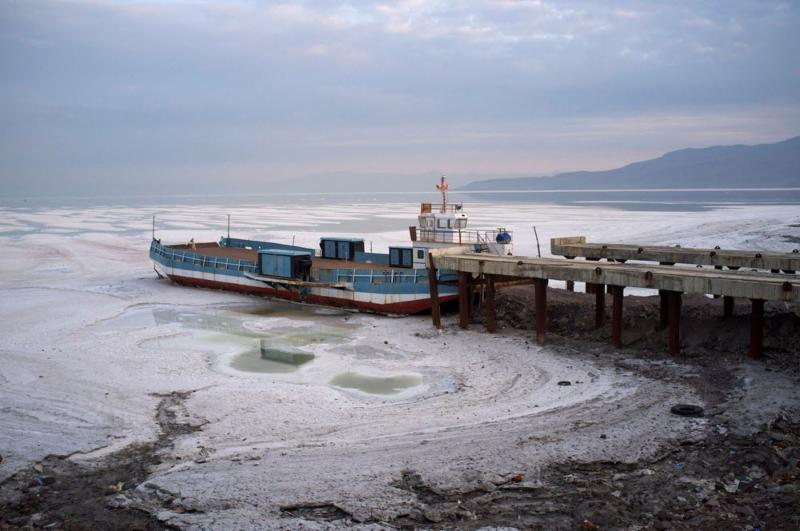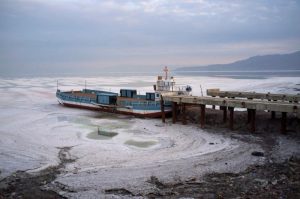 Iran News Update
Protests over droughts have been raging in Iran since the start of 2018, according to Reuters, mainly centred in the areas of Isfahan, central Iran, and Khuzestan province in the west, a place that is mainly inhabited by non-Persian Arabs.
At one of the demonstrations in early March, farmers mockingly chanted "Death to farmers, long live oppressors!" in reference to the lack of help the Iranian Regime was providing to those desperate for more water. The original protest in Varzaneh, near Isfahan, was fairly small, but it soon grew. At the later, larger protests, dozens of police on motorcycles turned up to use tear gas on the protesters in an attempt to make them disperse. This is a common tactic for the Regime at any protest.
At drought protests in January, the police opened fire on protesters, killing at least five.
Around 97% of Iran is now affected in some way by the drought, according to Iran's Meteorological Organization. In some areas, this is so bad that people are forced to relocate.
#Iran_Human_Rights (Women, Minorities, Ethnics)
URGENT ACTION: HUNGER STRIKE TO PROTEST TORTURE IN DETENTION (IRAN: UA 67.18)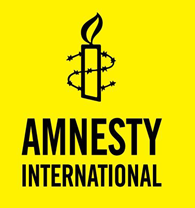 Amnesty International
Eight detainees from Iran's Gonabadi Dervish minority began a hunger strike on 27 March in protest against the torture and other ill-treatment to which they say they are subjected. One of the men, Abbas Dehghan, has allegedly been threatened with his wife being raped in front of him if he does not "confess". The men require medical care for injuries sustained at the time of their arrest on 19 February.
Iran: Atrocious Murder of a Prisoner Under Torture in Ahvaz, And Arresting More Than 30 Protesters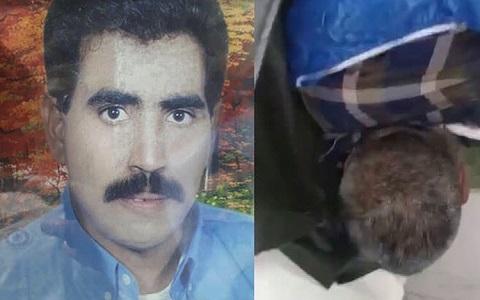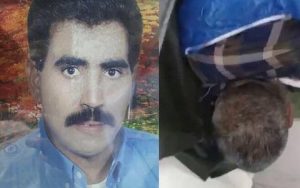 Iran Freedom
On Monday, March 26, 2018, an Arab minority named Ali Savari, a prisoner in Shayban Prison in Ahvaz, died due to violent tortures. Released images of the body of this prisoner that show plenty of ruptures, bruising and burns due to flogging and electric shock, and the presence of cavities on his head and chest, indicate the severity of the torture imposed on this defenseless prisoner. Ali Savari was 50 years old and was a resident of the Ahvaz Sepidar district. At the same time, two legs of Kazem Savari, another prisoner of Shayban prison, were broken due to severe tortures, but prison officials prevented him from being transferred to the hospital and transferred him to the prison quarantine Facility.
Iran: Member Of Baha'i Religious Minority Arrested After Unwarranted Raid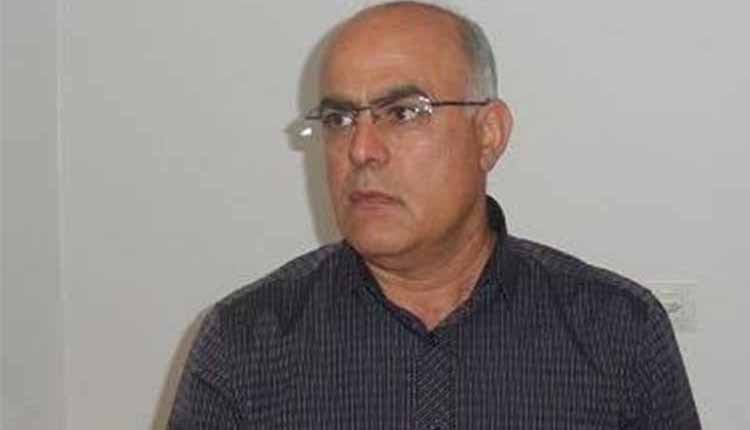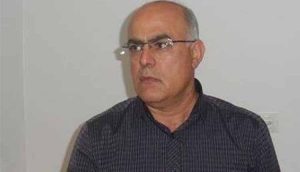 Iran Human Rights Monitor
Intelligence agents arrested a member of Baha'i religious minority Farajollah Bongaleh on March 28, 2018, after completely searching his home in an unwarranted raid.
Farajollah Bongaleh has been transferred to a detention center known as "Plaque 100."
Baha'i faith is the largest non-Muslim religious minority with a population estimated more than 300,000. The Iranian regime has hurt many religious and political groups in Iran, but Baha'i community has borne an especially heavy burden. Since 1981, the group was targeted by Iran's security services and its religion followers have been deprived of many of their fundamental rights, including access to higher education and the right to work freely. They are barred from holding government jobs. Iranian regime has also made a familiar habit of shutting their businesses and confiscating their properties.
Women Sentenced To One Year Behind Bars For Protesting Compulsory Hijab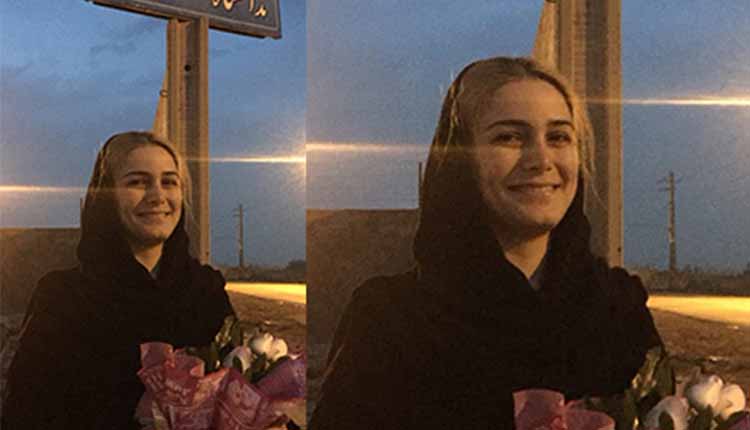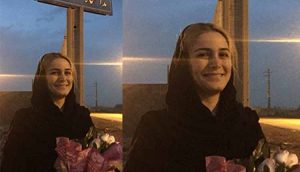 Iran Human Rights Monitor
Branch 1091 of the 2nd Penal Court of Tehran, sentenced Maryam Shariatmadari, who protested the mandatory veil by publicly taking off her scarf, to one year of prison. Judicial officials announced the verdict to her lawyer, Nasrin Sotudeh, on March 25.
This is the second sentence issued for a woman who protested compulsory hijab by intentionally taking off her scarf in public. Nasrin Sotoudeh, a lawyer and human rights activist who is Ms. Shariatmadari's lawyer emphasized that her client had been discriminated against by the Iranian Regime's Judiciary. She said, "Ironically, the Judiciary ignored the case of a girl who had been sexually abused by her father, but surprisingly issues such heavy sentences for women who remove their scarves."
Iran- Terrorism Activities (Middle-East)
Iran Supplying Weapons To Yemen's Houthi Rebels: France FM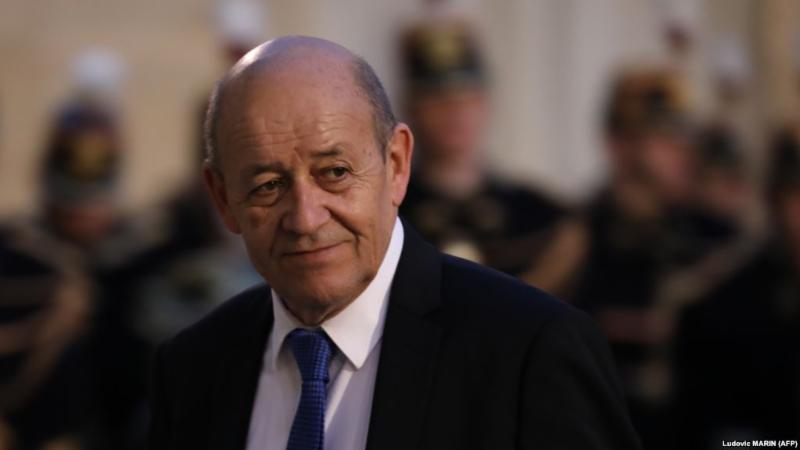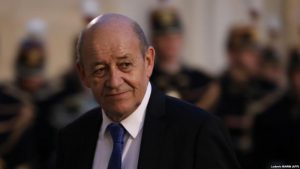 Radio Farda
AFP – France on Thursday accused Iran of supplying weapons to Houthi rebels fighting a Saudi-led coalition in Yemen.
"There is a problem in Yemen, it is that the political process has not begun, that Saudi Arabia feels regularly attacked by the Houthis, who are themselves supplied with arms by Iran," French Foreign Minister Jean-Yves Le Drian told RTL radio. Iran has repeatedly denied arming the Houthis in Yemen, despite claims by the United States and Saudi Arabia that the evidence of an arms connection is irrefutable.
Ukraine Intel: We Caught Iranians Smuggling a Ship-Killing Missiles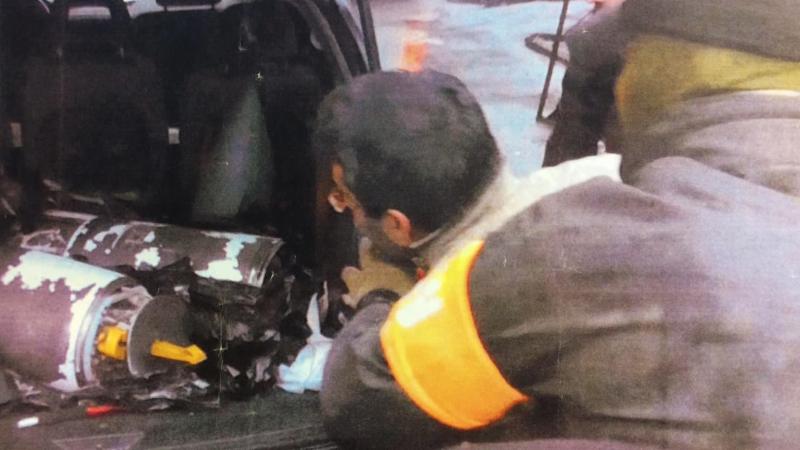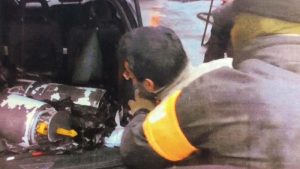 The Daily Beast
'Had the Kh-31 been successfully procured, Iran's ability to project power, harass vessels, and deter great powers in the Persian Gulf would've measurably grown,' one expert says. Four days into 2018, two Iranian nationals tried to buy parts of an advanced missile in Kyiv, according a spokesperson for the Ukrainian intelligence service. This effort appears to have violated a UN arms embargo on Iran. Masked men in Ukraine's secret police arrested the men and found parts of the missile in their vehicle, according to the spokesperson. What followed became a secret diplomatic incident, and both men were detained and then quietly deported to Iran.
Iran- Nuclear Activities
Trump's new message to Iran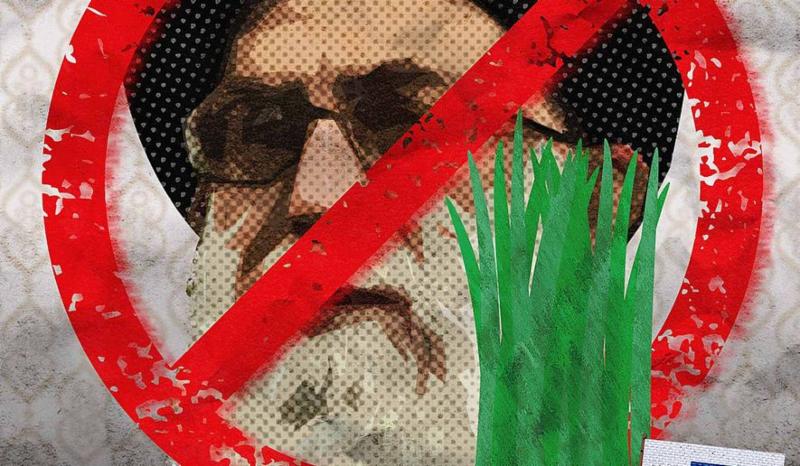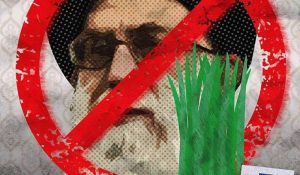 The Washington Times
In the fevered speculation now taking place over whether the Trump administration will truly "nix" the 2015 Irannuclear deal when it comes up for renewal later this spring, another, equally seismic shift in U.S. policy toward the Islamic republic has gone largely unnoticed. On March 20, America formally reclaimed its historic role as a champion of the Iranian people.
That date, which marks the Persian new year, or Nowruz, has been recognized by every U.S. president since Gerald Ford with an official message. It is a powerful rhetorical device – one that has been used to great effect in the past by both Democrats and Republicans to highlight the repressive nature of the Iranian regime, and to draw a distinction between the current Islamic republic and the country's storied Persian past.
Bolton's fiery style reduces risk of war and promotes the Iranian people's desire for change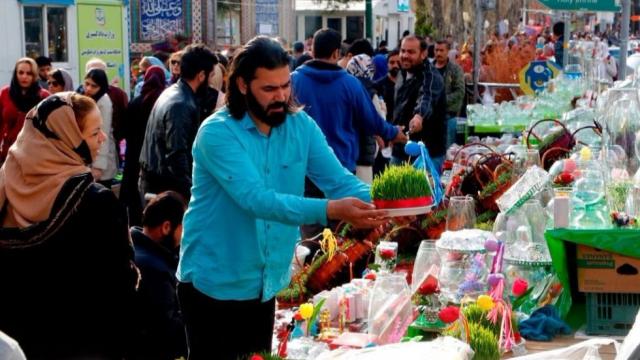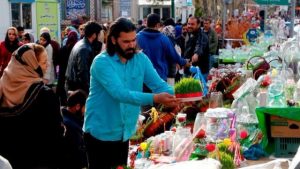 The Hill
President Trump's appointment of former U.S. Ambassador to the United Nations John Bolton as his new national security advisor faces resistance in some quarters. Many of those who oppose the selection do so under the false assumption that Bolton will put the United States on war footing with rogue states, most notably the Islamic Republic of Iran. But the argument ignores a fundamental reality:
Tehran already is at war with the West and is single handedly responsible for inciting violence in Yemen, Iraq and Syria. American security interests are already compromised.
John Bolton is a realist on Iran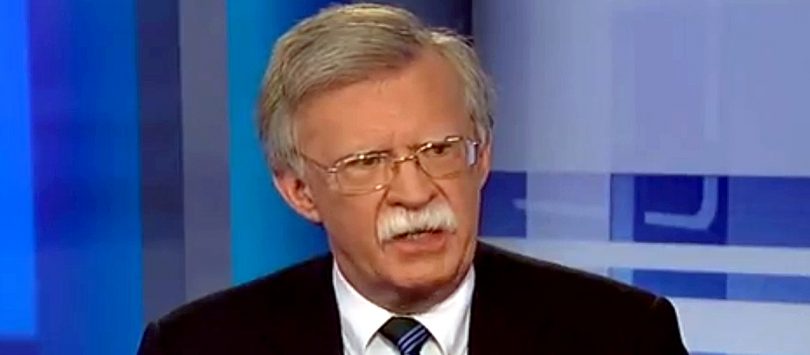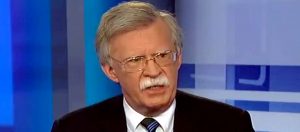 United Press International
The pro-Iranian regime lobby has gone into overdrive since the White House announced that John Bolton would take over from Gen. H.R.McMaster as America's national security adviser on April 9. There are almost daily articles in the press claiming that Bolton, a former ambassador to the U.N. under President George W. Bush, is an ultra-hawkish warmonger who will not hesitate to attack Iran. The media frenzy has certainly helped to shine a light on the source of these hysterical claims; none other than the ayatollahs, the turbaned tyrants who have oppressed the Iranian people for the past four decades.
Please, 
Your donation will help OIAC advocates for a democratic, secular and non-nuclear government in Iran. Founded on the respect for human rights, gender equality, religious and ethnic tolerance, as wells as social, economic justice, and security for America. Our goal is to organize Iranian-American communities in the United States to promote these values.
Thank You,